Lifestyle
Our Favourite Vegan Cafes In London
by Laura Barns
3min read
Heading out to eat in London? We've rounded up some of our favourite vegan cafes in the capital to help your plant-based adventure go from 1 to 100. Did we miss your favourite vegan cafe in London? Let us know in the comments.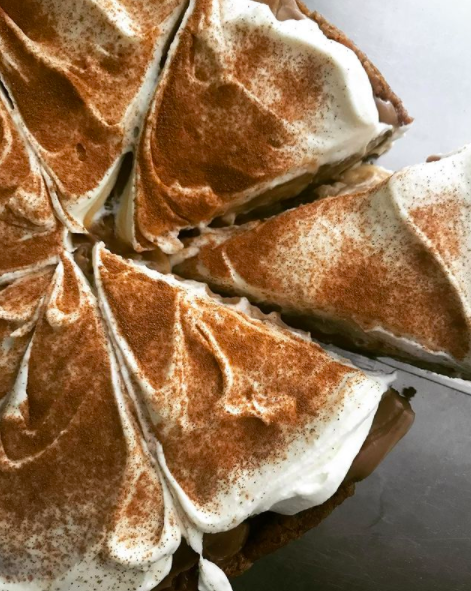 Cookies And Scream
130 Holloway Road, N7 8JE
Established in 2010, Cookies and Scream a fully vegan and gluten-free bakery, and is probably in my top five places on the planet. Cookies and Scream is located in Holloway Road, north London. Their range of cookies, brownies, pies and doughnuts are made from the finest ingredients available. And they all taste INSANE.
Every product is dairy, egg, wheat and gluten-free. Also on offer is a selection of thick Scream Shakes, which can be made with one of the specially developed sauces blended with either a brownie or cookie.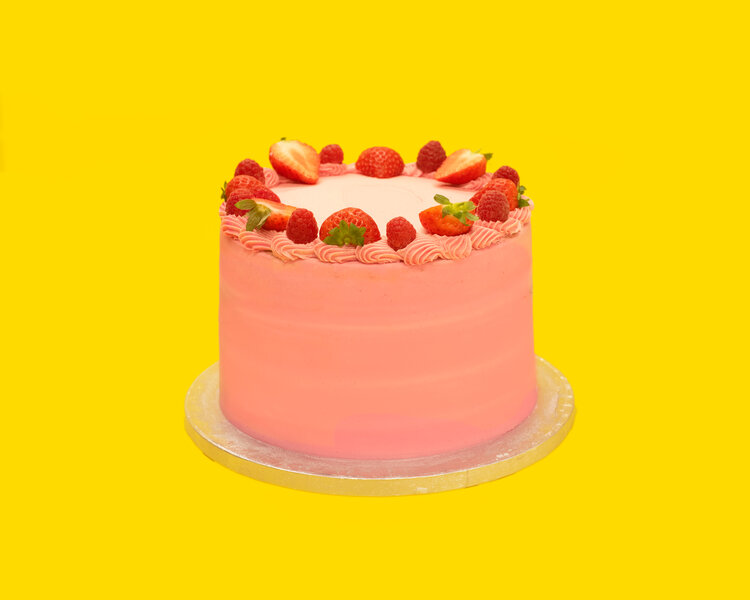 Vida Bakery 
139 Brick Lane, E1 6SB
Vida Bakery all started when co-founder Dani (coeliac and vegan) struggled to find sweet options, matching her dietary needs.
After research and professional/academic preparation, she managed to create and adapt more than 50 recipes used in traditional baking, according to what she needed at the moment.
The result: moist and delicious free-from cakes. You can order them online or visit their shop on Brick Lane.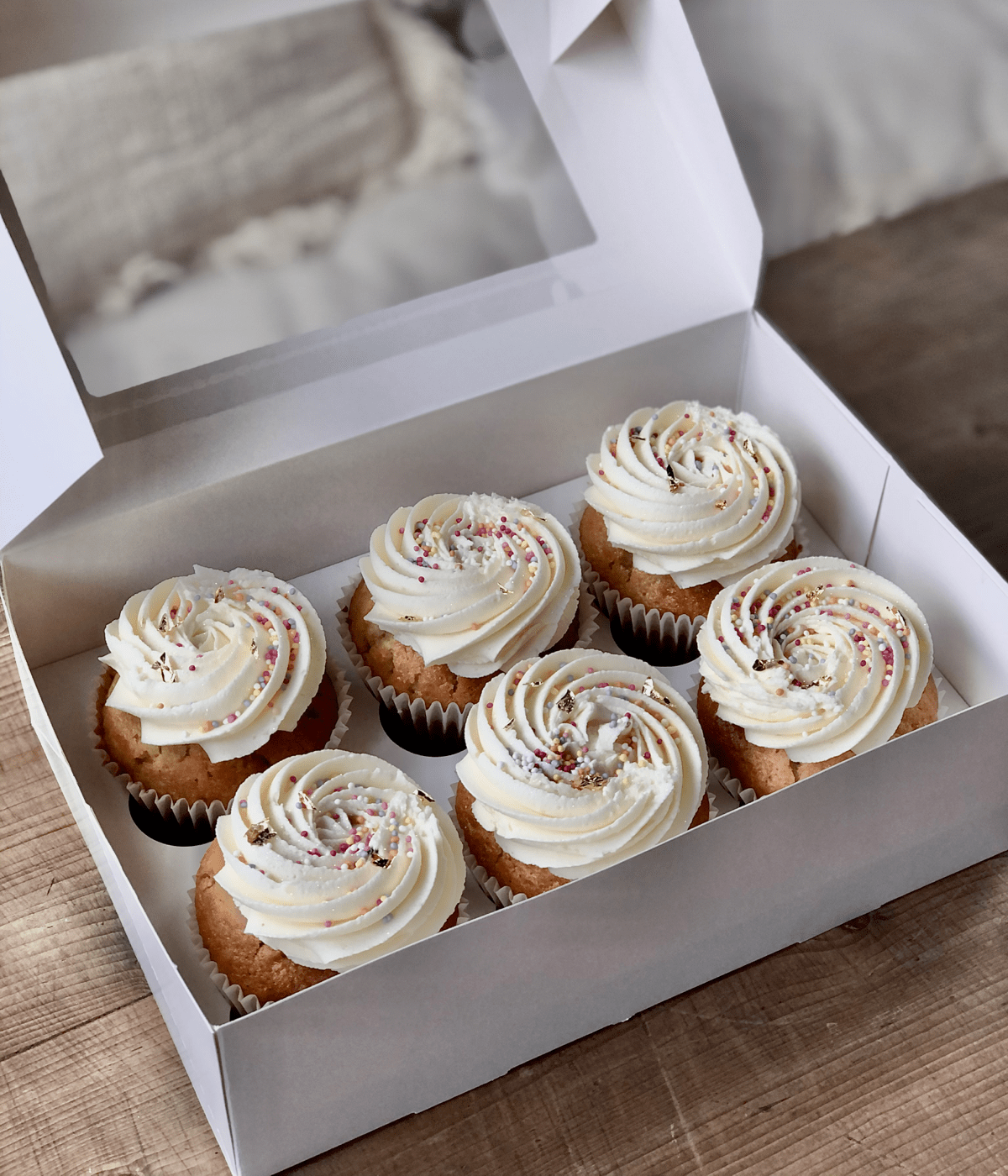 We Are Vegan Everything
11 dispensary Lane, Mare Street, E8 1FT
WAVE is the lovechild of Cupcakes and Shhht which started in 2012. After a few years of trialling out the wonderful world of market stalls and events all over London, they invested in their first permanent location in South East London. Their food offering grew from cakes to burgers, they bought their very first coffee machine and opened their very first cafe. After a couple of years, an opportunity came up where they needed to find a new location which gave them a motivational push to start something new and focus more on the demand for vegan food.
They found our perfect location in Hackney Central and called it WAVE which stands for We Are Vegan Everything. They like to call it a grown-up version of Cupcakes and Shhht. Cupcakes and Shhht still exists, but it is more of a behind the scenes brand.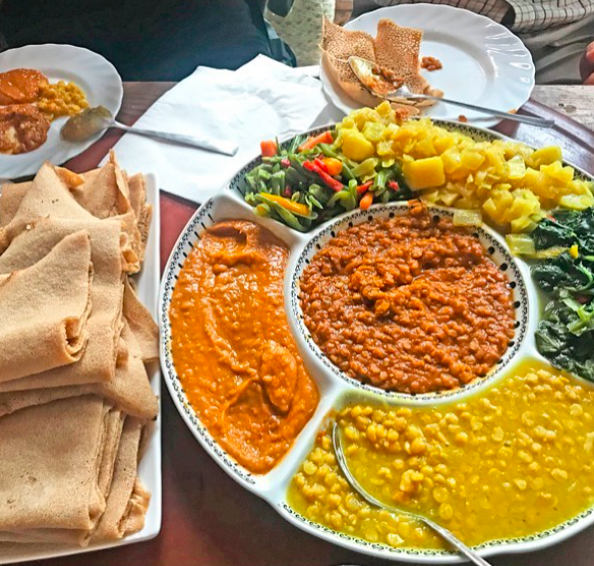 Andu Ethiopian Cafe
528 Kingsland Rd, E8 4AH
Located in one of London's most eccentric districts, this cafe ensures fresh, high-quality vegan Ethiopian dishes to satisfy your tastebuds. Being the first vegan Ethiopian cafe in the UK, their purpose is to provide every customer with an unforgettable experience; ensuring guests receive an outstanding, welcoming service alongside delicious food.
And believe us, they've ticked that brief and then some.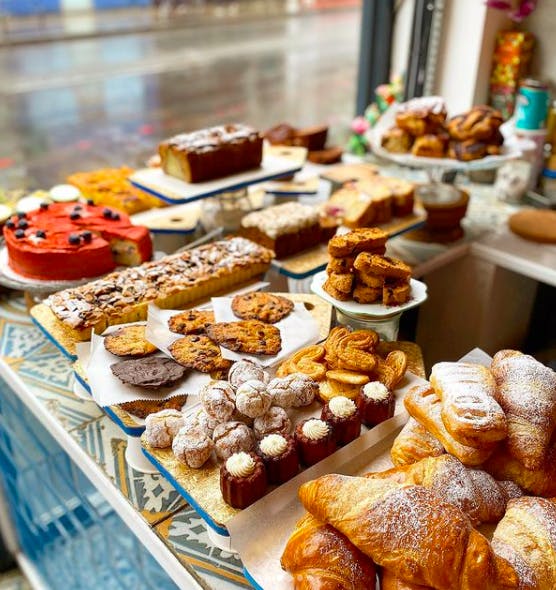 LELE's
50 Lower Clapton Road, E50RN
LELE'S are passionate about food. Good food! LELE'S cafe & bakery serves cakes, coffees and savoury treats in the heart of Clapton, Hackney.
At the bakery, you can come in for a free smile, order cakes, talk to the friendly staff about catering for your wedding, grab one of their vegan cake mixes and treat yourself to freshly baked sweet and savoury treats. The menu is fully vegan with tasty options for gluten-free eaters.
​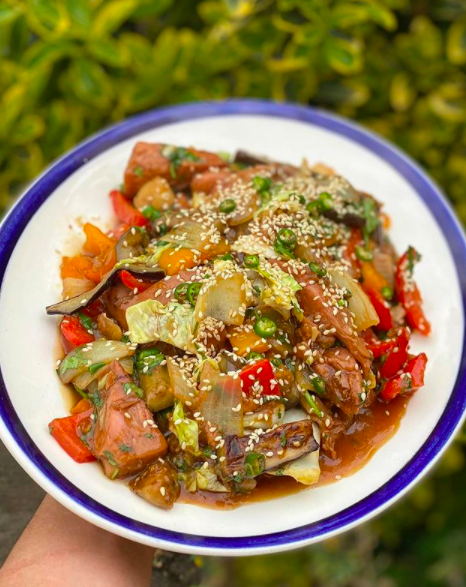 Cafe Van Gogh
88 Brixton Road, SW9 6BE
When you're dining at Cafe Van Gogh, you can relax knowing you're not harming the environment. The team aspire to be zero waste, they do not tolerate single-use plastics, and all of their takeaway containers and coffee cups are fully compostable. They recycle their food waste; it's all taken away to be composted rather than sent to landfill.
'Wherever you sit, you'll be leaving with a big smile, a full stomach and an urge to return as soon as possible – which you definitely should', according to Conde Nast. Couldn't agree more!
---
by Laura Barns
Laura is our Copywriter, who is obsessed with the Hearty Roots Stew (and has been known to eat a double serve for lunch on more than one occasion). On her day off you'll find her walking her puppy Ralph, stopping off at bookshops and cocktail bars along the way. 
---
MORE GREAT READS
Let us take care of dinner
We help to make eating more plants easy and delicious. Fancy letting us take care of dinner? Check out our delicious meals here.