Lifestyle
Our Favourite Vegan Cheesecake Recipes
by Laura Barns
4min read
Cheesecake lovers, rejoice... we've rounded up some of our favourite vegan cheesecake recipes from the best bloggers and recipe developers around. Enjoy!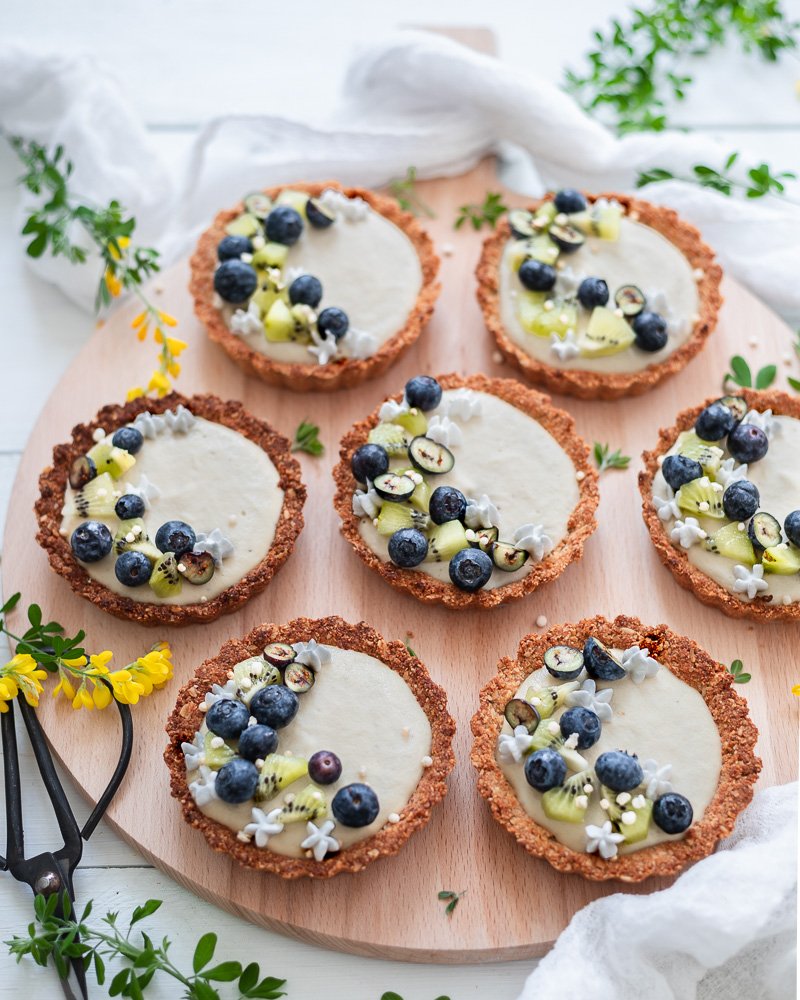 Two Spoon's Lemon Cheesecake Tartlets
According to Hannah, 'The filling is made using a blend of cashews, coconut cream, agave, coconut yogurt and lemon. For the crust, I've used the same crust mixture as my Matcha Cheesecake recipe. It's a mix of oats, shredded coconut and almond meal. The recipe isn't entirely raw because I've baked the crust for 8 minutes in the oven. The goal was to recreate that crumbly cookie-like base you typically expect in a classic cheesecake. But if you want to keep the recipe fully raw you can opt-out of baking the crust, and go straight to adding the filling.'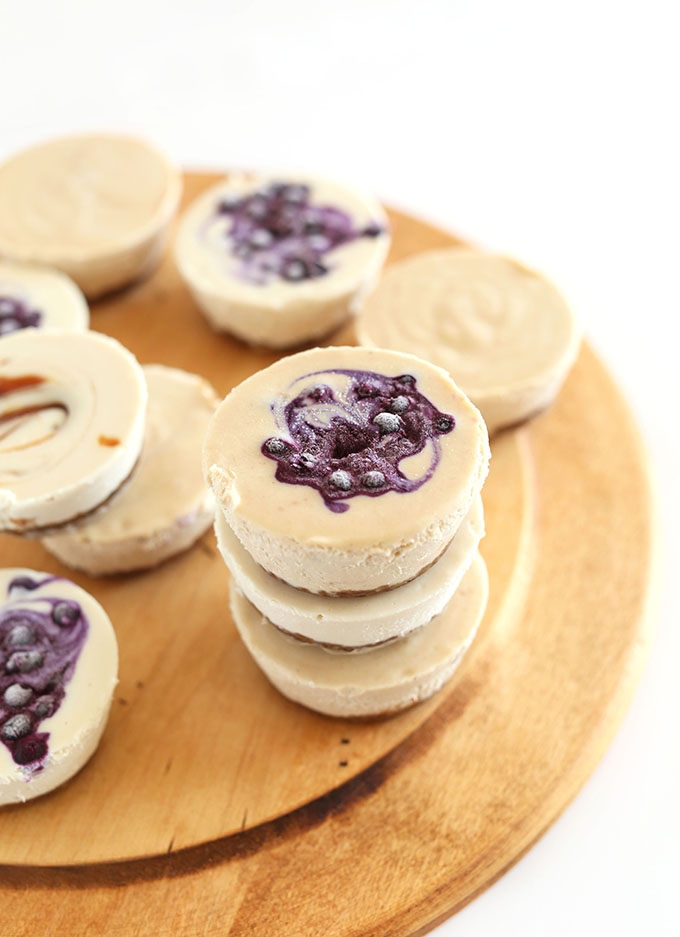 Minimalist Baker's 7 Ingredient Vegan Cheesecakes
This is a great adaptable basic recipe that you can then add the flavour of your choice to. They're extremely delicious plain. But, to perk them up a bit, the Minimalist Baker created three varieties: blueberry, bourbon caramel, and peanut butter. It's a tough choice, but for me, that blueberry one is calling my name!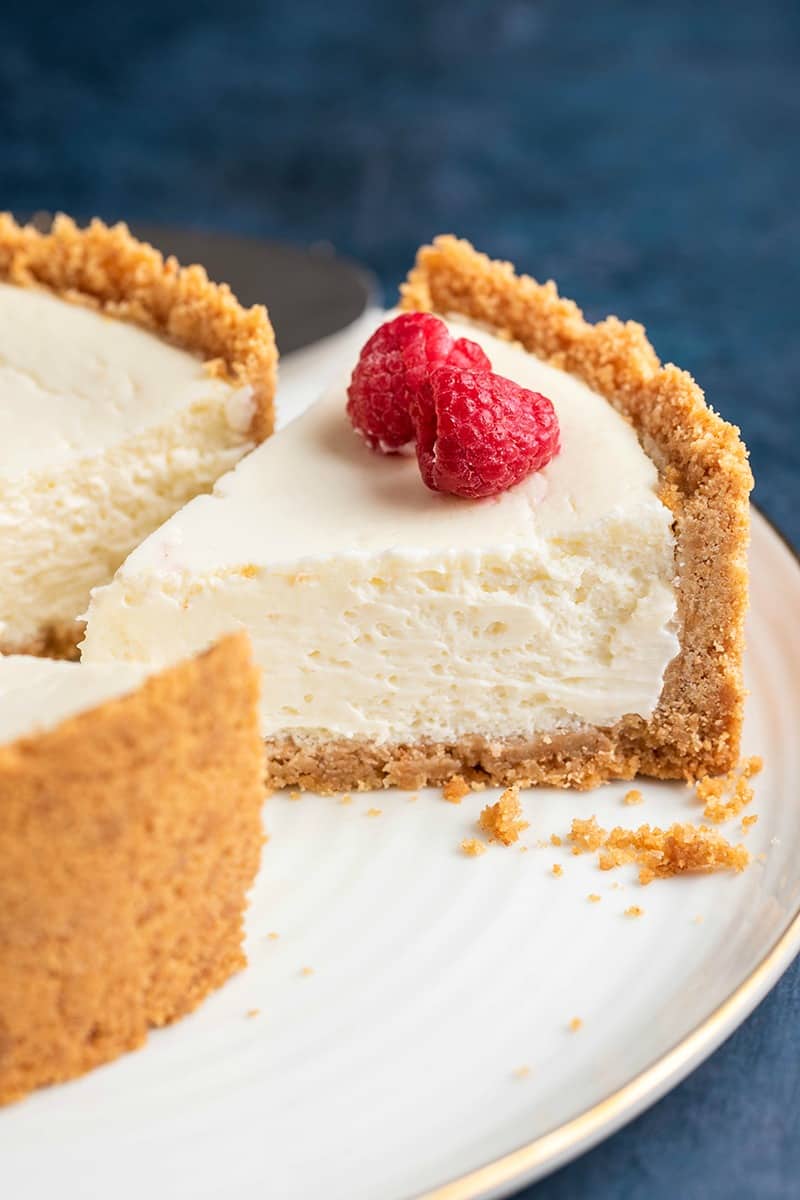 The Big Man's World Tofu and Cashew-Free Vegan Cheesecake
A recipe after my own heart, this baked vegan cheesecake is made without cashews, nuts, and without tofu, but you'd never tell- It's so rich, thick, and creamy! No fancy kitchen mixers needed. It can also be adapted easily to be made both gluten and sugar-free. Winning!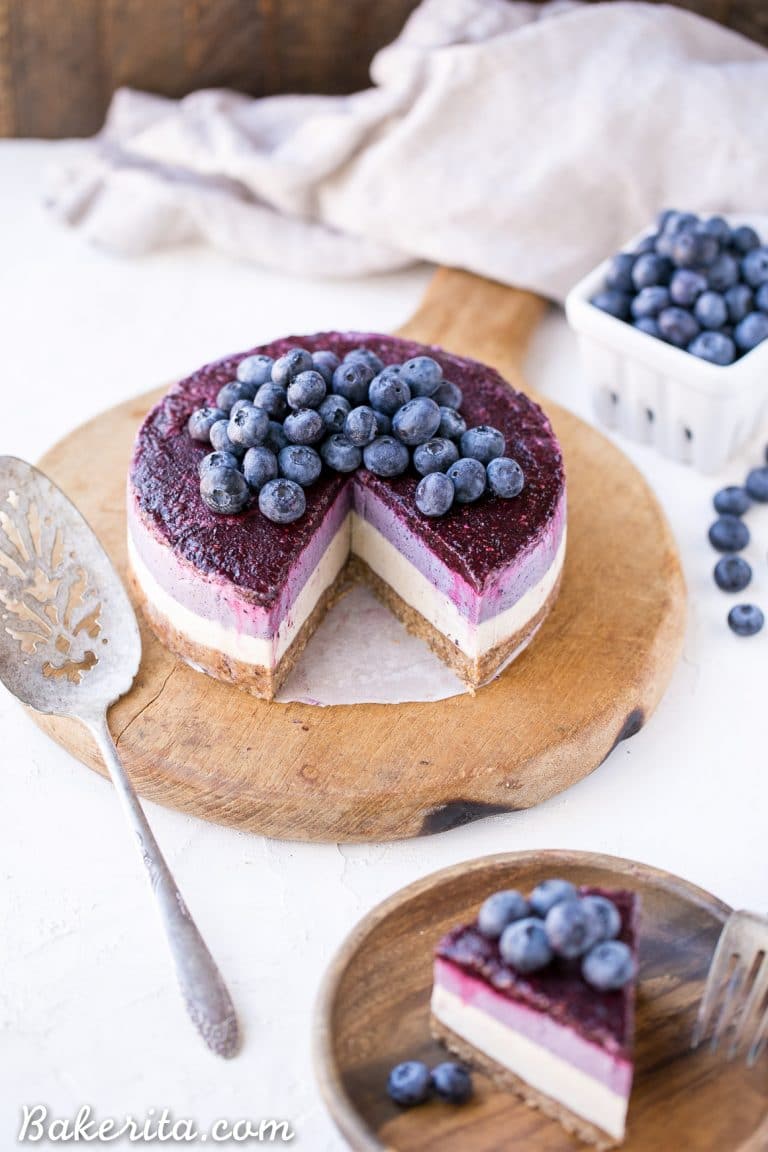 Bakerita's No-Bake Layered Blueberry Cheesecake
This one isn't as much of a cheesecake as it is a work of art. Rachel's no-bake layered blueberry cheesecake is beautiful and is easy-to-make Paleo-friendly, made with soaked cashews! The cheesecake layers are lusciously smooth and creamy with a tart, fruity topping.
What's your favourite kind of cheesecake? Let us know!
---
By Laura Barns
Laura is our Copywriter, who is obsessed with the Hearty Roots Stew (and has been known to eat a double serve for lunch on more than one occasion). On her day off you'll find her walking her puppy Ralph, stopping off at bookshops and cocktail bars along the way. 
---
Let us take care of dinner
We help to make eating more plants easy and delicious. Fancy letting us take care of dinner? Check out our delicious meals here.