Lifestyle
Vegan Guide To Greggs: More Than Just Sausage Rolls
by Laura Barns
4min read
I can't believe I'm saying this, but there is more to Greggs than just the classic vegan sausage roll. And this is coming from the person who once ate nine in one day, but we don't need to talk about that. 
If you're heading to the nation's favourite bakery and are on a hunt for their plant-based options, look no further. Here is a complete guide to Greggs' vegan options. Enjoy!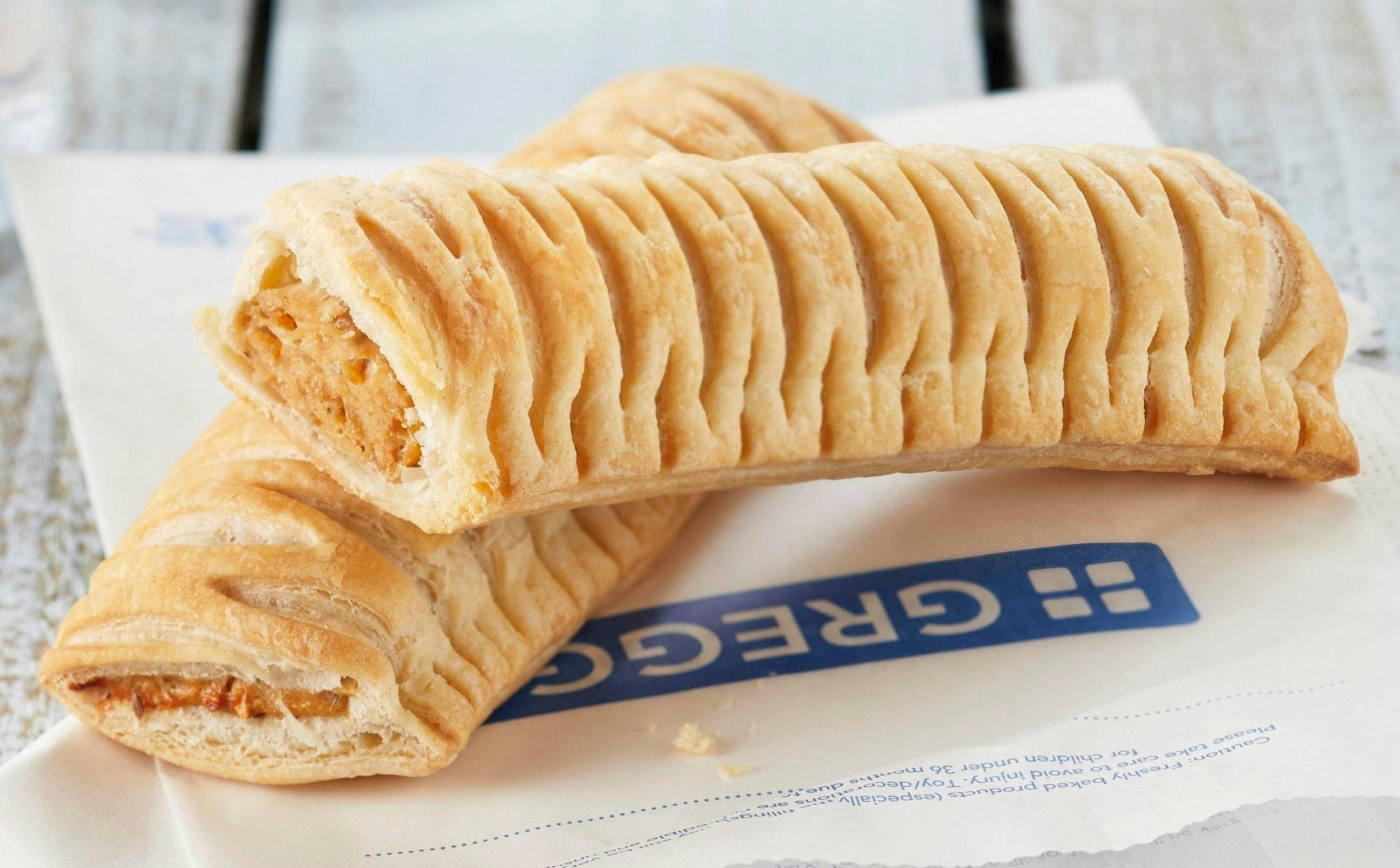 Vegan Sausage Roll
Ok ok, so I said I'd shut up about it, but I can't start this list any other way. Featuring a Quorn filling wrapped in 96 layers of puff pastry, it could have split the crowd but ended up being a winner among Greggs fans, and broke the internet when it first came out a couple of years ago. Each Greggs vegan sausage roll contains 312 calories, and clocks in at £1. Bargain.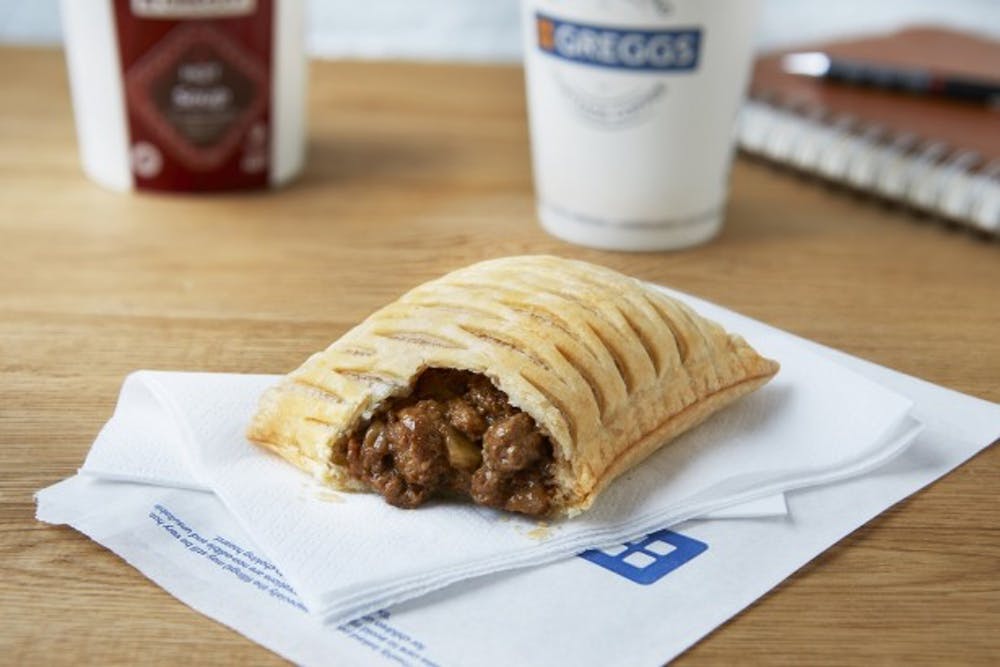 Vegan Steak Bake
Following the success of the vegan sausage roll, one year later, Greggs did it again and launched a vegan version of their popular steak bake for £1.55. Again turning to Quorn, the plant-based pasty contains diced microprotein pieces, thick gravy and diced onions.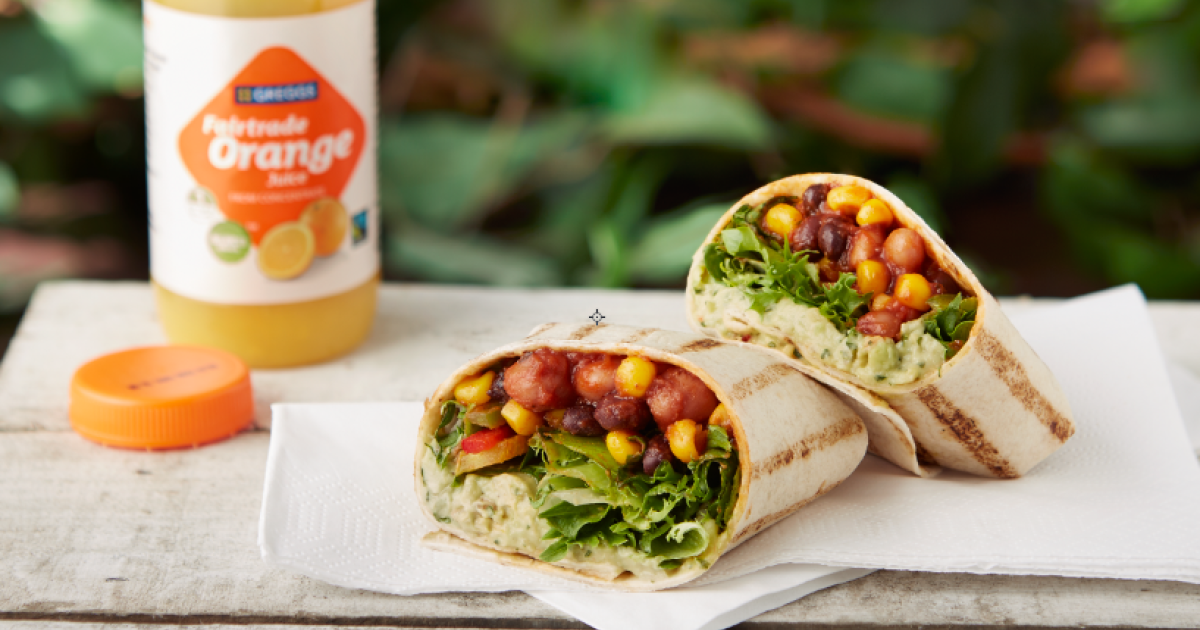 Mexican Bean & Sweet Potato Wrap 
Another launch following the popularity of the VSR, this spicy wrap is perfect for when you want something slightly more substantial for your Greggs vegan lunch. A makeover of the chain's Mexican Bean Wrap, the wrap includes mixed beans, sweet potato falafel with tomato and jalapeño sauce, peppers, and leafy greens, all wrapped in a soft tortilla.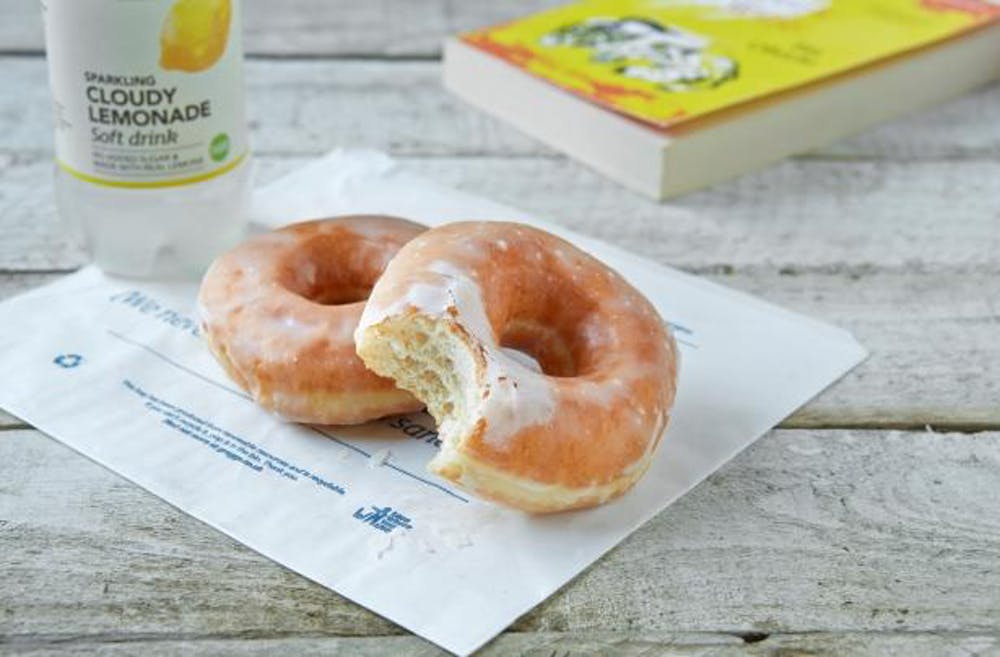 Vegan Glazed Ring Doughnut
Greggs don't currently offer any vegan cakes, but they do have this delicious accidentally vegan doughnut on their menu. This one went slightly under-the-radar when launched, as rather than creating a vegan alternative to the glazed ring doughnut, Greggs simply changed the recipe so that all of its glazed ring doughnuts were vegan-friendly. And at just 70p, it's the perfect cheap treat.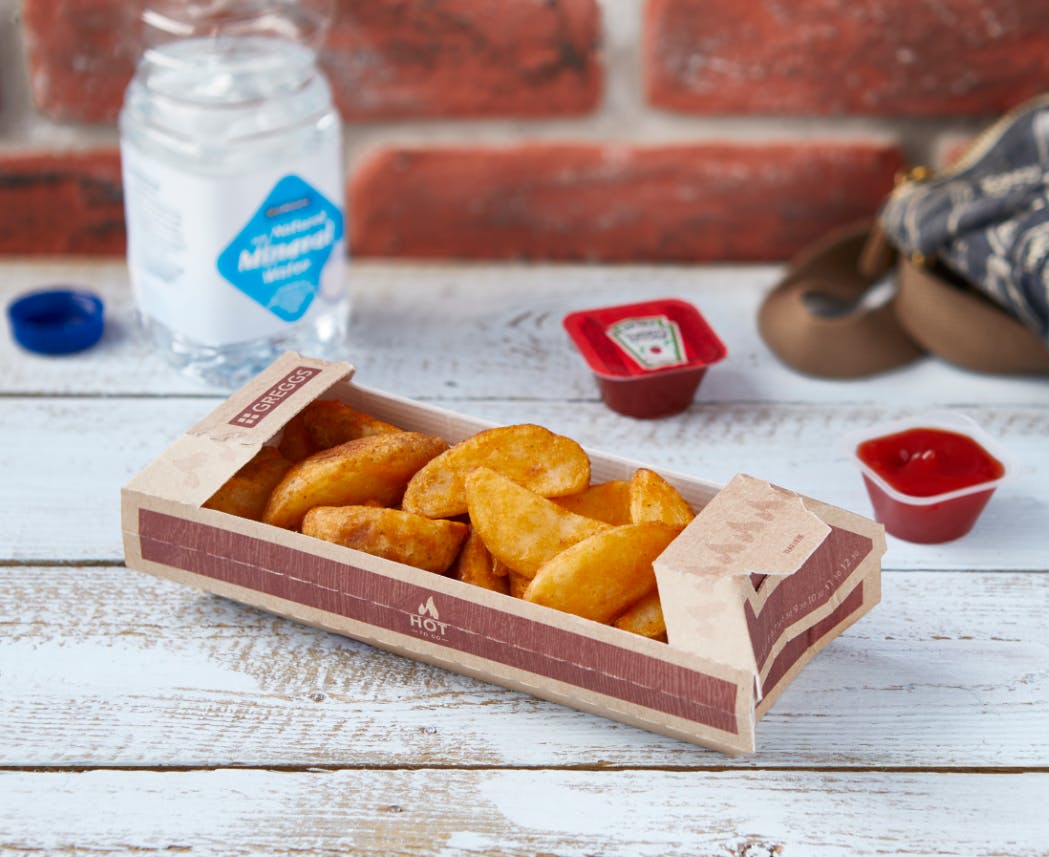 Southern Fried Potato Wedges
Launched as part of its evening menu last autumn, these potato wedges are a great hot food addition to its vegan offering. The wedges come lightly spiced with a combination of herbs and spices. These spuds are sprinkled with a special southern fried seasoning. Don't forget to grab some ketchup!
Coming soon
If you're a Greggs fanatic, you might have heard the news that their vegan menu is growing. Coming soon to a Greggs near you are two amazing new plant-based items in line with the rest of their offerings; a vegan sausage breakfast roll and a vegan ham and cheeze baguette. They're both reported to launch before the end of the year, so watch this space!
What's your favourite plant-based treat on the Greggs menu? Let us know in the comments!
Image credits: Greggs
---
By Laura Barns
Laura is our Copywriter, who is obsessed with the Hearty Roots Stew (and has been known to eat a double serve for lunch on more than one occasion). On her day off you'll find her walking her puppy Ralph, stopping off at bookshops and cocktail bars along the way. 
---
Let us take care of dinner
We help to make eating more plants easy and delicious. Fancy letting us take care of dinner? Check out our delicious meals here.