Lifestyle
Our Favourite Vegan Honeycomb Recipes
by Laura Barns
2min read
Missing your Friday feeling with a Crunchie? Miss out no more with these plant-based honeycomb recipes from some of our favourite bloggers and recipe creators.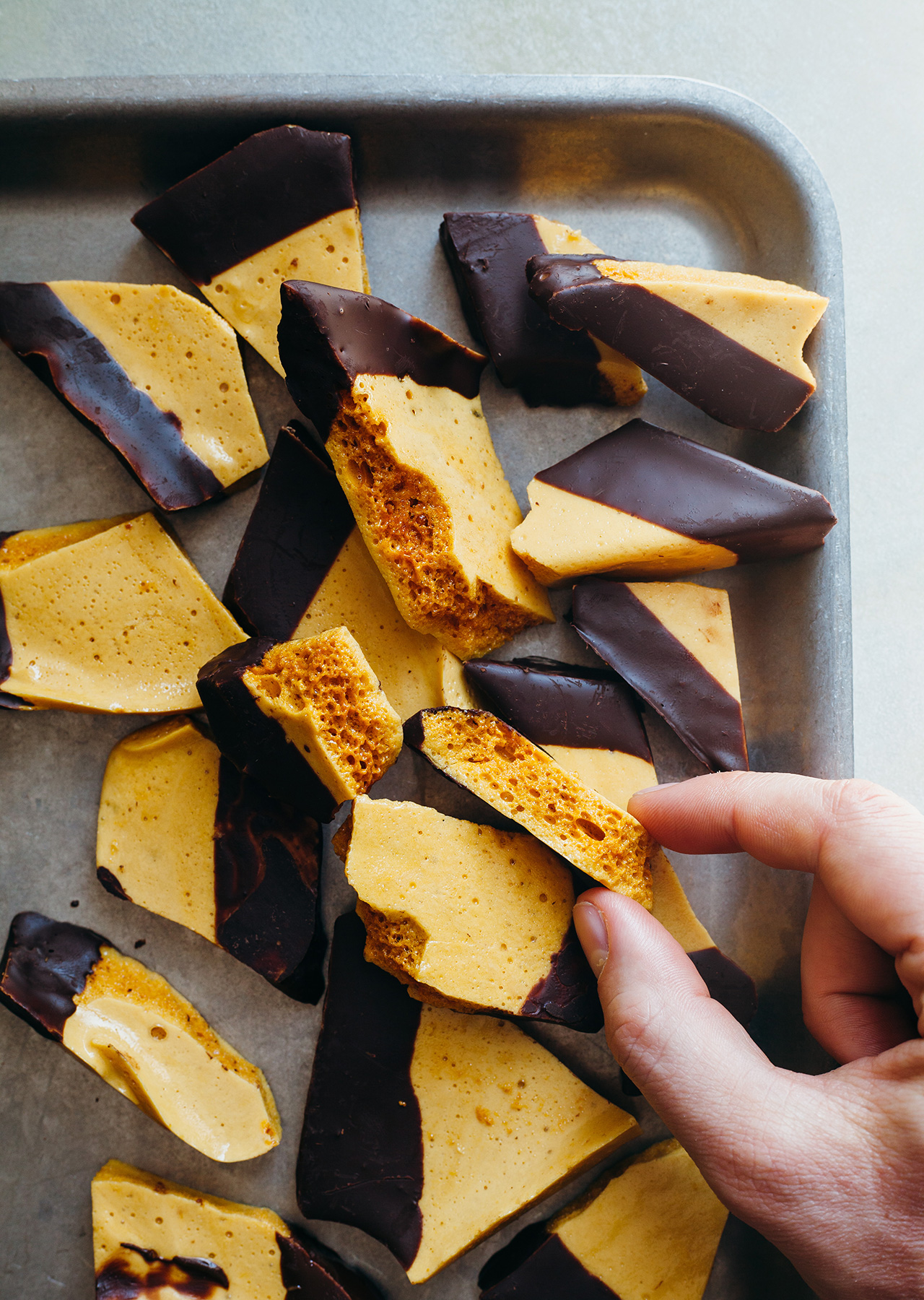 Honeycomb by So Vegan
Top tip from Roxy and Ben? 'For best results, you'll want to use a thermometer and cook the sugar to around 145°C / 302°F. However, we don't own a thermometer. We simply judge the temperature by eye: as soon as the sugar turns a maple syrup colour, remove it from the heat. If in doubt, always cook it for less because you don't want to burn the sugar. The worst that will happen is your honeycomb will be slightly chewy.'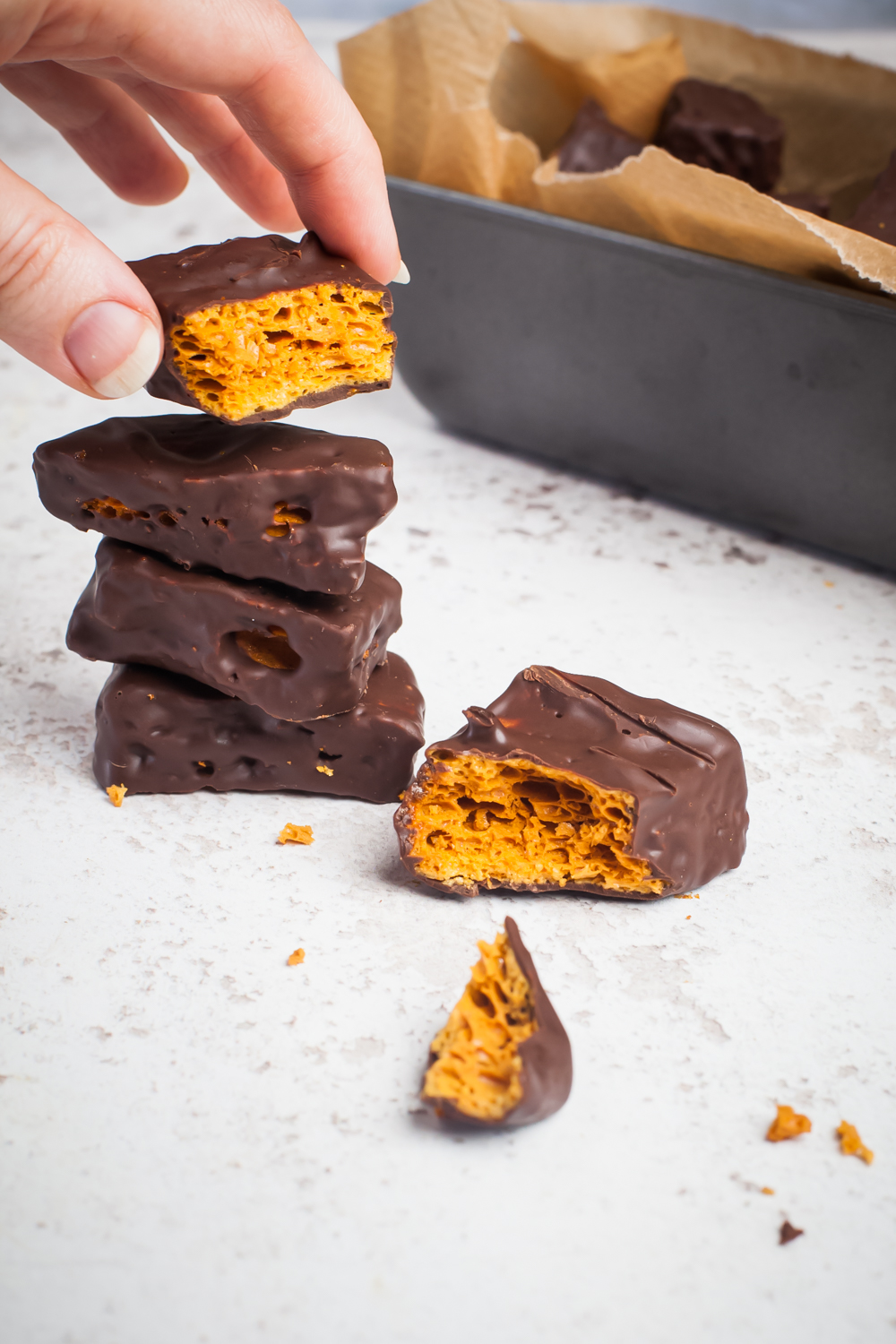 Honeycomb by Wallflower kitchen
According to Aimee, the good news, is this vegan honeycomb recipe is super simple and needs only four ingredients. The challenging part is you have to work quickly so make sure you have everything prepared before you begin, such as your tin lined or greased and everything measured out and to hand. But anything is worth it for vegan honeycomb.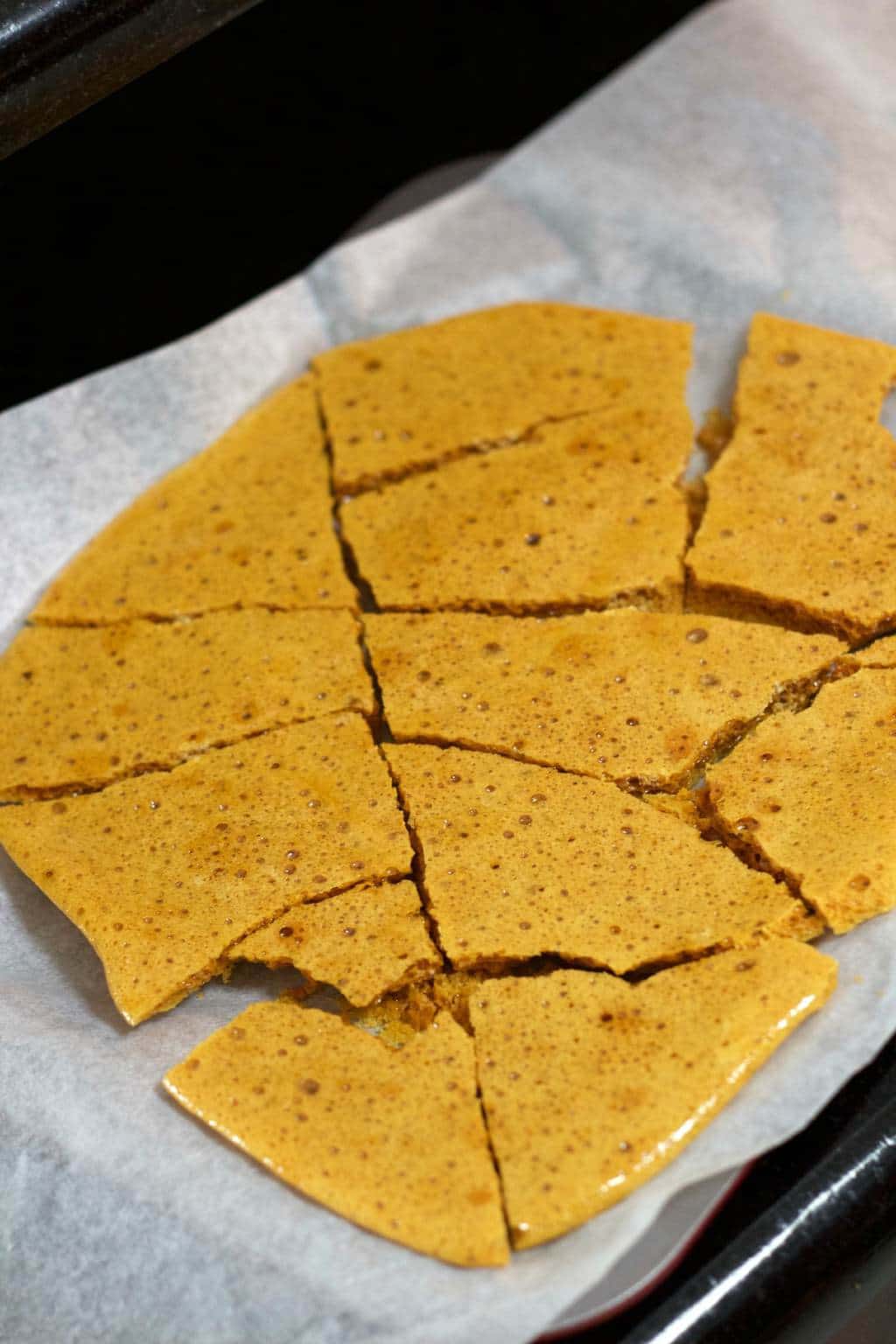 Honeycomb by Loving It Vegan
If you're a fan of a recipe with a step-by-step, Alison's vegan honeycomb recipe is a great one to check out. Her watch-out: 'When you add the baking soda which is the magic ingredient that turns this melted sugar into crunchie, the whole mix foams up and pretty much triples in size. So doing this in a fairly deep pot is a good idea.'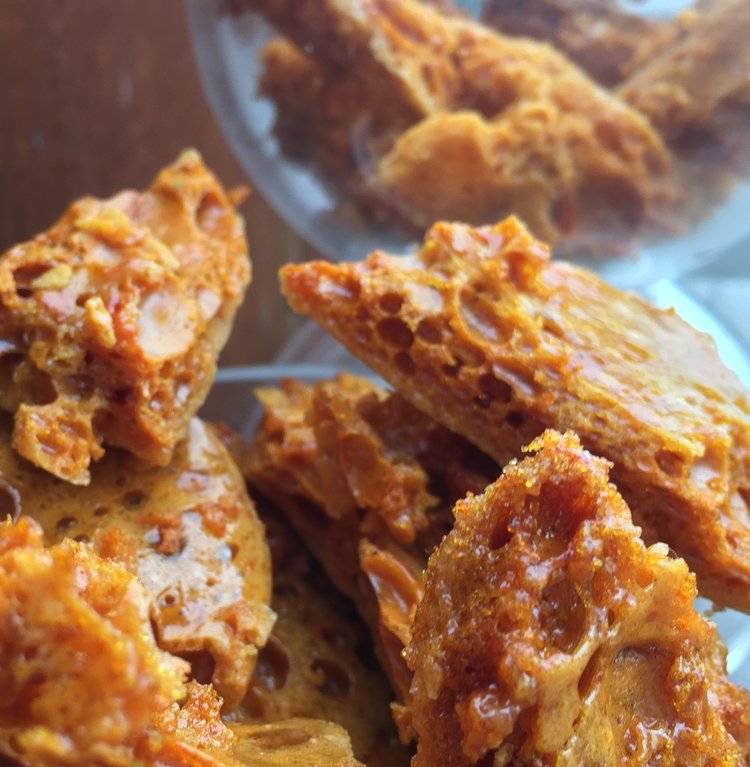 Honeycomb by Zacchary Bird
According to Zacchary, 'Whilst it's a no-brainer to make this with readily available golden syrup (by far the most popular choice for the invert sugar syrup in honeycomb), we're here today to try something new. My recipe for vegan honey takes apple juice, sugar and carob powder and turns it into a beautifully viscous sweetener that has held up as a honey substitute in all applications of honey that I tested - the question was, would it work for something like this? (Answer: yes, it does.)'
Have you ever made vegan honeycomb? Let us know in the comments.
---
By Laura Barns
Laura is our Copywriter, who is obsessed with the Hearty Roots Stew (and has been known to eat a double serve for lunch on more than one occasion). On her day off you'll find her walking her puppy Ralph, stopping off at bookshops and cocktail bars along the way. 
---
Let us take care of dinner
We help to make eating more plants easy and delicious. Fancy letting us take care of dinner? Check out our delicious meals here.
Shop now