Lifestyle
A Vegan Reading List
by Emily Harris
6min read
We asked around the allplants office for everyone's must-read books on veganism. So if you're looking to broaden your already well-read vegan horizons, or you're starting to tread the water with learning about the food we traditionally eat, then this vegan reading list is your first stop towards all-round vegan knowledge.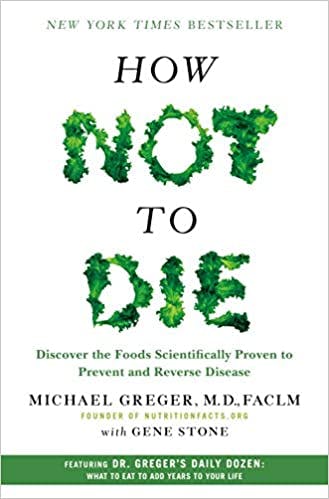 If you're after learning about how to prevent (and actually even reverse) different types of diseases, then look no further than the book written by the very physician behind nutritionfacts.org, How Not to Die. This book reminds us of the popular Netflix documentary What the Health as it looks at how to prevent serious diseases like heart disease, cancer or even high blood pressure through making dietary changes, some of which include switching to a plant-based diet completely. 
'Dr Greger is very clear from the start that "it all started with his grandmother". A woman who, after several heart bypasses, had been written off by the medical profession; but then a TV programme changed her life forever. After switching to a plant-based diet and exercise regime, his grandmother lived for a further 30 years. And so began Dr Greger's career in medicine and his fascination with nutrition.' – Dr Michelle de la Vega, The Health Sciences Academy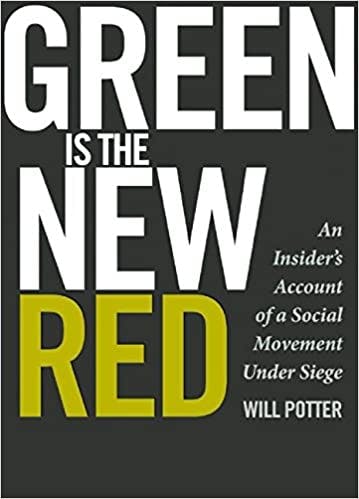 The Green Scare is a version of the Red Scare where the FBI and officials throw around the term 'eco-terrorist' in order to arrest and sentence non-violent environmentalists and activists. This type of backlash against activism leads others to be afraid to fight for our climate, and veganism, which Potter discusses in this magnifying book.
'Will Potter unveils this complex movement with its virtues and its flaws, the courage of a few and the false bravado of others. I see this book as the definitive overview of the genesis of what is emerging as the most important social movement in human history – the war to save ourselves from ourselves.' – Captain Paul Watson, Sea Shepherd Conservation Society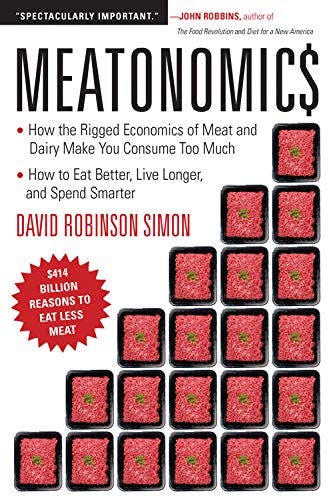 Meatonomics; a shorter, snappier way of describing the unseen economics that underpins animal food production. The economics of meat production is ultimately of great influence to how we spend and eat, which in turn affects our health and overall lifespan of human beings. The book is accessible as Simon aims to equip his reader to understand this economic policy and learn how to respond in the future. 
'As much as Simon sought with Meatonomics to make the case against eating animals with numbers alone, he admits it was "somewhat challenging" to prioritise that perspective over another that is well known and widely ignored: that animals raised for consumption undergo extreme suffering'. – Elle Hunt, The Guardian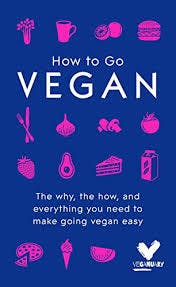 A book by Veganuary, How to Go Vegan does what it says on the cover. For anyone even thinking about trying out veganism, or even just reducing their meat intake, this book is the place to start.
'Being vegan doesn't have to be tough or scary. We want as many people as possible to give it a try. How To Go Vegan is designed to help people along that journey, and will be a useful tool for friends and family too.' – Matthew Glover, co-founder of Veganuary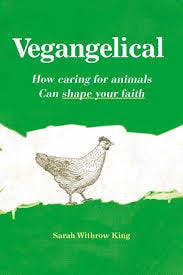 A book which leaves you thinking, and one of many of this list that can certainly be debated, is King's book Vegangelical. She argues that care for animals has been little discussed by the Evangelical Church, and that 'animal stewardship is a necessary aspect of a holistic ethic of Christian peace and justice'. This care for animals, therefore, extends to our care for the environment, and the humans that live within our planet.
'In the end, my hope mirrors King's: that we will reduce suffering where we can. That more Christians will realize that the morality to which we hold ourselves should extend to our treatment of animals.' – Alisa Williams, Englewood Review of Books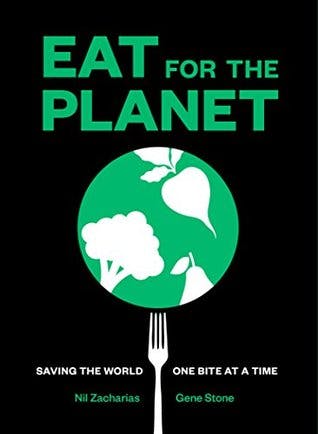 Another one from Gene Stone on this list, Eat for the Planet is aimed at readers who are conscious of their footprint on our planet. They argue that, while things such as travelling by air less or recycling are great actions to be taking, nothing quite trumps making even the most minimal of dietary changes to a more plant-based diet. A must-read for any person on their journey towards living more mindfully.
'Anyone who reads this book will be unable to avoid the implication of the unrelenting cascade of facts thrown at them. There is a huge amount of damage being done to the environment by livestock agriculture. The solution is both inexpensive and amazingly simple: eat for the planet.' – Keith Akers, Compassionate Spirit 
Have a book about veganism you'd like us to read and discuss? Let us know in the comments below!
---
By Emily Harris
Emily is our Social and Content Assistant who you'll find at an art gallery, snapping away on her camera, or updating her Instagram with a gin in hand (so millennial).
---
Let us take care of dinner
We help to make eating more plants easy and delicious. Fancy letting us take care of dinner? Check out our delicious meals here.