Lifestyle
Vegan Eats: Best Vegan-Friendly Restaurants in Belfast
by Laura Barns
7min read
Headed to Northern Ireland's capital and after some vegan food of titanic proportions? (Sorry). We've got you. 
Explore the story of love/shipwreck, discover the inspiration for CS Lewis's The Lion the Witch and the Wardrobe, and listen to troubled tales of times gone by with a Falls Road tour. Most importantly, don't forget to write your own plant-based story – here are our favourite vegan restaurants, cafes and bars in Belfast. Don't spot yours below? Let us know in the comments.
Best vegan food in Belfast for... when you're craving something naughty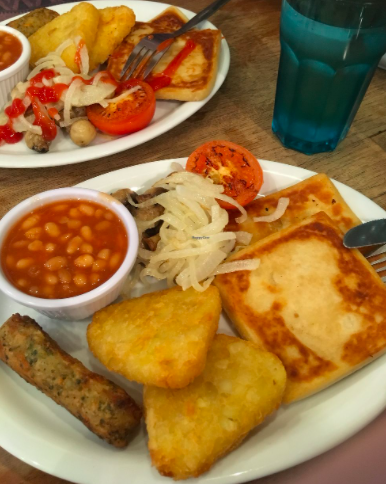 Photo credit: Maggie Mays
Where: 44 Castle Street, BT1 1HB
Students in Belfast will daydream just at the thought of Maggie Mays, who have been officially curing hangovers since they opened. It may have something to do with the location, the friendly staff and the inclusive menu, complete with vegan options, or it may be thanks to the fact they serve all-day breakfast and dinner. The vegan fry-up really is game-changing, as is the fact that you can wash it down with one of the five sinfully-tasty vegan milkshakes on the menu.  (I actually had two, but who's counting).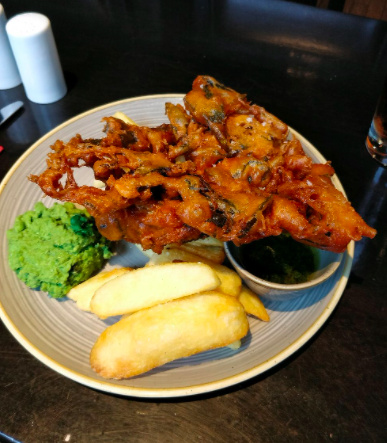 Photo credit: The Cloth Ear
Where: Waring Street, Antrim, BT1 2DY
We couldn't leave a traditional Northern Irish pub of the list, and this one is one of the best thanks to its surprisingly refined, yet completely satisfying food. Nestled in the oldest quarter of Belfast, the vegan-friendly bar has woven a rich seam of the city's wonderful Victorian heritage into what is ultimately a modern foodie experience. Enjoy tempura veg or a comforting curry alongside a larger-than-life fishbowl cocktail. 
Best vegan food in Belfast for… when you need some vitamins 
Photo credit: 387
Where: 387 Ormeau Road, BT7 3GP
A suitably arty spot, 387's menu is as creative as its surroundings. Dose up on hearty couscous salads, chowder and quinoa salads, washed down with a tipple from their extensive kombucha selection. And if you want to reward yourself for a healthy lunch, we can't help but recommend taking away a sweet treat – try the Salted Caramel Pretzel cookie and thank us later.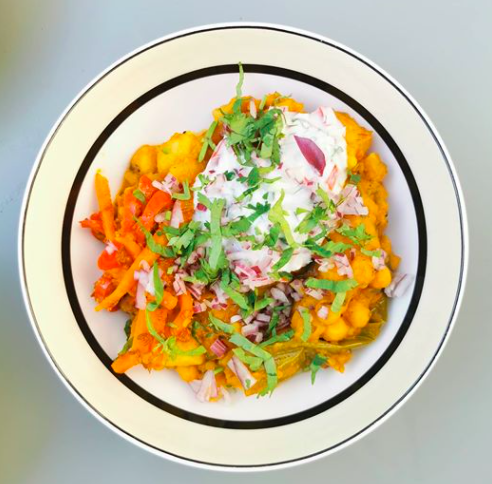 Photo credit: Jumon
Where: McAuley House, Fountain Street, BT1 5ED
The team at Jumon believe you are what you eat and this ethos is strongly reflected in their plant-based offering which offers an Asian fusion take on healthy, balanced food and drink. The Malacca Laksa is a particular highlight on their tantalising menu, and their selection of sides is the perfect accompaniment – the Korean fried broccoli is a delight.
Best vegan food in Belfast for… when you're feeling fancy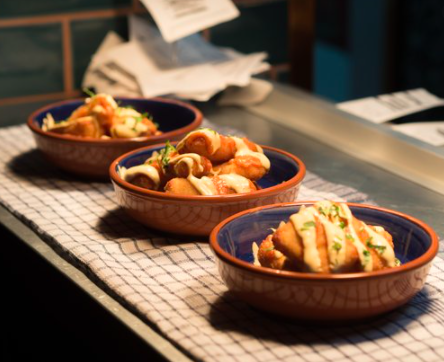 Photo credit: Buba
Where: St Anne's Square, BT1 2LR
Not quite fine dining, but not far off, this place serves up delicious Eastern Mediterranean food and cocktails, with half the menu dedicated to vegans, not just a couple of options. This is actually one of my favourite restaurants, thanks to its friendly, knowledgeable staff, open-plan set-up and of course, incredible food. The cauliflower kebabs are sent directly from angels, as is the baklava. And did we mention the cocktails?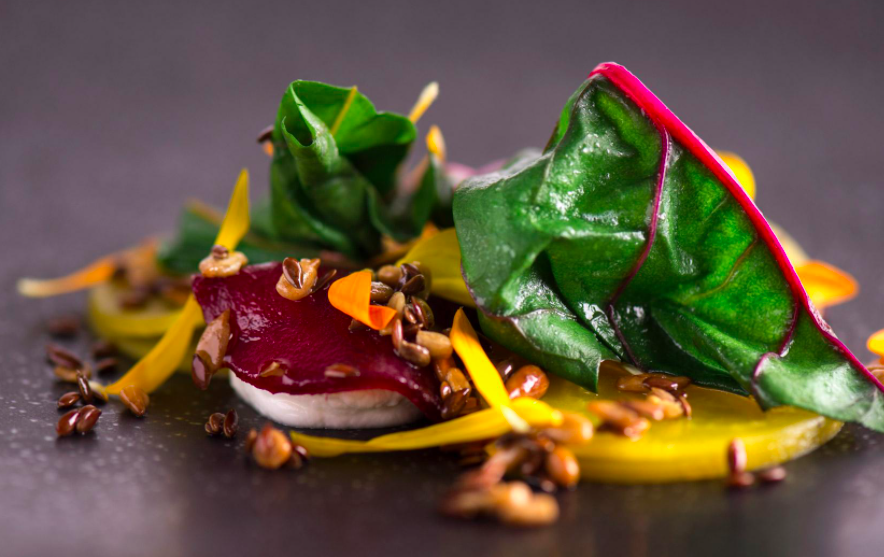 Photo credit: Deanes EIPIC
Where: 28-40 Howard Street, Antrim, BT1 6PF
It has been a tremendous journey from Michael Deane's small beginnings in Helen's Bay over 20 years ago, where he first won a Michelin Star, to the state-of-the-art premises now restored in Howard Street. A fitting name, therefore, for this recent venture, with its links to the Greek philosopher Epicurus, who believed that the highest good is pleasure. And vegans and vegetarians in Belfast will definitely be pleased by the recent additions of plant-based tasting menus available. 
Best vegan food in Belfast for... humble hipsters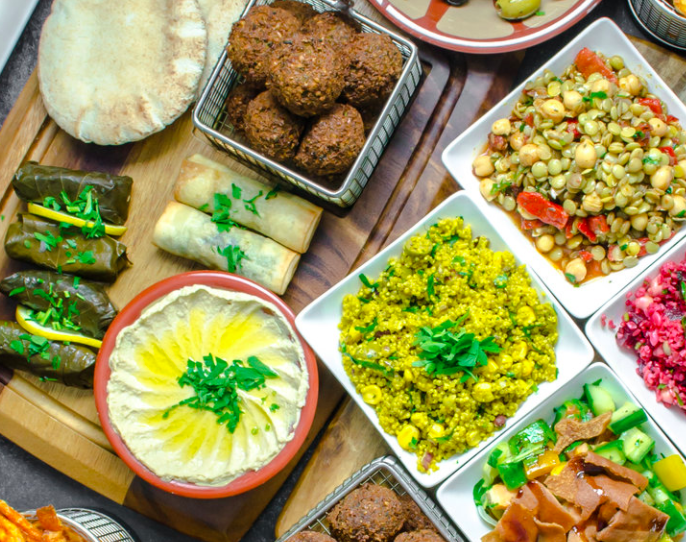 Photo credit: Umi Falafel
Where: 96 Botanic Avenue, BT7 1JR
Falafel and vegans go together like Britney and Justin circa 2001 (never forget), and to indulge in this favourite, there's no better place in town. Umi Falafel is a small chain of restaurants focused on Middle Eastern cuisine. Umi is the Arabic word for mother, bringing home-cooked food to mind. Umi's falafel is cooked on request instead of made in bulk, so you can always be positive your meal is fresh. The menu is entirely vegetarian and largely vegan, so there's plenty of variety. The baba ganoush is fragrant, light and oh-so moreish.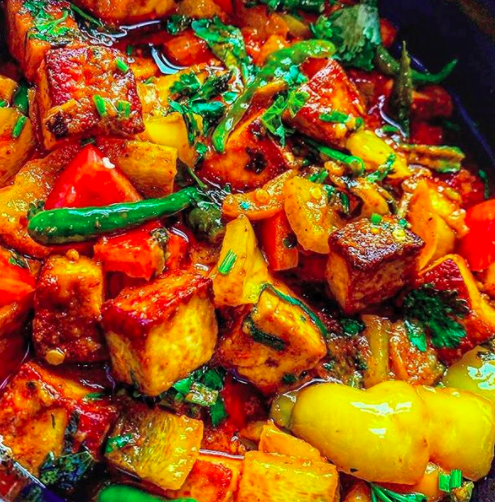 Photo credit: Archana
Where: 53 Dublin Road, BT2 7HE
Any veggie knows that Indian food can be a godsend for meat-free cuisine, thanks to its fragrant flavours tasting good on, well, pretty much anything. Archana has been going strong since 1985; it was one of Northern Ireland's first Indian restaurants and has quickly become one of the favourites. They boast an extensive vegetarian and vegan menu, which guarantees you won't leave hungry. In the mood to spice it up? Try their stuffed green chillies, then cancel your plans.
---
by Laura Barns
Laura is our Copywriter, who is obsessed with the Hearty Roots Stew (and has been known to eat a double serve for lunch on more than one occasion). On her day off you'll find her walking her puppy Ralph, stopping off at bookshops and cocktail bars along the way. 
---
MORE GREAT READS
Let us take care of dinner
We help to make eating more plants easy and delicious. Fancy letting us take care of dinner? Check out our delicious meals here.