Lifestyle
Vegan Eats: Best Vegan-Friendly Restaurants in Bristol
by Laura Barns
7min read
What do Banksy, JK Rowling, and Wallace and Gromit have in common? They were all born (or moulded out of clay) in Bristol.
Bristol is drenched with cultural importance and excitement, and this isn't limited to wizarding worlds, though that would be very cool too. Thanks to its welcoming, vibrant vibe, it's also home to a heap of amazing vegan and vegetarian restaurants. Here's a handful of our favourites. Don't spot yours below? Let us know over on Instagram. 
Best vegan food in Bristol for... when you're craving something naughty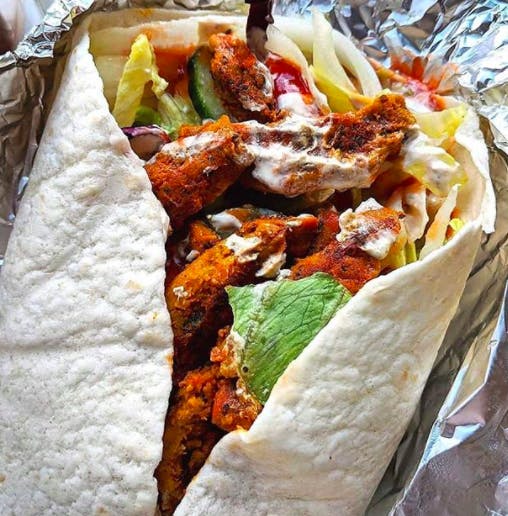 Photo credit: Vx
Where: 123 East Street, BS3 4ER
Vx is the UK's first chain of cruelty-free stores and cafes, and they've brought their brand of mouth-watering vegan junk food to Bristol. Dubbed 'the best thing to arrive in Bristol since Banksy left for LA', these guys are all about dispelling the myth that veganism is all about lentils. So here, you'll find anything but. The kebabs, burgers, hot dogs, nachos (we could go on) are all huge, dirty and delicious.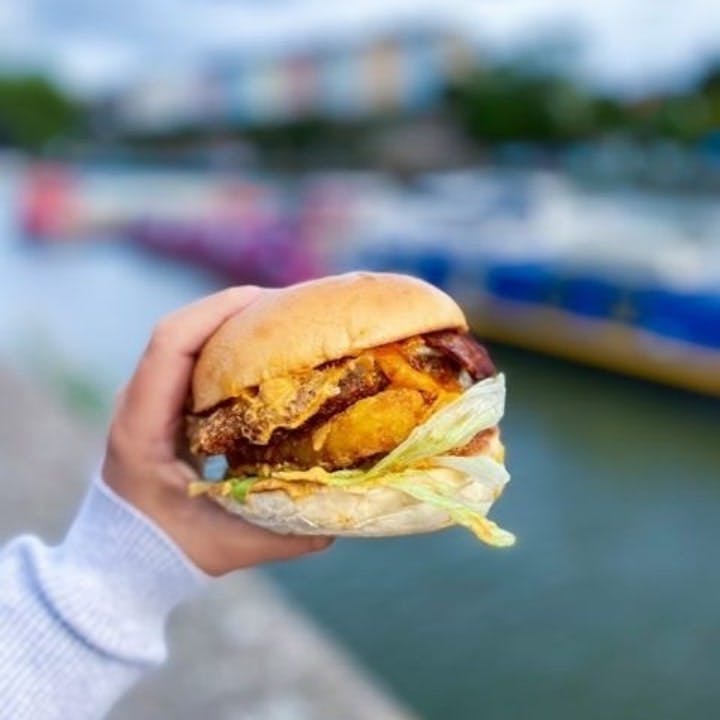 Photo credit: Oowee Vegan
Oowee Vegan
Where: 65 Baldwin St, Bristol BS1 1QZ
Think you need to give up nice and naughty burgers when going vegan? Thanks to the good people at Oowee Vegan think again. (And then think about the burgers, because they're delicious). It's an easy-going stop for plant-based vegan treats such as fried chicken & burgers plus soft-serve ice cream.
Best vegan food in Bristol for… when you need some vitamins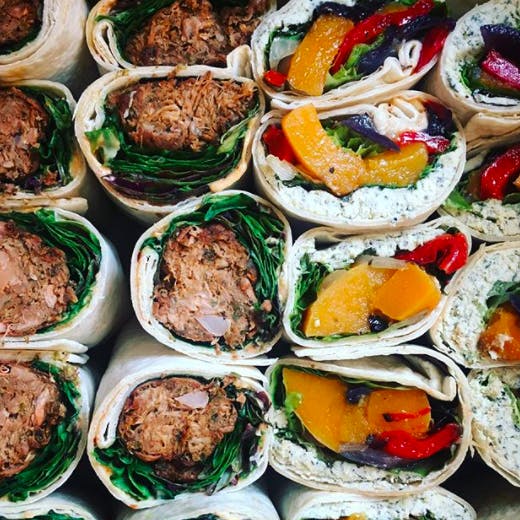 Photo credit: Eat Your Greens
Where: 156 Wells Road, BS4 2AG
This vegan gem is a café by day and restaurant in the evening with a three-course à la carte menu. The day menu constantly changes, but the quality, generous portion sizes and deliciousness doesn't. Recharge with a nourishing lunch salad bowl or soup, or indulge with a roast during the evening in relaxed surroundings.
Best vegan food in Bristol for… when you're feeling fancy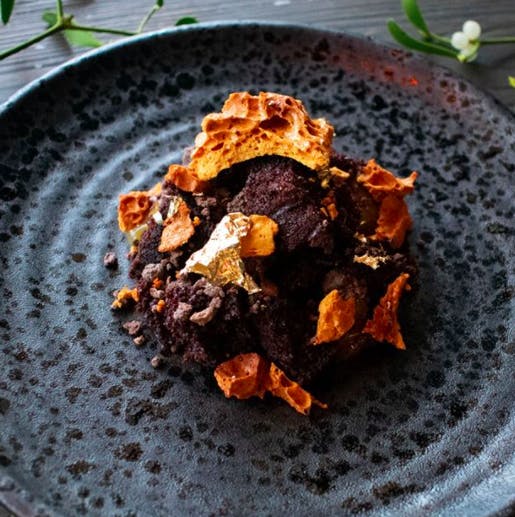 Photo credit: Flow
Where: 8a, Haymarket Walk, BS1 3LN
At vegan and vegetarian restaurant Flow, their approach is to provide a more contemporary, inclusive path to plant-focused dining. Showcasing the best in locally produced and foraged ingredients, the team strives to provide interesting and diverse British-inspired vegetarian and vegan sharing dishes in an informal, joyful space. The menu changes with the seasons so expect something new and exciting with a surprisingly modest price tag.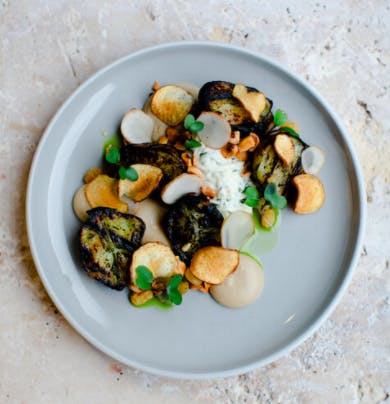 Photo credit: Root
Where: Gaol Ferry Steps, Wapping Wharf, BS1 6WP
Named Bristol24/7's best new restaurant of 2017, this vegetarian restaurant is co-owned by Josh Eggleton of the Michelin-starred Pony & Trap in Chew Magna. The menu consists of small, sociable plates to enjoy over a glass of wine. We couldn't get enough of the game-changing lentil and mushroom Kiev, and the beetroot with berries, hazelnuts and seaweed. Save room for dessert, as the lemon polenta cake with almond ice cream is delicious. 
Best vegan food in Bristol for... humble hipsters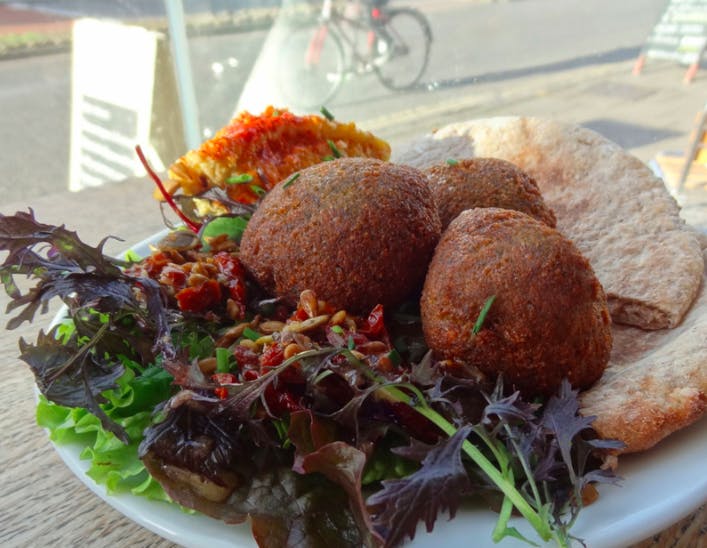 Photo credit: Cafe Kino
Where: 108 Stokes Croft, Bristol, BS1 3RU 
Stokes Croft is often dubbed the Shoreditch of Bristol, thanks to its arty vibe complete with Banksy mural, and independent bars, cafes and restaurants. Our favourite is hipster haunt Cafe Kino – part vegan cafe, part community art space. All of their tasty food is homemade using the freshest ingredients from local suppliers as part of their dedication to supporting independent businesses. They're particularly interested in those committed to working in an environmentally sustainable way and social good.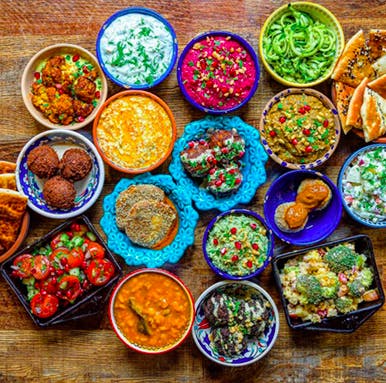 Photo credit: Koocha
Where: 10 Zetland Road, Bristol BS6 7AD
Experience plant-powered food as you haven't before at this all-vegan Persian restaurant. Koocha showcases the best in Persian and Middle Eastern cooking with a love of plant-based ingredients for everyone – vegans and non-vegans – to enjoy. The menu has been specially designed to share with friends and family over a refreshing, fragrant gin cocktail. Think falafels but not as you know them, as well as other delights such as koopa, rissoles and gaymeh.
---
By Laura Barns
Laura is our Copywriter, who is obsessed with the Hearty Roots Stew (and has been known to eat a double serve for lunch on more than one occasion). On her day off you'll find her walking her puppy Ralph, stopping off at bookshops and cocktail bars along the way. 
---
Let us take care of dinner
We help to make eating more plants easy and delicious. Fancy letting us take care of dinner? Check out our delicious meals here.