Keep reading for our guide on the best vegan restaurants in Edinburgh that you most definitely should add to your 'must visit' list. And no, they don't all contain haggis…Don't spot yours? Let us know over on Instagram. 
Best vegan food in Edinburgh for... when you're craving something naughty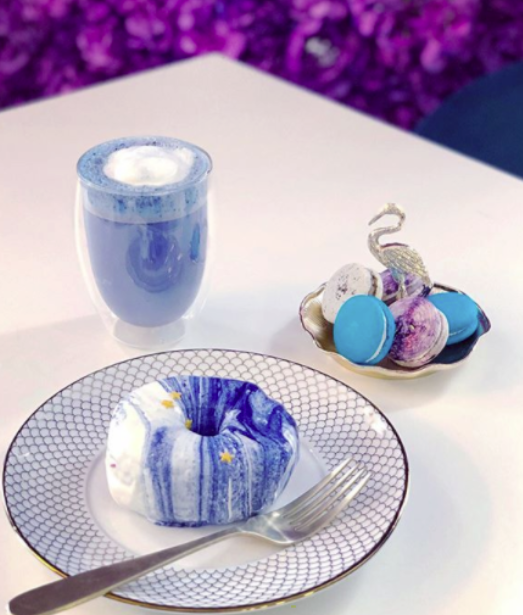 Photo credit: Naked Bakery
Where: 24a Hill St, EH2 3JZ
All you knead is love, right? Or how about the tastiest, craziest, vegan baked goods you've ever laid eyes on? That's love at first sight, right there. Naked Bakery's mission is to produce beautiful as well as delicious totally vegan baked treats. And with their 'naughty but kind' marbled vegan and gluten-free doughnuts, macarons, chocolate brioche knots and (most jaw-droppingly), blue lattes made from spirulina, you'll have a hard time refraining from tucking into them all.
Photo credit: Seeds for the Soul
Where: 167 Bruntsfield Pl, EH10 4DG
Seeds for the Soul is your one-stop-shop for tasty, comforting vegan classics by creating 100% vegan alternatives of the things you may miss (like cheese!). Their mostly organic and locally sourced ingredients have turned typically naughty options, nice, with veggie-packed plant-based burgers, pizzas, tacos, nachos and cakes. Of the belief that lasting change for the world and everyone on it begins with your plate, their future vision for the restaurant is to 'plant seeds for the soul in every city of this great country', as a plant-based diet is good for body, mind and planet.
Best vegan food in Edinburgh for… when you need some vitamins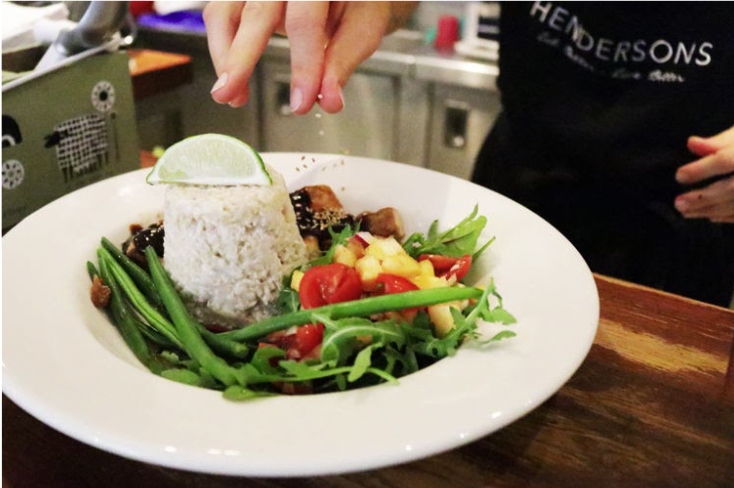 Photo credit: Henderson's
Where: 67 Holyrood Rd, EH8 8AU
Serving mostly vegan food for 40 years, they made the choice to take the plunge in 2015 to become completely vegan and they haven't looked back since (they also have other locations which include a shop, deli and salad bar if you fancy a Henderson's tour). Choose from their tofu teriyaki buddha bowl or buffalo cauliflower soup if you're really feeling like a vitamin boost. Or for an unapologetically Scottish dish, try their vegan haggis served with purple potatoes and red wine gravy.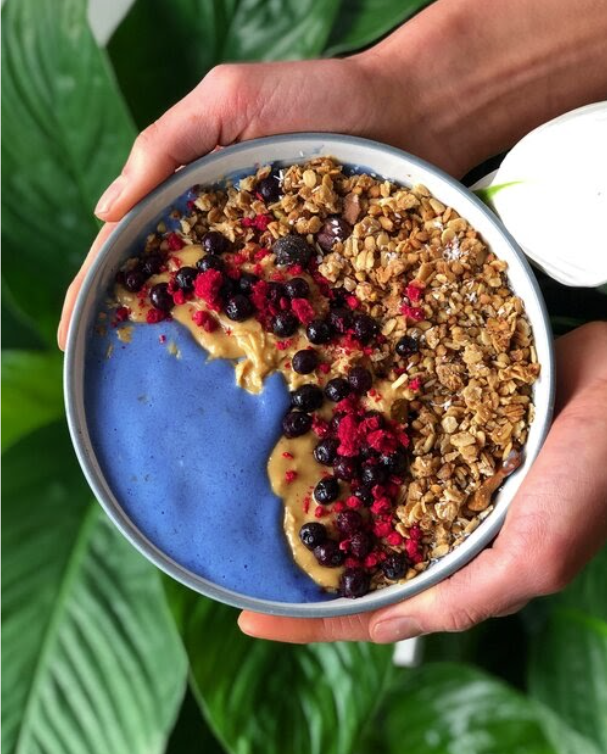 Photo credit: Grams
Where: 16 Clifton Terrace, EH12 5JZ
With the phrase 'eat better, not less', Grams uses only whole and 100% natural ingredients to make their vibrant meals, so you can guarantee a vitamin hit like no other. Moving from their infamous vegan, totally raw, cakes, Grams turned their hand to creating meals with plenty of vegan options in their Haymarket cafe, serving up all-day brunch classics but with a twist. We're talking 'magic' mushrooms with cashew garlic aioli and walnut meat, or breakfast burritos featuring beetroot hummus, 'facon' (fake bacon) and tofu scramble. They also have an entire section of their menu dedicated to that oh so iconic duo; avocado on toast. Plenty of plant-based options to start your day the right way. 
Best vegan food in Edinburgh for… when you're feeling fancy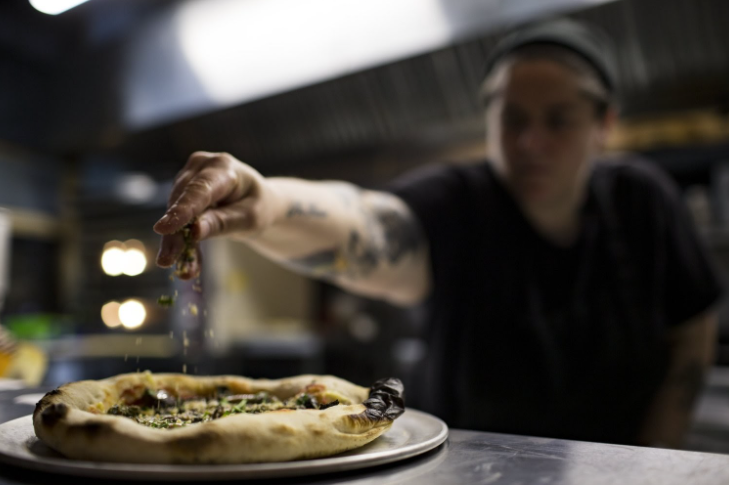 Photo credit: Harmonium
Where: 60 Henderson St, Leith, EH6 6DE
The best types of bars are the ones that serve food too, right? Harmonium is the perfect place to satisfy those post-dinner munchies. Based slightly North of Edinburgh in the port district, Leith is a bustling centre for creatives and local restaurants. Totally free from animal products and derivatives, Harmonium's belief is in making veganism positive and accessible to all. Their food is created without sacrifice to flavour or texture - as you'll find out when trying their 'seitan steak', 'no fish n chips' or 'hot apple cinnamon spring rolls'. Pooch friendly and with dinner served alongside an array of draught and craft beer, you really have no reason to not suggest Harmonium to your friends as your Friday night haunt.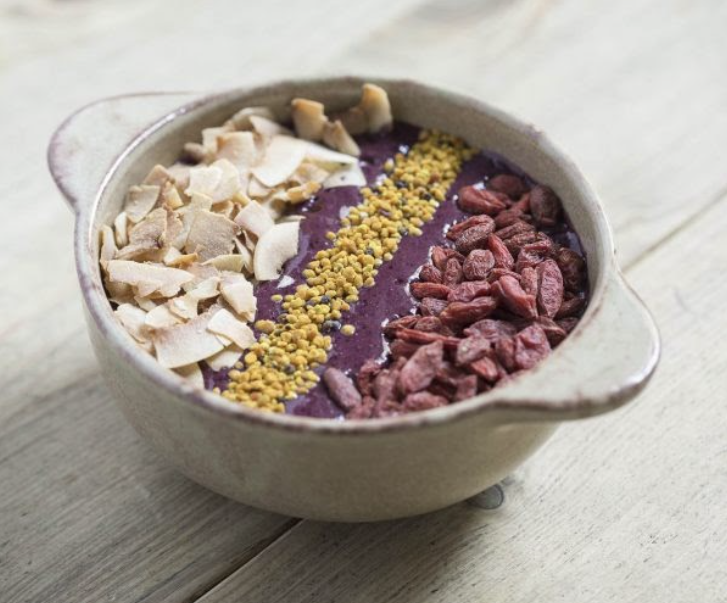 Photo credit: Urban Angel
Where: 121 Hanover St, EH2 1DJ
A cosy spot to begin your day before plenty of walking around a sprawling Edinburgh, Urban Angel greets you with its open fires, scatter cushions and leafy plants. Being a great spot for vegan brunch, you can choose between an elegantly picturesque smoothie bowl or a hearty avocado on toast. Their produce is local, ethical and seasonal, which they believe is the 'key to their success'. Whatever type of meal sets you up for the day best, you'll be sure to be raring to go after fueling up at Urban Angel.
Best vegan food in Edinburgh for... humble hipsters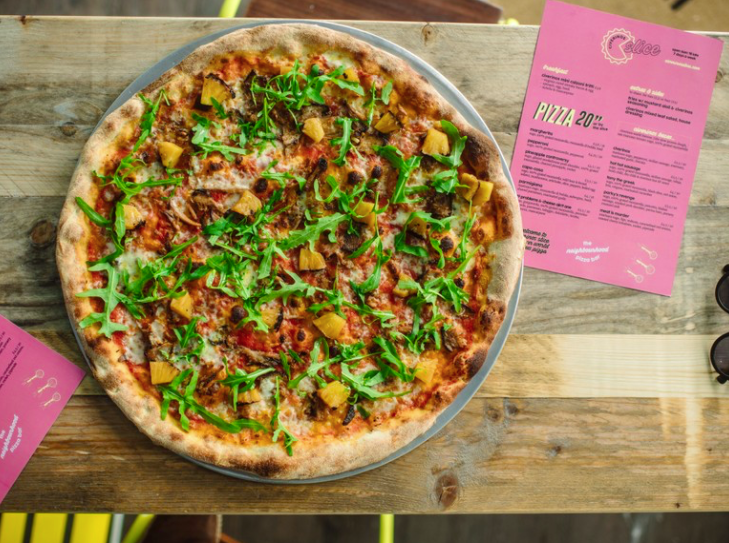 Photo credit: Civerinos Slice
Where: 49 Forrest Rd, EH1 2QP
Feeling like a slice (or ten...) of everyone's favourite Italian dough, topped with olives, marinated mushrooms, courgette ribbons and a peppering of basil - but vegan? Then look no further than Civerinos. Nestled in Edinburgh's Old Town, you can get a dash of Italy with a sprinkle of millennial pink. With its vibrant blue tiles, neon pink signs and long shared benches, you won't be judged for taking snaps of your food (with or without standing on a chair to get #theshot) in this wholeheartedly instragrammable, but totally yum, spot.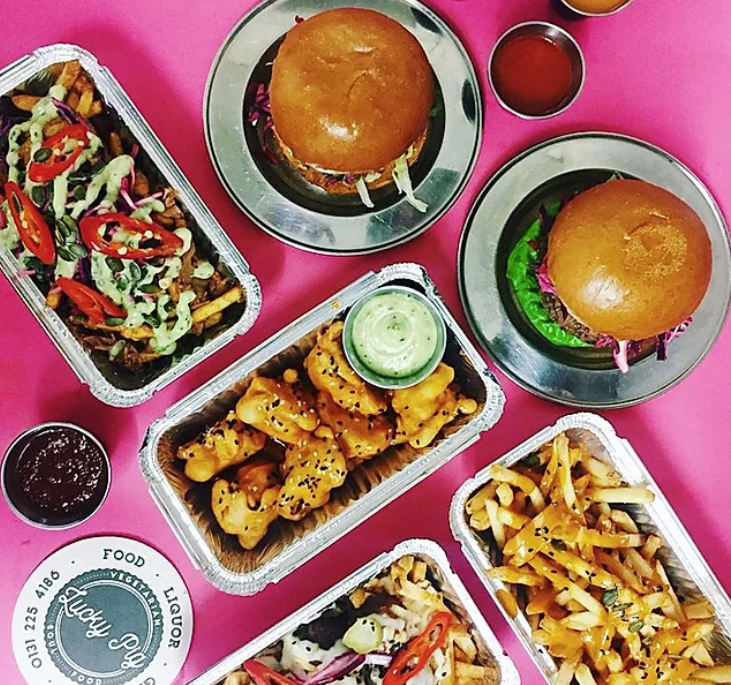 Photo credit: Lucky Pig
Where: 41 Lothian St, EH1 1HB
If you're in Edinburgh and haven't yet made a visit to Paradise Palms, then are you even living? With vegetarian and vegan American diner-style food served by Lucky Pig, their whole motto is that food should be delicious, hearty and good value. They have options for every meal of the day; why not try their jackfruit burger topped with vegan mozzarella or their chipotle mac n cheese with southern fried seitan? They've created plenty of tasty 'wee plates and sides' in their goal to encourage people to adopt a plant-based diet.