Here's our favourite vegan restaurants, cafes and bars in Newcastle. Don't spot yours below? Let us know in the comments.
Best vegan food in Newcastle for... when you're craving something naughty
Photo credit: Fat Hippo
Where: 2-6 Shakespeare Street, NE1 6AQ.
Vegans and meat-eaters rejoice – the Fat Hippo is the perfect place to eat tasty burgers under one roof. The vegan menu is as sizable as it is naughty, with particular highlights including the trash browns, and the Notorious VFC vegan chicken burger. Want to make a night of it? The cool, neon-clad surroundings paired with the extensive cocktail menu has you covered. All of the plant-based wines and beers are clearly marked as vegan and/or gluten-free, too.
Photo credit: Junk It Up
Where: Unit 41, STACK, Pilgrim Street, NE1 6QG
Vegan. Fast. Food. Bar. That is all. 
Just kidding, we practically NEED to go into details. Eat-in, take away or get it delivered, the team at Junk It Up serve the ultimate hangover, hangry and heartbreak* (*probably) cures. The menu's true star is the 'fricken', served up in a variety of ways and with different marinade options. If you've gone vegan and are missing your Nando's days, try the Piri Piri Kebab – you won't be disappointed.
Best vegan food in Newcastle for… when you need some vitamins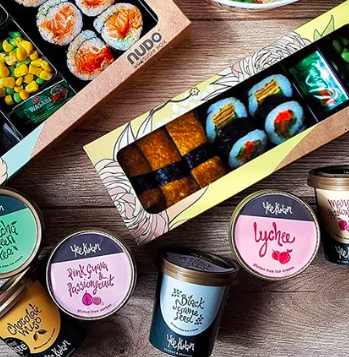 Photo credit: Nudo Noodles
Where: 3 Acorn Road, NE2 2DJ 
At Nudo Noodles, or their sister restaurant, Nudo Sushi, you can go as nutritious or as indulgent as you like, with a glowing vegan menu for both. Sticking with the lighter side, Nudo Sushi's menu is colourful and varied, ranging from freshly prepared sashimi selections, futomaki and nigiri boxes, salads and sides, as well as a variety of soup noodle options. Top tip: the 'sushi sandwiches' are a game-changer.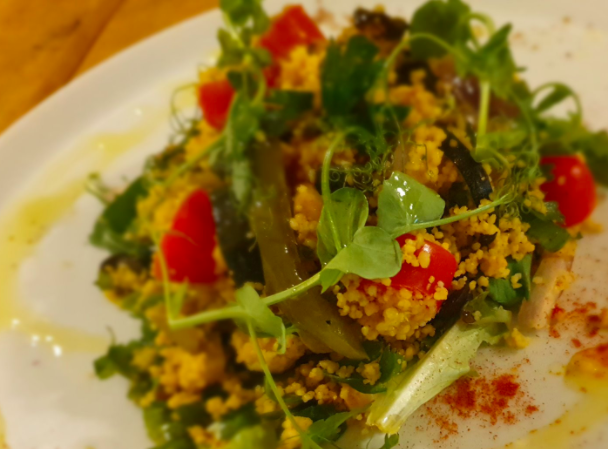 Photo credit: Super Natural Cafe
Where: 27 Grainger Street, NE1 5JE
Super Natural is a vegan-friendly bar, eatery and coffee shop offering up one of the most extensive vegan menus in Newcastle. There you can enjoy a delicious breakfast, lunch or dinner, or satisfy your sweet tooth with a moreish vegan cake. Vegans and vegetarians alike can take their pick from a big selection of sandwiches, pizzas, burritos and jacket potatoes along with daily specials which can all be washed down with a beer or wine. If you need an instant health hit, try one of their freshly squeezed juices.
Best vegan food in Newcastle for… when you're feeling fancy 
Photo credit: Jesmond Dene House
Where: Jesmond Dene Road, NE2 2EY
This two AA Rosette restaurant is open to all diners, both non-resident as well as those staying in one of the beautiful, boutique rooms. Though not strictly vegan, they are open and welcoming to a variety of dietary requirements for breakfast through to dinner. Their menus focus on simple dishes, done well; nothing tricksy, just honest flavours, locally sourced produce and plenty of attention to detail in beautiful surroundings.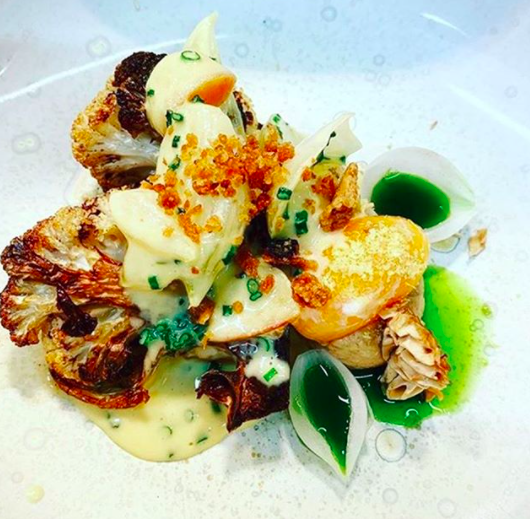 Photo credit: Peace & Loaf
Where: 217 Jesmond Road, Jesmond, NE2 1LA
Highlighting the importance of using only the freshest, locally sourced produce, Peace & Loaf offer an exciting, seasonal menu incorporating head chef Dave Coulson's signature dishes. Heavily inspired by traditional British cuisine with new ideas, the meticulously crafted dishes will excite and intrigue even the most discerning of palates. There's a vegetarian menu which can be substituted for vegan options, just let them know when booking.
Best vegan food in Newcastle for... humble hipsters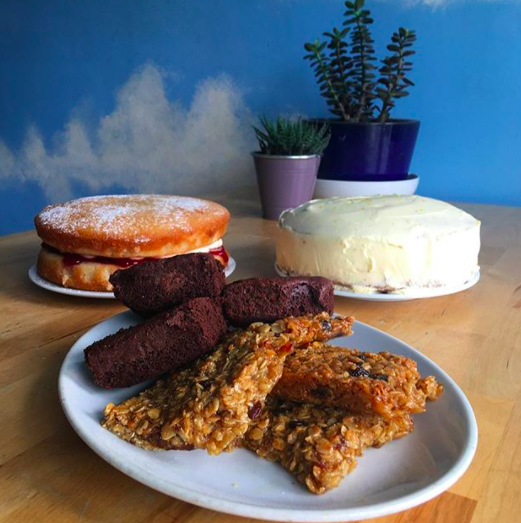 Photo credit: Sky Apple Cafe
Where: 186 Heaton Road, Heaton, NE6 5HP
Described by one reviewer as "the best vegetarian restaurant in the North East of England", this quirky Heaton spot is a favourite with vegan students in Newcastle, and locals alike. It's a cafe by day – with lots of kids options, too – and a bustling bistro by night, still retaining its laid-back, casual atmosphere. The menu is creatively simple, with deli treats like vegan BLTs and tofu fish and chips some of our must-eats.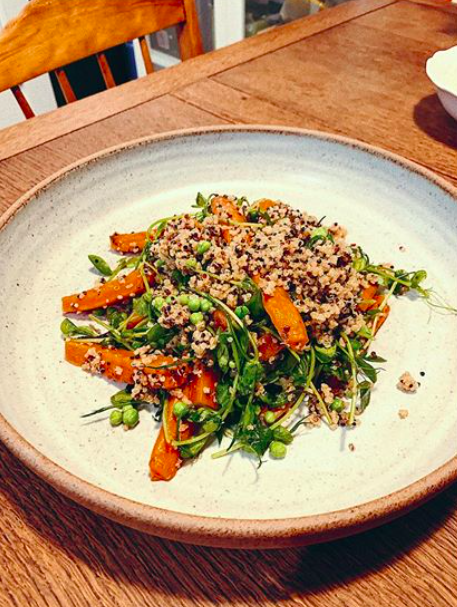 Photo credit: Kiln
Where: Unit 4, Hume Street, Ouseburn, NE6 1LN
A pottery shop, cafe, bar and restaurant all rolled into one, this place is unlike anywhere you've been before. One of the most unique things about Kiln is the viewing area into the pottery studio – if you visit for a coffee or lunch during the day, you can see the potters at work moulding cups, bowls and vases. With all of the food being served on the ceramics made in house, the authenticity of both the meal and the dishes adds something extra to the eating experience. The food is served tapas-style, with plenty of vegan and vegetarian options to enjoy. We loved the salty, roasted chickpeas accompanied by their freshly baked bread.