Lifestyle
Vegan Eats: Best Vegan-Friendly Restaurants in Sheffield
by Laura Barns
7min read
Sheffield is about way more than Alex Turner (though in my personal opinion, that's all it needs). Also known as 'the Steel City', it was an important hub in the industrial revolution, but fast forward to the 2010s and beyond, where it's now become a hub of diversity, culture and of course, great food. 
Here's our favourite vegan restaurants, cafes and bars in Sheffield. Don't spot yours below? Let us know in the comments.
Best vegan food in Sheffield for... when you're craving something naughty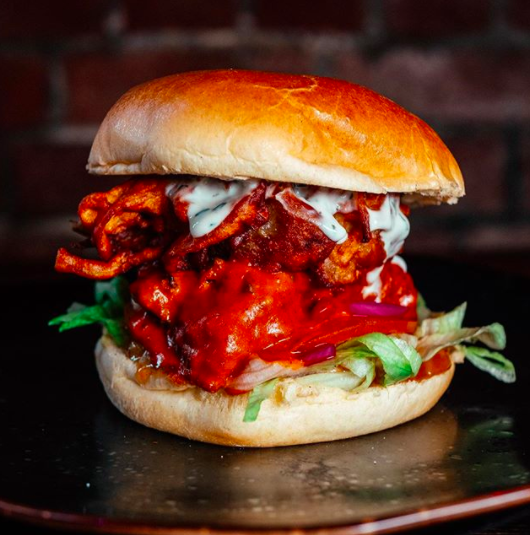 Photo credit: Church Temple of Fun
Where: 4a Rutland Way, S3 8DG
Housed in the listed Osborn Works in Sheffield's Kelham Island, Church is a venture from Bring Me The Horizon frontman, Oliver Sykes. Home to Sheffield's first arcade bar and inspired by South American religious iconography, Church has a 100% vegan bar stocking all your favourite drinks including delicious cocktails. Their 100% vegan street food kitchen serves up crazy-tasty homemade junk food daily. Also a 220 capacity live music venue, keep checking the calendar page and Church social media channels to hear about all upcoming events, with past sets from the likes of Annie Mac and Toddla T.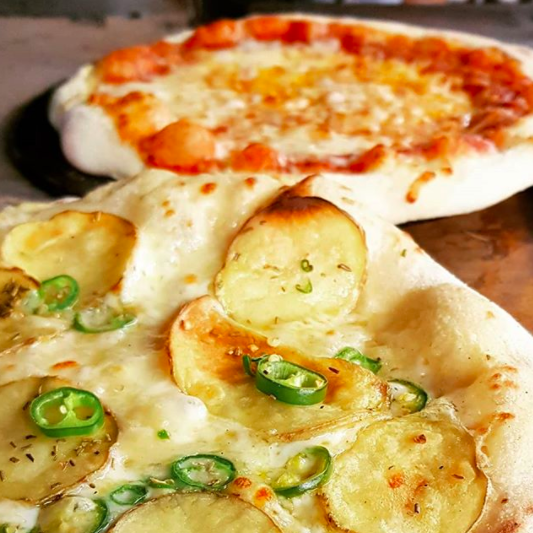 Photo credit: Pour
Where: 617 London Road, Lowfield, S2 4NJ
This pizza and craft beer haven is a fairly new addition to the city, opening a couple of years ago. It soon became a firm favourite for students, vegans and vegetarians in Sheffield, and basically anyone who loves great food and good vibes. The menu is a dirty-pizza-lover's dream, with particular highlights including the Return of the Mac, complete with mac and cheese, and the Natural Born Griller – seitan ribs, obviously. Students will also be pleased to know that every Wednesday, Pour offer 2-4-1 on all 10-inch pizzas.
Best vegan food in Sheffield for… when you need some vitamins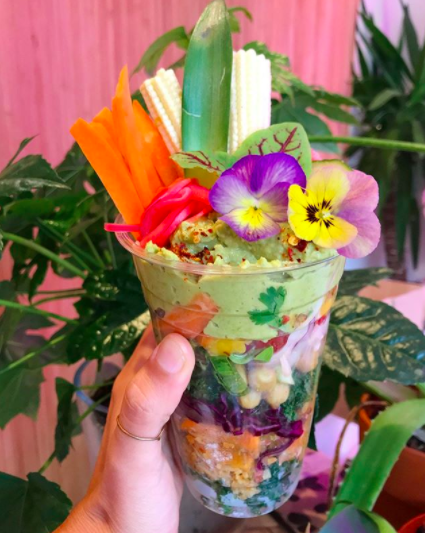 Photo credit: Pom Kitchen
Where: 388 Sharrow Vale Road, Sharrow, S11 8ZP
Vegan food with an Australian influence that is made with love to make you feel good. An ethos we can definitely get on board with. From rainbow smoothie and salad bowls to stir-fries and even the odd (stunning) dessert, everything on their menu tastes like sunshine. Oh, and it will look AMAZING on your Instagram. Check out their page for serious snapping inspo.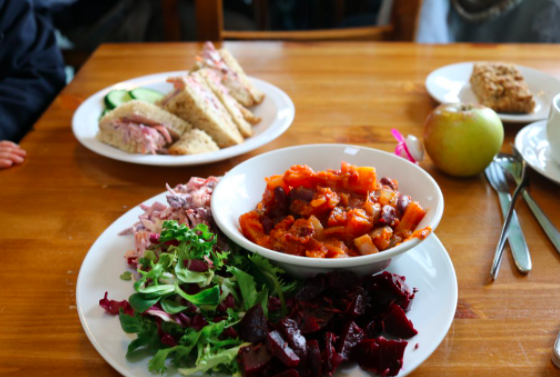 Photo credit: Heeley City Farm Kitchen
Where: Richards Road, Sheffield, S2 3DT
Could there be a better way to spend the afternoon than by 'awwing' over a bunch of adorable farm animals, then enjoying some delicious vegetarian and vegan, home-cooked food? If there is, we don't want to know. Seriously, don't tell us. The Farm Kitchen, part of the Heeley City Farm charity, aims to provide healthy, tasty and affordable food, using as much of their own organic, home-grown vegetables as possible. They also promote Fair Trade produce too, serving Cafeology Coffee.
Best vegan food in Sheffield for… when you're feeling fancy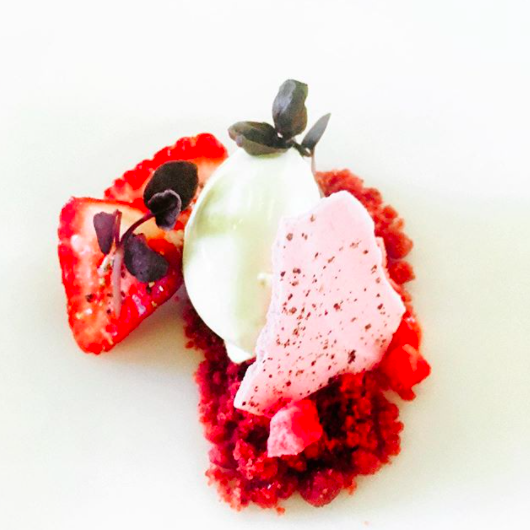 Photo credit: The Old Vicarage
Where: Ridgeway Village, S12 3XW
With idyllic views over Ridgeway and the Moss Valley, it is easy to forget that you're just 10 minutes away from Sheffield when dining in this beautiful restaurant. The Old Vicarage may appear to be reliably traditional and meet everyone's expectations of a typically English country house.
However, once you enter the restaurant the conservative and the predictable are left behind... guests can expect to enjoy exciting, vibrant, internationally recognised and modern cooking by Tessa Bramley with her talented kitchen team. The vegetarian (adaptable for vegans) menu is inventive, creative and delicious.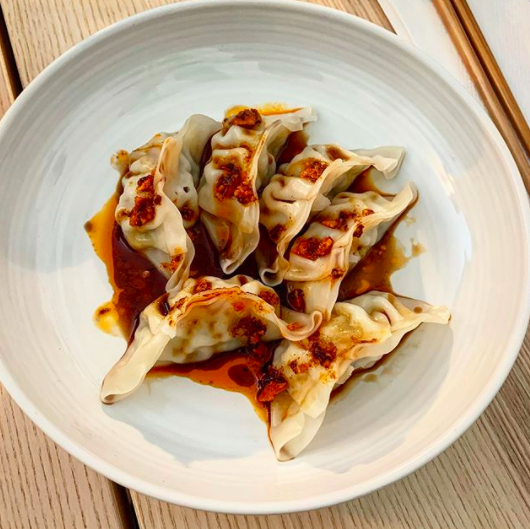 Photo credit: Joro
Where: 294 Shalesmoor, S3 8US
Those following the Michelin guides each year will no doubt be familiar with Joro and its selection of tasty small plates. The space is made entirely from upcycled shipping containers on the ground floor of Krynkl in Kelham Island – steel building in the heart of the once fully industrial quarter of the steel city. And the food is as cool as the surroundings. The vegetarian menu is varied, and can be made vegan when letting the staff know at the time of booking. You won't be disappointed. 
Best vegan food in Sheffield for... humble hipsters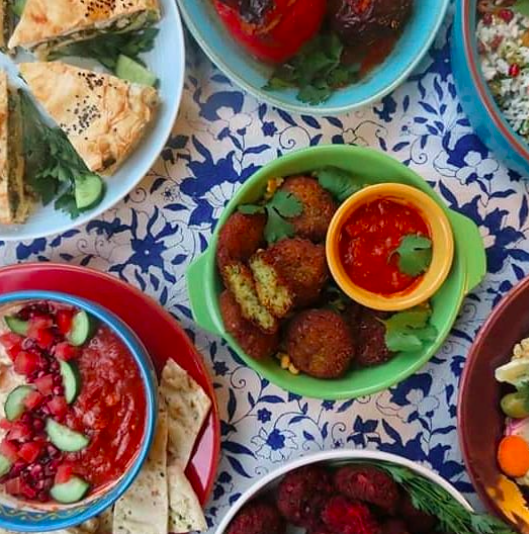 Photo credit: Blue Moon Cafe
Where: 2 St James Street, S1 2EW
This place is (almost) as much of a Sheffield institution as the Arctic Monkeys. It's always really busy, thanks to its changing chalkboard menu of vegan delights cooked in-house every day, along with lots of nourishing salads. Hosting a party in Sheffield? Check out their catering service for the best vegan and vegetarian party food around. The giant vegan flans are perfect for sharing.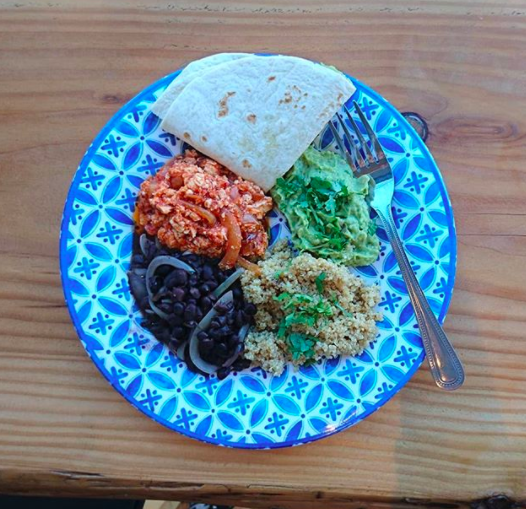 Photo credit: Dana Cafe
Where: 214 Crookes, S10 1TG
Dana Cafe is a vegetarian cafe (with plenty of vegan options) in Crookes. They sell locally roasted coffee, fine teas from a number of suppliers around the world, and a selection of vegetarian and vegan snacks and meals. Though the best is, without a doubt, their Full Veggie Breakfast (with eggs how you like them, or scrambled tofu) with their grilled open sandwiches, with halloumi or tempeh bacon a close second. Extra tip: take away a slice of their sinfully tasty vegan chocolate cake for later.
---
By Laura Barns
Laura is our Copywriter, who is obsessed with the Hearty Roots Stew (and has been known to eat a double serve for lunch on more than one occasion). On her day off you'll find her walking her puppy Ralph, stopping off at bookshops and cocktail bars along the way. 
---
Let us take care of dinner
We help to make eating more plants easy and delicious. Fancy letting us take care of dinner? Check out our delicious meals here.
Shop now