Lifestyle
Vegan Shopping Basket – The Best Vegan Pasta Sauces
by Laura Barns
6min read
No time (or energy) to cook from scratch? We hear you. That's why we love using shortcuts when we can, and ready-made vegan sauces are a great start. Here's our pick of the best vegan pasta sauces that are ready to stir, simmer and serve.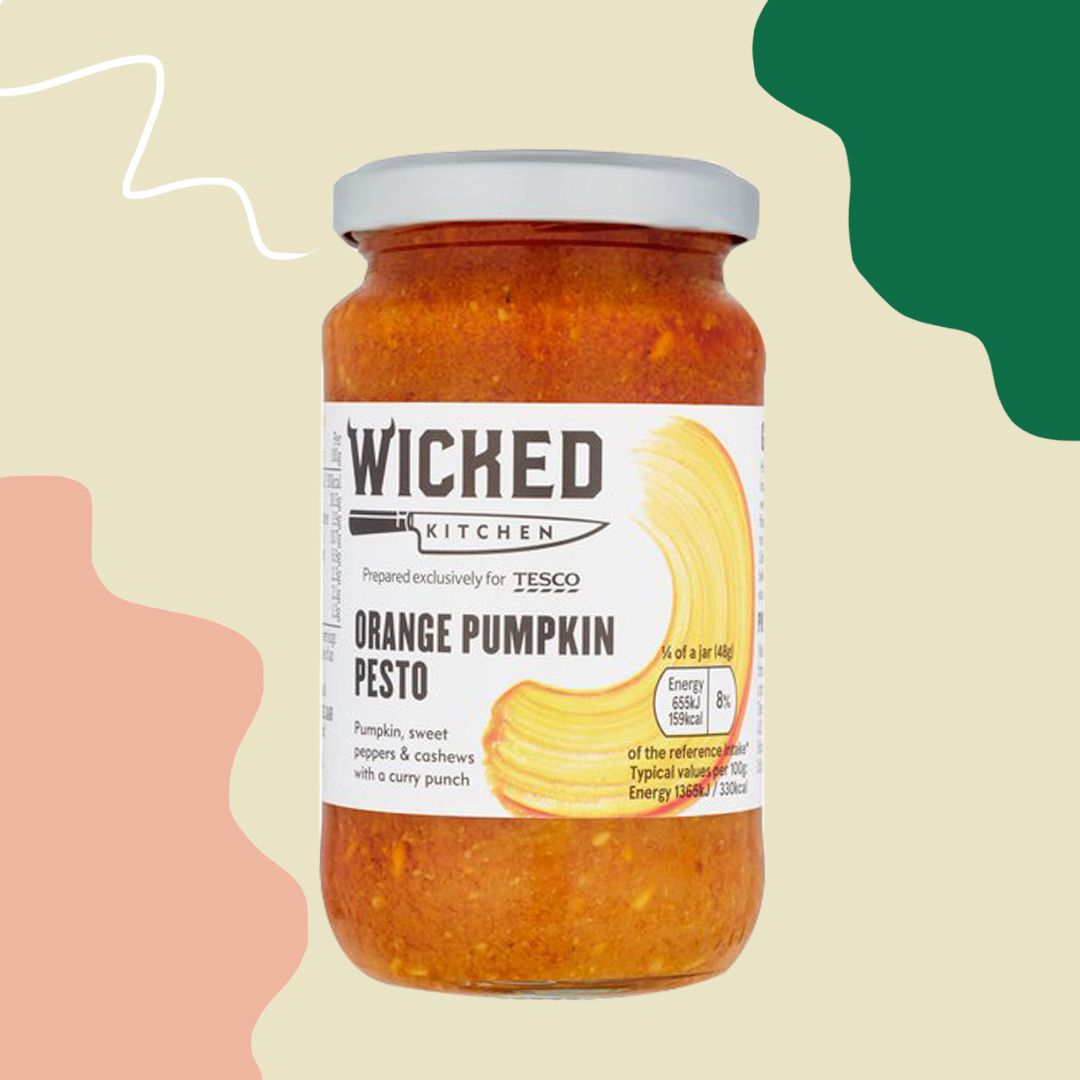 Wicked Kitchen Orange Pumpkin Pesto
Pesto pasta is student staple, but thanks to inventive and creative offerings like this, it's graduated. Brands like Sacla (mentioned below) have more traditional, vegan pestos in their range if you love sticking to the original, too.
Best for: pesto-lovers looking for something new
Average price: £2.00
Availability: 2/5 
Taste: 4/5 
Overall rating: 3/5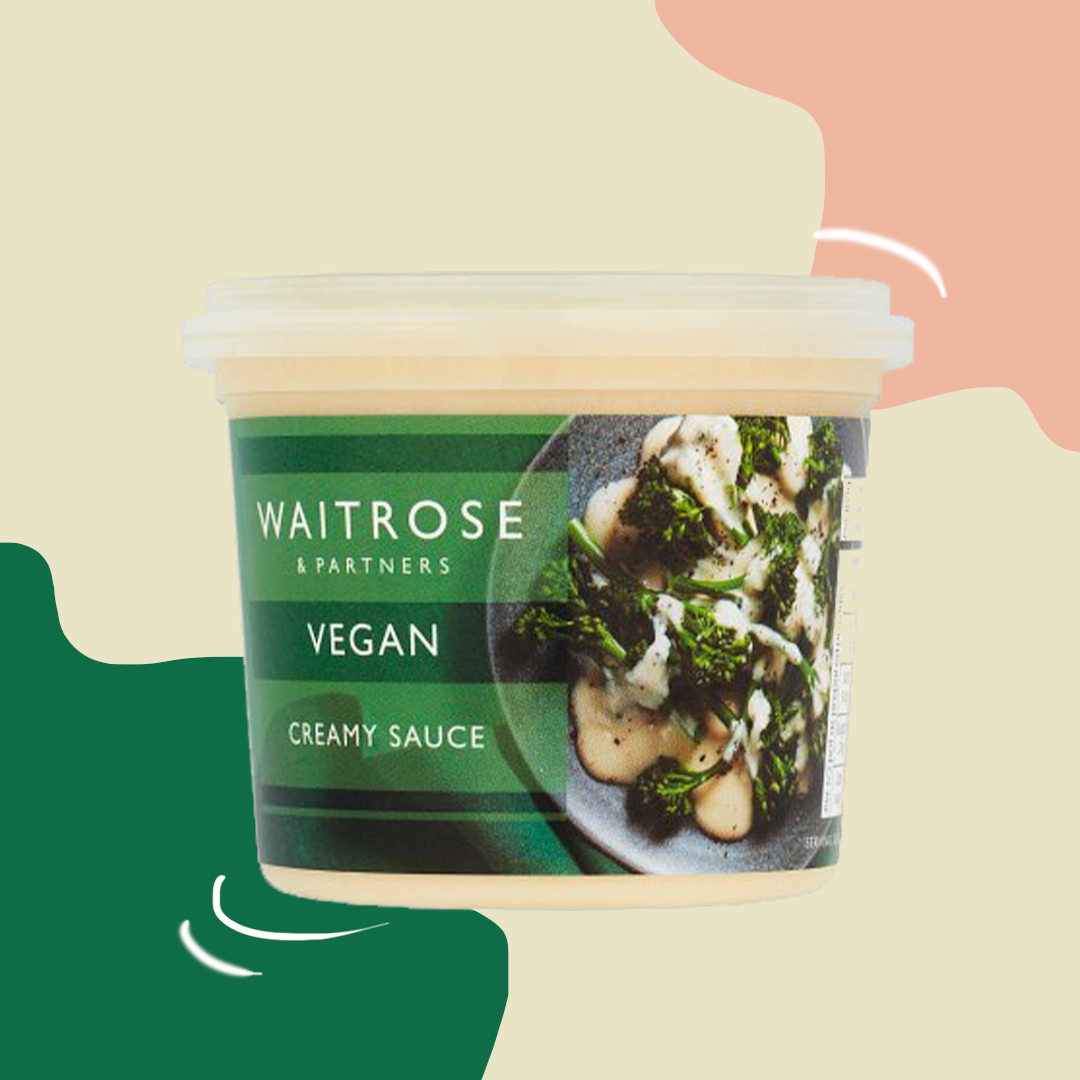 Waitrose Vegan Creamy Sauce
Finding a good vegan creamy pasta sauce used to be impossible, now there are loads of greats options out there. This was our favourite as it really is deliciously creamy without being too heavy.
Best for: swirling into indulgent dishes like carbonara or alfredo pasta
Average price: £2.75
Availability: 2/5
Taste: 5/5
Overall rating: 4/5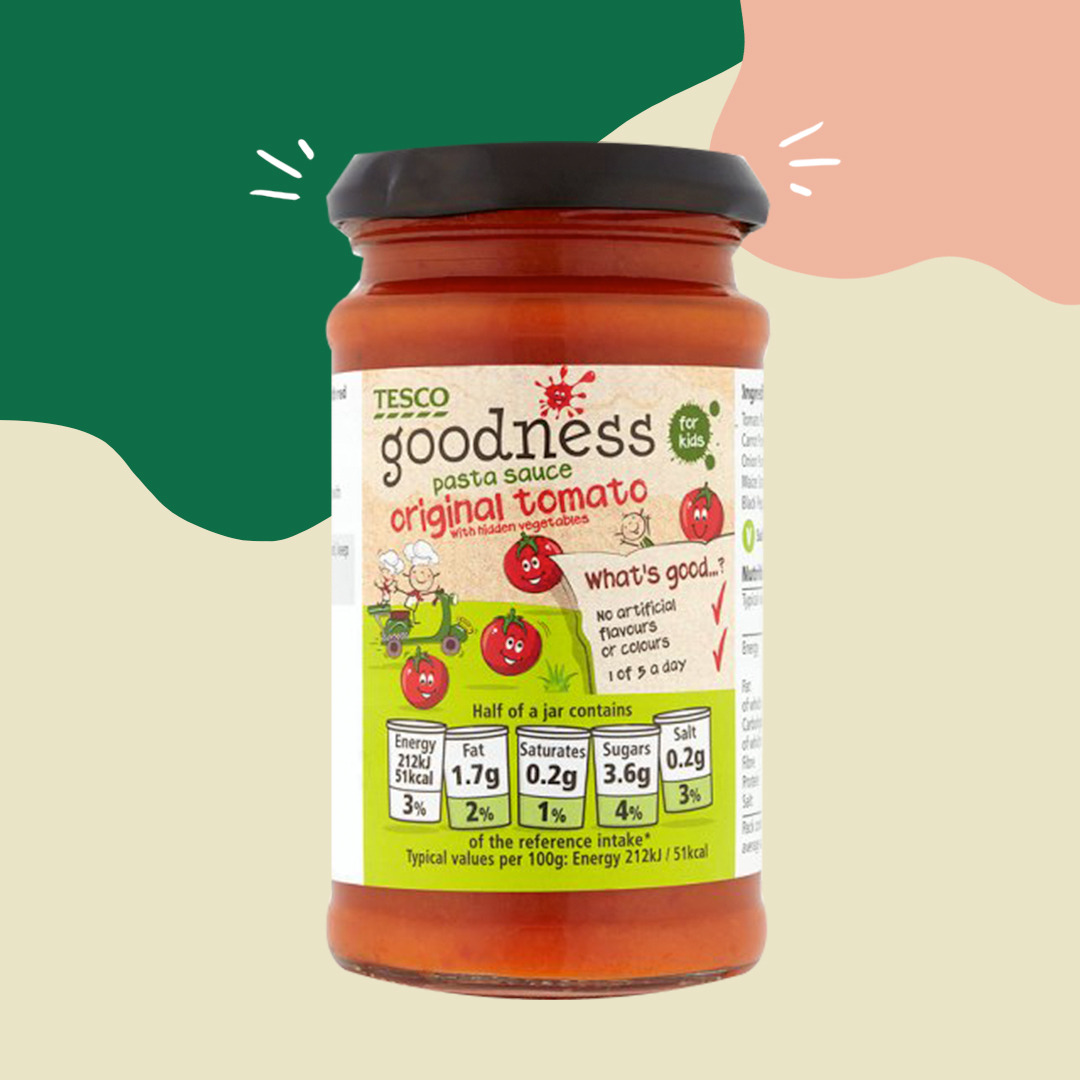 Tesco Goodness Pasta Sauce
If you wish your little ones loved hitting their 5 a day as much as they love eating pasta, this is a great option. Each serving contains 1 of their 5 a day, but we won't tell them if you won't.
Best for: disguising veggies into dishes for reluctant little eaters
Average price: £1.75
Availability: 4/5
Taste: 3/5
Overall rating: 3/5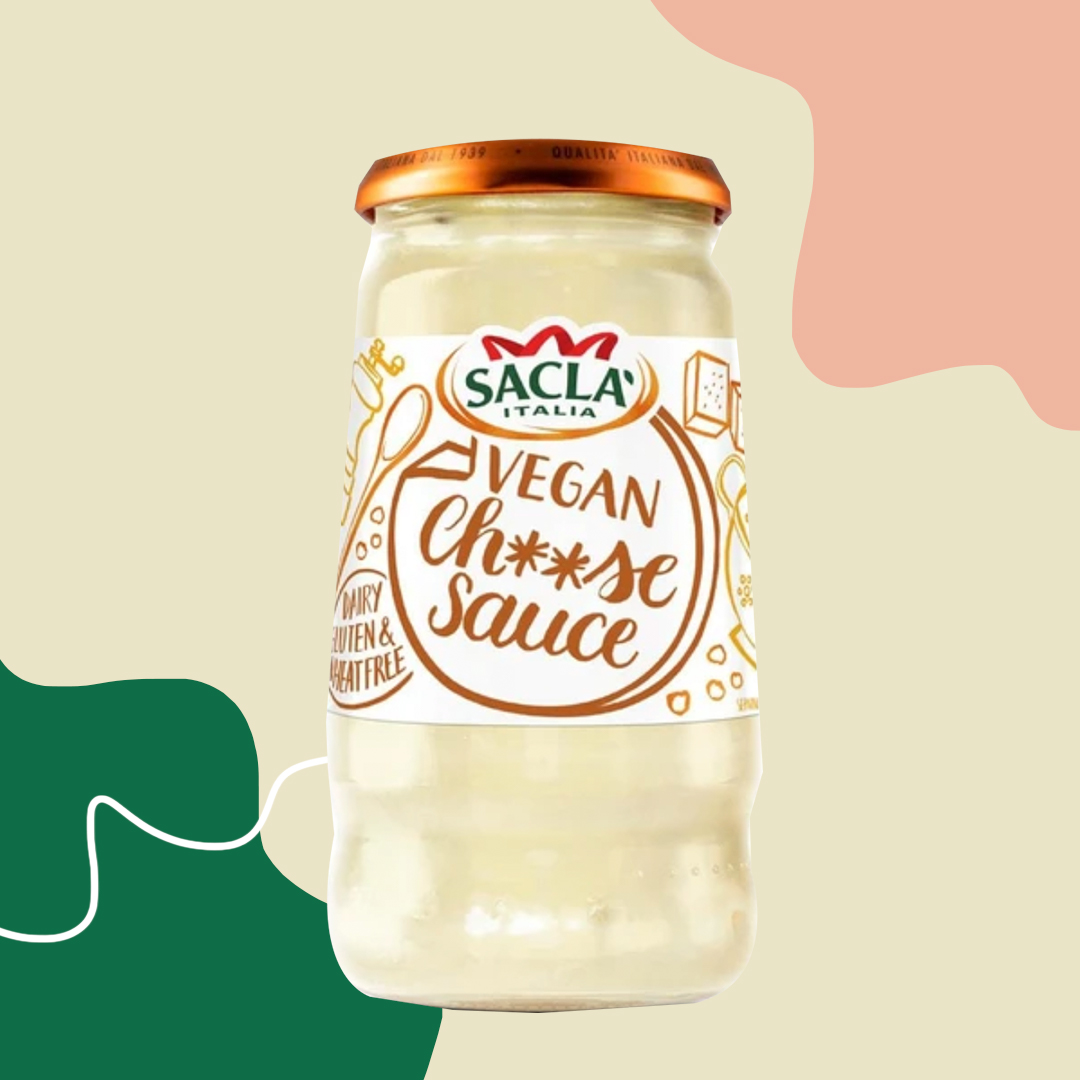 Sacla' Vegan Ch**se Sauce
As well as a tasty range of pestos, this vegan ch**se sauce is one of the most authentic we've found on a supermarket shelf. It's products like this that showcase just how mainstream veganism is becoming (and how delicious!).
Best for: adding to cheesy pasta dishes, from mac and cheese to lasagne
Average price: £2.50
Availability: 4/5
Taste: 3/5
Overall rating: 4/5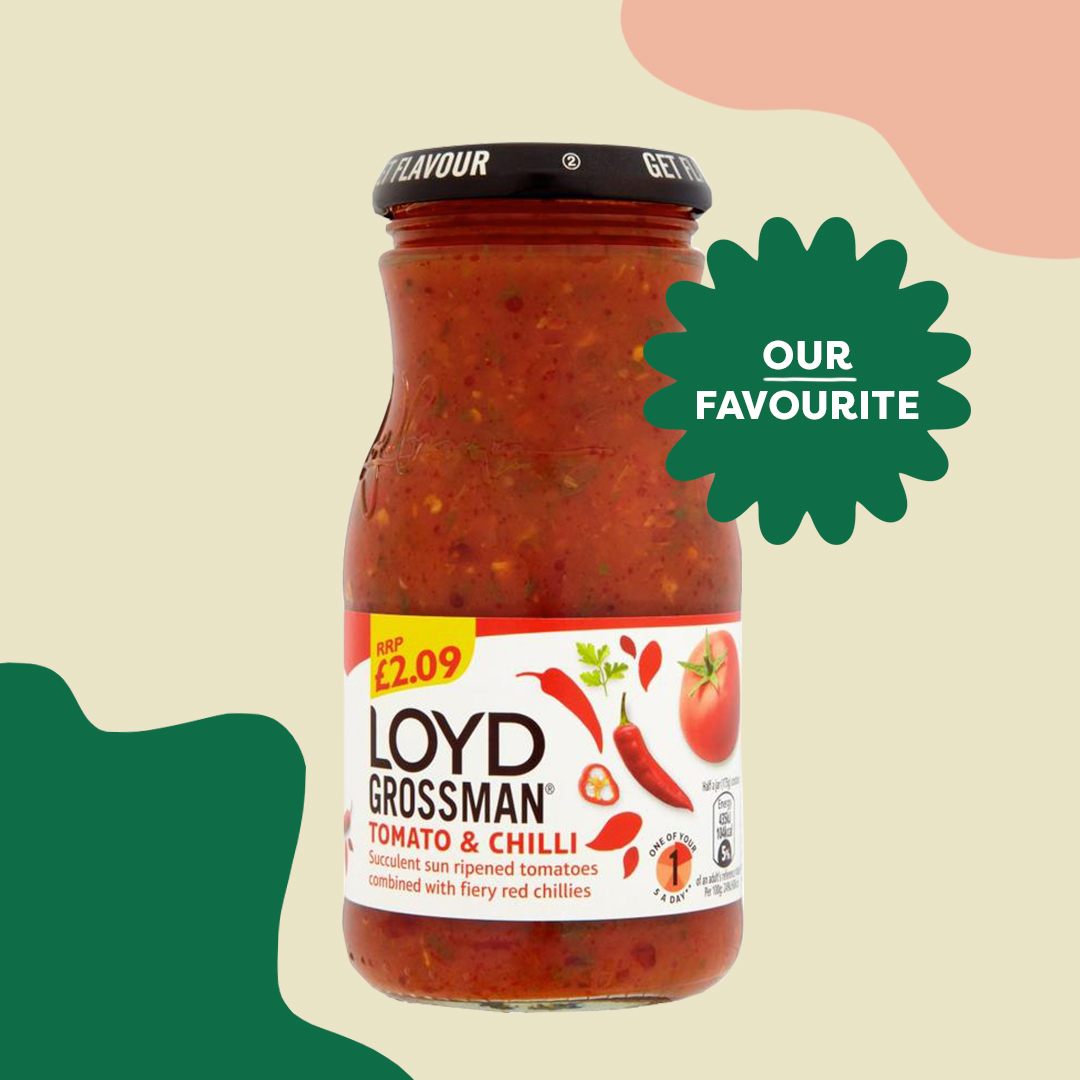 Loyd Grossman Pasta Sauce Tomato & Chilli
This range of pasta sauces really is another level. All of the vegan options (and there are plenty) are delicious, nutritious and reminiscent of the quality you'd find in a restaurant (or in one of our pasta dishes, just saying).
Best for: when you want a delicious pasta dish with zero compromise
Average price: £2.00
Accessibility: 5/5 
Taste: 5/5
Overall rating: 5/5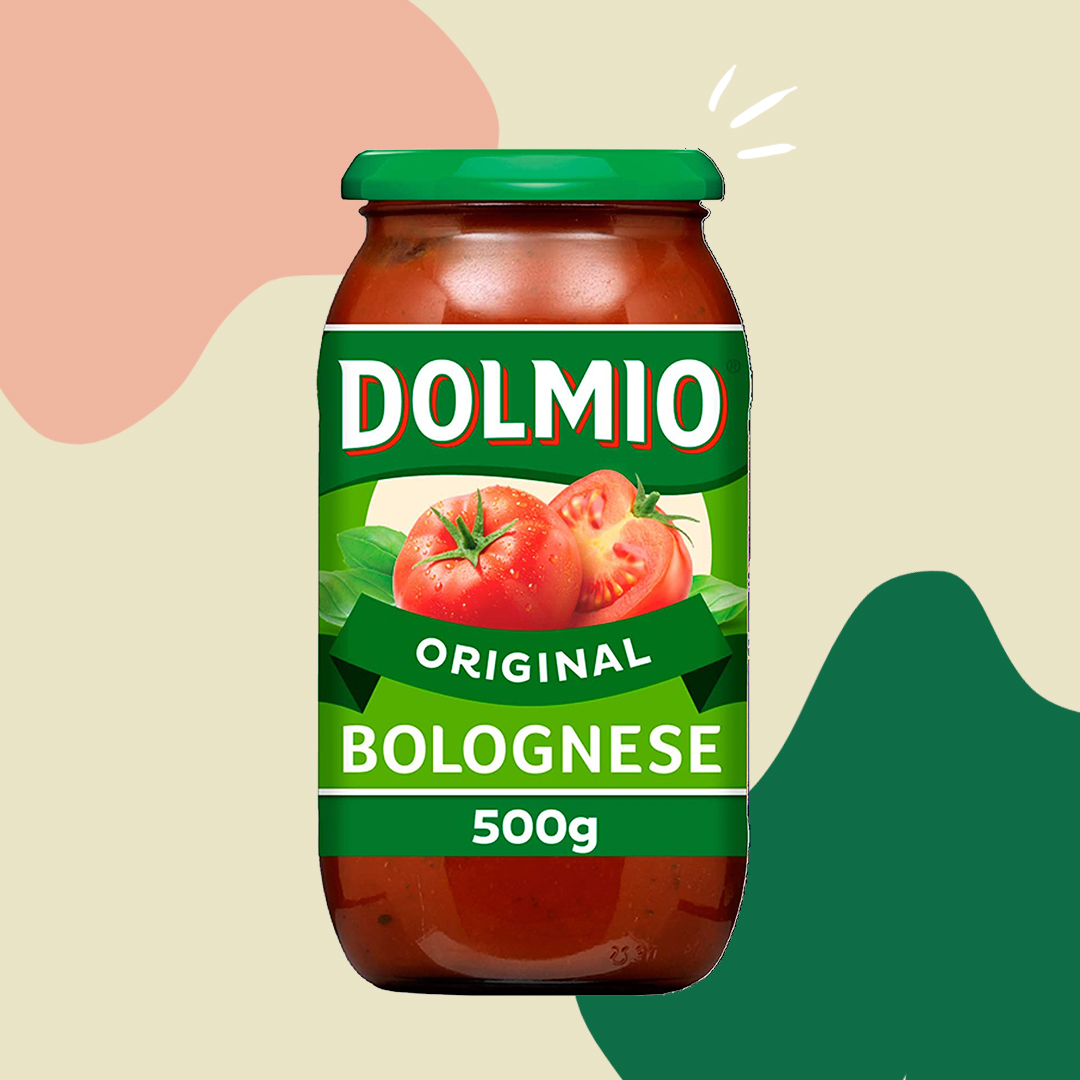 Dolmio Original Bolognese Pasta Sauce
Think you need to miss out on one of the most popular pasta dishes when going vegan? Think again! Look out for bolognese sauces without meat – there are a lot out there! This is one of our favourites as you can find it in most supermarkets.
Best for: recreating a traditional bolognese, but vegan
Average price: £1.40
Availability: 5/5
Taste: 4/5 
Overall rating: 4/5 
Slightly Different Arrabbiata Sauce
If you're looking for something FODMAP friendly, this is the one for you. As well as being deliciously aromatic and slightly spicy, it's certified FODMAP friendly which those following this diet will understand how rare this can be!
Best for: those with allergies who don't want to miss out on full flavour
Average price: £3.95
Availability: 2/5 
Taste: 4/5
Overall rating: 3/5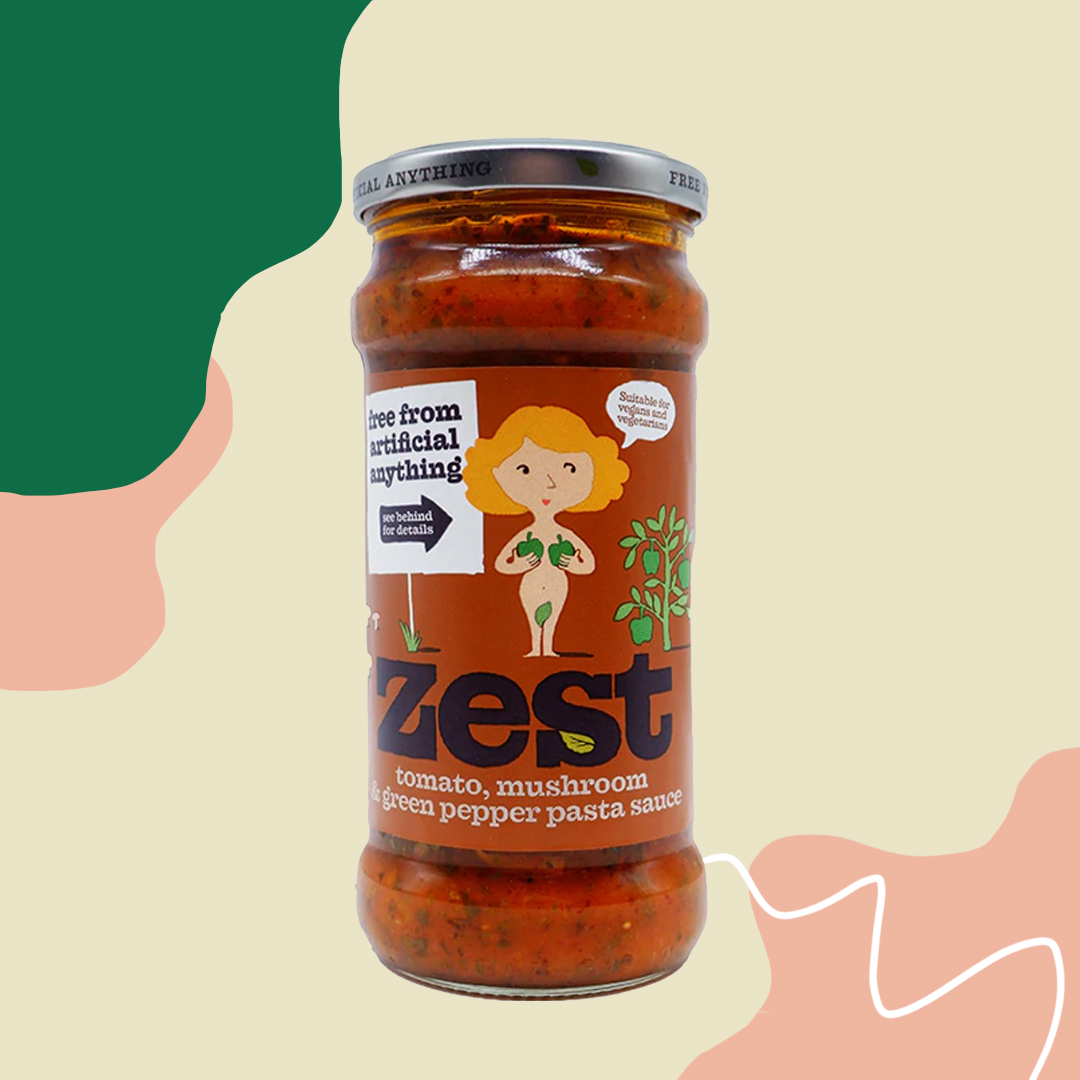 Zest Tomato, Mushroom & Green Pepper Pasta Sauce
Made with fresh mushrooms and peppers and no added sugar, starch or anything artificial this is another great healthy option. As well as stirred into our favourite pasta, we love using this one as a pizza base, too.
Best for: if you want a versatile, healthy sauce for lots of Italian dishes
Average price: £2.05
Availability: 3/5 
Taste: 3/5
Overall rating: 3/5 
Stay tuned for the next instalment in our Vegan Shopping Basket series.
---
By Laura Barns
Laura is our Copywriter, who is obsessed with the Hearty Roots Stew (and has been known to eat a double serve for lunch on more than one occasion). On her day off you'll find her walking her puppy Ralph, stopping off at bookshops and cocktail bars along the way. 
---
Let us take care of dinner
We help to make eating more plants easy and delicious. Fancy letting us take care of dinner? Check out our delicious meals here.