Lifestyle
Vegan-Friendly Foods for Healthier Skin
by Laura Barns
5min read
To say our skin is an impressive organ would be a huge understatement. Not only does it completely cover our bodies, but it also has a multitude of vital functions including; heat regulation, protection, absorption, excretion, circulation, vitamin D production, immunity and sensory experience. 
It's even referred to as the third lung, as it has a close relationship with our intestines and lungs, working together to protect us from certain nasties in our environment, such as bacteria and illnesses.
At allplants, we'll always believe in the benefits of a plant-based diet on our insides. But the goodness doesn't end there.
Does going vegan cure acne? 
One of the big questions around veganism and healthy skin is whether ditching dairy can have an effect on conditions such as acne. There are a few different hypotheses on why dairy can cause an acne flare-up. Some studies suggest that the hormones found in cow's milk are the culprit. These hormones are designed to stimulate growth in calves, but when humans ingest them, they release insulin, which can cause 'breakouts'. 
If you'd like to know more about the links between veganism and clearer skin, we recommend reading this detailed article by Very Well Health. There's also a really interesting Veganuary Diary here which highlights how much the writer's skin had improved during January, too. 
Can a vegan diet make your skin look healthier?
We all want that beachy, happy glow, and adopting a vegan diet is a good way to help achieve this. Because as well as easing painful conditions such as psoriasis and eczema, following a plant-based diet can also help your skin's general appearance. 
To aid this, fill your kitchen cupboards with anti-inflammatory vegan foods – such as ginger and chia seeds – drink plenty of water, and get plenty of sleep and exercise. 
For an extra, long-lasting glow, we also recommend adding the below foods to your shopping list.
5 Vegan Foods for Healthy Skin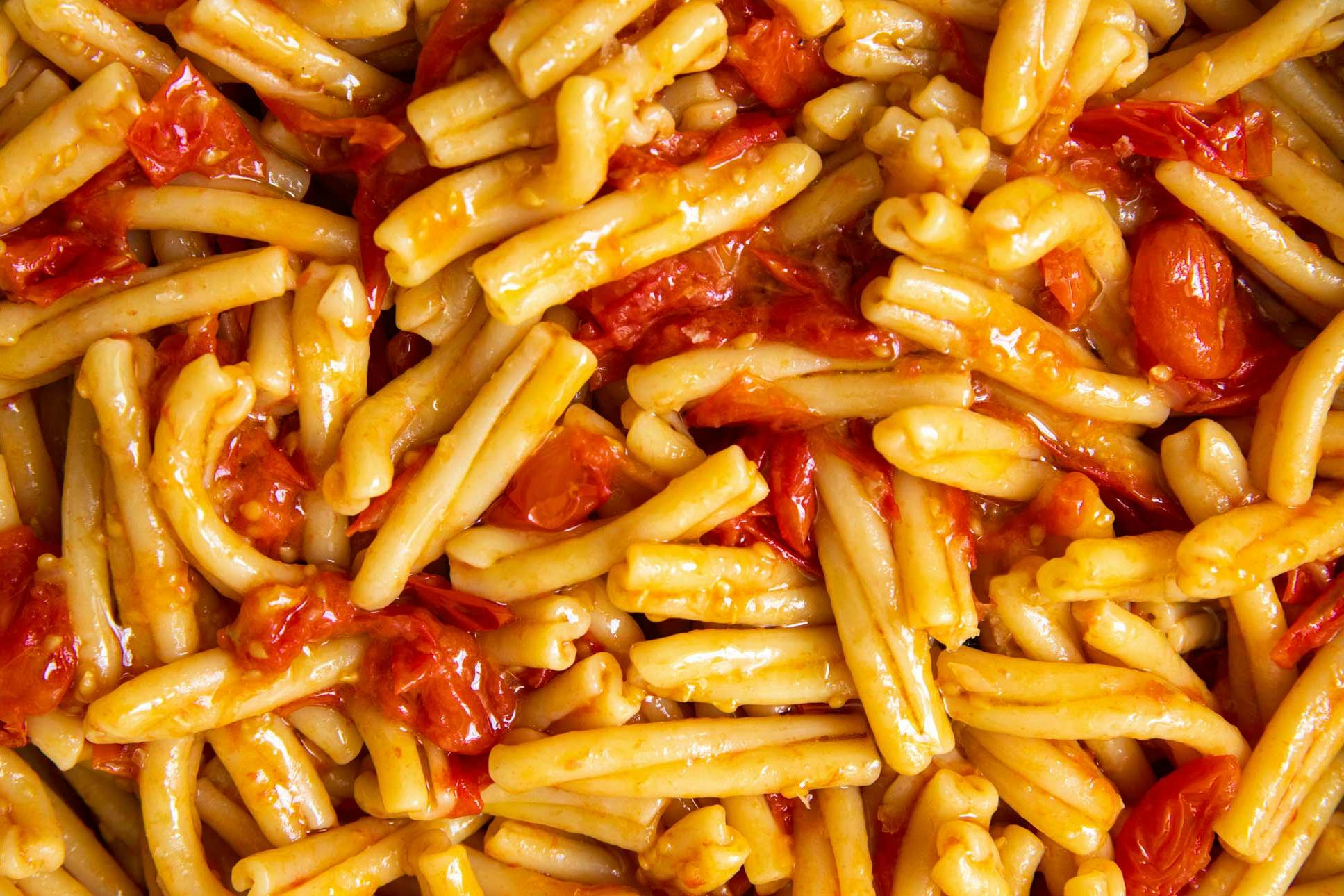 1. Tomatoes 
This salad staple doesn't just help make up a great vegan pasta sauce. Tomatoes are packed with the antioxidant lycopene, which helps protect your skin from age-inducing free radicals. Add them to salads, sauces, soups, stews, curries and more. Oh and vegan sandwiches.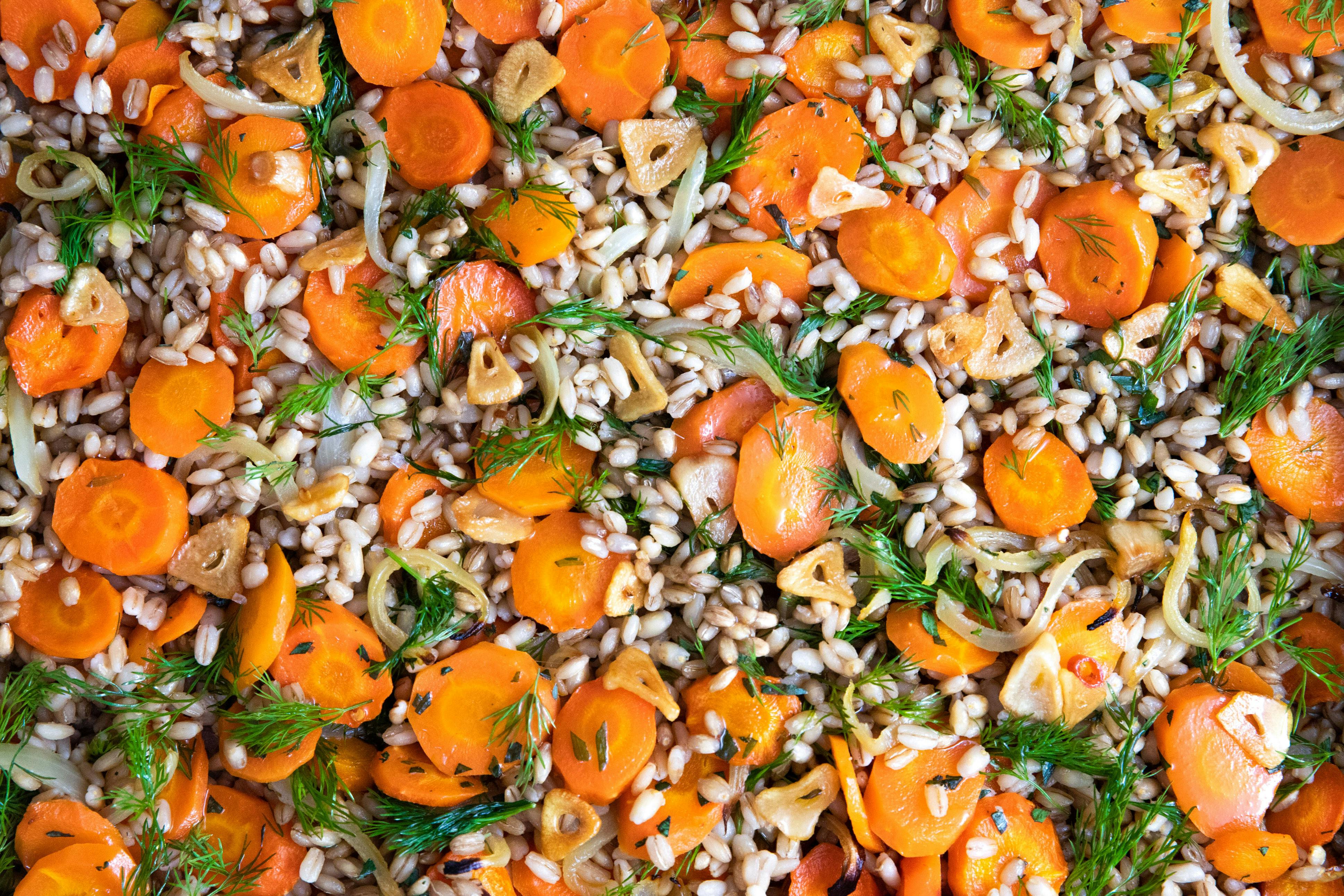 2. Carrots
The high levels of beta-carotene in carrots will provide you with vitamin A and antioxidants crucial for healthy skin. They're great year-round food; comforting and delicious in the winter, and cooling (and still delicious) in the summer. According to the National Institute of Health, beta-carotene has been shown to protect people with sensitive skin from sunburns. So next time you pop to the beach or for a picnic, be sure to pack a hearty helping of our Glazed Carrot, Crispy Onion and Herby Barley Salad. Oh and vegan carrot cake for afters, because that totally counts too...right?
3. Spinach
Is there anything spinach can't do?! Apparently not. It's rich in vitamins and minerals essential for keeping your body healthy and happy, including vitamin A, vitamin C, and vitamin E, which are also particularly good for your skin. AND it's also a great source of iron, as well as folate and magnesium. Read more about the health benefits of spinach.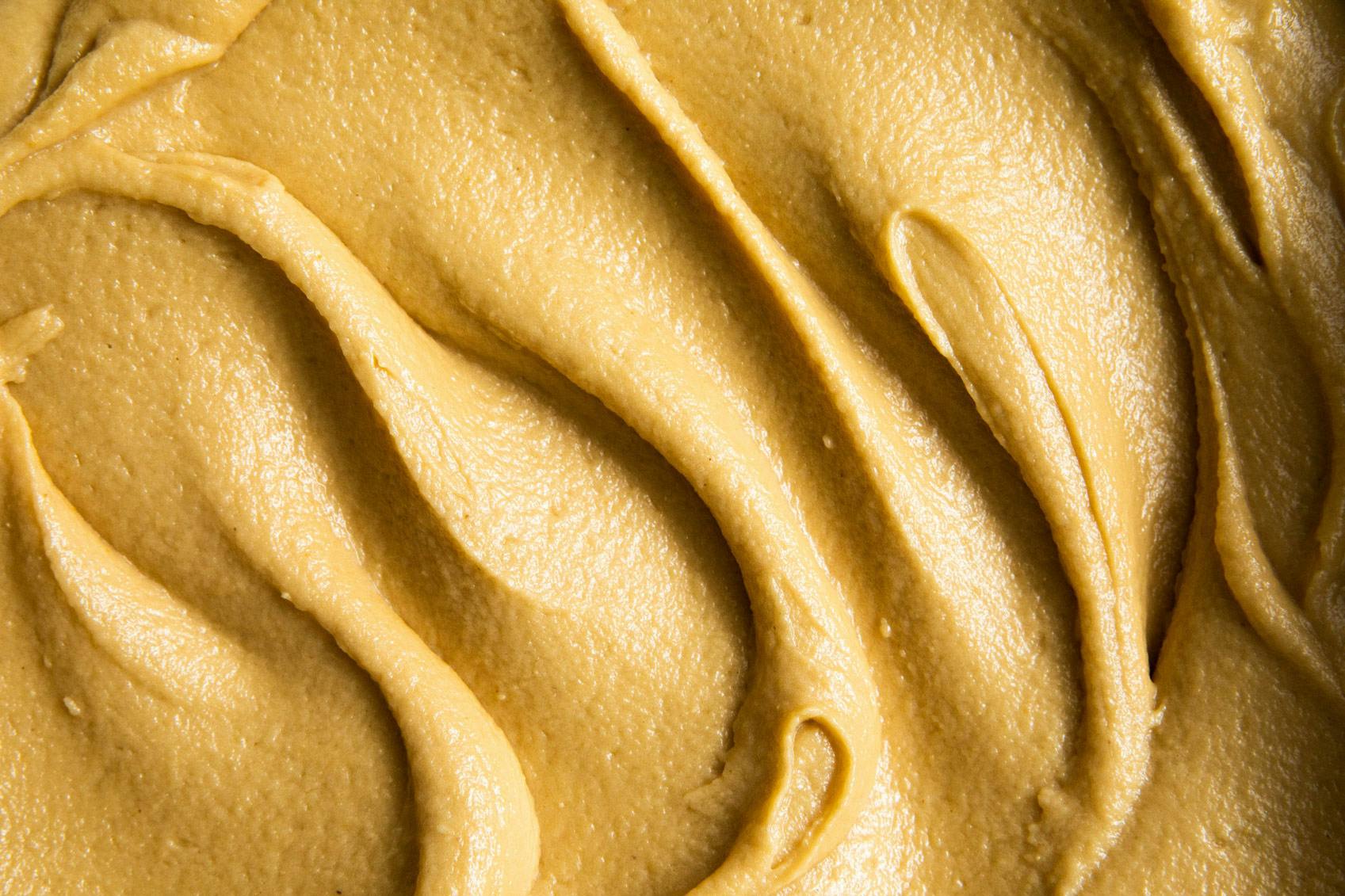 4. Walnuts
Nuts tend to be a staple of a vegan diet, and for good reason. Walnuts are a superfood and are laden with healthy omega-3 fatty acids. They'll also help you feel younger from the outside AND inside, boosting your heart health by lowering your cholesterol and keeping your arteries clear. Up your dosage of walnuts by swapping out peanuts in your homemade nut butter – follow our recipe here.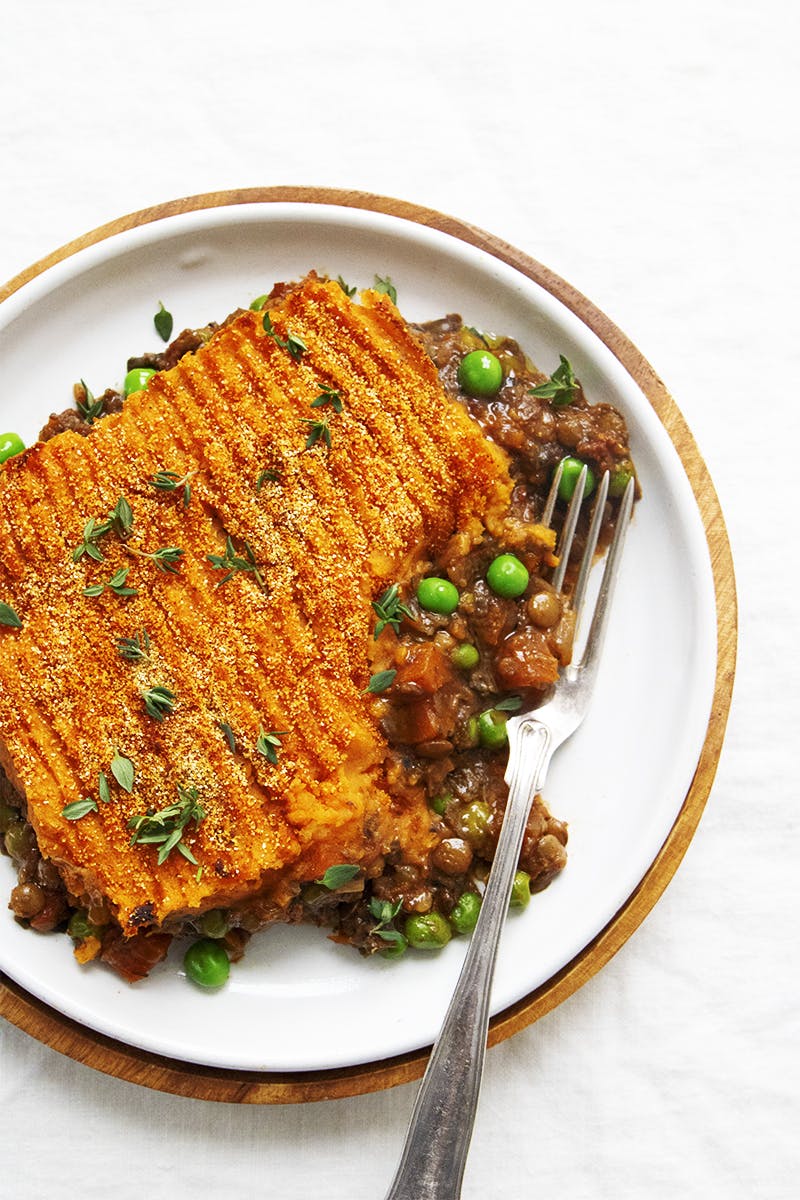 5. Sweet potatoes 
Sweet potatoes are packed with vitamin C – a vital nutrient that has been proven to reduce the appearance of wrinkles by bolstering collagen in the skin. Add diced sweet potatoes to your vegan tacos, try out our Thai loaded sweet potato recipe, or stick to a classic (with an allplants twist) with our Shepherd's Pie. 
---
By Laura Barns
Laura is our Copywriter, who is obsessed with the Hearty Roots Stew (and has been known to eat a double serve for lunch on more than one occasion). On her day off you'll find her walking her puppy Ralph, stopping off at bookshops and cocktail bars along the way. 
---
Let us take care of dinner
We help to make eating more plants easy and delicious. Fancy letting us take care of dinner? Check out our delicious meals here.
Shop now