Lifestyle
Veganuary 2021: Highstreet Vegan Launches You Need To Know About
by Laura Barns
4min read
Taking on Veganuary this year? You are in LUCK, as there are more plant-based options available on the high street, in supermarkets and in your mum's cupboards (probably) than ever before. 
In this round-up, we've listed the vegan launches we're most excited about in the nation's favourite high street restaurant and cafe chains.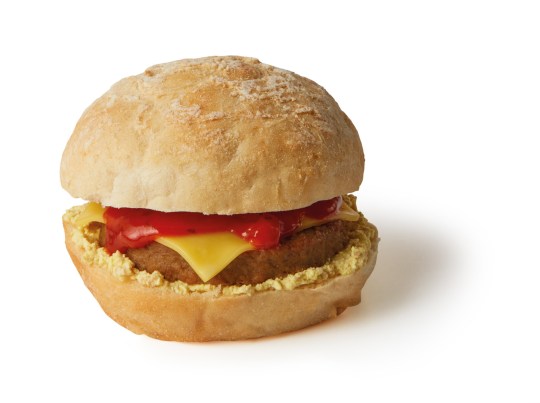 Image source: Starbucks
Starbucks
Following the exciting launch of vegan whipped cream to top your seasonal Pumpkin Spice Latte, Starbucks is unveiling some more vegan items for the new year. This includes a vegan Cheese & Marmite Ciabatta a game-changing Beyond Meat breakfast sandwich, first rolled out in the US, featuring a Beyond Meat patty, tofu scramble, relish, and vegan cheese. We'll have 12.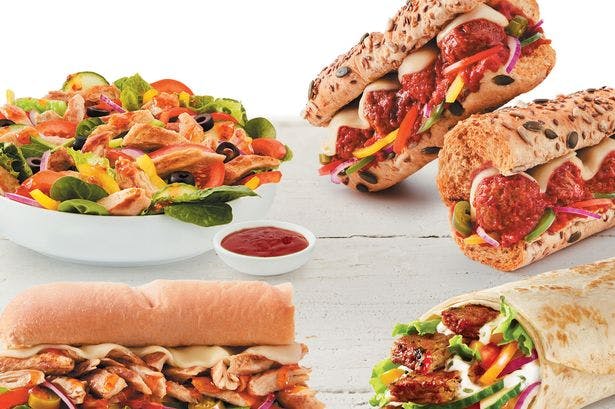 Image source: Subway
Subway
Vegan chicken sub? Sign us up. We loved the Meatless Meatball Marinara, and now, Subway is treating plant-lovers with another vegan version of an iconic sandwich. The vegan T.L.C. (Tastes Like Chicken) Sub is available with slices of Violife vegan cheese. And for afters, pick up a Vegan Double Chocolate Cookie (or five).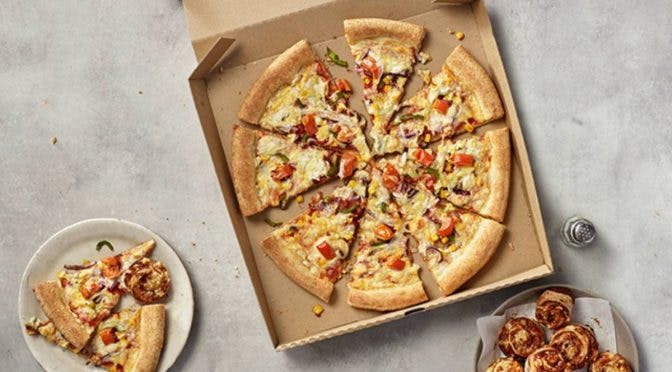 Image source: Papa John's
Papa John's
Two years ago, Papa John's became the first national delivery chain to offer vegan cheese pizzas, and their plant-based offering is growing. Now, the chain is offering Not-Chicken Vegan Bites – vegan chicken poppers with crispy southern fried flavour – and the Alice Tai Pizza, designed by the 2016 Paralympic gold medallist for Veganuary, featuring plant-based cheese, sausage, chestnut mushrooms, and veggies.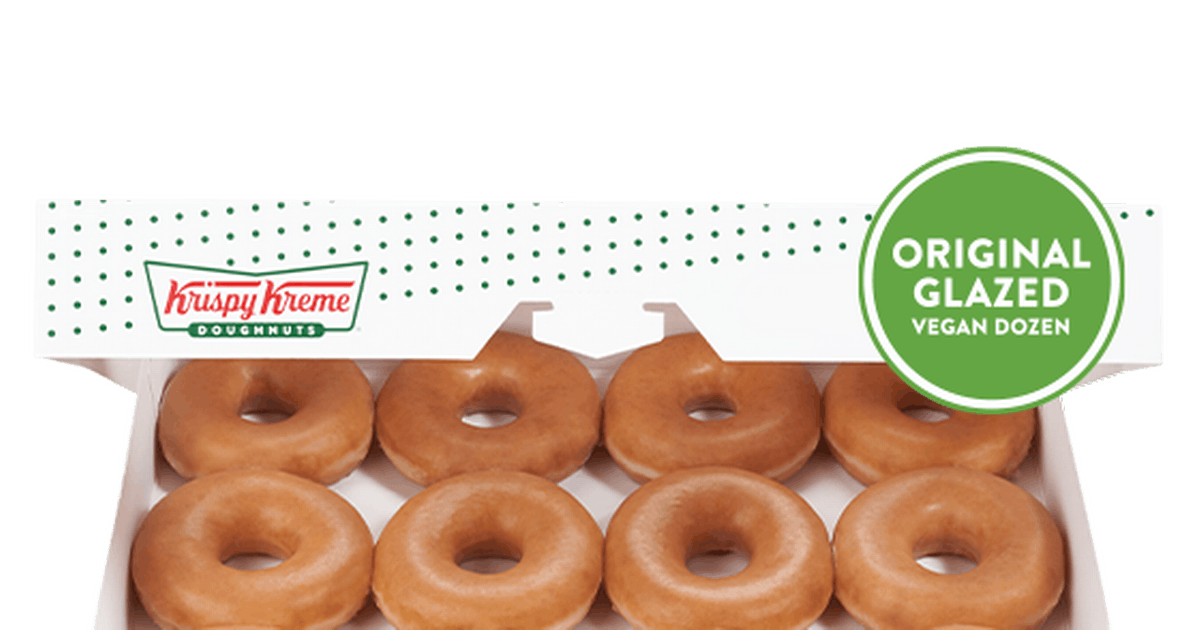 Image source: Krispy Kreme
Krispy Kreme
Doughnut lovers rejoice – Krispy Kreme is finally rolling out its first vegan doughnut – the Original Glazed Vegan, which tastes just like the iconic glazed doughnut. Grab a dozen to yourself, zero judgement here.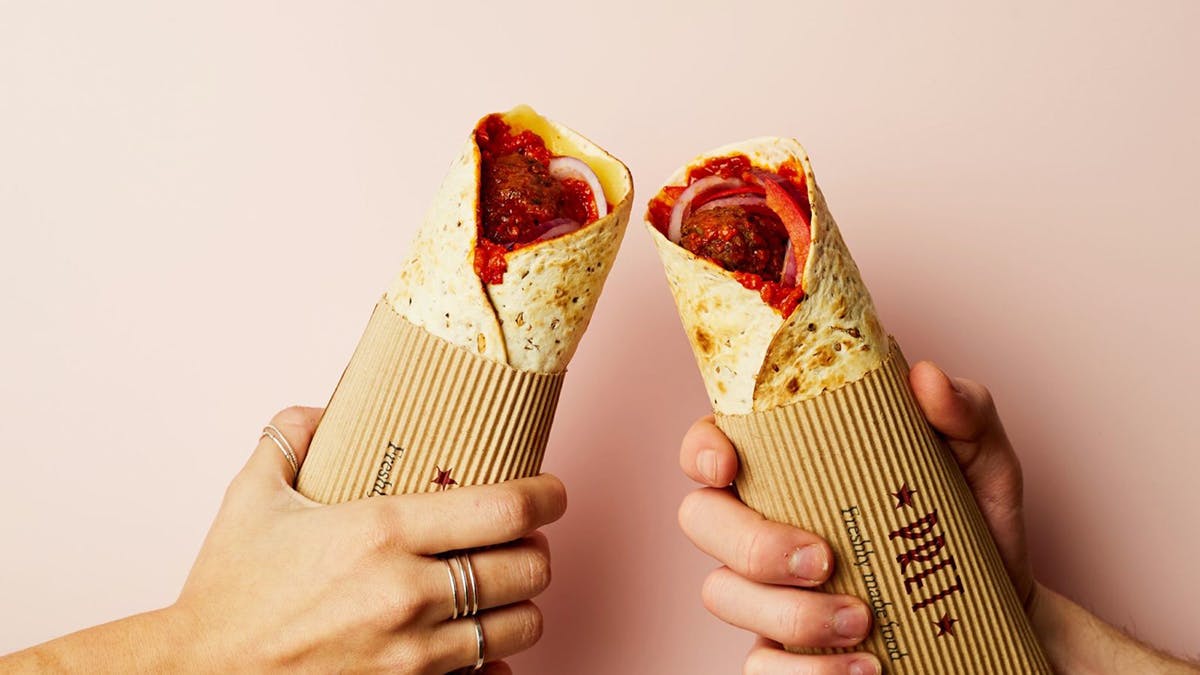 Image source: Pret A Manger
Pret A Manger
On the 5th January, Pret A Manger will launch a whopping nine vegan items in-store and for delivery. The star of the show is the new Meatless Meatball Hot Wrap. Made with Meatless Farm's vegan meat, the meatballs are coated with a layer of red tapenade and chipotle ketchup, seasoned with garlic and herbs, and topped with a sprinkling of crispy onions to pack them full of flavour. Old vegan favourites like the berry croissants (YUM) and the life-changing Dark Chocolate & Almond Butter Cookies will also be joined by a new Vegan Breakfast Baguette and a Vegan Hoisin Mushroom Wrap, too.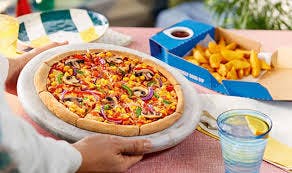 Image source: Domino's
Domino's
Papa John's aren't the only pizza heroes in town. Domino's new Chick-Ain't pizza is a little slice of heaven, delivering cheesy goodness, delicious plant-based strips, crunchy onions, and finely chopped peppers. And look out for the new Vegan Nuggets coated in crispy southern-fried breadcrumbs served with vegan garlic and herb dip; they are the perfect pizza companion.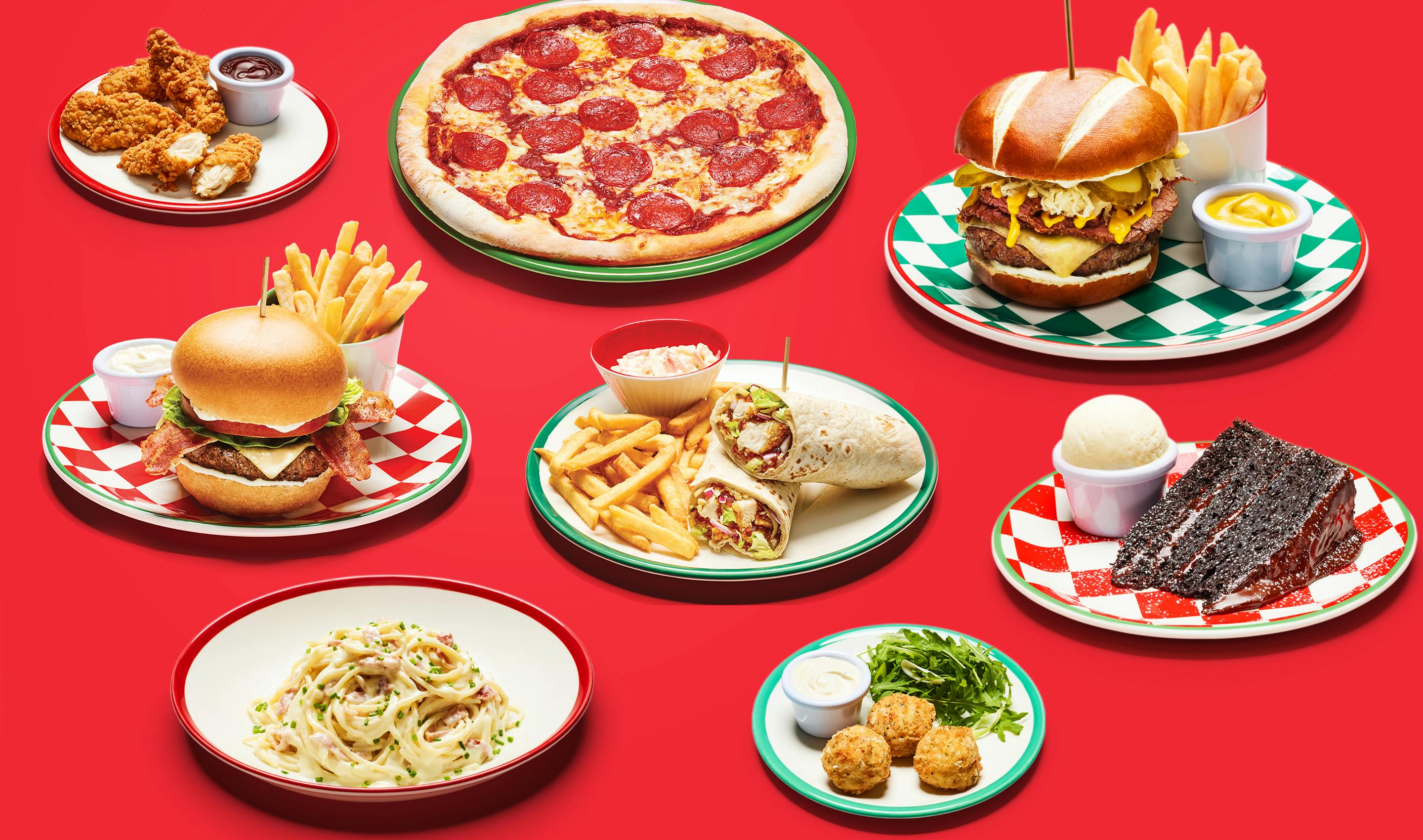 Image source: Frankie & Benny's
Frankie & Benny's
Delighting us with six new vegan dishes, this family favourite has something for everyone. With a vegan menu that boasts BBQ jackfruit bites, a 'pepperoni' pizza, a beet burger, a 'meatball' sandwich, red velvet hot cookie dough, and creamy Oreo cake, taking the family out to dinner has never been more tempting. 
Tried any of the above, or have we missed something special? Let us know in the comments.
---
By Laura Barns
Laura is our Copywriter, who is obsessed with the Hearty Roots Stew (and has been known to eat a double serve for lunch on more than one occasion). On her day off you'll find her walking her puppy Ralph, stopping off at bookshops and cocktail bars along the way. 
---
Let us take care of dinner
We help to make eating more plants easy and delicious. Fancy letting us take care of dinner? Check out our delicious meals here.