Lifestyle
We Tried Crosstown's New Vegan Blueberry and Lemon Cake Doughnut 
4min read
And it was delicious. By now you'll know we get more than slightly excited by new vegan launches (especially when the launch in question is of the vegan doughnuts delivery variety). Keep reading to see what we made of these – hint: we ate them all
Right off the bat, we had some questions – what exactly makes it a cake doughnut? Is it a doughnut that's shaped like a cake? Cake batter that's been fried in a doughnut ring? Something completely new with none of the above attributes? 
We're sure people were equally thrown about the cronut after its conception too.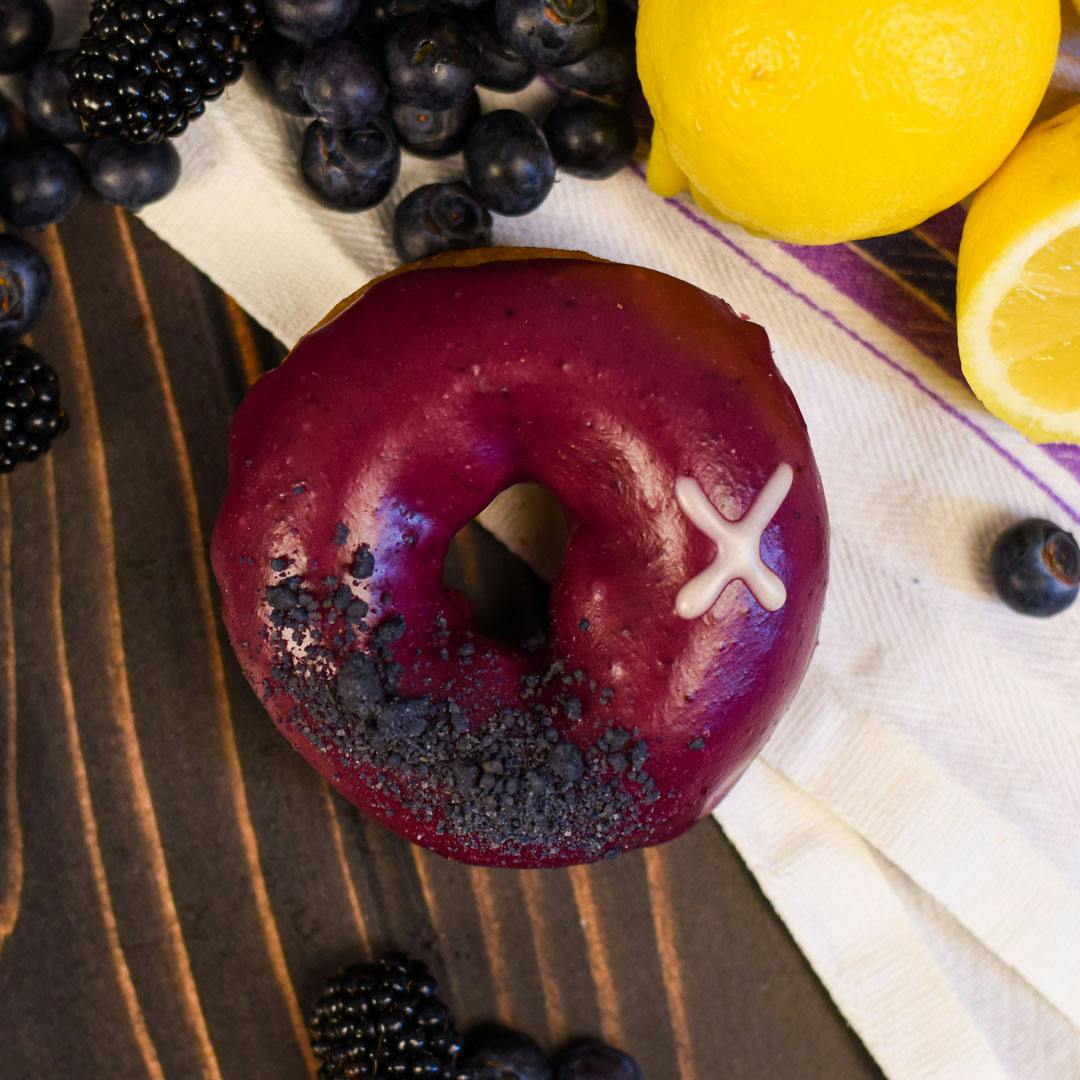 Photo credit: Crosstown
The cake doughnut in question 
The latest edition of Crosstown's fully vegan range is a blueberry and lemon number packed with a blackberry and lemon compote, coated in a vivid blueberry glaze and topped with blue vanilla crumble. 
'What makes the vanilla crumble blue' we hear you ask – still unsure, but we don't need to know if it tastes that good. 
Okay, it's a pretty attractive doughnut 
Let's just say we'd be chirpsing pretty hard to couple up with it if this were a Love Island of foods scenario.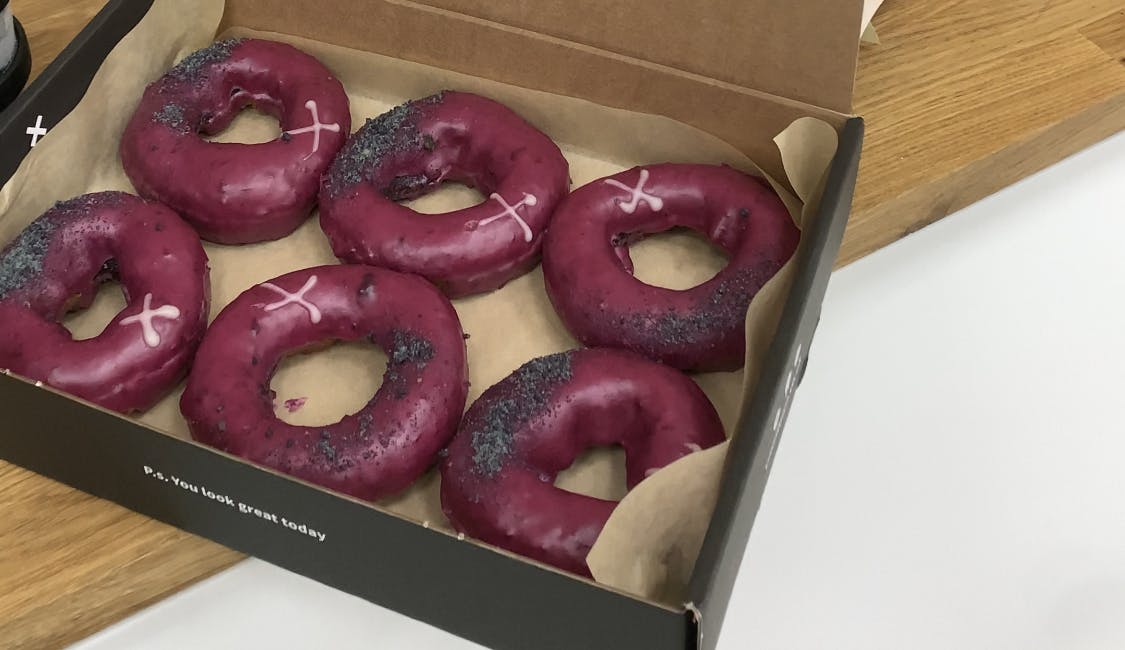 On the bakery shelves, this pal won't be fading into the background, and that's saying something. You'll know what we mean if you've ever visited any of Crosstown's in-person bakeries in London or Cambridge. They're all daringly coloured and decorated and it's impossible to pick half a dozen to take home.
How did it taste? 
It was a pretty weighty doughnut so it's safe to say that we were full after our tasting, but we wouldn't like it any other way. 
The blackberry and lemon compote stole the show and offered the balance between flavours and textures (where can we buy a jar of the stuff?).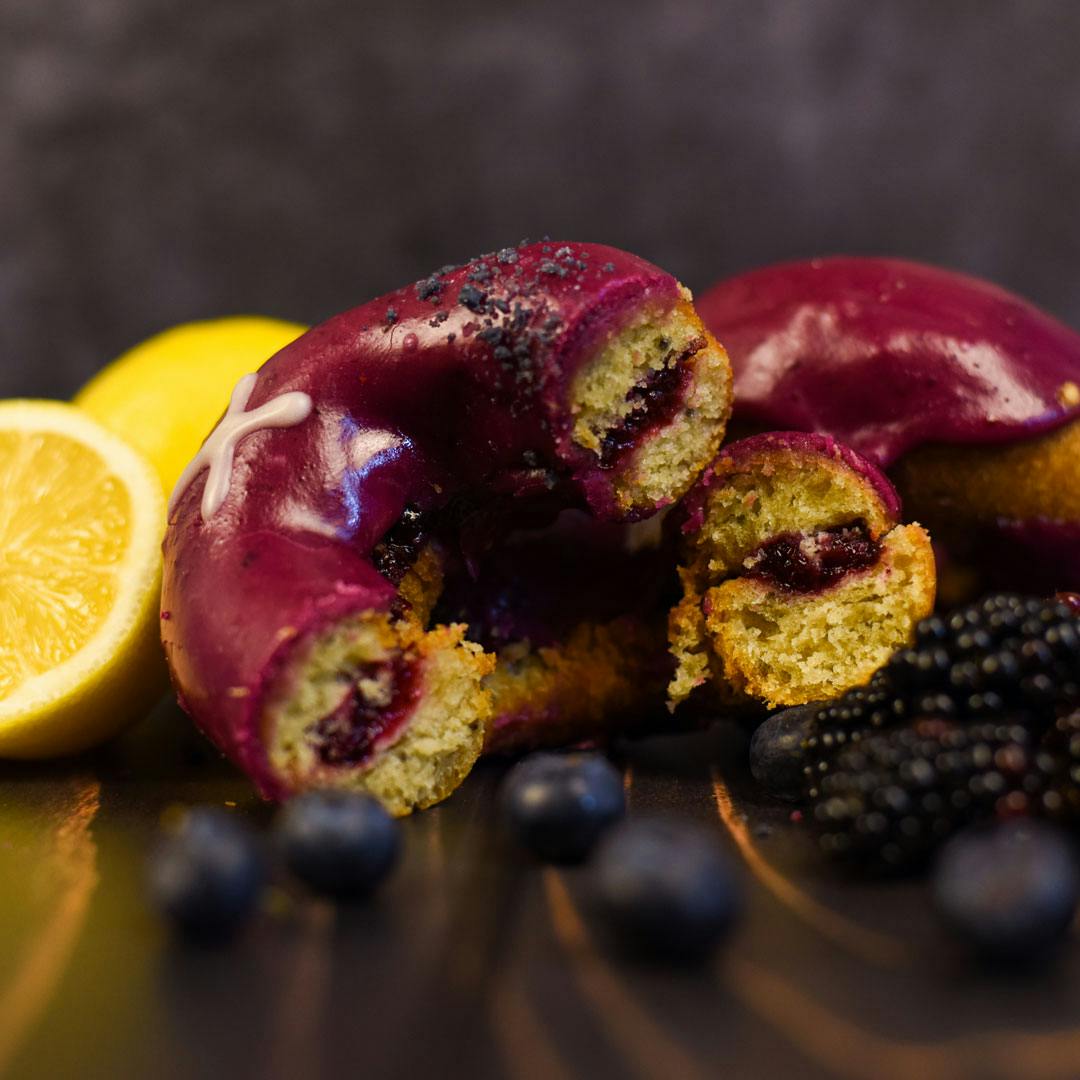 Photo credit: Crosstown
It's a given that there was stiff competition in our minds from Crosstown classics like PB&J and Cinnamon Scroll, but this new kid on the block held its own. And would we be buying this again? Absolutely. 
Answers to our initial burning questions
After a lot of very close inspection, it seemed to be a cake batter baked or fried (please let us know Crosstown) in a doughnut ring. Ann on-the-go pre=portion slice of cake disguised as a doughnut if you will.
Were we upset at the masquerade? Not in the slightest. 
Keen to try it? Check out delivery details here. 
---
By Fabian Jackson
Fabian is one of our lovely Content Marketing Assistants who loves writing almost as much as he loves coffee, old episodes of Escape to the Country (no judgement here), and cooking up a storm in his kitchen.
---
Let us take care of dinner
We help to make eating more plants easy and delicious. Fancy letting us take care of dinner? Check out our delicious meals here.