Lifestyle
We Tried Honestly Tasty's Cheese, And We Were (Honestly) Shocked
3min read
We tried Honestly Tasty's vegan cheese selection and — spoiler alert — were pleasantly surprised by the results. Read on for the full lowdown.
We'll be the first ones to say that vegan cheese is a minefield. It's one of the deal-breakers that people really struggle with when thinking about going vegan, so having an alternative that can hit cheese cravings is quite a tall order. Luckily, the heroes at Honestly Tasty have rolled out a range of tasty, super savoury cheeses that we tucked right into.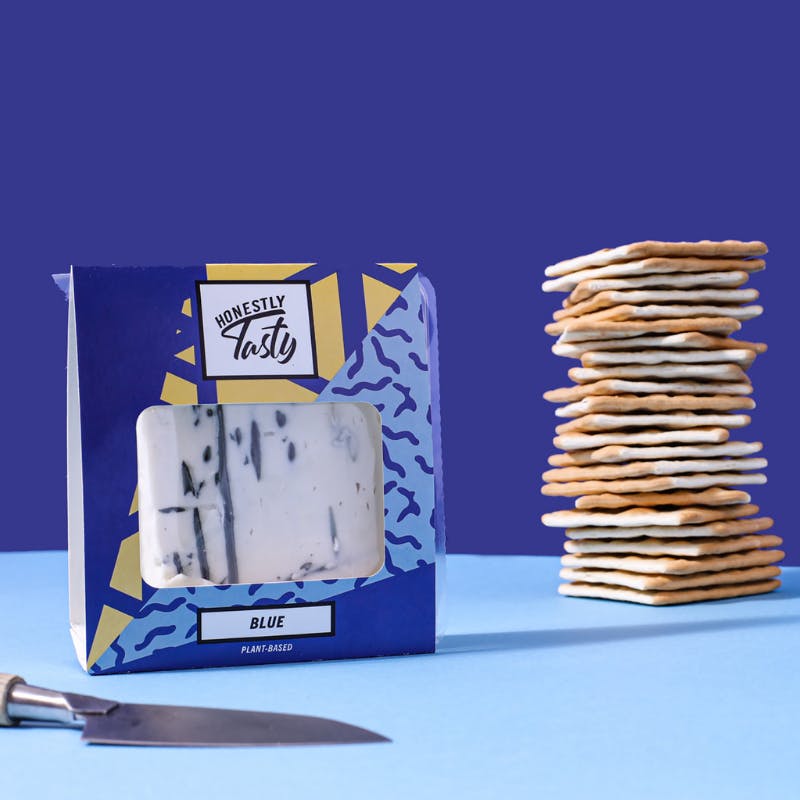 This was shocking. A true dark horse, because when people say they miss cheese after going vegan, the blue variety isn't typically the type they're referring to. However, if you're missing blue cheese, you need to get this in your shopping basket asap. It looks like the real deal, the texture is right, and most importantly, they have nailed the taste of it without using any dairy. In fact, if we were presented this on a cheese board, we wouldn't even think to question if it was vegan or not. This was the first one we tried, and it definitely set the tone for the rest of the cheeses we were trying. 
I can't say I'd ever had spreadable cheddar before trying this, but I looked forward to trying it all the same. My main takeaway from the first bite was that it was sharp. Very acidic, and I can imagine it would be more of the mature variety of cheddar. I think this one is a bit love-it-or-hate-it as a result, because cheddar is one of those cheeses that people are very protective of. But for some, this may fill the cheddar-shaped hole in your life.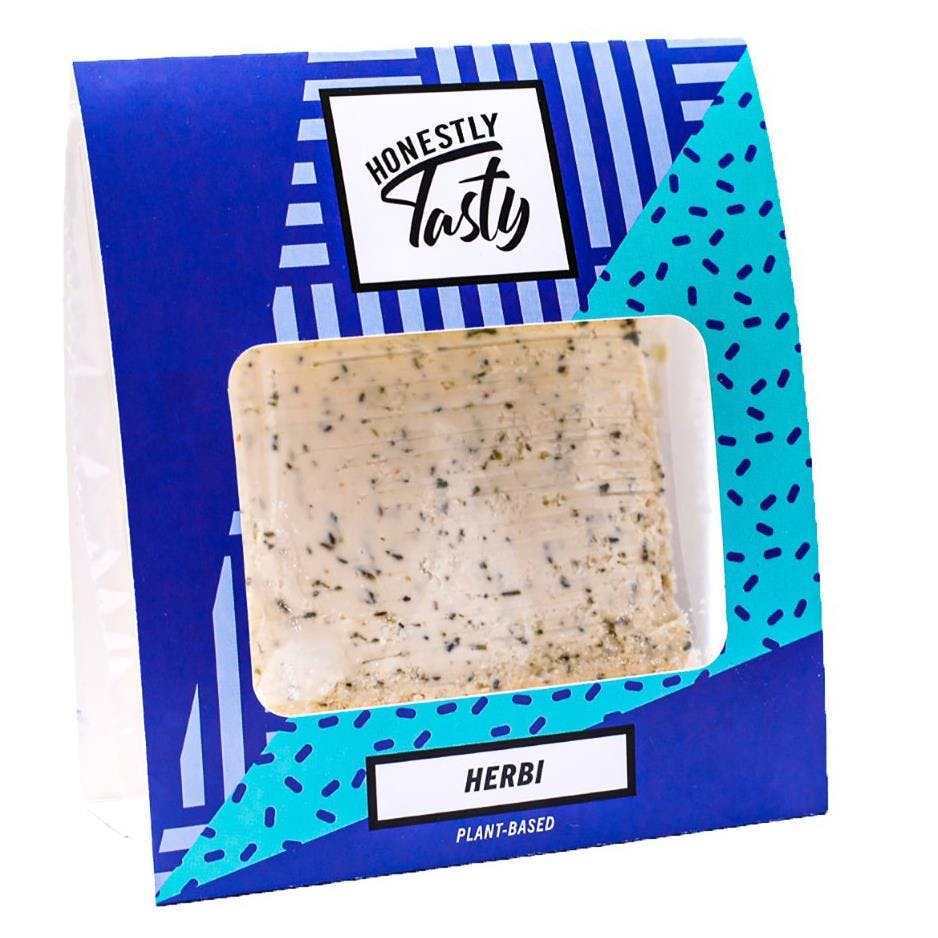 The vegan answer to Boursin-style soft cheeses, I was really looking forward to this one. The flavour was great, with a nice garlicy, herby hum as promised. The texture wasn't what I expected, as it isn't quite as smooth as the soft cheeses it seeks to replicate — but it was enjoyed all the same. 
Honestly Tasty's answer to brie. There was a lot of excitement around this one, and at first look, it did really look like the dairy version. The texture was pretty perfect — creamy, soft, and spreadable on a cracker like you'd expect. Flavour-wise: if you love the taste of truffle, this cheese is the one for you. The truffle adds the musky flavour that one expects from a brie, making it a great alternative.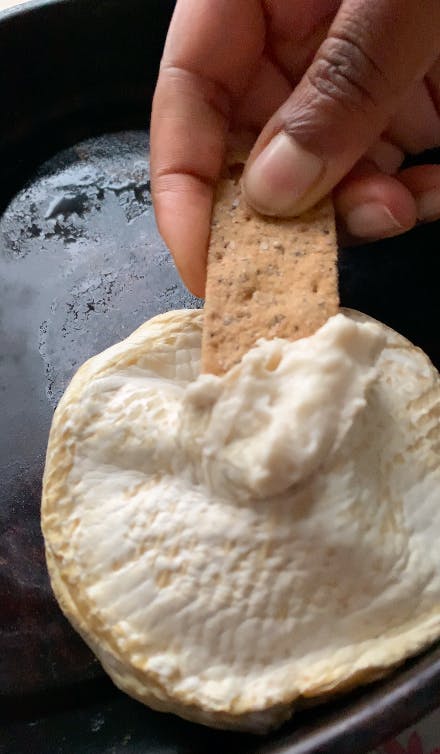 This was the one we'd heard a lot about, and it certainly had expectations to meet. It looked like camembert, thanks to the rind — and one would definitely have trouble picking the real from the sham in a lineup. We baked the shamembert, and the result was gooey, warm and very, very inviting. Like the bree, the texture was very convincing, especially when warmed up. The flavour was very similar to the bree in terms of its earthy truffle flavour, so once again, if that's your jam, you'll love this offering. 
Final thoughts
Overall, we were impressed with the quality of these vegan cheeses, and they are definitely just as worthy of a midnight nibble as the dairy versions of each. A cheeseboard featuring any one of these varieties would make for a delicious time, and a party I would certainly want to attend.
---
By Toni Olukiran
Toni is one of our lovely Content Marketing Assistants, and when she's not writing posts about everything from Jamaican cooking to vegan champagne, she's making a Spotify playlist (she was at 200, at her last count) or playing tennis in the park.
---
Let us take care of dinner
We help to make eating more plants easy and delicious. Fancy letting us take care of dinner? Check out our delicious meals here.