Lifestyle
What on Earth is Nutritional Yeast?
by Laura Barns
6min read
A few months ago we put together a guide of unusual vegan ingredients and where to find them. One of the most beloved components in the list (as far as most vegans are concerned) is nutritional yeast (or nooch, as it's affectionately known in the vegan community). But to those in the dark, it's fair to say it's considered pretty weird.
And hey, that's ok. Unusual usually equals wonderful, and nutritional yeast certainly is great. 
So, what the heck is nooch?
Nutritional yeast is an inactivated kind of yeast generally used to leaven bread, it resembles red pepper flakes, (but yellow) crossed with powdered Parmesan cheese, with which it shares similar qualities, despite being 100% vegan. 
What does nutritional yeast taste like?
The words "nutty" and "cheesy" appear in nearly every description of nutritional yeast, and after one helping, you'll see why. It adds umami, the savoury background flavour – often referred to as the fifth taste – and in a similar way to salt, it enhances the overall savouriness of a dish.
Is nutritional yeast good for you?
Nutritional yeast is a good source of protein, B vitamins and trace minerals. Fortified nutritional yeast contains more B vitamins than unfortified variations, as additional amounts are added through manufacturing. Nonetheless, unfortified varieties still contain a reasonable amount of B vitamins, which develop naturally as the yeast grows.
How to use nutritional yeast
Vegetarian, vegan, or not, dried nutritional yeast is a handy seasoning to keep in your cupboard next to the salt and pepper. Shake a helping on toast or a bagel, use it to add flavour to popcorn, add it to soups before serving, or even replace the Parmesan sprinkle on a plate of pasta. Veganised recipes often use nutritional yeast to add thickness and creaminess to sauces, or to mimic traditionally cheesy dishes such as mac and cheese, gratin potatoes, or pasta casseroles.
Where can you buy nutritional yeast?
Look for nutritional yeast in the bulk foods or supplement section of high street health stores, and even in some larger supermarkets. You might find it in a dedicated health-food section, with the packaged spices and seasonings, or on the baking aisle, so it's worth having a good look around. 
Our favourite recipes with nutritional yeast
We're big fans of nooch, and use it in a number of our dishes to create an extra cheesy and overall delicious flavour (as well as adding nutritional value, of course).  Check out our menu to discover your new favourite nooch-laden dish. 
We also love cooking with it. Here's just a handful of the recipes on our blog which include nutritional yeast: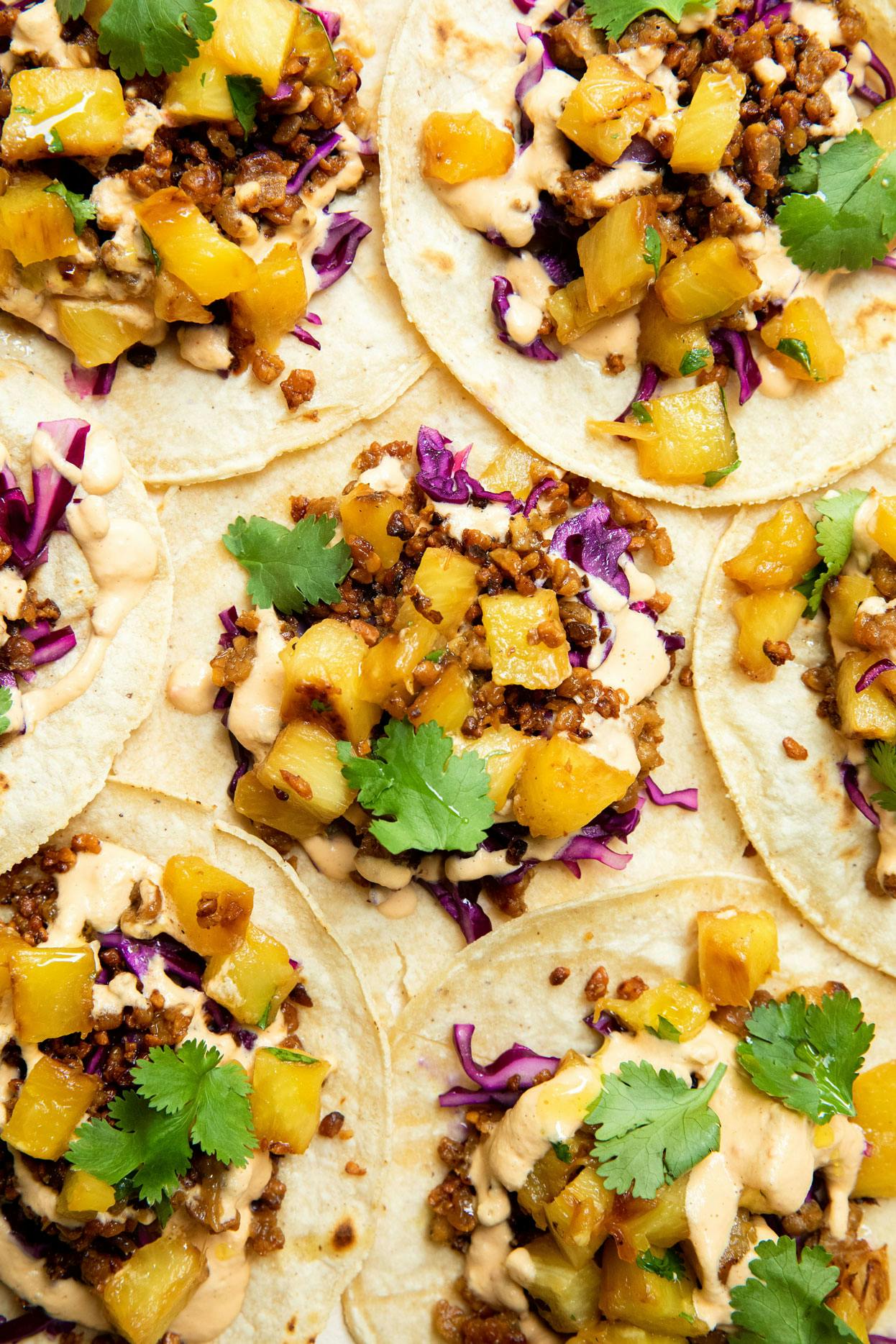 These vegan tacos are filled with crispy delicious tempeh, fresh and smokey pineapple salsa and lime-dressed cabbage all wrapped up in a toasted corn tortilla. I can't stop eating them, and I don't think you'll be able to either.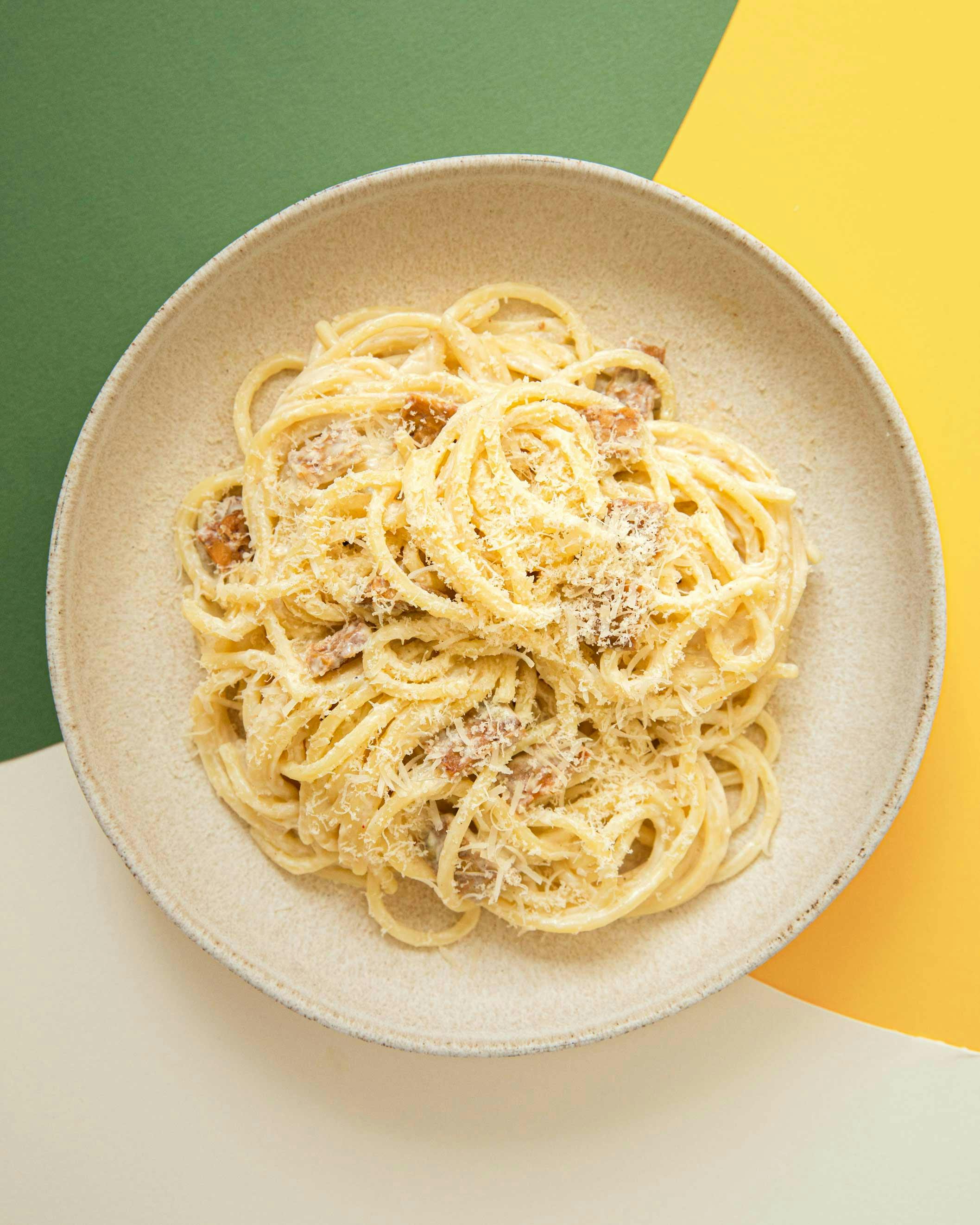 Vegan carbonara is here and as close as to the glossy, creamy, salty original as possible. Made without nuts, mushrooms or plant-based cream, this vegan carbonara relies on silken tofu for its egg-y qualities and tempeh for its abilities to absorb flavour and crisp up.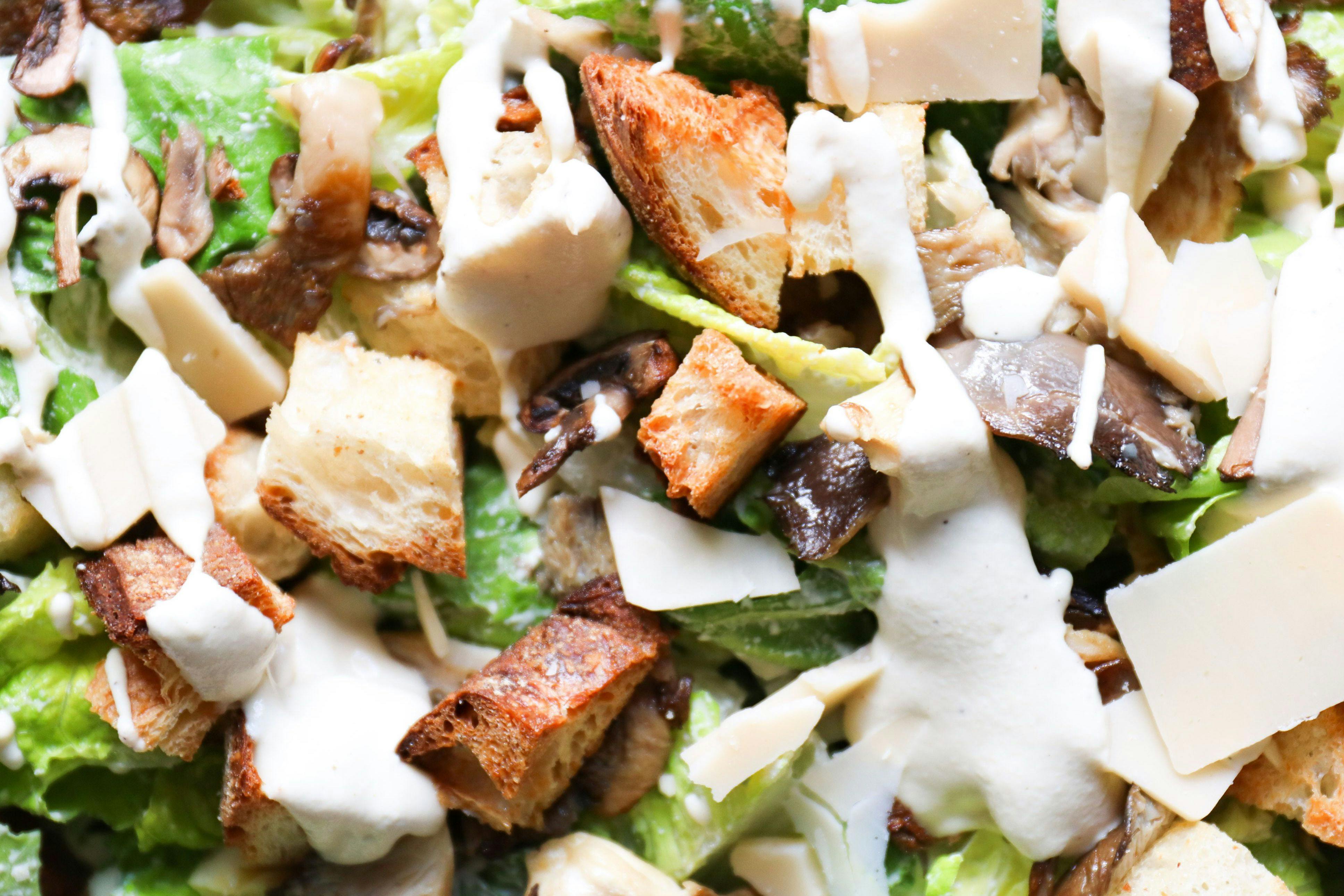 How does one even go about making something like Caesar Salad vegan? If that's what you were wondering, we've been there. The answer is a lot of dedication to the cause. We swapped the anchovies and egg yolks for cashews, mustard and miso and fell in love with the result. We paired the creamy dressing with crunchy romaine lettuce, crisp oyster mushroom chick'n, and croutons. You'll be making this one on repeat.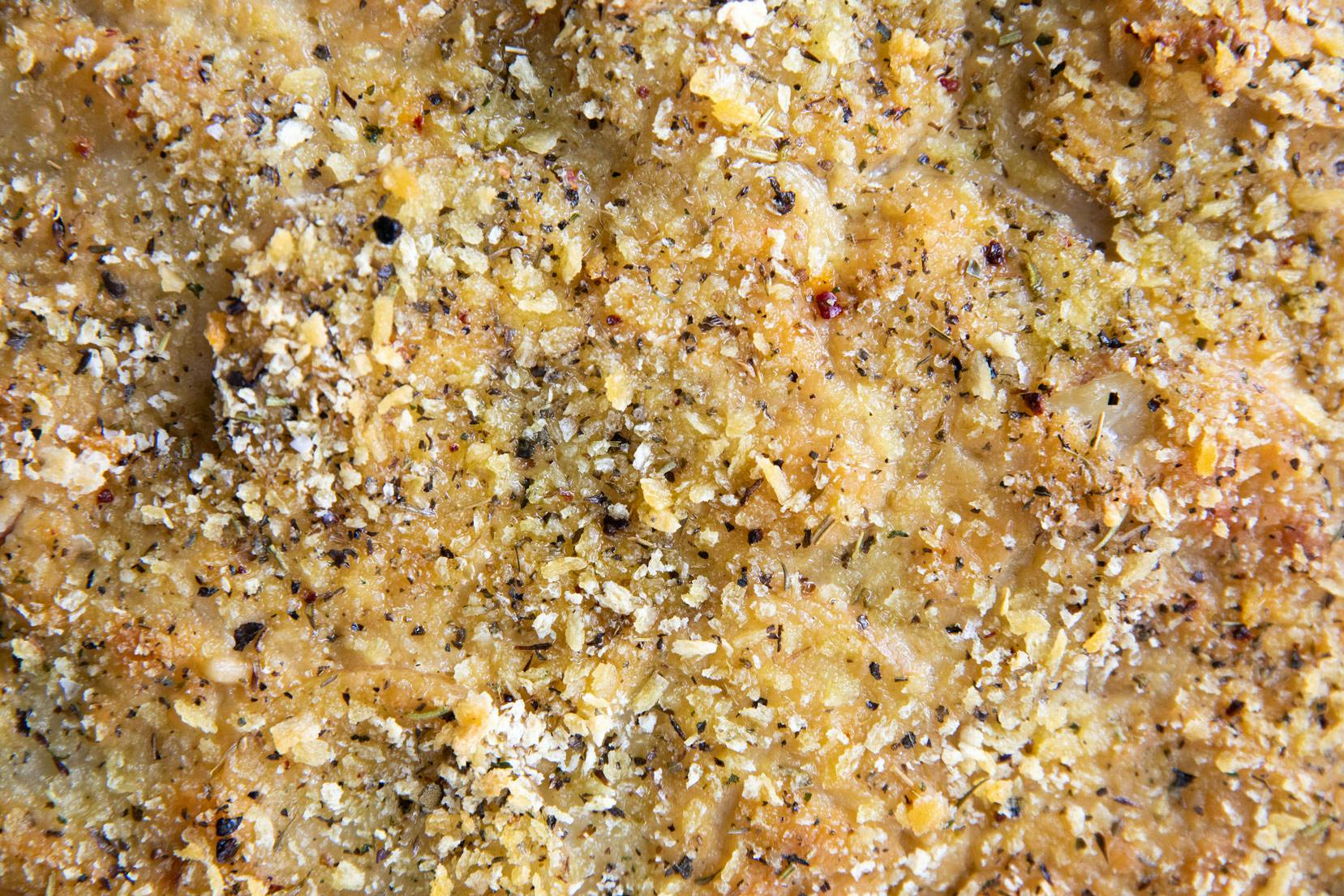 Make our super creamy, super crispy, pantry-friendly, vegan potato gratin. WARNING: it's so good you'll want to eat it with every meal. And by all means, go ahead. 
---
By Laura Barns
Laura is our Copywriter, who is obsessed with the Hearty Roots Stew (and has been known to eat a double serve for lunch on more than one occasion). On her day off you'll find her walking her puppy Ralph, stopping off at bookshops and cocktail bars along the way. 
---
Let us take care of dinner
We help to make eating more plants easy and delicious. Fancy letting us take care of dinner? Check out our delicious meals here.
Shop now