Lifestyle
Seitan: What Is It, And Is It Healthy?
by Laura Barns
4min read
Vegan meats are on the rise in popularity, and those who gave up meat (or are trying to) but didn't want to give up the flavour – myself included – are here for it. 
You've probably come across things like tofu and tempeh if you're looking to reduce your meat intake, or simply want to explore nature's kitchen further. But the new kid on the plant-based meat block is seitan, and is used everywhere from restaurants to your favourite vegan recipes. 
If you still think seitan is the devil incarnate, take a seat.
What is seitan?
Seitan (pronounced 'say-tan') is a vegan meat alternative made from hydrated gluten, which is the main protein found in wheat. It's sometimes also called wheat gluten, wheat meat, wheat protein or just pure gluten.
Seitan is made by kneading wheat flour with water to develop sticky strips of gluten protein. The dough is then rinsed to wash away the starch. What you're left with is pure gluten protein that can be seasoned, cooked and used in vegan or vegetarian dishes as a tasty substitute for meat.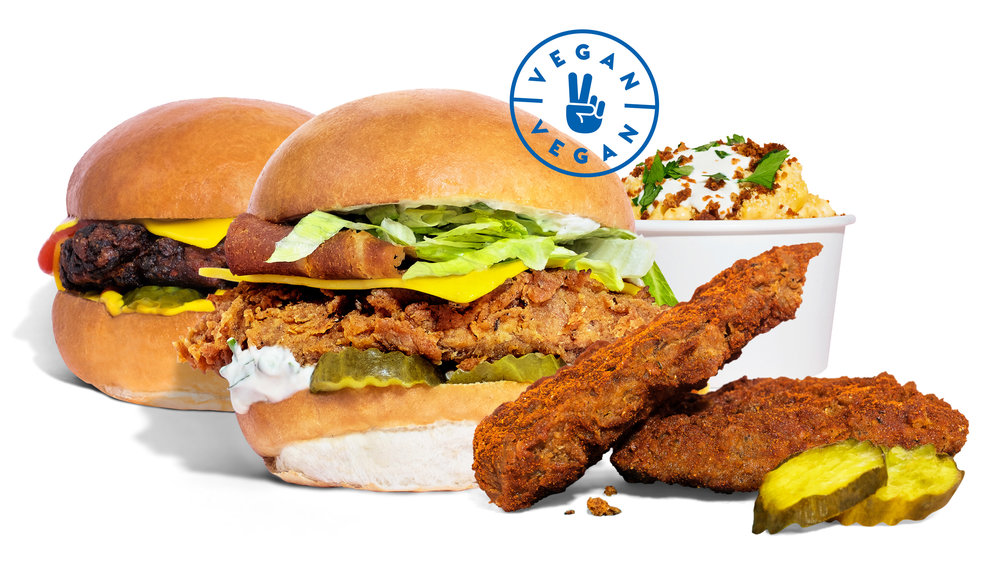 Image source: Temple of Seitan
Is seitan healthy?
So, seitan isn't the healthiest meat alternative out there, but if you're looking for something meatier than a cauliflower steak then you've found it.
Whilst it's true that it consists almost entirely of wheat gluten, it is still a nutritious food that is high in protein and minerals, whilst being low in carbs and fat.
Seitan is also low in carbs as all of the starch usually found in wheat flour is washed away in the process of making it. One serving contains just four grams of carbs.
Since wheat grains are almost fat-free, seitan also contains very little fat. In fact, one serving contains just 0.5 grams of fat.
Where to buy seitan
There are lots of seitan brands taking the UK supermarkets (and beyond) by storm. 
Love Seitan has some amazing products which can be bought from their online shop or from The Vegan Kind – our favourite has to be the Facon Bacon. Slice up their deli-style seitan logs onto your vegan pizza for ultimate drool-factor.
You may have also spotted Tofurkey products in your local supermarket, especially the meat-alternative slices which are perfect for vegan sandwiches. Though our favourite product is the Barbecue Plant-Based Chick'n which tastes good with… well, anything.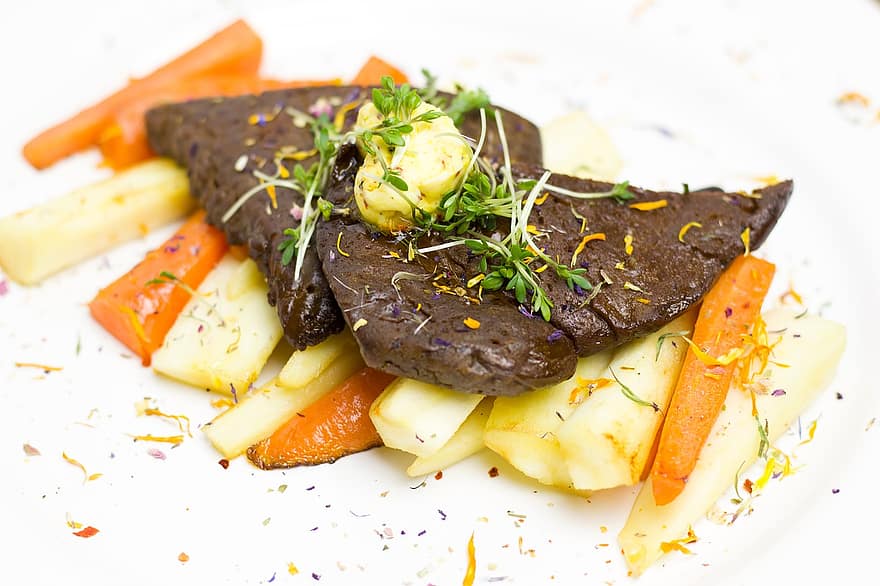 How to use seitan 
Use seitan in any recipe that you'd like to replace meat, from fried chicken burgers to sub sandwiches, summer BBQs to salads. The plant-based possibilities are endless (and tasty). 

Got a tasty recipe to share that uses seitan? We're all ears.
---
By Laura Barns
Laura is our Copywriter, who is obsessed with the Hearty Roots Stew (and has been known to eat a double serve for lunch on more than one occasion). On her day off you'll find her walking her puppy Ralph, stopping off at bookshops and cocktail bars along the way. 
---
Let us take care of dinner
We help to make eating more plants easy and delicious. Fancy letting us take care of dinner? Check out our delicious meals here.
Shop now