Lifestyle
What Is Sustainable Cotton?
5min read
With well over a third of our textiles made from cotton, how can we make this popular choice as sustainable as possible?
How does cotton farming affect the environment?
Worldwide cotton is the most profitable crop that isn't food. If you think about all the fabrics you buy and use, a lot of them are likely to have a cotton base. This is because around today just under 40% of our textiles are made from cotton world-wide. Although cotton is biodegradable unlike synthetic fabrics containing plastic, it's the early stages of its existence that have the biggest environmental impact.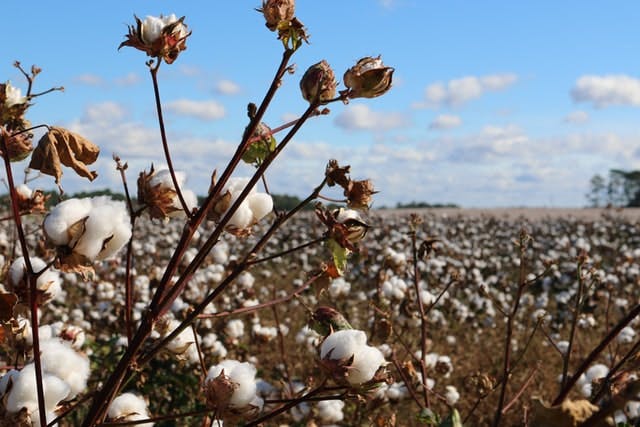 Cotton is a plant that relies on large volumes of water to grow, with a single pair of jeans taking up to 20,000 gallons of water to grow. When the number of pesticides and nasty chemicals used to help produce large yields of cotton are added into the mix, we're not left with the most environmentally friendly material for us, the animal kingdom or the planet.
What is sustainable cotton?
Sustainable cotton is described by Cotton Up as a production system that 'meets the needs of the present without compromising the ability of future generations to meet their own needs'. This essentially means that we need to readdress the large volumes of cotton that we overproduce now so it can continue to be a viable option in the future.  
Missions that the sustainable cotton movement are striving to achieve include: 
Traceability and transparency of items from farm to store 
Supporting farmer training programmes addressing sustainability and climate  action
Partnerships across governments, private industry and the general public to improve shared goals of sustainability across the global textile industry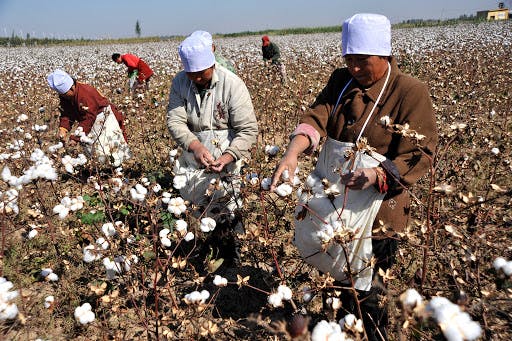 Photo credit: Cotton Connect
Where can I buy sustainable cotton?
Have a read of this post on sustainable clothing brands for where to find some of the coolest and most eco-friendly clothes out there – our favourites include the chic sportswear range from TALA and basically everything from ultra-cool Seventy and Mochi.
---
By Fabian Jackson
Fabian is one of our lovely Content Marketing Assistants who loves writing almost as much as he loves coffee, old episodes of Escape to the Country (no judgement here), and cooking up a storm in his kitchen.
---
Let us take care of dinner
We help to make eating more plants easy and delicious. Fancy letting us take care of dinner? Check out our delicious meals here.