Lifestyle
Why You Should Get More Irish Moss In Your Life
5min read
Heard Irish moss mentioned lots recently and want to get to the bottom of what it really is? Keep reading to learn about this algae superfood and how you can incorporate it into all aspects of your life.
What is Irish moss?
Irish moss is a species of red algae, also known as sea moss, carrageen moss or Chondrus Crispus that grows along the rocky coastlines of North America, the Caribbean and Europe. When fresh, its colours vary from a greenish-yellow through various shades of red and dark purples growing darker the deeper in water it's found.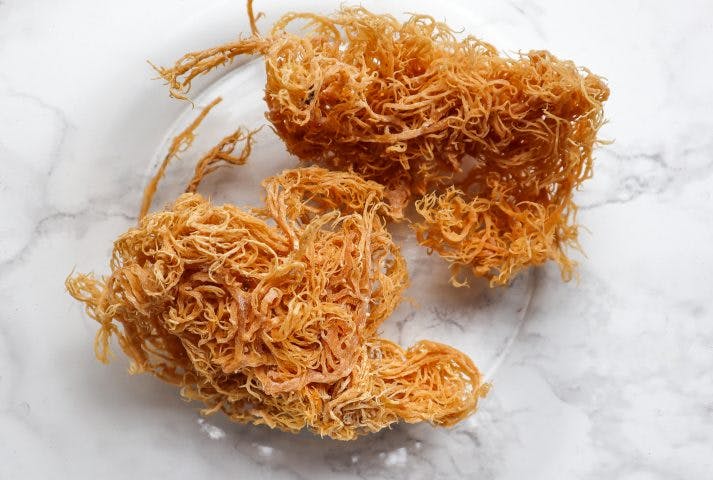 Photo credits: Good Food Baddie
Uses of Irish moss
The algae contains a plant-compound called carrageenan which is used industrially as a stabiliser or thickening agent in acting as a vegan substitute for gelatin and even as a fining agent in the manufacturing of beer.
At home, it's used in a rather different way though. It's traditionally made into a gel that can be incorporated into everything from face masks to smoothies! One of it's best-known forms has to be Jamaican Irish Moss drink (also known as love potion as it's thought to be an aphrodisiac), famed for its health benefits and made from plant-milk, nutmeg, cinnamon, dates and vanilla.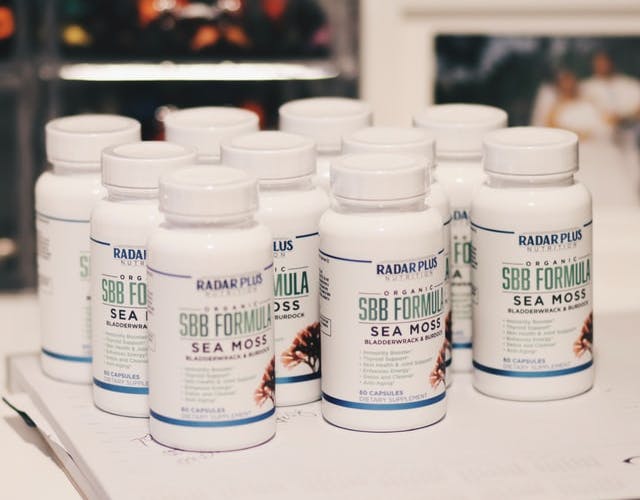 The gel has recently been popularised by Alfredo Bowman, better known as Dr Sebi, a Honduran herbalist over the past few decades. 
What's in Irish moss?
If there was ever cause for superfood status, sea moss would definitely qualify for the status. According to Good Food Baddie, 'it contains 92 of the 102 minerals that our bodies need like zinc, iodine, iron, and more' along with amino acids, vitamins C and A, omega-3 fatty acids and antioxidants.
Irish moss benefits
Because of its naturally thick and sticky properties, it's great at soothing and calming mucus membranes, essentially regulating the amount of mucus in our bodies. This means that it's great for respiratory health.
It's high in iodine, an important mineral for your thyroid which produces hormones that help regulate your metabolism, nerves and bone growth. Because of its rich vitamin and mineral content, your skin loves it and it's a natural prebiotic so it can even help your digestive health too.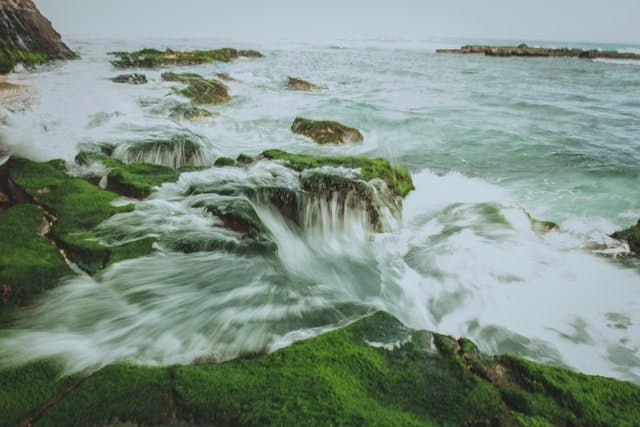 It's also believed that its plant-based omega-3 fatty acids can help promote better general heart health too, potentially lowering the risks of heart disease. 
Let us know what you think in the comments section below.
---
By Fabian Jackson
Fabian is one of our lovely Content Marketing Assistants who loves writing almost as much as he loves coffee, old episodes of Escape to the Country (no judgement here), and cooking up a storm in his kitchen.
---
Let us take care of dinner
We help to make eating more plants easy and delicious. Fancy letting us take care of dinner? Check out our delicious meals here.