Can you really go wrong with anything chocolate orange flavoured? We really don't think so. We decided to take the already magical combination a step further and make these chewy chocolatey puffed rice bars. They don't require any oven time, they come together with 7 main ingredients and are even healthy(ish). Let's go make some kitchen magic.
Recipe inspired by: tending the table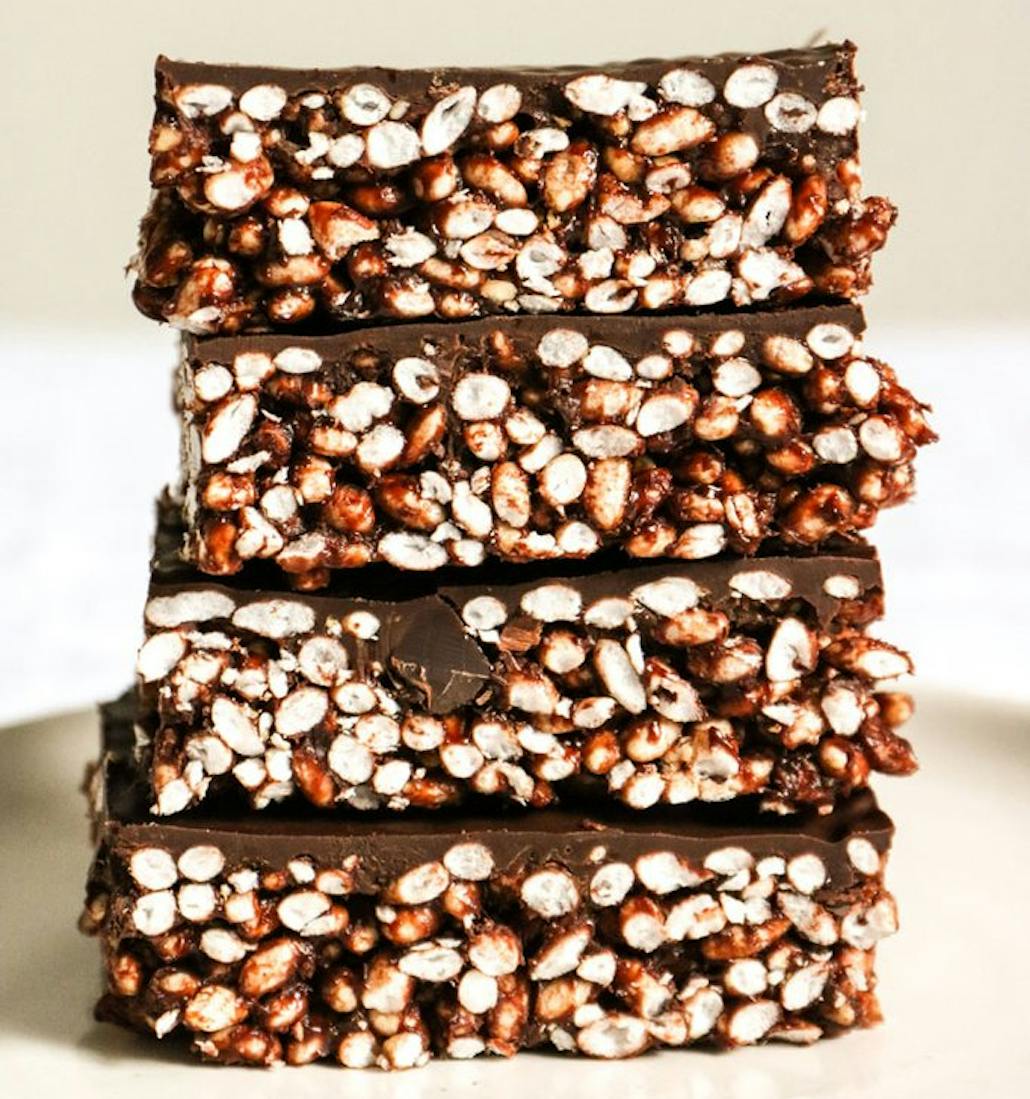 step 1
In a small saucepan, combine almond butter, sweetener, coconut oil, and orange juice and mix over medium heat. Whisk until the mixture is creamy and smooth. Add in the orange zest, cacao and salt and whisk again. Remove from heat.