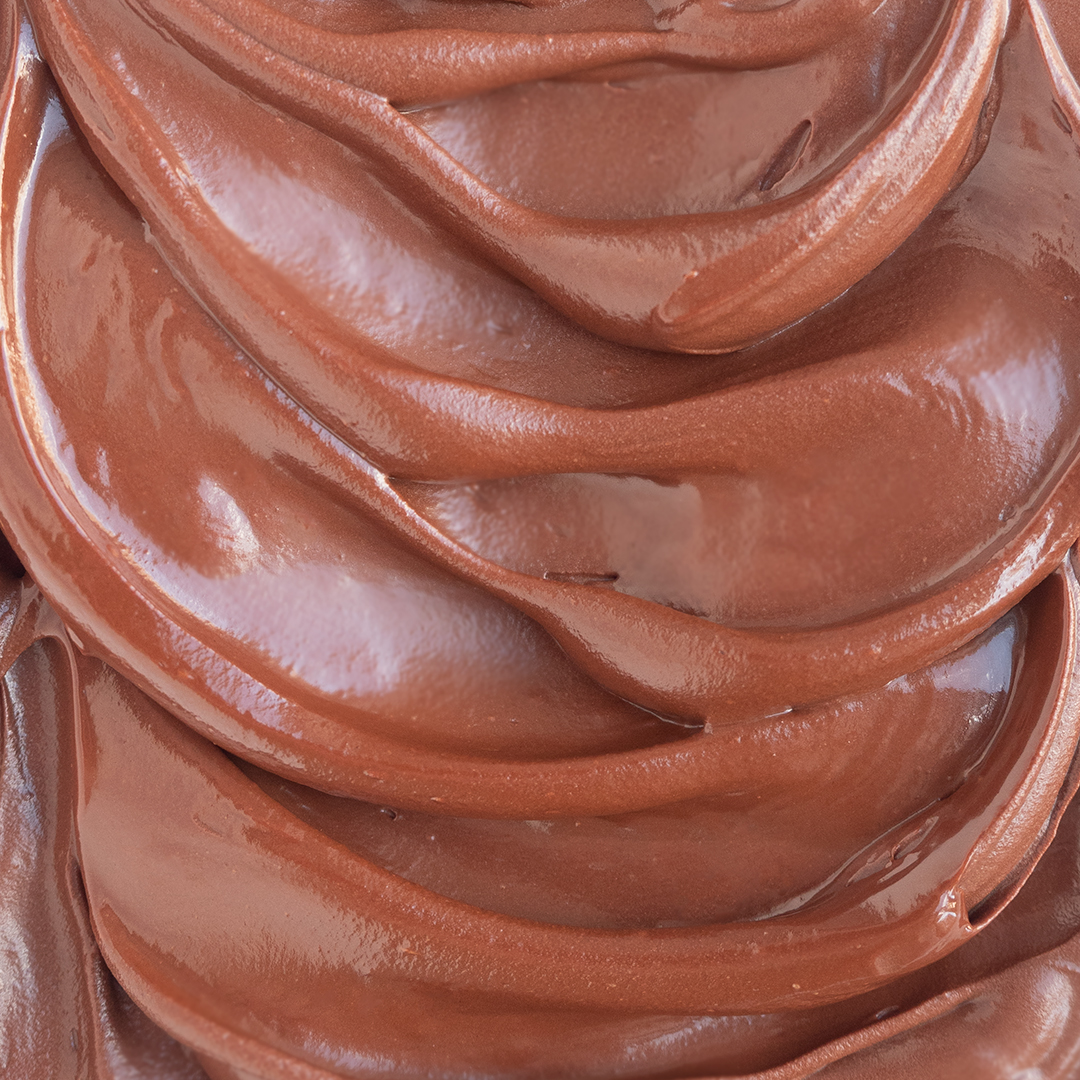 Hi, I'm Flo, a trained pastry chef and lover of all things baked. If you're new to vegan baking, or just looking to find easy and delicious bakes, you've come to the right place. I'll be taking you through a baking course, from building blocks to basics, and beyond. This week a "can-I-lick-the-bowl" favourite: Chocolate Ganache.
There's not a huge amount separating the method, ingredients or final flavour from a typical dairy version when it comes to ganache. Most dairy and non-dairy ganache recipes rely on chocolates with high cocoa percentages, as it helps to stabilise the mixture against splitting. Splitting is the term for when fat solids separate from the rest of the mixture to create a grainy, oily texture. This recipe is rich, creamy and you won't be able to taste the difference, that's a promise.
For all the tips you need to stop your vegan ganache from splitting, look no further…
Substitutes for dairy cream in vegan ganache
The best thing about converting a dairy ganache into a vegan recipe is that you only need one swap: the single cream. There's actually quite a lot of options. I have tested this recipe with coconut milk, oat cream and soy milk and they were all delicious! If I had to choose I think the coconut milk would be my favourite for its round, delicate flavour that balances beautifully with the bitterness of the dark chocolate. If you try it successfully with any other dairy cream substitute, I would love to know in the comments.
How to stop vegan ganache from splitting
This is the most common question I am asked about ganache, vegan or otherwise. There are two main steps you can take to avoid splitting your ganache. Firstly: use a high quality chocolate, with minimum 70% cocoa solids (most vegan dark chocolates are in this range anyway). The lower the cocoa solids, the higher the fat content. This makes the chocolate difficult to work with and prone to splitting.
The second tip is to make sure you don't boil your plant milk! Again, you run the risk of splitting the ganache if the milk is too hot. You will know your milk is the right temperature when you see small bubbles around the edge of your pan, and see a little steam dancing on the surface. As Mary Berry always says, "chocolate will melt in a child's pocket"; it's delicate and melts very easily so be gentle with it.
Using ganache to decorate cakes
There are a few things you might have in mind for your decorating, and some easy tips to help you get there.
For drip cakes
Allow the ganache to cool to slightly above room temperature, and use a squeezy bottle to pipe around the sides of your iced cake. If you're in need of a great buttercream to go on the base, you're in luck; here's the recipe for the best vegan buttercream in the biz (if I do say so myself...which I do). This works best on cold cakes, so this is the only time I will allow you to pop your cake in the fridge for 30 minutes before you drip.
For frosting
Allow the ganache to cool completely and beat with an electric hand whisk until pale and doubled in volume. I would advise you to still use a buttercream crumb layer before covering with the ganache. A crumb layer is the first frosting you put onto a naked cake; it sits under the main one and acts as a shield for all the crumbs so you don't see them on the outside of your finished cake. Whipping ganache like this makes a delicious light and moussy topping for any layer cake, cupcake or traybake.
To ice immediately
You can add in half the liquid to chocolate if you want to make a ganache that you can use right away to ice cakes with. Sandwich two cake layers together with a filling of your choice and pour your ganache on top in a dreamy dark chocolate puddle. I love to top this with anything from sprinkles to shredded chocolate to fresh raspberries depending on the occasion.
Vegan Ganache: 
100g dark chocolate, minimum 70% cocoa solids
100g oat cream, coconut milk or soy milk
1 tbsp maple syrup (optional)