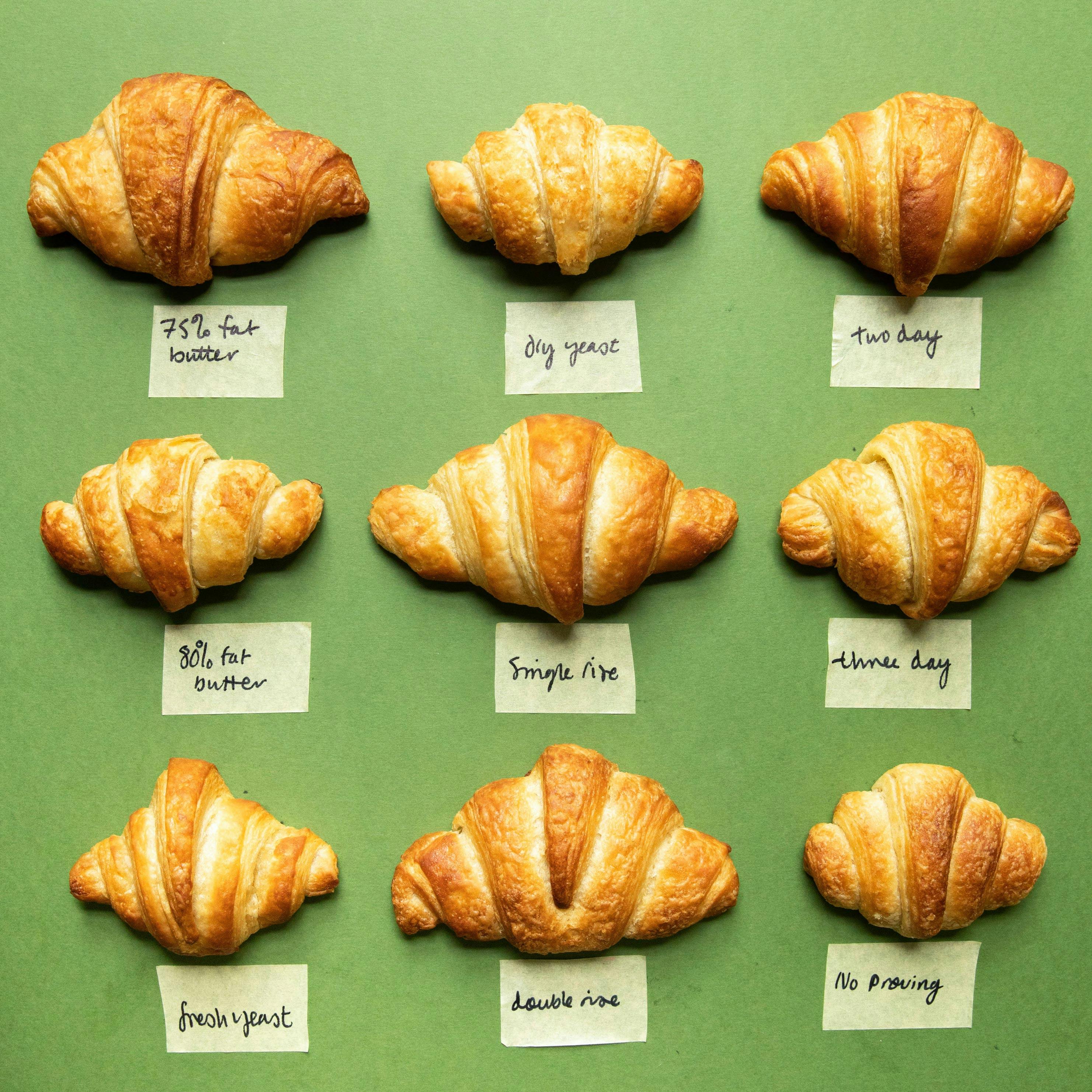 Val and I are on a mission to perfect the world of vegan cooking and baking, one challenge at a time. While the food world becomes increasingly plant-based, there are still some things that you have told us are not quite so tasty as their dairy or meat equivalents...yet. Enter the Veganise it Challenge Series, where Val and I go head to head to veganise your requests.
First up was perfecting the ultimate vegan croissant recipe. The challenge was to create a buttery, flakey, chewy croissant that pulled apart well enough to fool the even the most French of boulangers. We both headed straight for Naturli vegan block, a game changer in the world of vegan butter, and it turns out, vegan croissant recipes.
Val tried 12 different batches, varying the rise time and duration, the yeast type and butter content to refine the recipe. On judgement day the recipe below was the winner.
If you want to watch how we got on and see us baking in action, then head to the allplants YouTube channel. If you're just here for the recipe and a couple of tips to make your vegan croissants rise, look no further. Don't forget to let us know how you got on in the comments, and what challenge you'd like us to take on next.
A couple of tips before we start...
Does croissant dough need to rise overnight?
Yes, I would recommend that you rise your croissant dough overnight, not due to thefact that it's vegan but to develop a lovely, rich, yeasty flavour that is unique to croissants. Try to make sure your fridge doesn't have anything really strong smelling in there at the same time because it will affect the flavour of your croissants! 
Lamination on vegan croissants
You are trying to always keep the butter as cold as possible. The way you are making it flaky and layered is by having layers of butter in between layers of dough (at the microscopic level). If the butter gets warm and starts leaking out of the dough, you won't get those lovely, flaky layers at all! Naturli really helps this process because it is solid and holds well like dairy butter.
250g strong white flour
½ tsp salt
25g caster sugar
1 x 7g sachet fast action dried yeast
150ml warm water
150g plant based butter (I recommend Naturli Vegan Block)