Recipes
Spring Greens Tart
6min read
Our dream tart? Crisp pastry, a creamy filling and fresh, tender veg. In other words, this. It's filled with this seasons' best greens, packing each slice with flavour and vibrancy. It's also adaptable to endless spin-offs based on what you have on hand. Tomatoes, spring onions, leeks - go wild.
Ingredients
150g courgette, sliced 
400g asparagus, chopped into 4cm chunks 
100g peas (we used frozen)
120g broad beans (we used frozen)
15g fresh mint, finely chopped 
1 sheet puff pastry, thawed but cold 
1 tbsp plant based milk
60g cashews, soaked in boiling water for at least 30 mins 
2 tsp dijon mustard
1 lemon, juiced and zested 
1 tsp salt, seperated
3 tbsp olive oil, separated 
50g panko breadcrumbs
Method
STEP 1
Preheat your oven to 190˚C.
STEP 2
Start by prepping the vegetables: heat 1 tbsp olive oil in a sautéing pan over medium heat and add the sliced courgette. Add a pinch of salt and sauté for 7-8 minutes, until starting to brown. Add the asparagus and sauté for another 2 minutes, then remove the pan from heat. 
STEP 3
Place the peas and broad beans in separate bowls and pour boiling water over them. Let the water cool down, then use your hands to discard the outer skins of the broad beans until you're left with the bright green smaller beans.
STEP 4
Drain the water from both bowls, then combine the peas and broad beans. Add the chopped mint, the zest of one lemon and a pinch of salt and stir to combine. Set aside. 
STEP 5
Prepare the pastry. Line a large baking tray with parchment paper, and spread the sheet of pastry onto it. Use a knife to cut 1.5 cm off from each side of the pastry rectangle, then place them on top of the same edges you cut them from.
STEP 6
Press them down slightly. Use a fork to poke holes throughout the base of the pastry. Brush with pastry with plant based milk. Bake for 15 minutes, until the pastry is golden and crisp. (The middle will puff up while it bakes, so don't fret. Press the middle down once you remove it from the oven).
STEP 7
While the pastry bakes, prepare the cashew cream. Combine cashews, dijon mustard lemon juice and ¾ tsp salt in a blender, along with 130ml water. Blend on high speed until smooth. The cream should be similar in consistency to yoghurt - spreadable but not overly thick. Loosen it up with an extra tbsp water if necessary.
STEP 8
When the pastry base is ready, spread the cashew cream evenly onto the base. Top with the courgettes and asparagus, followed by the peas and broad beans. Drizzle with 1 tbsp olive oil, and bake for 15-18 minutes - until golden brown.
STEP 9
In the meantime, make the breadcrumb topping. In a small pan, toast panko breadcrumbs over low-medium heat, with 1 tbsp olive oil a pinch of salt, for 5-6 minutes. Stir often so they don't burn. Set aside when golden.
STEP 10
Once the tart is fully baked, remove it from the oven and sprinkle it with the breadcrumbs. Serve warm.
---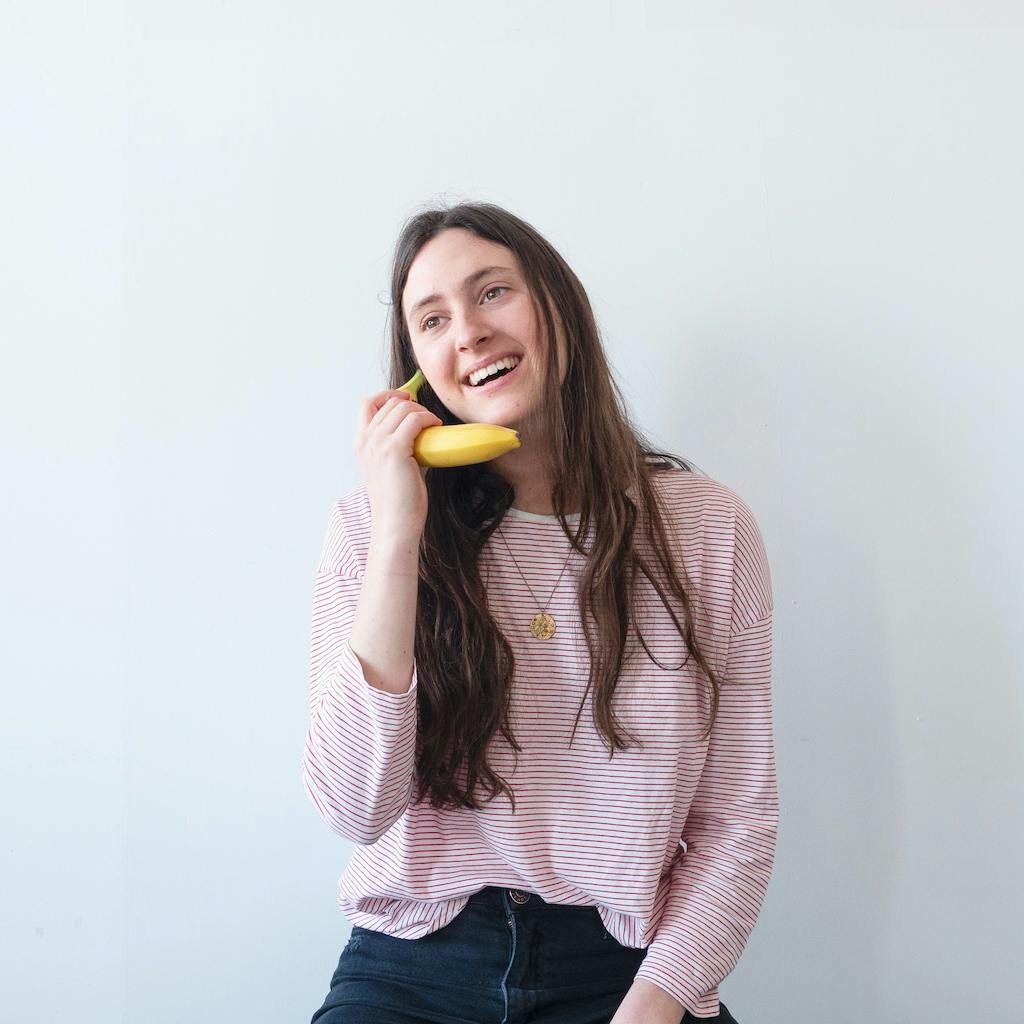 by Valentina Concordia
Valentina is our Food Creative, who dreams up our tasty dishes and recipes for our social channels. She has loads of experience cooking up a storm in Italian kitchens, so it's no surprise she can't live without good-quality olive oil (don't come between her and her olive oil) and fresh pasta.
---
MORE GREAT READS