Nothing but greatness can come out of combining two forces of the baking world. These vegan soft chewy cookies have all the flavour, warmth and nostalgia of a classic apple pie but take 1/4 of the time and effort to put together. Win win.
As someone who used to never chill cookie dough before baking it, I understand the struggle. I am very aware that one of the biggest temptations in baking (and in life if we're being honest) is to bake cookie dough as soon as it has been mixed. It looks delicious, you want cookies now - not later - and it probably won't even make a difference, right? Well I'm here to tell you it makes all the difference between a cookie that's soft and chewy as opposed to flat and oily. That's because chilling cookie dough controls the spread of the cookies, whereas not chilling dough allows the cookie to spread thin as soon as the dough hits the oven. I've never heard anyone say they're after flat and oily cookies, so unless you are that one person, you must chill your cookie dough ok? I even committed the crime of not chilling dough with half the batch of these cookies, for those of you who are not yet convinced by what I've just said. As you can see, the cookie on the right lacks texture and body, and looks hard and crunchy. The cookie on the left on the other hand, retained its softness and chewiness. Chill! your! dough!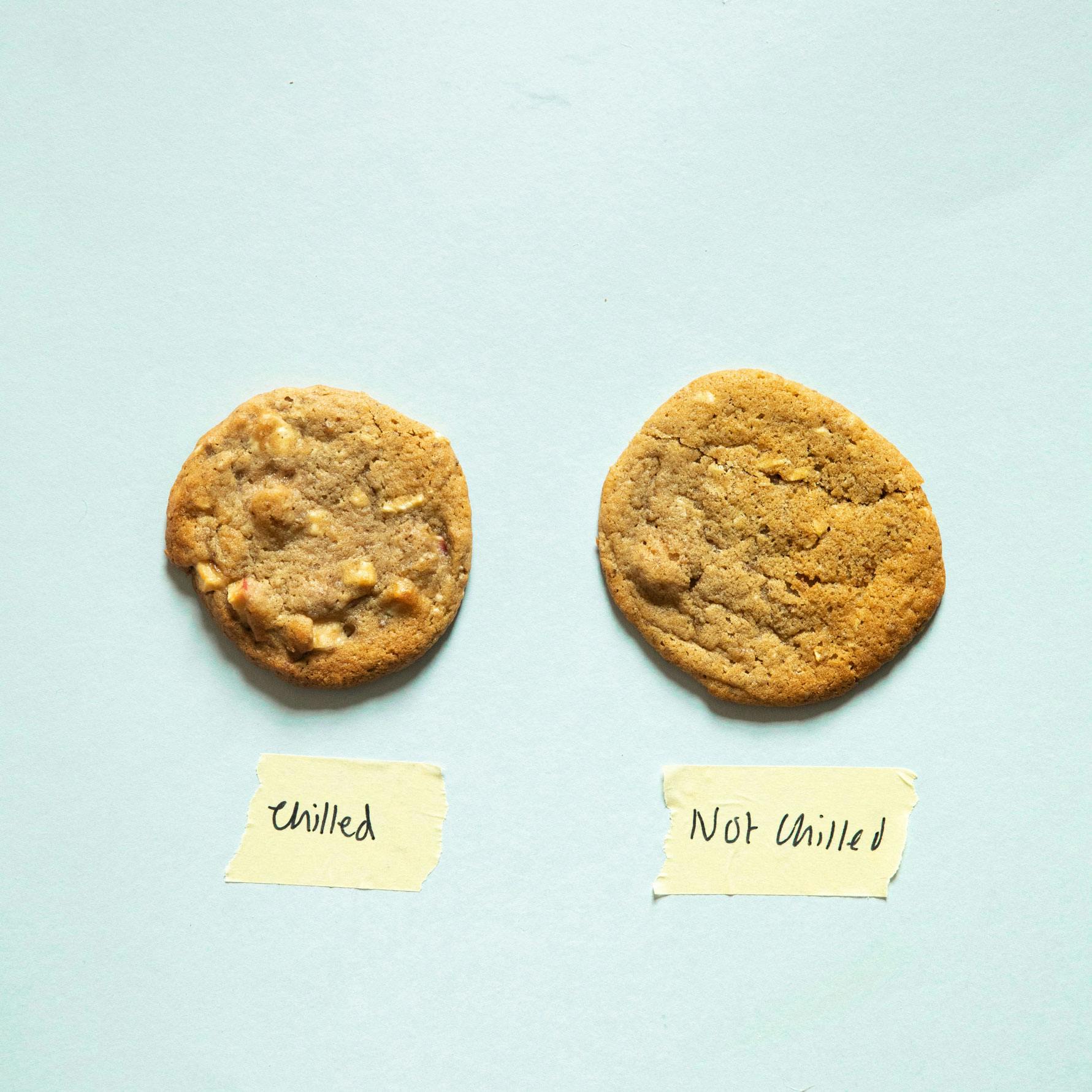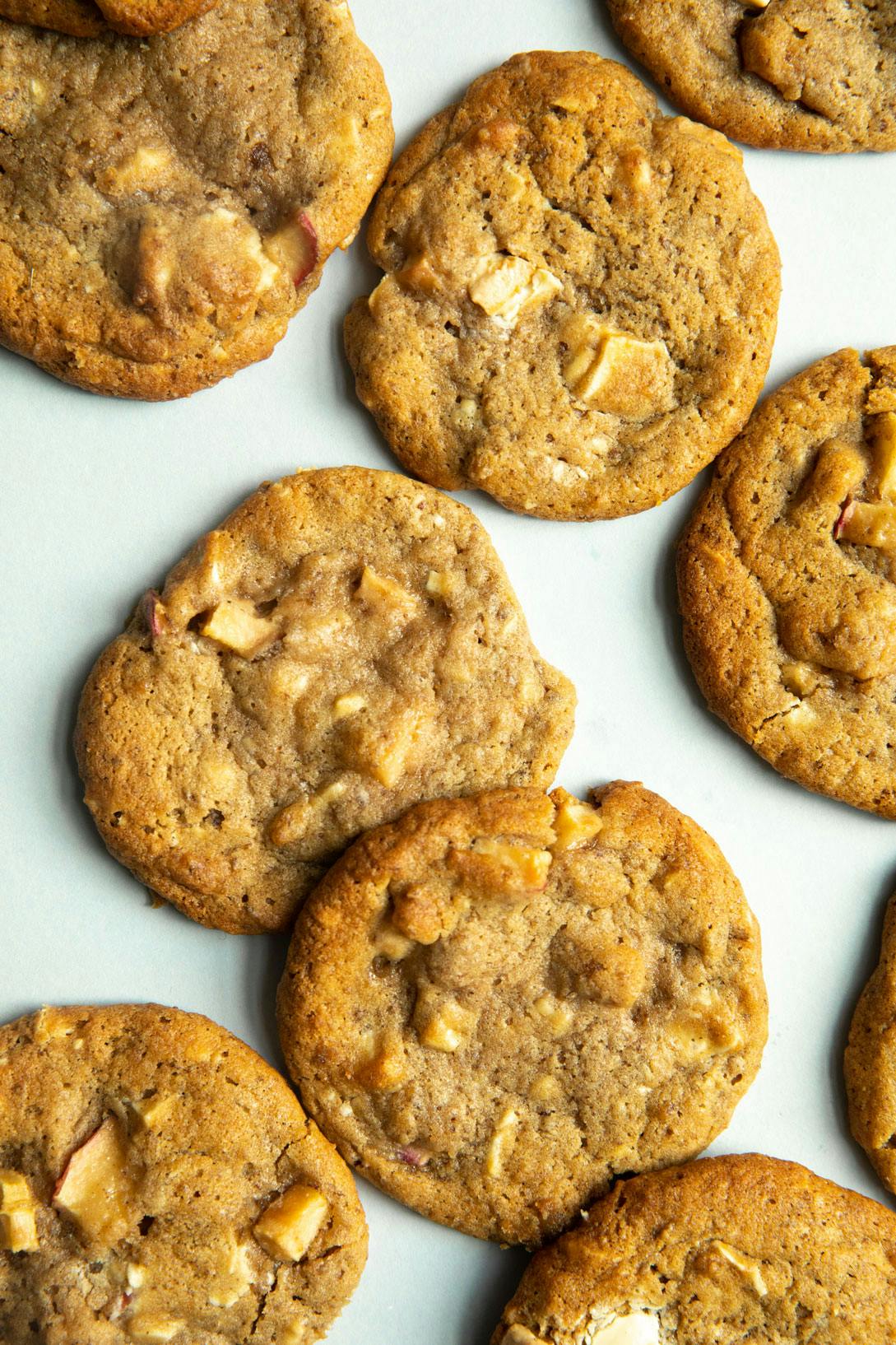 2 tbsp ground flax seeds
130g plant based butter block, at room temp
90g light brown sugar 
50g granulated sugar
190g plain flour
1 tsp cinnamon
½ tsp nutmeg 
¼ tsp ground ginger
½ tsp baking soda
½ tsp baking powder
¼ tsp salt 
100g apple (1 small), finely chopped 
60g white chocolate, optional 

*Naturli Vegan Butter Block gives best results
STEP 3
In a large bowl, combine flour, cinnamon, nutmeg, ground ginger, baking soda, baking powder and salt. Whisk to combine.