Savoury, tangy and a hint of spice, this easy Mexican-inspired wrap recipe hits all the spots.
We challenge you to name a better burrito duo than beans and rice. This easy Mexican-inspired wrap filling, playing on savoury, spicy and tangy flavours, served with fresh salsa and a side of creamy avocados, will sure spice up your usual lunch routine.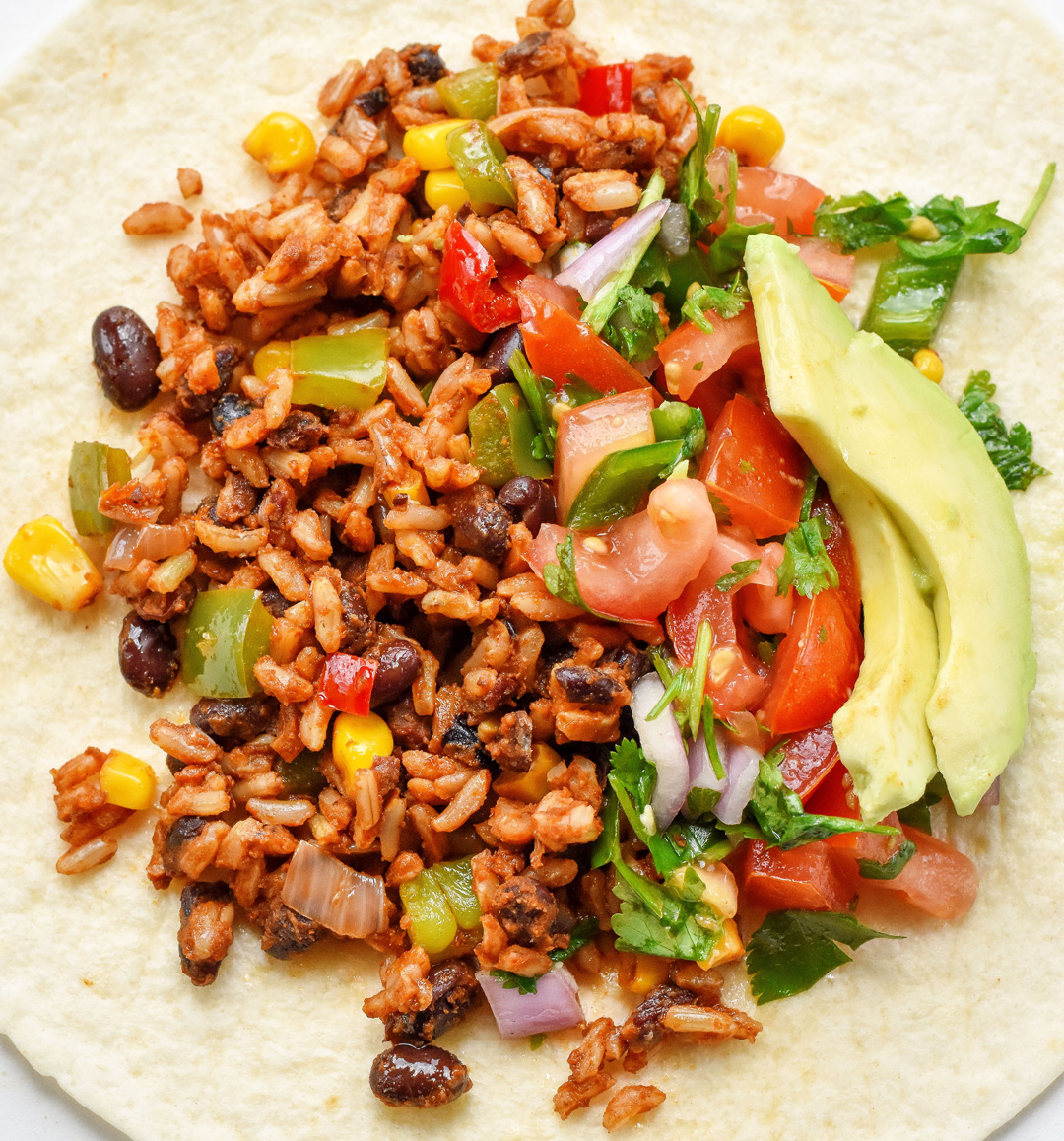 Filling:
1 green pepper, diced
2 tbsp neutral oil
1 onion, diced
2 garlic cloves
1 medium chilli
150g cooked brown rice
150g black beans
50g sweetcorn
2 tsp ground cumin
2 tsp paprika
½ tsp chilli powder
1 ½ tbsp lime juice
salt, to taste
For fresh salsa (optional): 
2 shallots, diced
2 1/2 tbsp lime juice
3 tomatoes, chopped
10g coriander, chopped
1 medium chilli, minced
55ml olive oil
Salt, to taste
To serve: 
4 tortilla wraps
2 avocados, sliced
STEP 2
In a large pan, heat up oil and sauté garlic, onions and peppers for a couple of minutes until soft. Stir in cumin, paprika and chilli powder until combined. Then add beans, corn, rice, lime juice and salt to taste. Mix altogether and cook further for around 5 minutes.