When you can't choose between cake and a cookies make these vegan birthday cake cookies. They have all the nostalgic flavours of a slice of funfetti birthday cake in the body of soft, chewy, crispy, melty cookie.
These cookies call for plant based butter as opposed to oil, and that's because butter helps cookies spread thinly and ripple, which is what we're going for here. Any plant based butter/spread will work, but I like to look for ones that have a higher fat content, in the 60%, 70% or even 80% - such as Naturli and Flora Butterly, if I can find them - as a higher fat content makes for a richer, chewier cookie.

These cookies will rock your socks whether you add the white chocolate or not, but really, why wouldn't you? It makes everything better. I used Vego White Chocolate, but most supermarkets have a line of vegan white chocolate buttons that would work well here.

As for as sprinkles go, you want to look out for ones without confectioners glaze, which isn't vegan. I tend to buy vegan sprinkles in health food shops or online.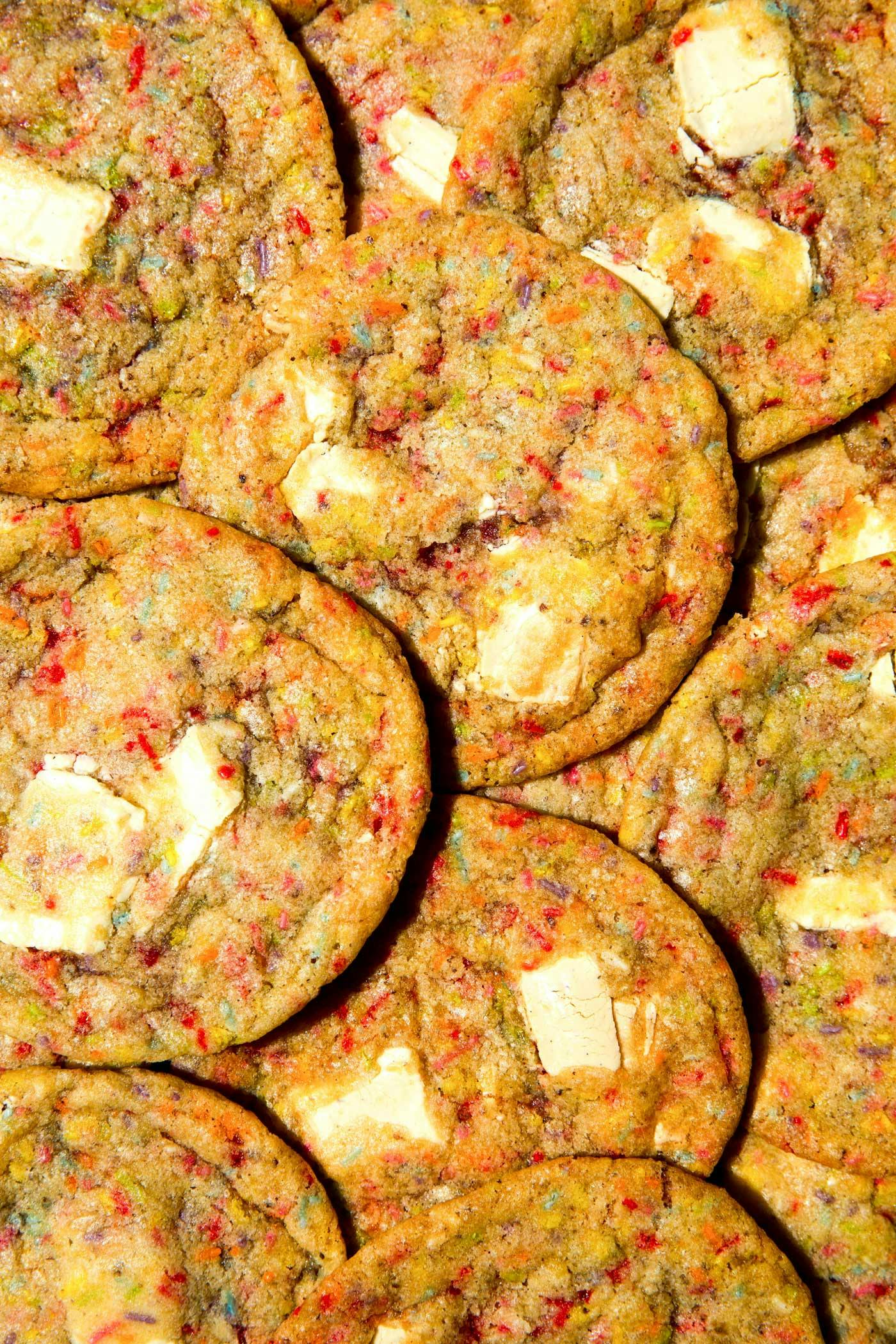 1 tbsp ground flax seeds 
240g plain flour
1 tsp baking powder
½ tsp baking soda 
½ tsp salt 
60g plant based sprinkles 
170g plant based butter
100g caster sugar
50g light brown sugar
1 tsp vanilla extract
150g vegan white chocolate, chopped