Recipes
Vegan French Onion Soup
5min read
Slightly untraditional, yet just as rich, savoury and hearty as the classic. This vegan French onion soup relies on deeply caramelised onions and little else for layers upon layers of flavour and body.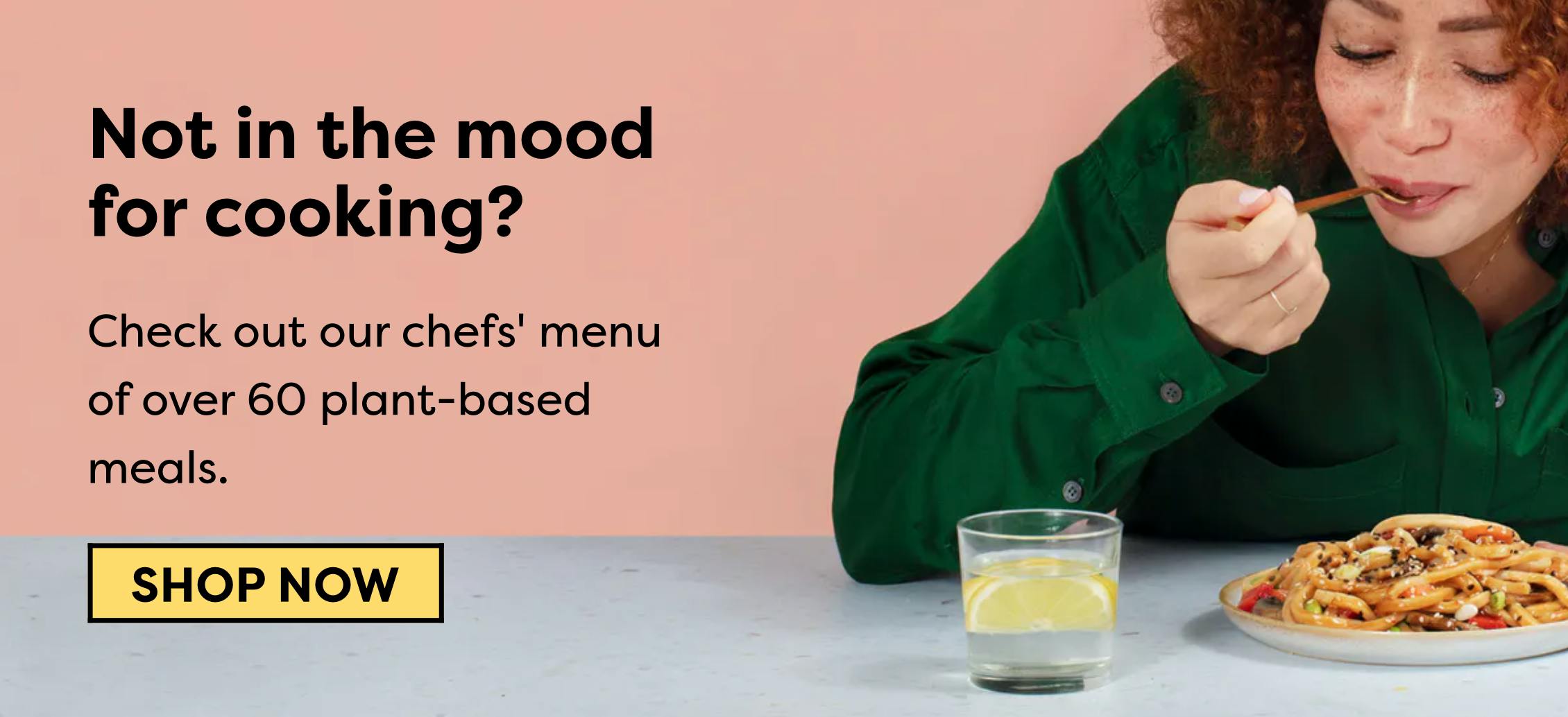 Being patient while cooking the onions and allowing them to reach a deeply golden colour is the key achieving a truly flavourful soup. Caramelisation is what transforms this from being a soup with onions, to an onion soup. The method suggests cooking the onions for a total of 50-55 minutes before any liquid is added, but this can vary depending on the water content of your onions. Onions that contain less water will take less time to caramelise, and those with a higher water content will require the higher end of that time spectrum. Keep an eye on them and make sure to not add any liquid until the onions are looking deeply golden and jammy.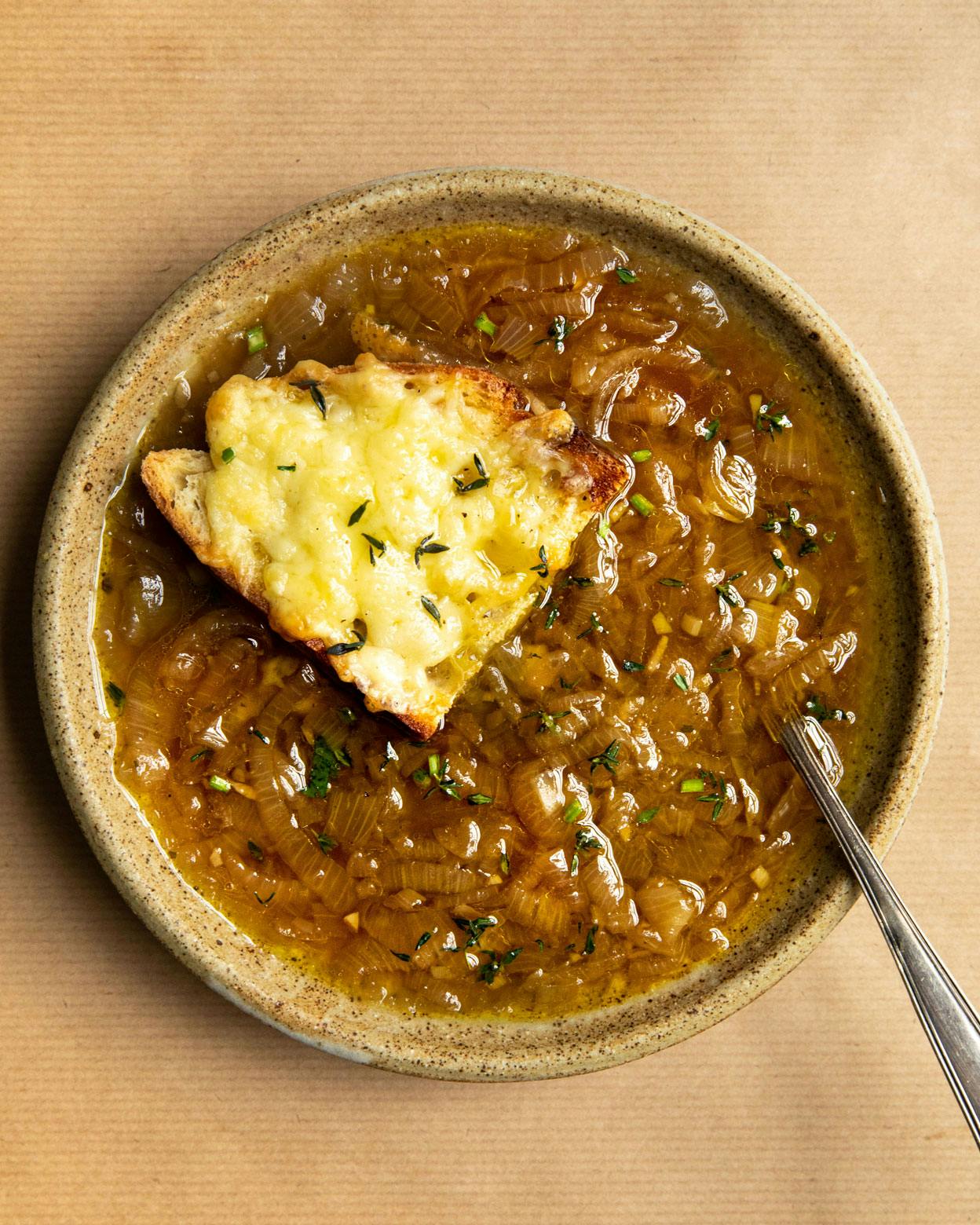 Ingredients
Soup:
1kg white onion (9-10 onions) 
4 tbsp olive oil
2 cloves garlic
½ tsp salt
120ml white wine
1L vegetable stock
3 tbsp soy sauce or tamari
1 sprig thyme 
To serve:
4 slices sourdough (or bread of choice)
150g vegan cheddar cheese, grated 
Fresh thyme
Chives
Black pepper
Method
STEP 1
Finely slice the white onions into half moons and mince the garlic.
STEP 2
Heat the olive oil in a heavy set pot (like a dutch oven), over medium heat. Add the sliced onions and stir to coat in oil. Stir in the salt. Cook the onions for 10-15 minutes, until soft and starting to caramelise. 
STEP 3
Lower the heat to medium-low and add the minced garlic. Continue cooking the onions for 35-40 minutes, stirring every couple of minutes and adding a splash of water if the onions are sticking to the bottom of the pot. By this stage, the onions should be a deep golden brown. 
STEP 4
Add the white wine to deglaze the pan, stir and cook for 2-3 minutes until the wine has reduced. Add the vegetable stock, soy sauce and thyme and stir to combine. Increase the heat to medium and bring to a simmer. Simmer the soup for 10-15 minutes.
STEP 5
While the soup simmers, heat the oven to 180˚C on the grill setting. Place 4 slices of bread onto a baking tray and top with cheese. Place in the oven and grill for 7-8 minutes, until melted. 
STEP 6
Divide the soup amongst four bowls and top with a slice of cheesy bread. Top with sliced chives, thyme and black pepper. 
---
By Valentina Concordia
Valentina is our Food Editor, who dreams up our tasty dishes and recipes for our social channels. She has loads of experience cooking up a storm in Italian kitchens, so it's no surprise she can't live without good-quality olive oil (don't come between her and her olive oil) and fresh pasta.
---
Let us take care of dinner
After getting creative in the kitchen, give yourself the weekend off by letting us take care of dinner. Check out our delicious meals here.
Shop now