Recipes
Vegan Mushroom Carnita Tacos
4min read
The secret to preparing vegetables that mimic how meat acts and tastes in a recipe is pretty straight forward: just treat it like meat. What we mean by that is to just adapt and replicate the processes typically associated with cooking meats, when cooking plants. Our new series, "How to Replace Meat in Everything" explores just how to do that in an easy, unfussy and delicious way. 
In this recipe we're talking marinating, the flavour-inducing cooking method these vegan carnita tacos have to thank for their juiciness and tanginess. And there's no better place for all that flavour than in a warm flour tortilla, which brings us to this recipe. Your next taco night just got a whole lot brighter and fresher.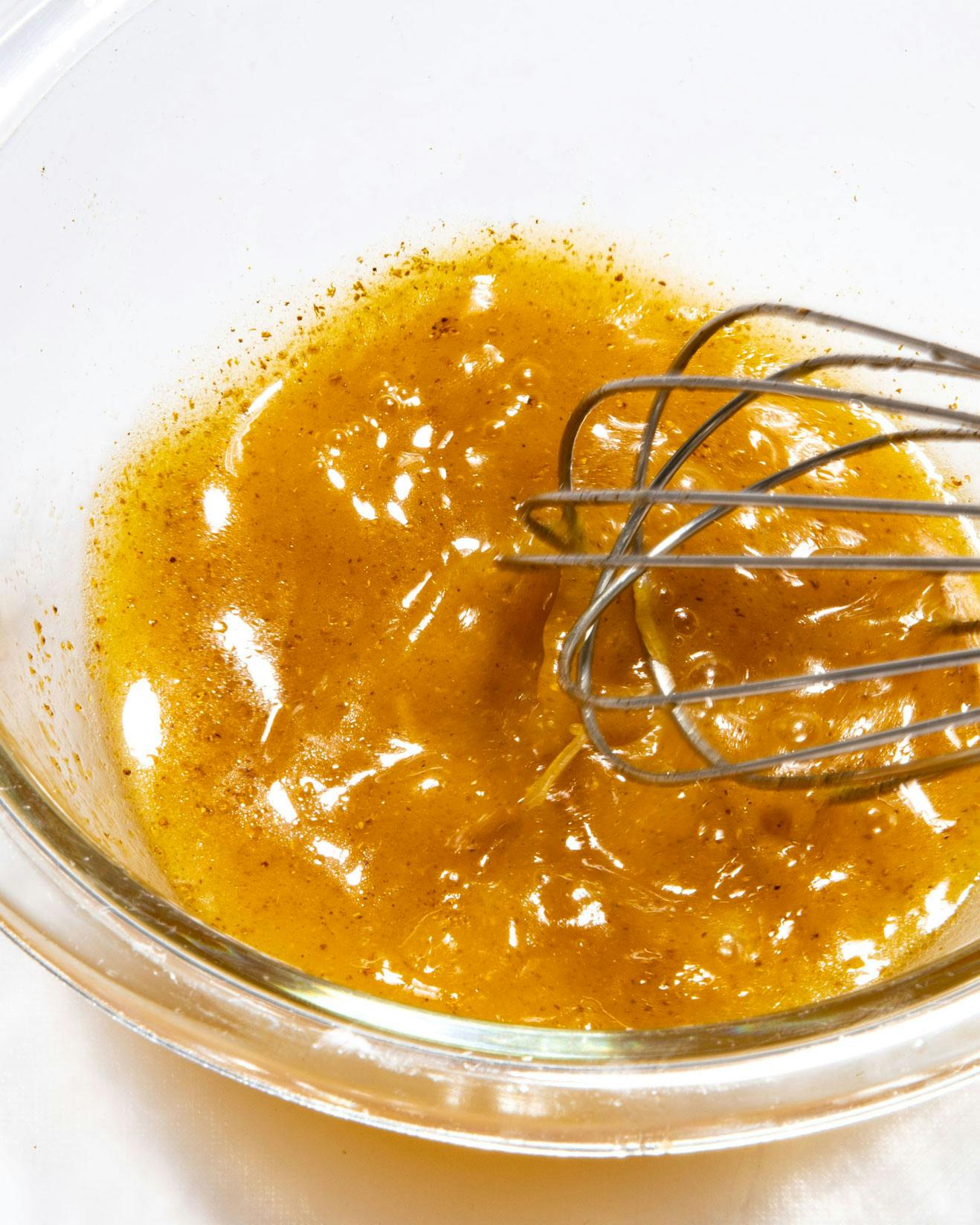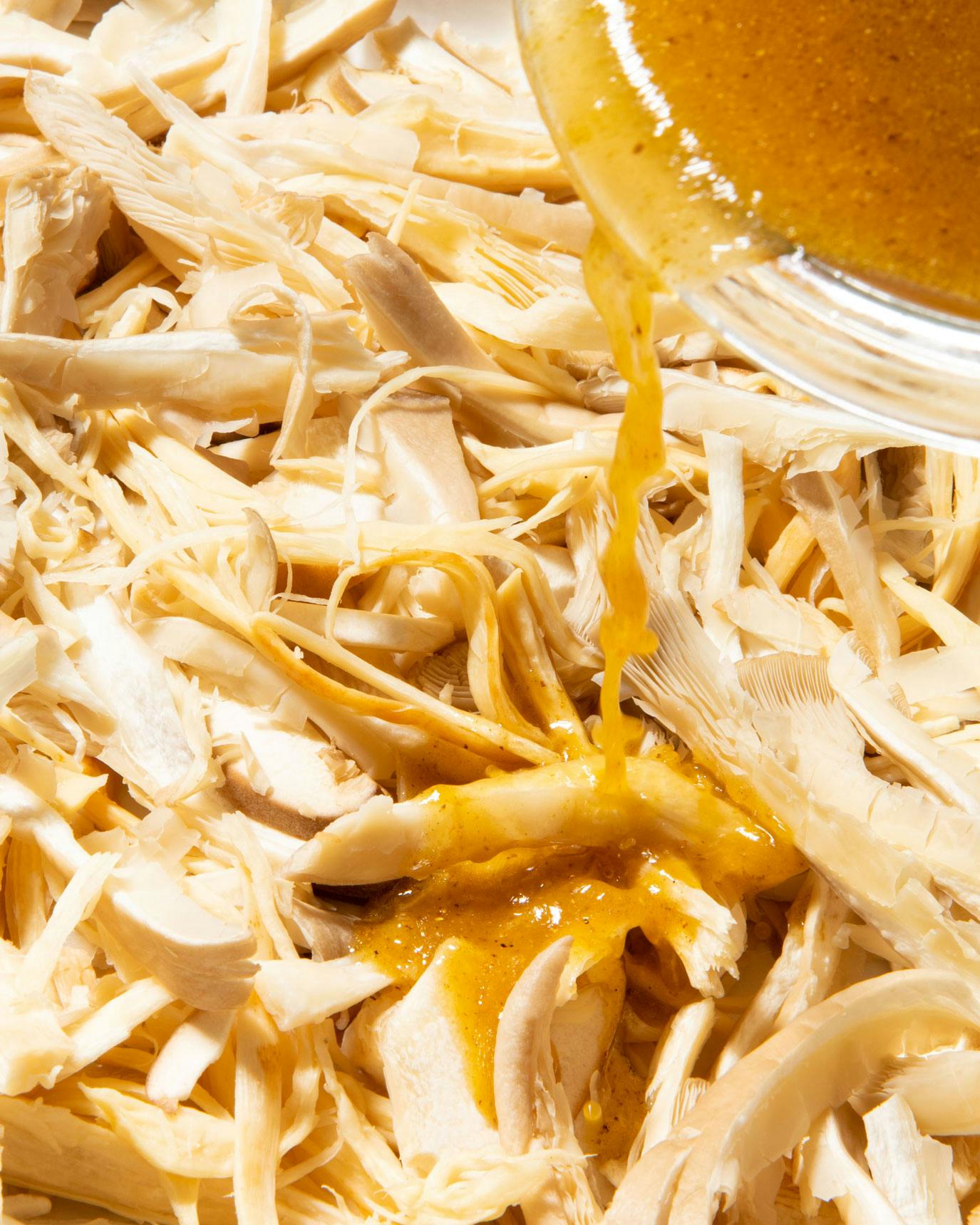 Ingredients
Mushrooms:
600g oyster mushrooms 
90g orange juice 
3 tbsp/45g soy sauce/tamari
1 tbsp + 2 tbsp (40g) olive oil, separated
1 ½ limes, juiced
2 cloves garlic, finely grated
2 tsp cumin
⅛ tsp fresh ground black pepper
1 tsp dried oregano
⅛ tsp salt  
To serve:
100g white onion (half), finely diced 
1 avocado, cubed 
1 jalapeño pepper, deseeded and chopped 
½ lime, juiced
1 tbsp olive oil 
¼ tsp salt 
10g coriander, finely chopped 
8 corn or flour tortillas
Method
STEP 1
Tear the oyster mushrooms apart with your hands into thick shreds that are roughly 0.5-1cm thick (see the photo above for reference). You can also slice them with a knife, but tearing them creates a more interesting texture one they're cooked.  
STEP 2
Transfer them to a roasting dish. Next make the marinade. In a small bowl, whisk together the orange juice, soy sauce, 1 tbsp olive oil and lime juice. Next, add the garlic, cumin, and oregano. 
STEP 3
Pour the marinade over the mushrooms. Use a spoon to stir the mushrooms to coat them in the marinade. Let the mushroom marinate for at least 20 minutes and up to an hour. 
STEP 4
Heat 2 tbsp of olive oil in a large pan over medium-high heat. Use your hands to grab a handful of mushrooms and squeeze out as much liquid as possible. Transfer them to the pan, and repeat the process with the remaining mushrooms. 
STEP 5
Stir the mushrooms to coat them in the oil then let them cook, untouched, for 8-9 minutes, until they're crisp on the heat facing side. Stir them around, sprinkle them with ⅛ tsp salt and continue to cook them, untouched, for 5-6 more minutes, until golden brown and crispy throughout. 
STEP 6
Add 4 tbsp of the marinade into the pan and stir it into the mushrooms, deglazing the pan of any crisp bits at the bottom. Cook the marinade down for 3-4 minutes - until it has entirely reduced. Taste the mushrooms for seasoning, and adjust to taste. 
STEP 7
While the mushrooms cook, prepare the salsa. In a small bowl, combine the chopped white onion, avocado, jalapeño, lime juice, olive oil and salt and stir together. Fold in the chopped coriander and set the salsa aside.
STEP 8
Toast the tortillas in a hot pan for 1-2 minutes on each side, until puffing and starting to char in some places. Wrap them in a clean kitchen towel as you go, to keep them warm. 
STEP 9
Fill each tortilla with a big spoonful of mushrooms and top them with a spoonful of salsa, fresh coriander and a squeeze of fresh lime juice. 
---
By Valentina Concordia
Valentina is our Food Editor, who dreams up our tasty dishes and recipes for our social channels. She has loads of experience cooking up a storm in Italian kitchens, so it's no surprise she can't live without good-quality olive oil (don't come between her and her olive oil) and fresh pasta.
---
Let us take care of dinner
After getting creative in the kitchen, give yourself the weekend off by letting us take care of dinner. Check out our delicious meals here.
Shop now