Recipes
Vegan Tzatziki
2min read
There isn't anything that this bright and creamy vegan tzatziki doesn't make better - from toasted bread and crackers to fresh veg and crisps. It also only takes 5 minutes and one bowl to pull together - no food processor, no blender. Win win. 
A good thing to keep in mind when making tzatiki is that the flavours get stronger the longer the dip sits. The garlic, for example, becomes more pungent (and delicious) as it infuses into the yoghurt, so I tend to grate it in no longer then 20-30 minutes before I'm planning on eating it or serving it. If you're very sensitive to the flavour of garlic or want to make the dip a while in advance, you can also put the garlic cloves in whole and remove them right before serving. It also takes a little while for the yoghurt to absorb the lemon, salt and olive oil so if you taste it straight away and feel like it could use extra of these, wait a few minutes and then taste it again to avoid running the risk of over salting it.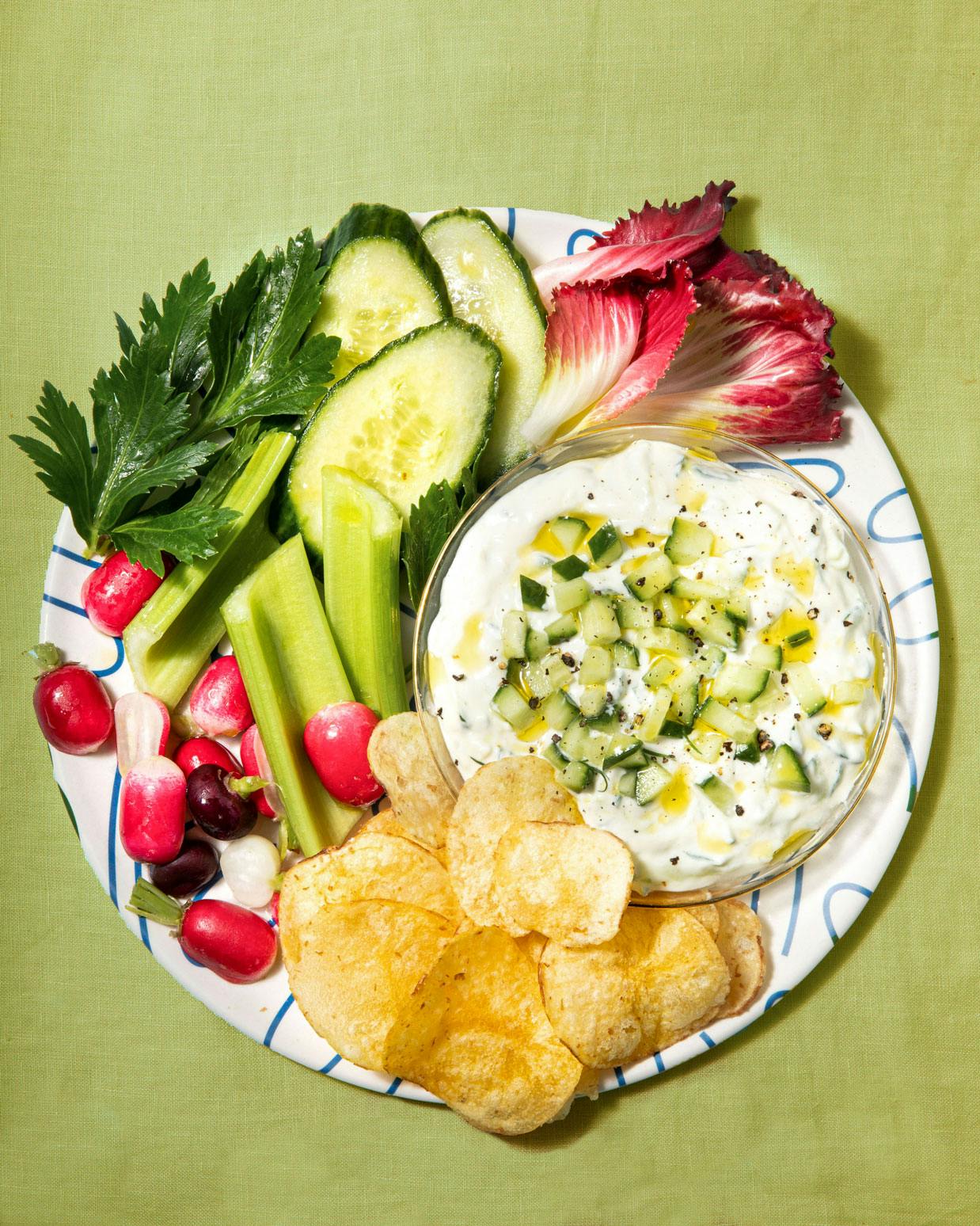 Ingredients
Tzatziki:
400g plant based greek yoghurt (we used oatly) 
2 cloves garlic
250g cucumber
3 tbsp olive oil 
½ lemon, juiced
1 tsp salt 
⅛ tsp freshly ground black pepper
Method
STEP 1
Add the yoghurt to a bowl. Grate the garlic very finely into the yoghurt. For a less intense garlic flavour you can also add the cloves of whole, and remove them before serving. 
STEP 2
Using the largest side of a box grater, grate 200g of cucumber into the bowl. Reserve the remaining 50g for later. 
STEP 3
Add the olive oil, lemon juice, salt and black pepper to the bowl and mix it for 1-2 minutes to combine it. Let it sit for 10 minutes, then taste it for salt and adjust to taste. 
STEP 4
Serve the tzatziki topped with a drizzle of olive oil, the chopped cucumber and freshly ground black pepper.
---
By Valentina Concordia
Valentina is our Food Editor, who dreams up our tasty dishes and recipes for our social channels. She has loads of experience cooking up a storm in Italian kitchens, so it's no surprise she can't live without good-quality olive oil (don't come between her and her olive oil) and fresh pasta.
---
Let us take care of dinner
After getting creative in the kitchen, give yourself the weekend off by letting us take care of dinner. Check out our delicious meals here.