Recipes
Vegan Yorkshire Puddings
by Iona Berry
4min read
Your Sunday roast dinner just got an upgrade with these vegan yorkshire puddings. Crispy, golden and fluffy on the inside. Trust us when we say this is the addition you didn't realise your roast was missing.
They are the Sunday dinner staple that everyone looks forward to. Yorkshire puddings are a MUST for a comforting roast dinner, and no one should miss out. They are golden, fluffy on the inside and perfect for mopping up leftover gravy. Trust me, you really don't want to miss out on this veganised version of the classic yorkshire pudding. For a fuss-free roast, why not try some chef-made sides or browse our midweek meals.
I trialled a few variations of this recipe including using aquababa and chickpea flour, but I didn't feel the results were worth using particular ingredients. On the day you are cooking a roast dinner, it's unlikely you will be opening cans of chickpeas (but never say never...). I've tried to keep the recipe as back to basics as possible, with ingredients that most will already be in the cupboard.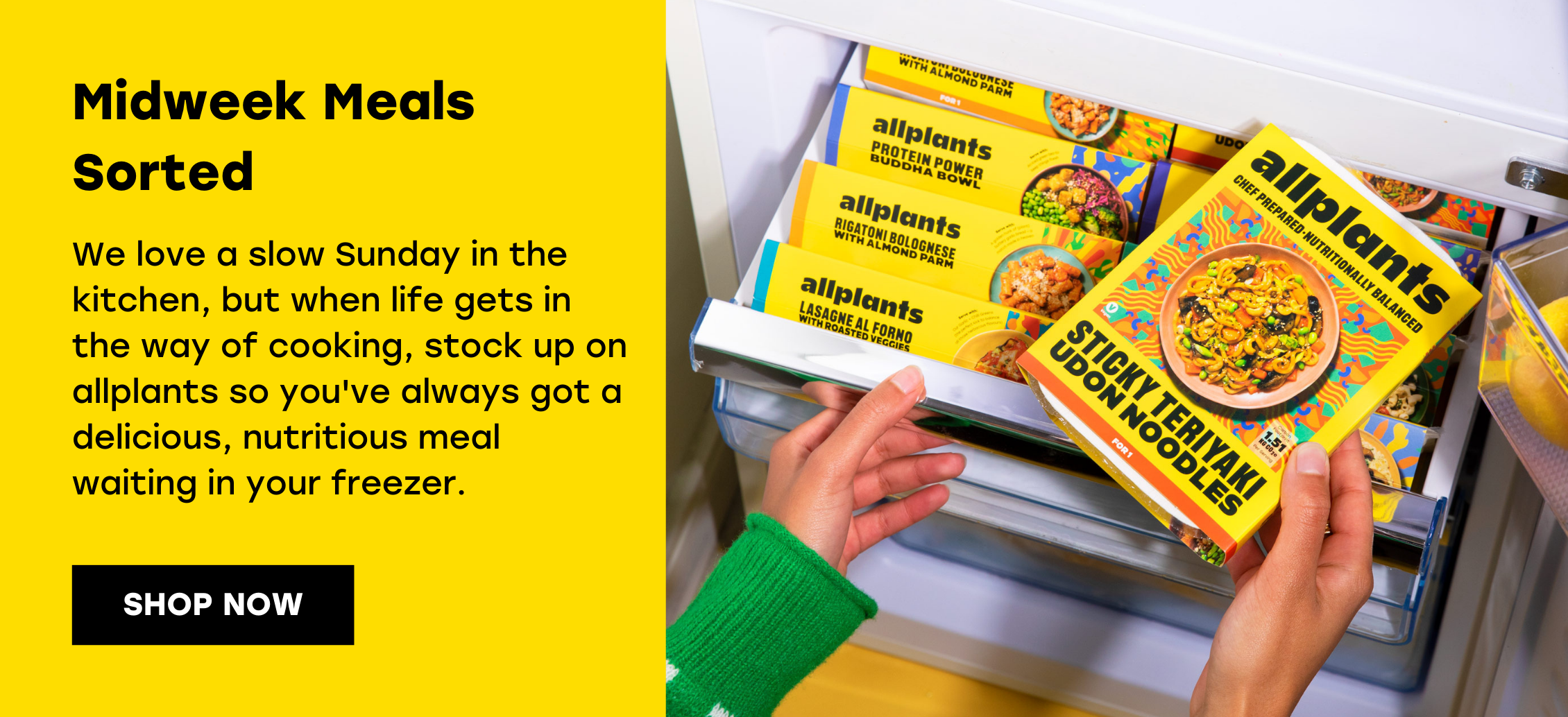 You have probably heard this from your granny, auntie and/or anyone who takes the reins of cooking the weekly roast dinners. The single most important factor in getting well risen yorkshires is the oven temperature. It needs to be hot. And you must not open the door until you are certain that they are crisp all over. Remember, good things come to those who wait so make sure to wait until 15 minutes until you take a peek.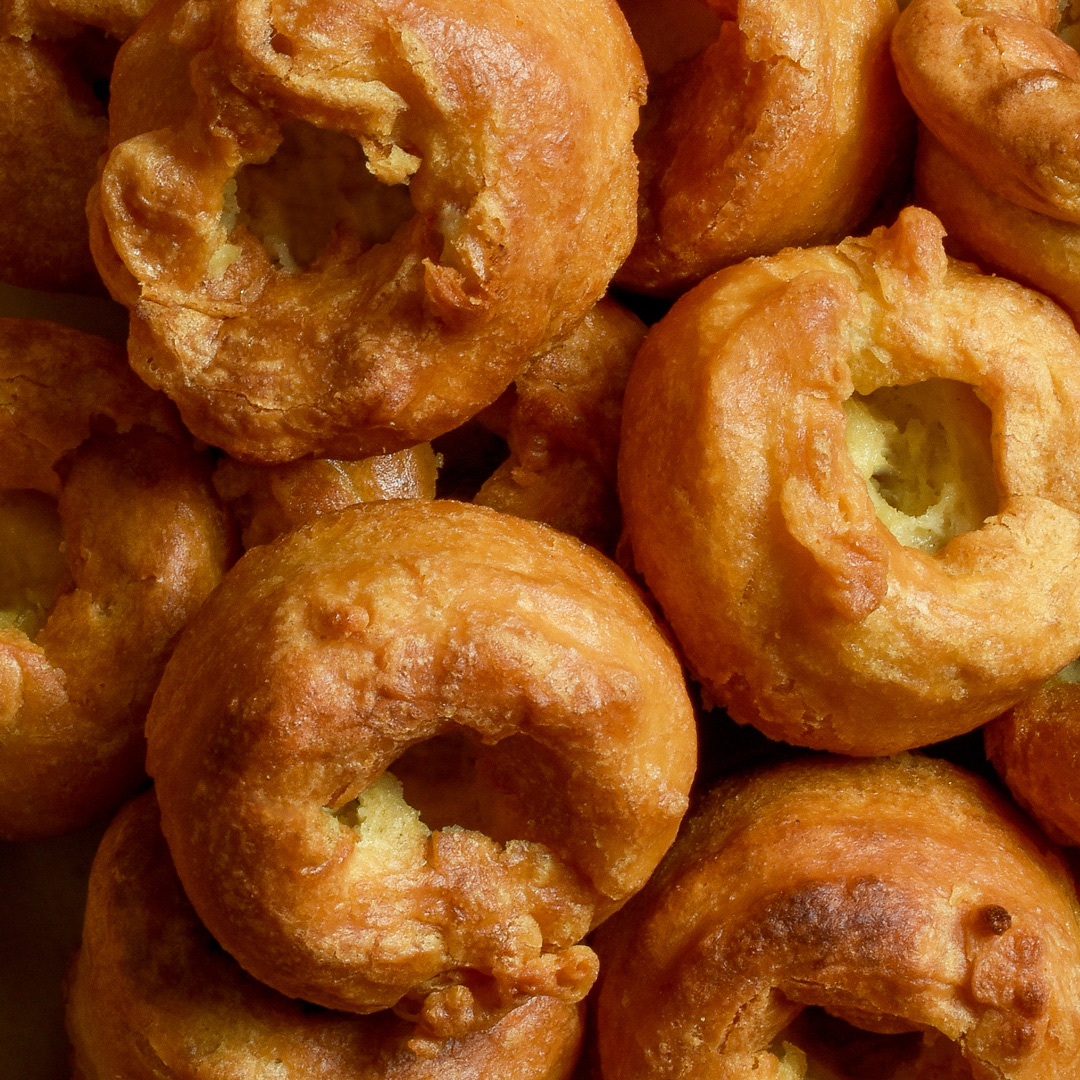 Cook Time
15-20 minutes (plus batter resting time)
Ingredients
260g self raising flour 
1 ½ tsp baking powder
1-2 tsp sea salt, to taste
480 ml unsweetened soy milk or other plant based milk 
2 tsp vegetable oil per Yorkshire pudding
Method
STEP 1
Preheat the oven to 200˚C fan /220˚C conventional. Grease each muffin case with 2 two of vegetable oil.
STEP 2
Make the batter by sieving your dry ingredients into a large bowl. Make a well in the centre and slowly whisk in the soya milk until you have a smooth batter. Important step: leave your batter to rest for 30 minutes (the resting time allows the gluten in the flour to relax and the starch grains to swell, leaving you with light and fluffy yorkshire puddings).
STEP 3
Meanwhile place the tin in the oven for 12-15 minutes to heat up the oil and tins until very hot (this is important for the rise).
STEP 4
Decant the batter into a jug and very carefully fill each of the pre heated muffin trays. It's important to leave a small gap at the top of the tins so they have space to rise. Place the tray carefully in the oven (don't be tempted to open the oven door as this will stop the cooking process and the yorkshire puddings could become doughy).
STEP 5
After 15 minutes check them, they should be crisp, golden brown and nicely risen. If not, return them to the oven for a further 5-10 minutes.
STEP 6
If you want the Yorkshire puddings to look more traditional in shape then you can poke a hole out of the top.
STEP 7
Serve immediately and enjoy!
---
By Iona Berry
Iona is our Development Chef, aka our go-to girl for developing, testing and tasting delicious dishes for you to all enjoy at home. When she's not in the kitchen, you'll find her either running or cycling, or trying out food markets and new restaurants around London. Continuous market research it would seem.
---
Let us take care of dinner
After getting creative in the kitchen, give yourself the weekend off by letting us take care of dinner. Check out our delicious meals here.
Shop now