Lifestyle
10 Easy Vegan Picnic Recipes
5min read
It's National Picnic Month, and with summer temperatures rising there's no better time to grab a blanket, grab some loved ones, and lay-out a show-stopping spread. We've put together our quickest, easiest and most picnic-friendly vegan recipes to enjoy at your local park, in your garden… or your living room floor if it rains.
PREP TIME: 10mins | COOK TIME: 15mins | MAKES: 25-30 chips 
These Dorito-like chips are crispy, smokey and extremely delicious. Oh and they're made with chickpea flour, so they're naturally gluten-free and high in protein. So maybe you won't even miss the powdered cheese you're used to in Doritos?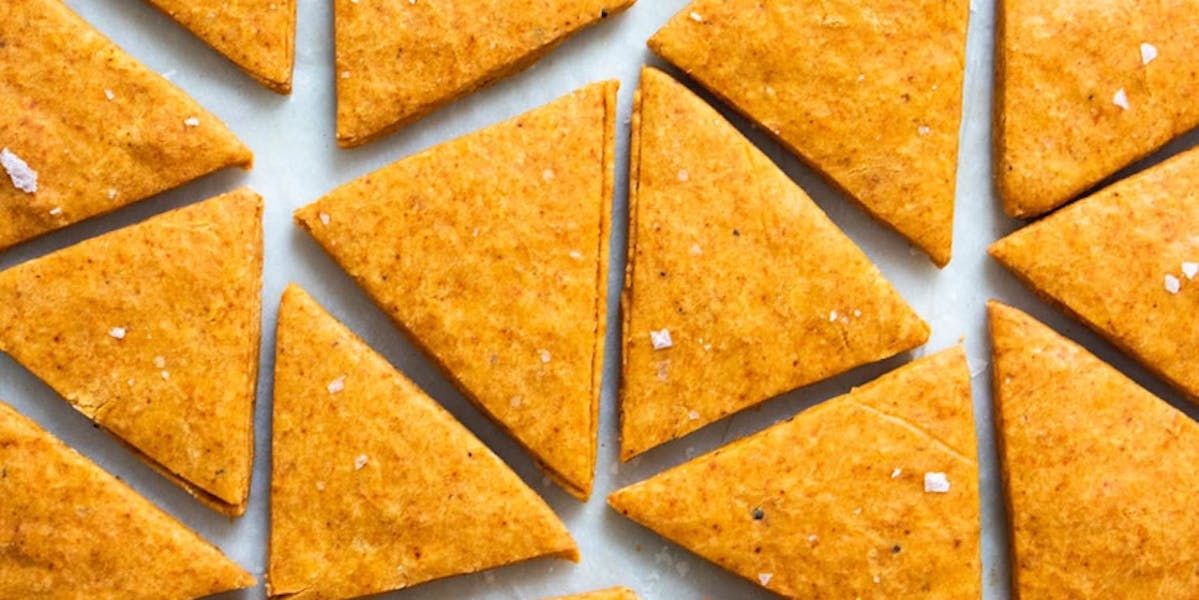 PREP TIME: 5mins | COOK TIME: 0mins | SERVES: 2
We're pretty sure they were talking about this salad when they came up with the saying "cool as a cucumber". This melon, cucumber, avocado salad with a tangy mint dressing and roasted pistachios is fresh and delicious.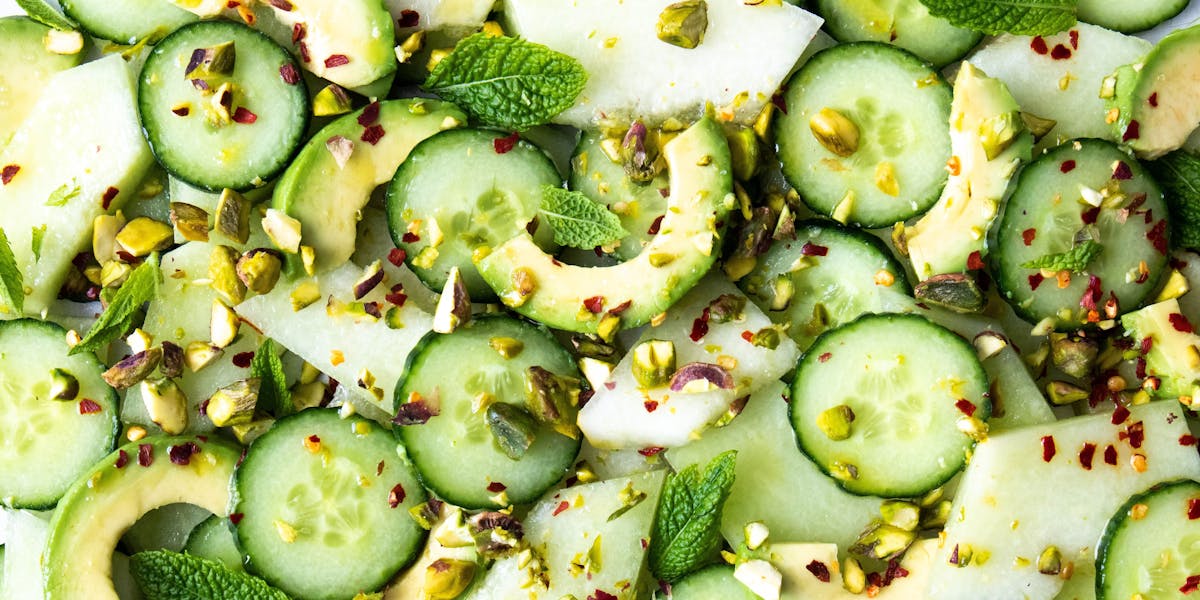 PREP TIME: 5mins | COOK TIME: 0mins | SERVES: 2
This peach, sugar snap pea and dill salad is fresh, sweet, salty and crunchy and ticks all our boxes. If this is your first time using stone fruit in savoury salads, you're in for a sweet ride. Our favourite way to eat it? Straight out of the bowl under the sun.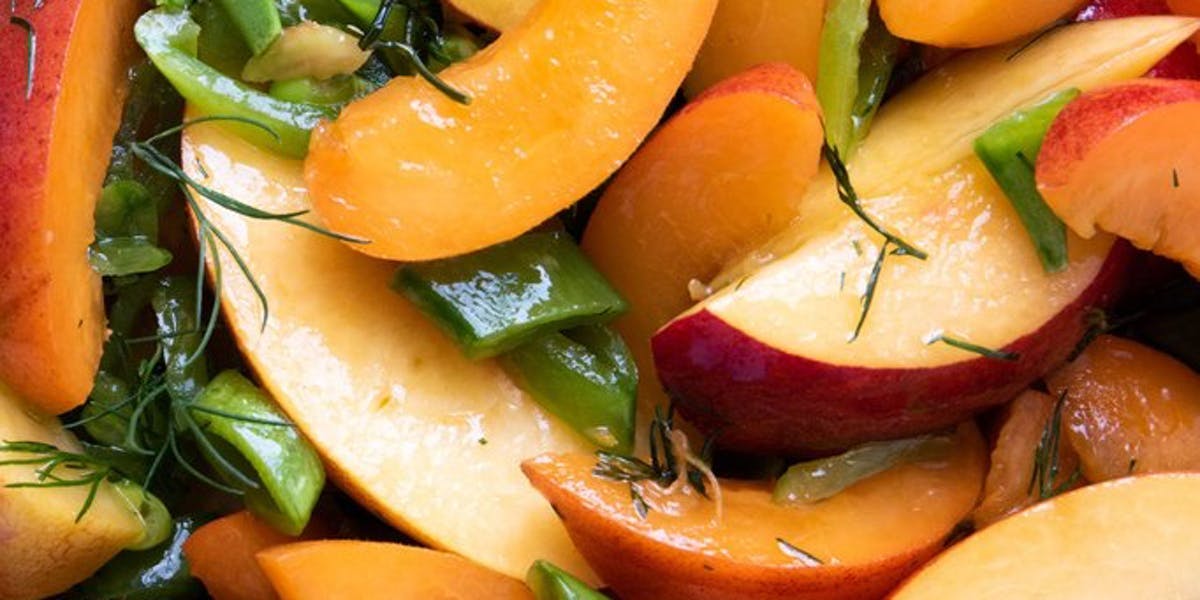 PREP TIME: 20mins | COOK TIME: 25mins | SERVES: 4
This filling vegan Nicoise-ish salad is the satisfying summer dish that we make on repeat. Although slightly untraditional – subbing eggs with avocado and adding crisp veg for crunch – it packs the same punch of flavour and texture as the classic.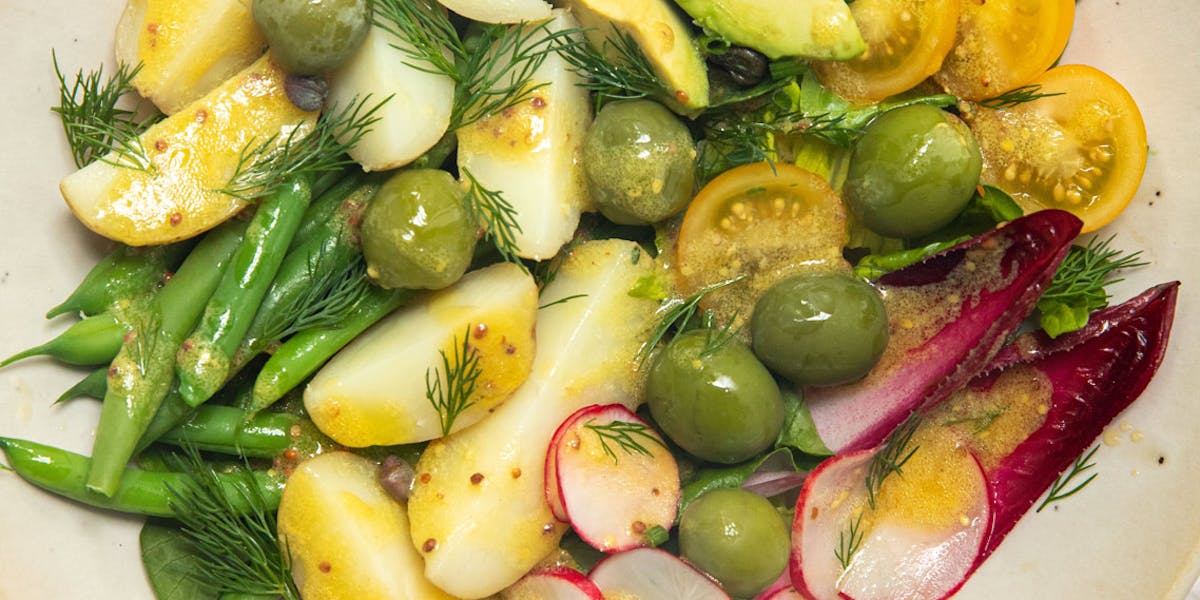 PREP TIME: 10mins | COOK TIME: 5mins | MAKES: 4 Slices
It's always nice to let your pals take part in the food making. Why not carry some toasted bread, vegan cream cheese and the dressed greens from this recipe in separate containers, then get everyone to build their own bruschette at the picnic. Easy.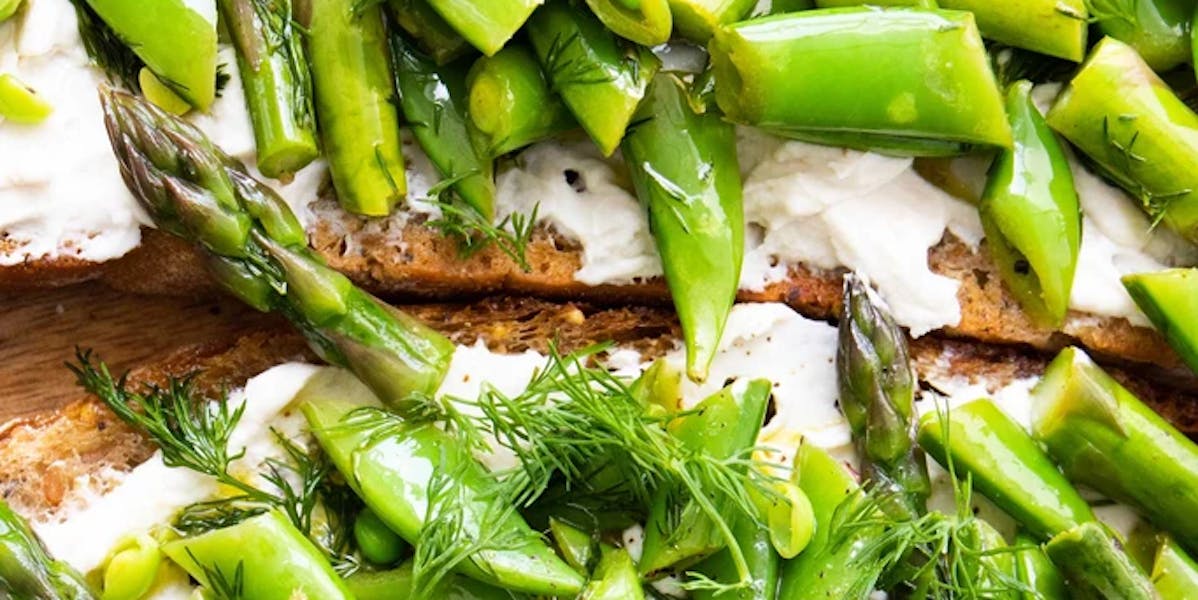 PREP TIME: 20mins | COOK TIME: 25mins | MAKES: 15
Inspired by a classic Greek Spanakopita but with a vegan twist, let us introduce you to these crispy, flaky, hand-sized bites of deliciousness. Filled with spinach, garlic, leeks and vegan feta cheese, these make for great finger food.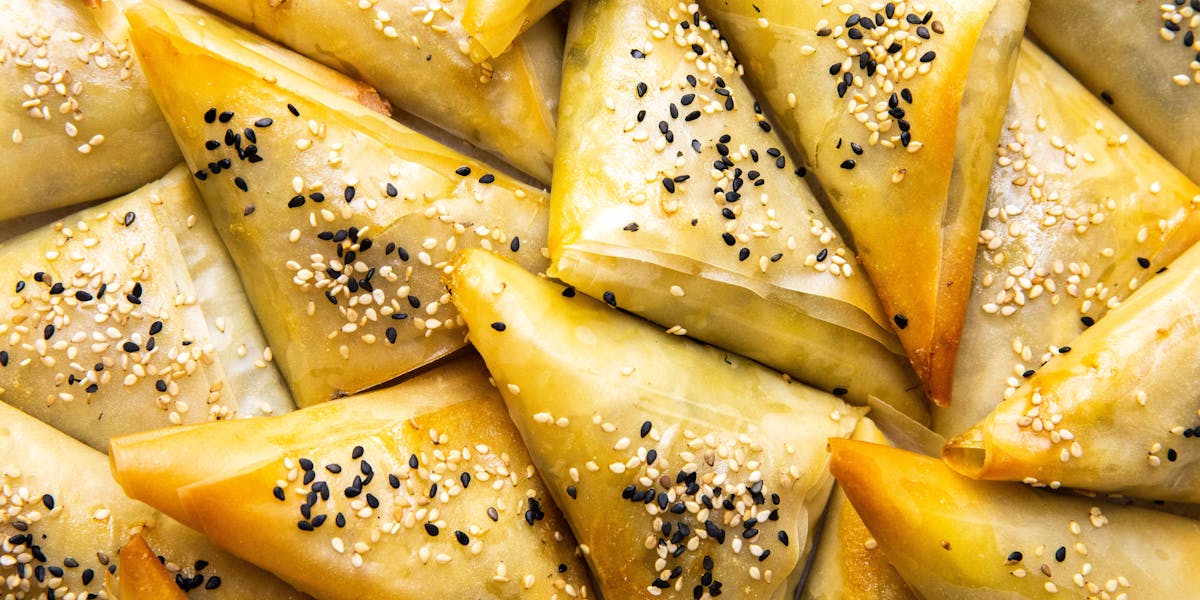 PREP TIME: 30mins (+rising) | COOK TIME: 25mins | SERVES: 4
Are these vegan bao buns the ultimate comfort food? We think so. Filled with glazed sticky tofu, crisp veg and crunchy peanuts these soft and fluffy bao buns are fresh, hearty and umami-packed all at the same time. Once again, carry your filling and bao buns separately to the picnic and let everyone get involved in building their own.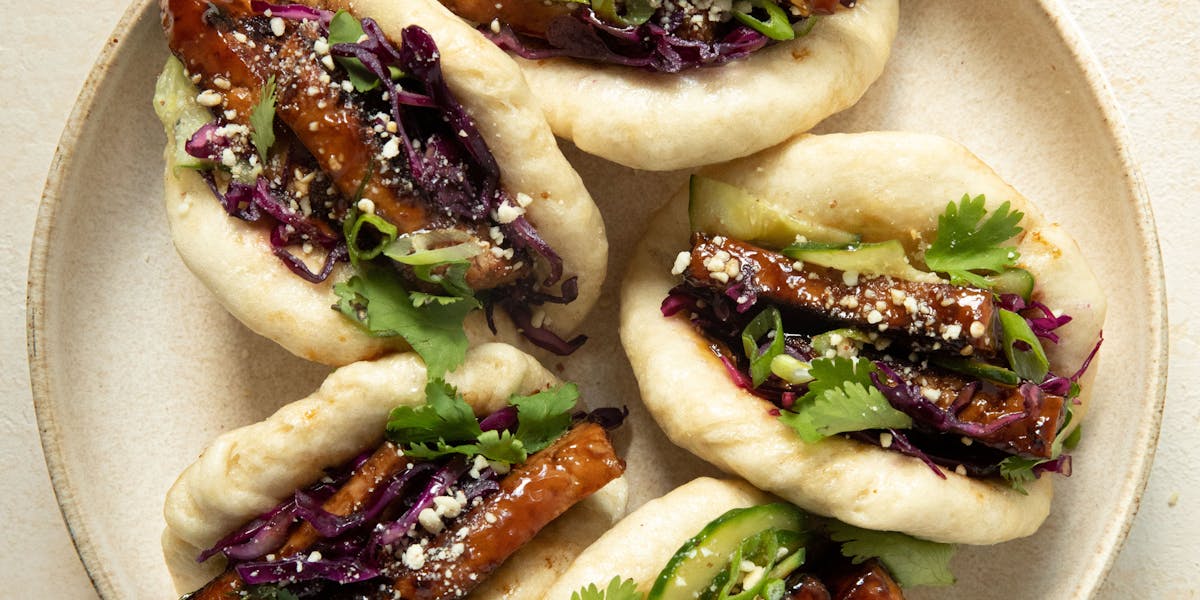 PREP TIME: 30mins (+ resting) | COOK TIME: 35mins | MAKES: 6
These vegan hot dogs have the bite, elasticity and chewiness of a regular hot dog, but with A LOT more flavour. We're pretty sure they're what your summer is missing.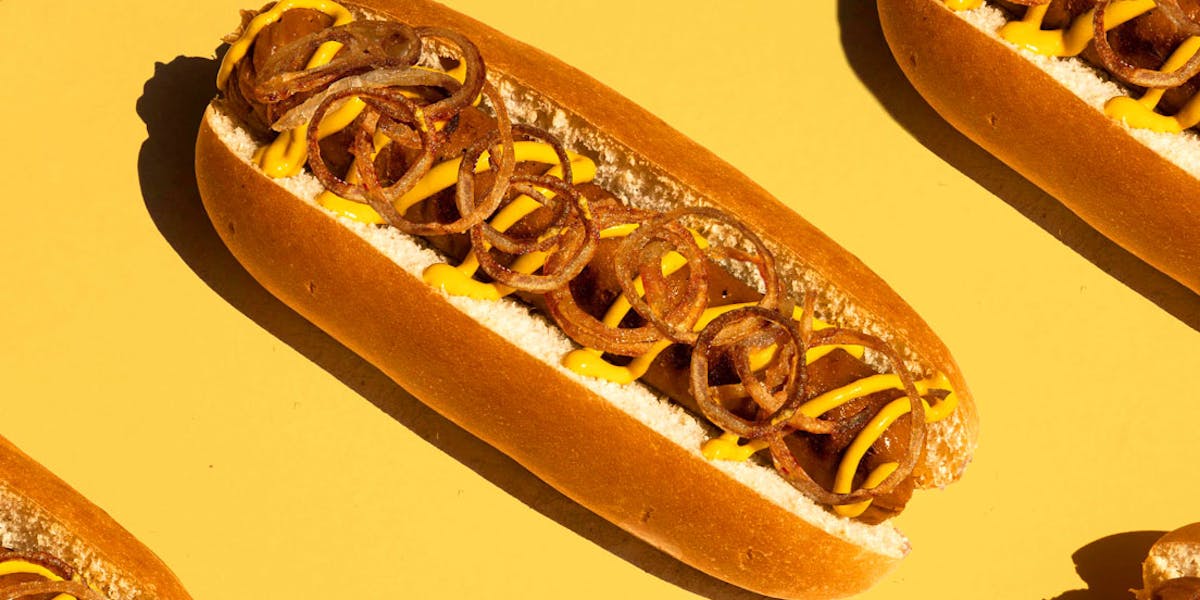 PREP TIME: 15mins | COOK TIME: 10mins | MAKES: 18
Fudgy like a brownie, crisp and chewy like a chocolate chip cookie. We'd like to introduce you to the power couple that is the brownie cookie. They're deeply chocolatey, rich, fudgy and best of all, can be made in under 30 minutes.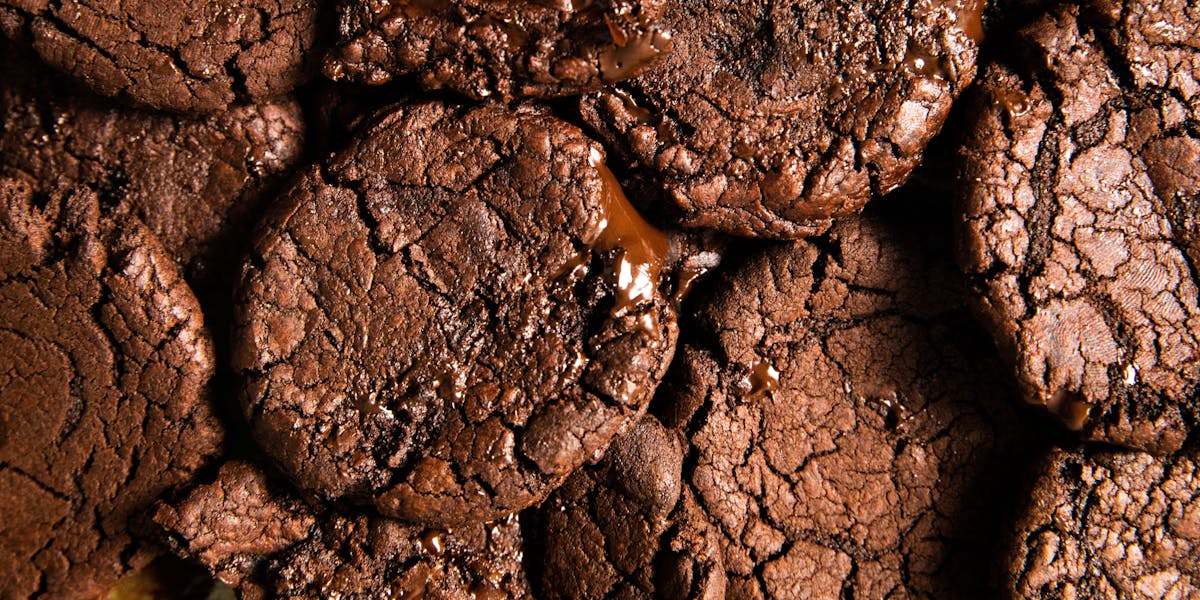 PREP TIME: 15mins | COOK TIME: 35mins | SERVES: 12-14
This fresh, sweet and bright vegan traybake is our go-to summer snacking cake. It comes together in under an hour and can host whatever summer fruit you have on hand – peaches, berries, cherries, you name it.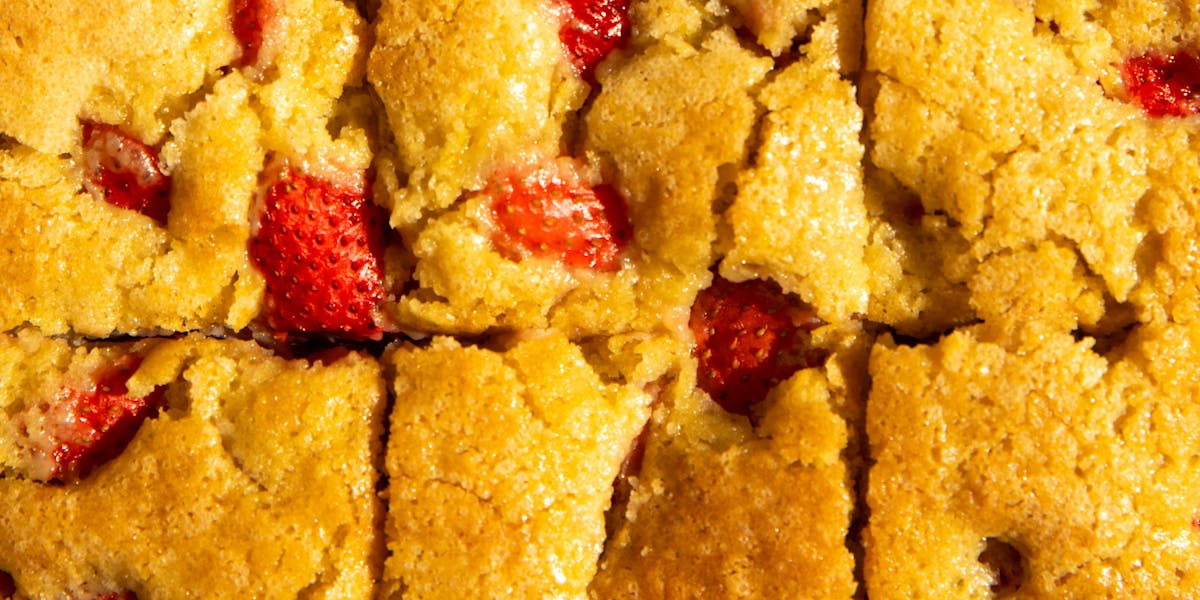 ---
By Stephanie Johnstone
Steph is our Art Director, lover of chai and keen wearer of yellow. She adores the Three Mushroom Risotto and anything with chilli involved. On her day off you'll find her drawing, or brewing her own beer, all of course, whilst wearing something crazily co-ordinated.
---
Let us take care of dinner
We help to make eating more plants easy and delicious. Fancy letting us take care of dinner? Check out our delicious meals here.
Shop now