Lifestyle
A Guide To Cooking With Lemongrass: The Citrusy Herb You Need To Know About
4min read
Wondering what lemongrass is and how to cook with it? We've got you covered. Check out this guide for everything you need to know about this zingy, punchy herb, complete with vegan dishes using lemongrass that you pretty much have to try.
What is lemongrass?
Lemongrass is a herb that is native to central and South East Asia, particularly Thailand where it is a staple herb used in many traditional dishes. It's an incredibly versatile herb, which is used in everything from curries, to teas. It's even used as an essential oil and insect repellent (yep, citronella is lemongrass). While the plant used for these essential oils and repellents come from the species Cymbopogon nardus, the herb that is cooked with is Cymbopogon flexuosus, which is digestible and much more palatable. 
Lemongrass looks a lot like a spring onion, but is bigger and instead has a taste that resembles lemon, though it has a sweetness to it. It also has very floral and slightly gingery notes to it, making it great in curries and stocks as it imparts a lot of flavour when cooked or boiled.
What you need to know when buying lemongrass
Lemongrass is sold in a few different ways: powdered, dried, raw and as a paste. The best one to use depends on what you intend to make. Pastes are great when making a base for a curry, as it can be combined with other herbs and spice and then stir-fried with your vegetables before adding the broth or coconut milk. Dried and raw lemongrass are good for soups and broths, as the liquid rehydrates it and it releases its flavour. Powdered lemongrass is good for quick, saucy dishes that need a hit of citrus.
If buying raw lemongrass, avoid ones that have soft or tender stalks, because the firmer the better in terms of freshness. Lemongrass is sold in paste and raw form in supermarkets, so you shouldn't have much trouble in finding them in big supermarkets, and they can usually be found in either the herbs and spice section, or world food aisle. Powdered and dried lemongrass can be found online, and there's a good chance it's stocked at your nearest continental supermarket/world food store. 
What you need to know when cooking with raw lemongrass
Lemongrass can be added whole into soups and curries and then fished out after, or chopped up, or pureed so that you can make your own paste. Remember to cut off the ends and peel outer layers if chopping up, as the yellow stalk at the centre is the bit you want. 
The best vegan recipes using lemongrass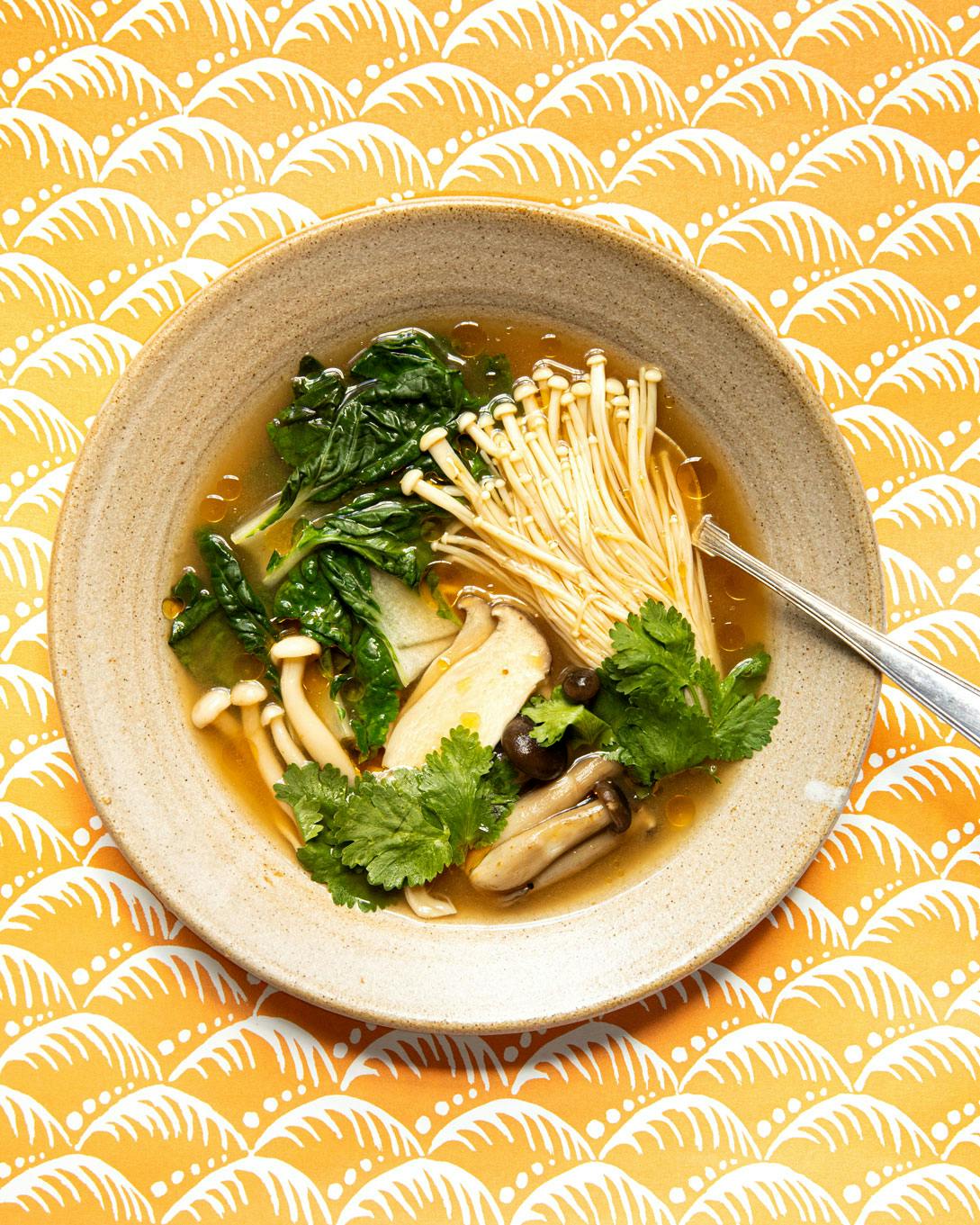 This Tom Yum soup is fragrant and deliciously savoury, and the lemongrass gives it a bright and unmistakable citrus flavour to this hot and sour soup. Raw lemongrass stalks are the best way of getting all of its great flavours in this dish, and you won't be disappointed.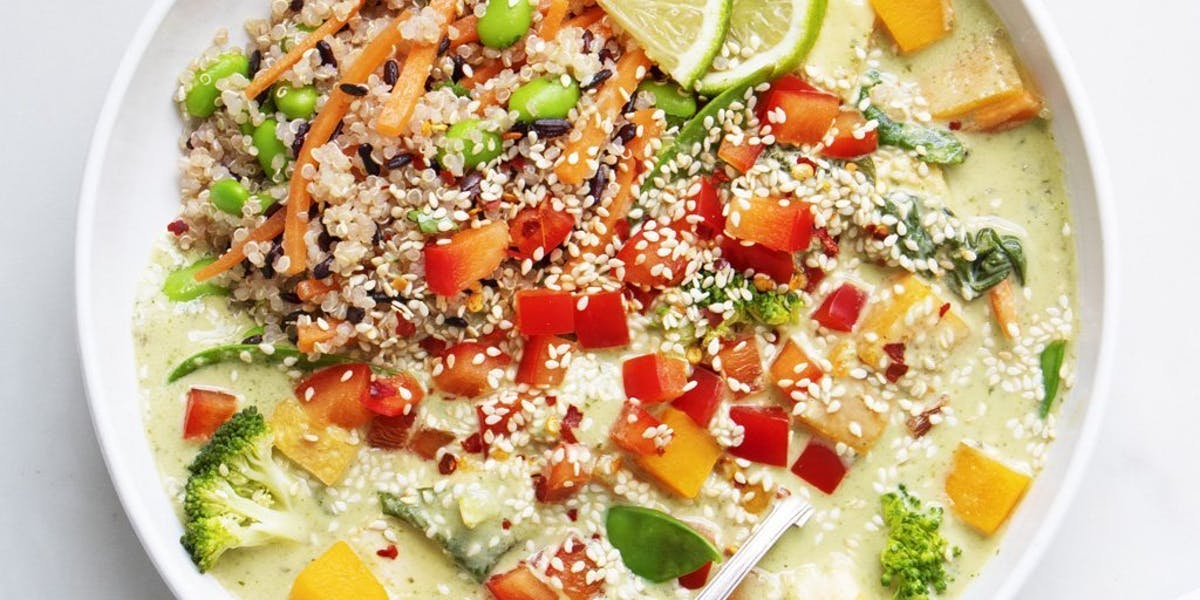 Make this classic Thai green curry for a flavour-packed dinner this week. Using lemongrass paste to make the base of the curry, it is super important in making a green curry taste fresh and zingy. 
---
By Toni Olukiran
Toni is one of our lovely Content Marketing Assistants, and when she's not writing posts about everything from Jamaican cooking to vegan champagne, she's making a Spotify playlist (she was at 200, at her last count) or playing tennis in the park.
---
Let us take care of dinner
We help to make eating more plants easy and delicious. Fancy letting us take care of dinner? Check out our delicious meals here.
Shop now