Lifestyle
A Guide To Hotel Chocolat's Vegan Options
by Laura Barns
3min read
Whether you're vegan or follow a dairy-restricted diet, and whether you're looking for a treat for yourself or a gift for someone you love, you'll be pleased to know there's amazing options at Hotel Chocolat. Their 'More Cocoa, Less Sugar' mantra means they're jam-packed with flavourful indulgence, too.
However, before we kick into some of the plant-based options at Hotel Chocolat, it's worth noting that they believe their dark chocolate is suitable for vegans, however as it is made in the same environment as their milk chocolate we cannot guarantee it is free from milk traces. One to think about, depending on your stances on that.
Does Hotel Chocolat do vegan chocolate?
So from the spoiler alert above, yes, they do. In fact, at the time of writing this (as well as getting VERY hangry) I spotted that there are 70 options listed on their vegan homepage. So, let's get to the tasty bit and have a look at some of these amazing eats (and drinks).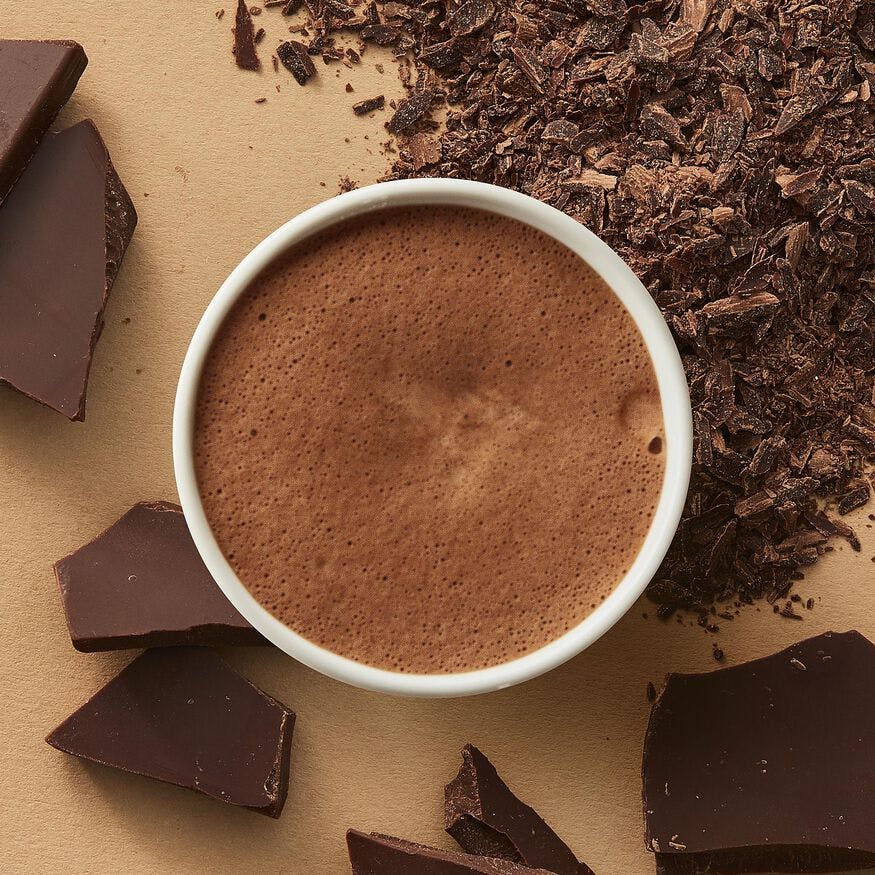 Photo credit: Hotel Chocolat
Hot chocolate
If you want something slightly quicker in your mug than Val's crazy-delicious vegan hot chocolate, there are loads of great options at Hotel Chocolat. My favourite is the Classic 70% Dark Chocolate Sachets, as with no special flavours to distract, this is perfect for those who want a pure and intensely chocolate treat. However, although it's classic and simple, it's far from plain, with countless layers of deep cocoa flavours. If you want to try something a little different, they recommend mixing it with coffee to create a dark and creamy mocha, for a caffeine hit that dreams are made of and a beverage that is guaranteed to give you a boost in the morning.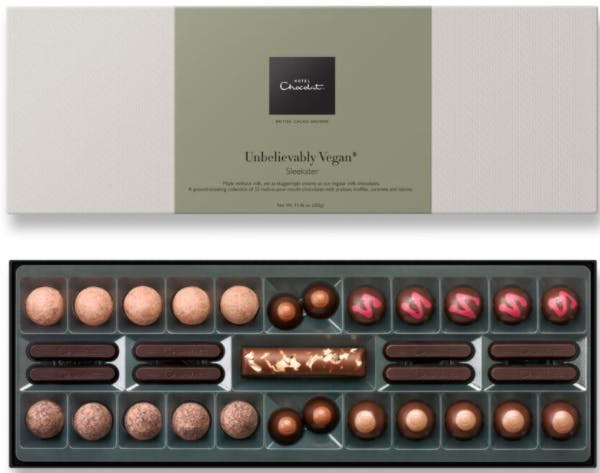 Photo credit: Hotel Chocolat
Chocolate boxes
There's not a lot out there that quite says luxury like a gigantic box of Hotel Chocolat vegan chocolates, longer than your arms. The Vegan Sleekster is a best seller, and for good reason. Made without milk, yet as astonishingly creamy as their regular milk chocolates, it contains a ground-breaking collection of 33 melt-in-your-mouth chocolates with pralines, truffles, caramels and batons. Though if you're on a budget, there are a few smaller options like the Unbelievably-Vegan H Box, and you can customise the gift sleeve on each one for that extra touch, too.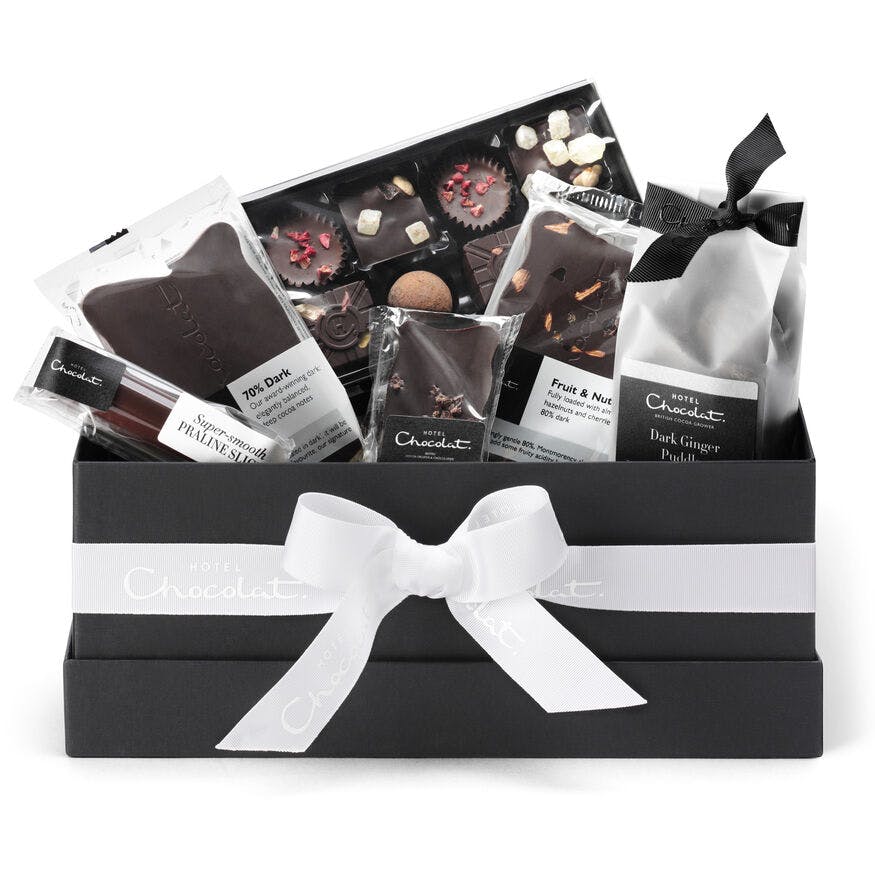 Photo credit: Hotel Chocolat
Vegan hampers
Or for those times when only all-out indulgence will do, there's only one thing for it. Hotel Chocolat's All Dark Vegan Chocolate Hamper Collection contains brooding high-cocoa recipes for those who prefer their chocolate on the dark side. Whether it's their birthday, your anniversary or just because, this elegant boxed selection makes the perfect gift for them or for yourself (zero judgement here).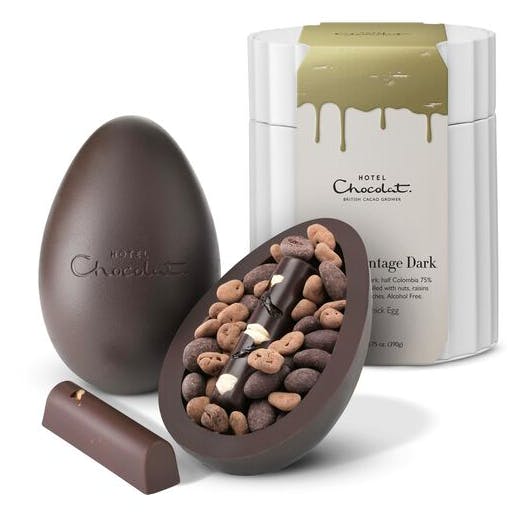 Photo credit: Hotel Chocolat
Vegan Easter chocolate
If like me, you're constantly daydreaming about Easter (hello eating our body weight in chocolate all day) my plant-based pals will be pleased to know Hotel Chocolat has a few vegan Easter eggs. The showstopper is without a doubt the Extra Thick Rare & Vintage Easter Egg (pictured) because what more could you want than chocolate filled with chocolate?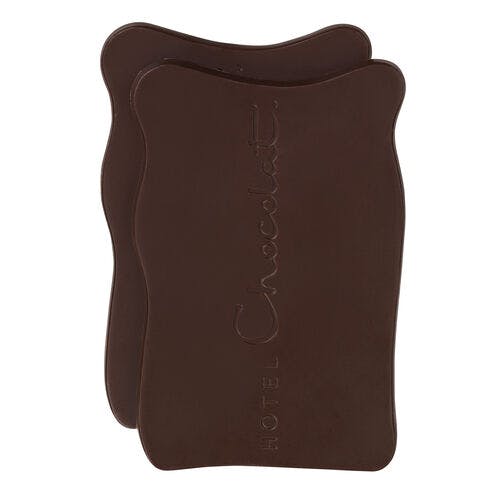 Photo credit: Hotel Chocolat
Slabs and bars
Probably one of the things Hotel Chocolat is most famous for is their slabs, and vegans will be pleased to know there's now a bunch of plant-based slabs and bars to choose from. From the Dark Chocolate Orange 70% Selector – a citrus tang from ripe Valencian oranges soars over the bass notes of the 70% dark chocolate, to the Mint Batons – 15 batons cast in 70% dark chocolate with Tasmanian peppermint, you're spoilt for choice.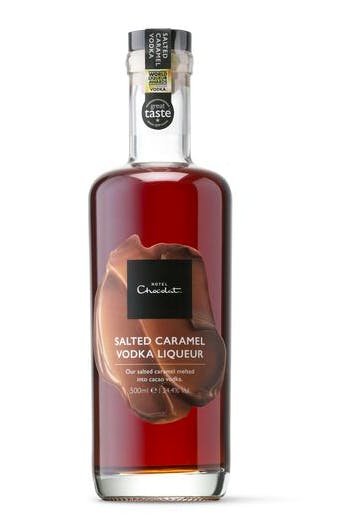 Photo credit: Hotel Chocolat
And more
I could have quite happily carried on writing this list all day, but my boss would probably argue I might have a couple of other things to do today. So instead, I'll summarise some of the other plant-based goodies at Hotel Chocolat:
- Enrobed Mango: Handpicked juicy mangos are carefully sliced before being immersed in a tasty mango liqueur. The mango is then coated in their signature 70% dark chocolate for a delicious finish.
- Salted Caramel Cocoa Vodka Liqueur: I can personally confirm that this is DELICIOUS. For ages, it was my go-to gift for chocolate and cocktail lovers in my life, and it always went down well. So, SO good.
- Hazelnut Latte Sachets: Coffee, hazelnut and cocoa , united in a harmony of roasted notes. 10 sachets, made to pair with The Velvetiser. Because hot chocolate doesn't get to have ALL the fun.
- Cacao and Babassu Luxury Body Lotion: Yep, that's right. Have your skin feeling (and smelling) as great as Hotel Chocolat's vegan products. Soothe and smooth your skin with natural cacao butter, nourishing almond and babassu oil.
Are you a Hotel Chocolat fan? Or would you like a guide to another high street favourite? Let me know in the comments.
---
By Laura Barns
Laura is our Copywriter, who is obsessed with the Hearty Roots Stew (and has been known to eat a double serve for lunch on more than one occasion). On her day off you'll find her walking her puppy Ralph, stopping off at bookshops and cocktail bars along the way. 
---
Let us take care of dinner
We help to make eating more plants easy and delicious. Fancy letting us take care of dinner? Check out our delicious meals here.