Lifestyle
A Guide To Vegan Coleslaw
by Laura Barns
2min read
If you're a big coleslaw lover but have recently turned vegan, or are simply looking to make some more plant-based swaps, this is the guide for you.
There are loads of great vegan coleslaw recipes out there, as well as great ready-made ones to buy. And we've got them all here for you. You lucky things.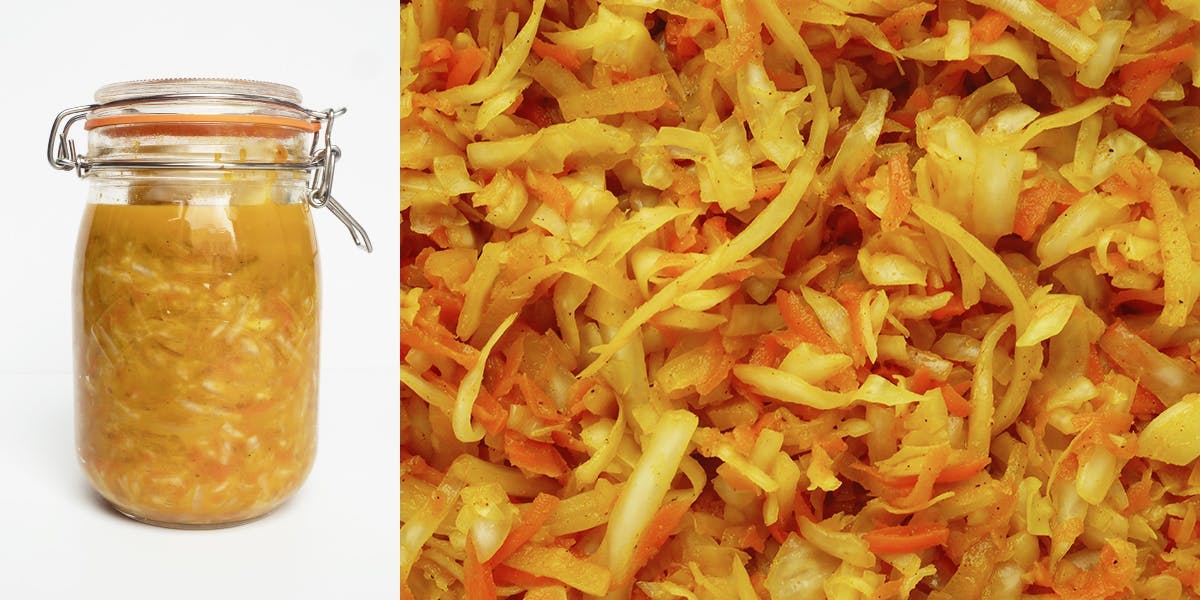 Vegan coleslaw recipe
Vegan coleslaw doesn't have to be a beast to make. In fact, with a few tricks up your sleeve, it's actually quite fun as it uses a lot of exciting cooking/prepping techniques. We love this curried coleslaw kraut recipe which is a jazzed up, ostentatious, bold variation of sauerkraut (pictured).
Or, if you want something a little more simplistic (but just as delicious) we like this classic vegan coleslaw recipe from The Simple Veganista.
The best vegan coleslaw in supermarkets
Don't fancy getting too creative in the kitchen? No worries! There's a ready-made vegan coleslaw for that. There's a fair few to choose from on the supermarket shelves. Here are three of our favourites.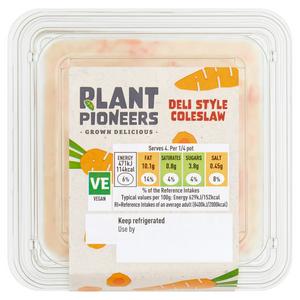 Shredded cabbage, carrot and onion in a vegan mayo dressing at £1.20 a pot.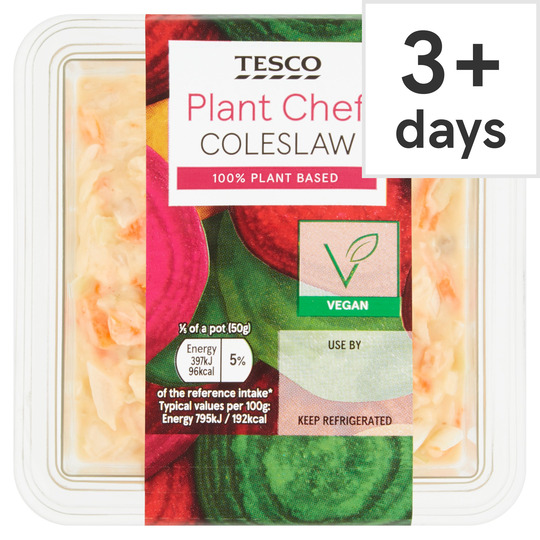 100% plant-based crunchy cabbage and veggies with a silky dressing.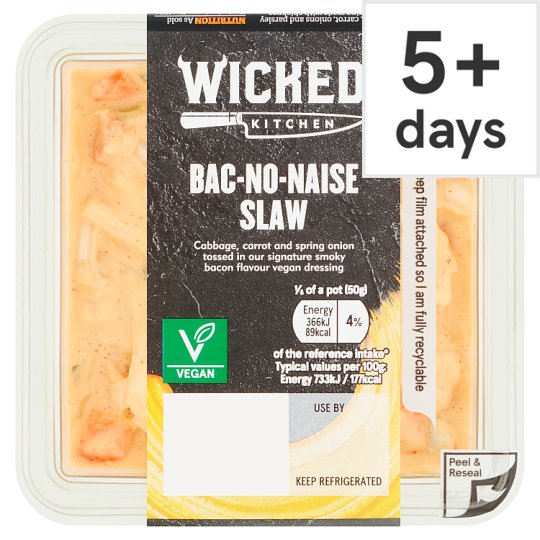 Cabbage, carrot, onions and parsley in a dressing made with chickpea, pea and sunflower protein, and smoked paprika. AKA the best friend of sandwiches EVER.
What's your favourite way to eat vegan coleslaw? Let us know in the comments.
---
by Laura Barns
Laura is our Copywriter, who is obsessed with the Hearty Roots Stew (and has been known to eat a double serve for lunch on more than one occasion). On her day off you'll find her walking her puppy Ralph, stopping off at bookshops and cocktail bars along the way. 
---
MORE GREAT READS
Let us take care of dinner
We help to make eating more plants easy and delicious. Fancy letting us take care of dinner? Check out our delicious meals here.