Lifestyle
A Guide To Vegan Mayo
by Laura Barns
3min read
If you're a big mayo lover but have recently turned vegan, or are simply looking to make some more plant-based swaps, this is the guide for you.
There are loads of great vegan mayo recipes out there, as well as great ready-made ones to buy. And we've got them all here for you. You lucky things.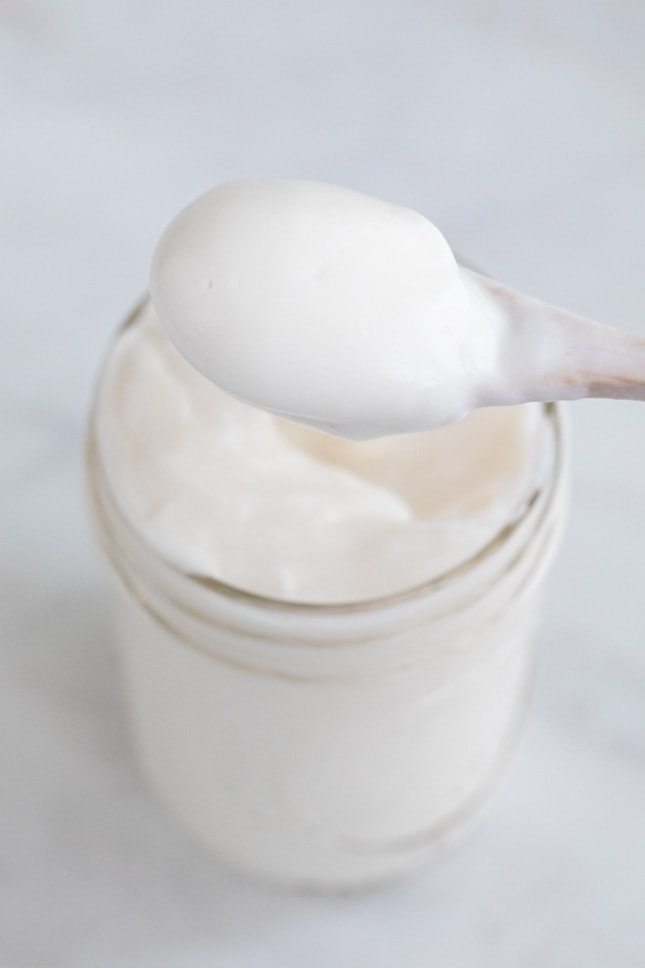 Vegan mayo recipe
Wondering what vegan mayo is made from? You need to check out this blog post. Spoiler: at the root of most vegan mayonnaise, there's generally plant-based milk which is often unsweetened soy. When combined with the remaining ingredients, this acts as the emulsifier, binding the mayo together – much like an egg does in non-vegan mayo. 
We love this vegan mayo recipe by Simple Vegan Blog (pictured) which uses the above method. Though you can also use aquafaba, a la Minimalist Baker in this vegan mayo recipe. 
The best vegan mayo in supermarkets
Don't fancy getting too creative in the kitchen? No worries! There's a ready-made vegan mayo for that. There's a fair few to choose from on the supermarket shelves. Here are three of our favourites.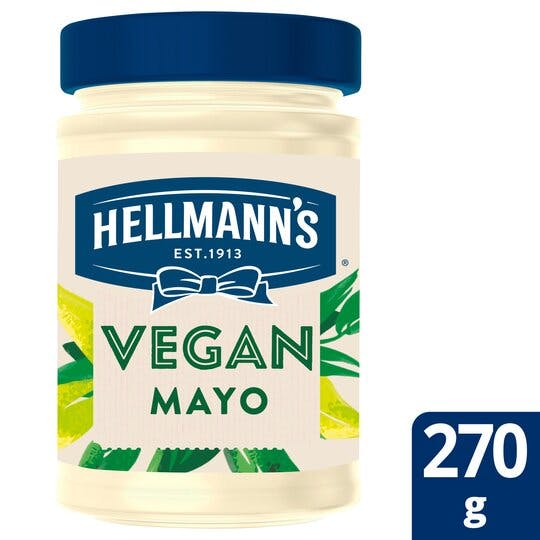 Hellmann's Vegan alternative to the traditional mayonnaise is here. Same great taste and plant-based. Their creamy and delicious vegan condiment is gluten-free, suitable for vegans and is a good source of Omega 3. It also contains absolutely no artificial colours or flavours, making it the perfect addition to vegan burgers, fries and sandwiches or as an alternative to Hellmann's Real Mayonnaise.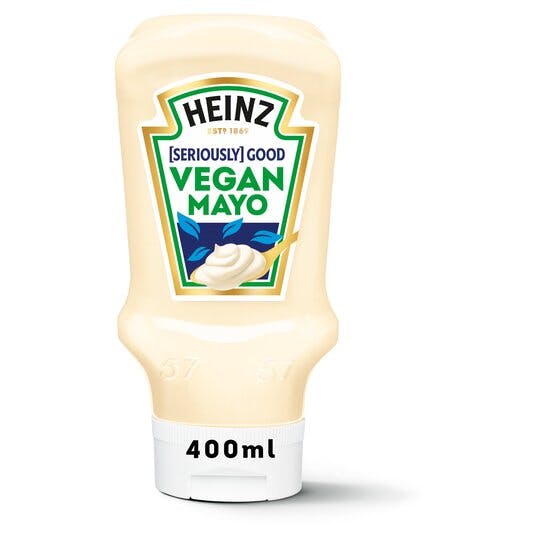 They only use quality ingredients with their new [Seriously] Good Vegan Mayo, to make a rich, creamy and irresistibly smooth difference you can taste in every spoonful. With absolutely no artificial colours or flavours, the new plant-based mayo pairs perfectly with everyday foods like sandwiches, salads and chips.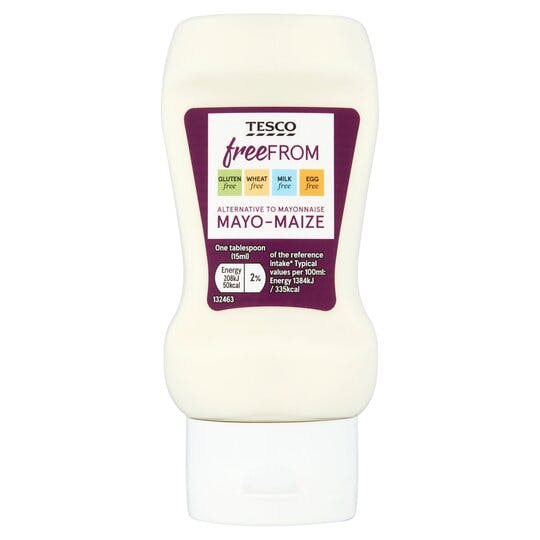 Most of the big supermarkets do a value vegan mayo now, but this one from Tesco just about clinches it when it comes to our favourite. It's creamy, not too sweet and it's just 75p too – bargain.
The best independent vegan mayo brands
More into supporting smaller, vegan brands? We hear you. Here are some of our favourite vegan mayo options from independent brands.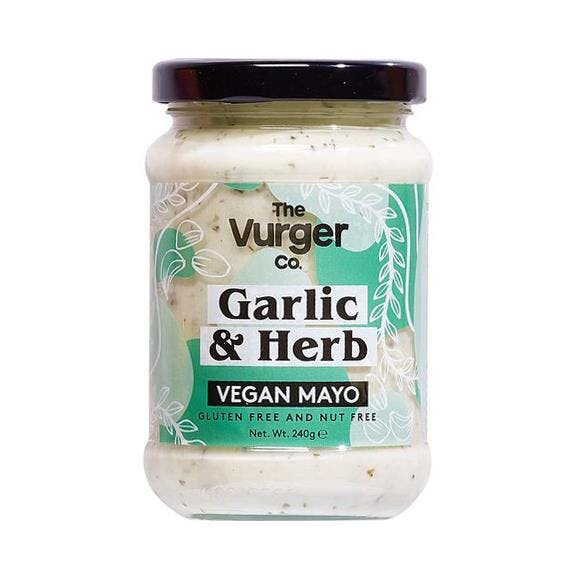 Made with a blend of basil, dill and parsley to give this Garlic & Herb vegan mayo the right level of zing, you'll surely love it. Ideal for your favourite plant-based sandwiches, potato salads or even dipping in your pizza crust!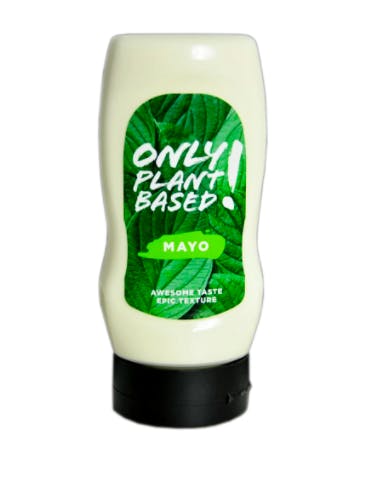 The original one - an absolute must buy with its rich, creamy texture that is balanced with a gentle tartness. This vegan mayonnaise by Only Plant-based! is a go-to condiment. It pairs well with sandwiches, toasties, burgers and fries. Its flavour and smooth texture take coleslaw and potato salads to the next level.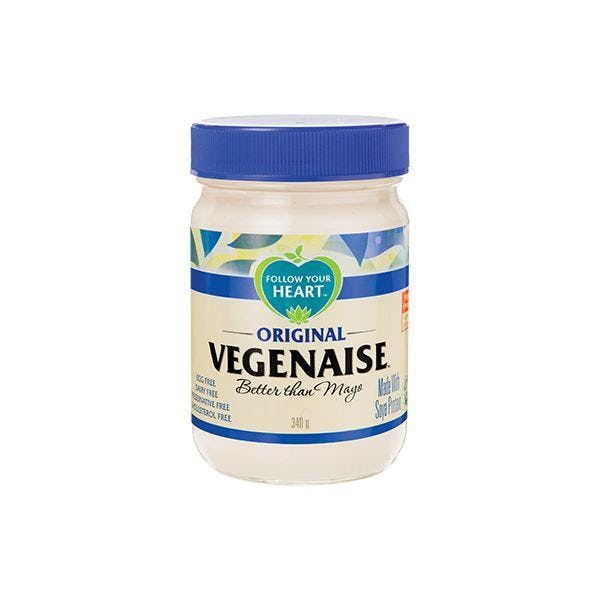 Enjoy real mayonnaise taste with this world-famous, egg-free and all natural Vegenaise® Dressing and Sandwich Spread! It's Better than Mayo. Just like Hellmann's Vegan Mayo you may remember from before you went vegan, but better!
Our favourite recipe using vegan mayo
If you're now hungry for something loaded with vegan mayo, then check out this tasty recipe from Aliza for vegan garlic mayo and mushroom wraps – your lunches will never be the same again.
---
By Laura Barns
Laura is our Copywriter, who is obsessed with the Hearty Roots Stew (and has been known to eat a double serve for lunch on more than one occasion). On her day off you'll find her walking her puppy Ralph, stopping off at bookshops and cocktail bars along the way. 
---
Let us take care of dinner
We help to make eating more plants easy and delicious. Fancy letting us take care of dinner? Check out our delicious meals here.