Lifestyle
A History of Flavours: Thai Red Curry (Kaeng Phet)
5min read
If you're familiar with Thai food, then you've undoubtedly come across a Thai red Curry on your culinary adventures. It's a (delicious) staple from Thailand with an interesting history. Keep reading to learn more about this flavoursome and aromatic dish.  
Spicy, fragrant and fresh ingredients packed with crunch are some of the things that we think of when we recall our favourite Thai dishes – and the infamous red curry is no different.
What is Thai red curry?
This dish is also known as 'the spicy curry', just a subtle hint that the dish packs a few fiery ingredients. It draws its name (and colour) from the large volume of red chillies used to make its paste.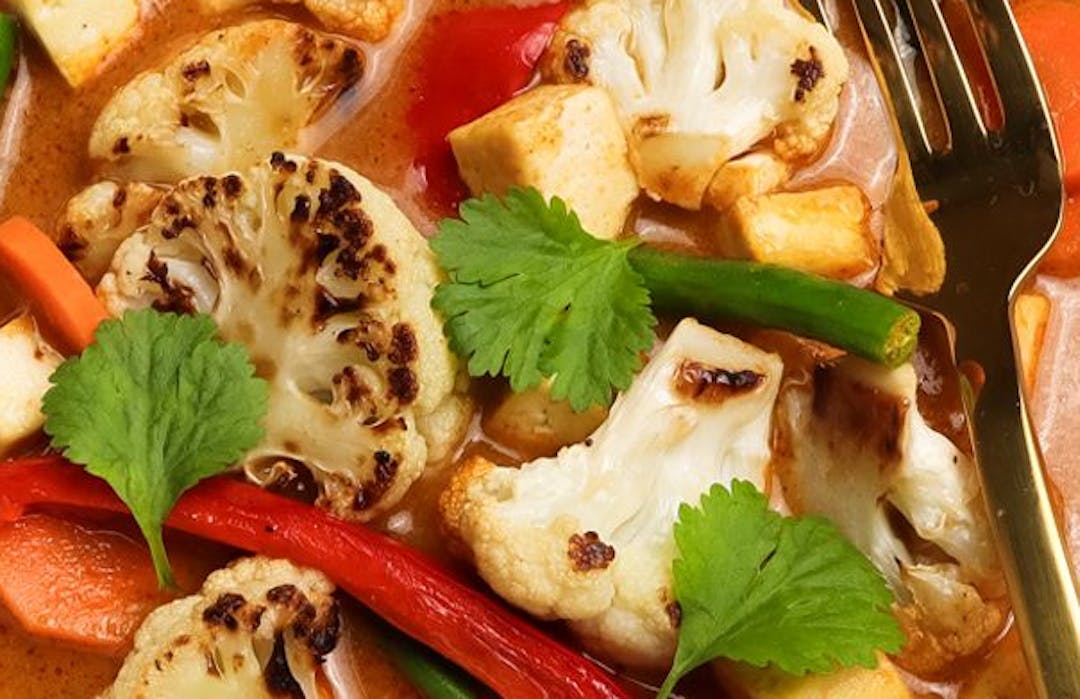 The red paste includes lemongrass, ginger, garlic, galangal, shallots, coriander root as well as cardamom, nutmeg, cloves, coriander, cumin, and cinnamon. After these ingredients have been crushed together, kaffir lime leaves and coconut milk are added to create a soup-like broth. 
Then potatoes and other vegetables are added, sometimes topped with peanuts and generally served with rice.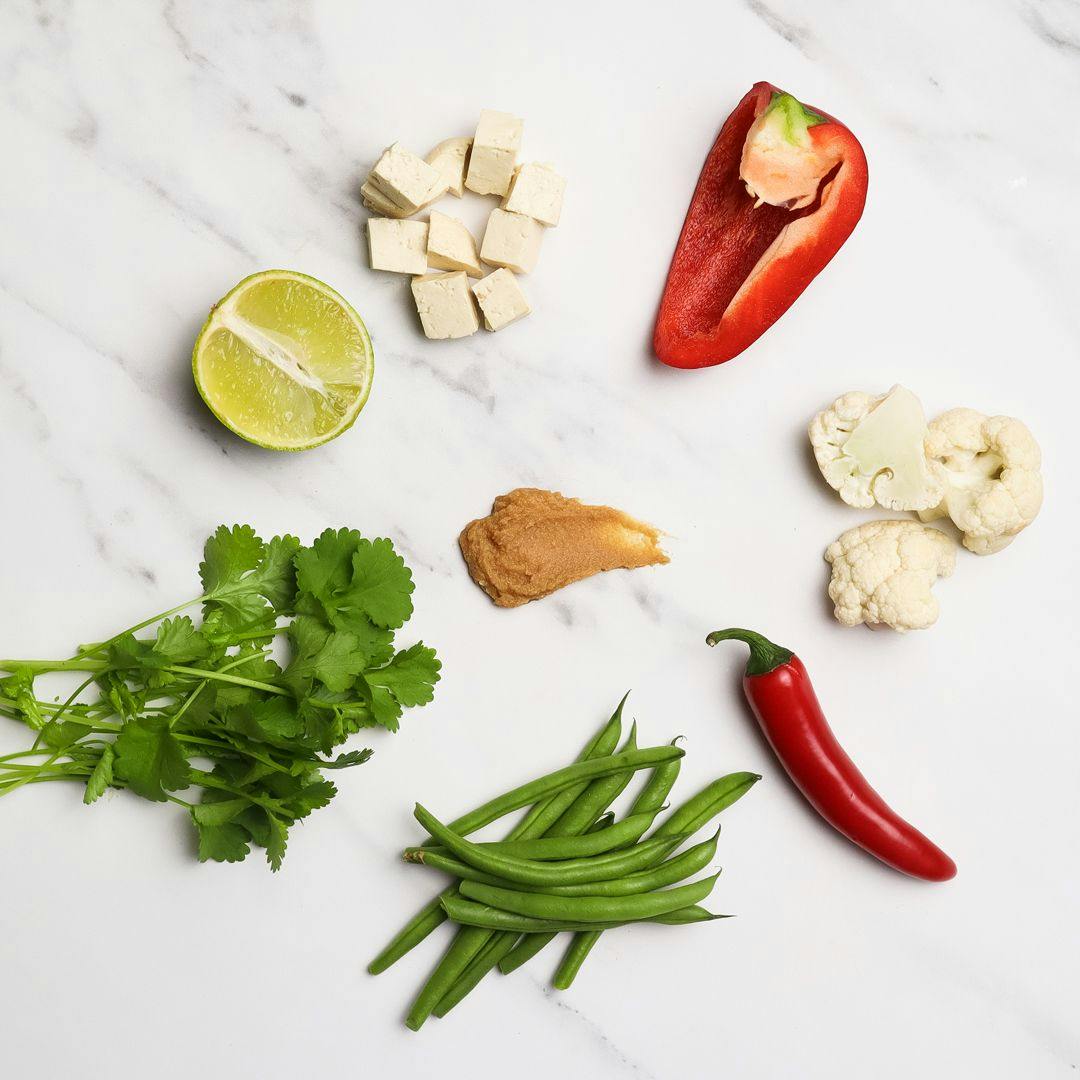 This dish is not only one of the most iconic and easily recognisable dishes here in the West, but a popular and traditional staple throughout Thailand too.
The origins of Thai red curry 
The dish originates in Central Thailand. As the only South-East Asian country to not be colonised during the Western imperialism in Asia, the Thai cuisine was able to remain largely unaltered by the European regime and taste buds. Spicing remained powerful and fragrant and centuries-long cooking methods remained in practice.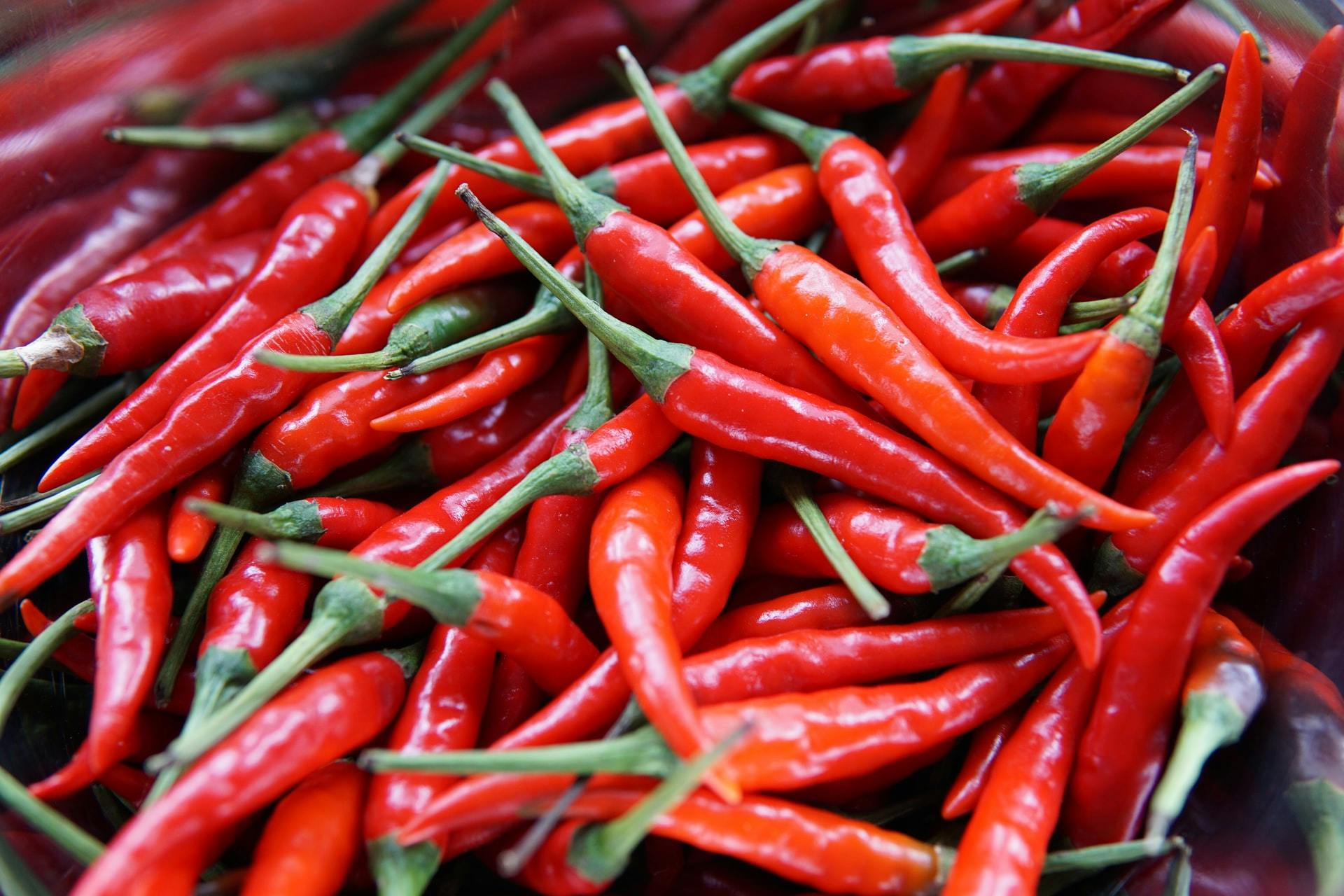 This doesn't mean that the cuisine is without influences though – the story goes that the cuisine learned frying from China; was given a wave of new aromatic spices from India, and received chilli peppers from Portuguese Missionaries along with peanuts from central America. All of which we now know to be Thai staples. 
But throughout, native fresh herbs and roots remained key giving Thai curries their unique palate. 
Our Thai red curry
After a lot of serious development time (which included multiple taste tests), our Spicy Thai-style curry is here for you to try. Loaded with tofu, red chillies, lemongrass, ginger, garlic and coconut milk as well as cauliflower, green beans and peppers – we think that it's best enjoyed with rice.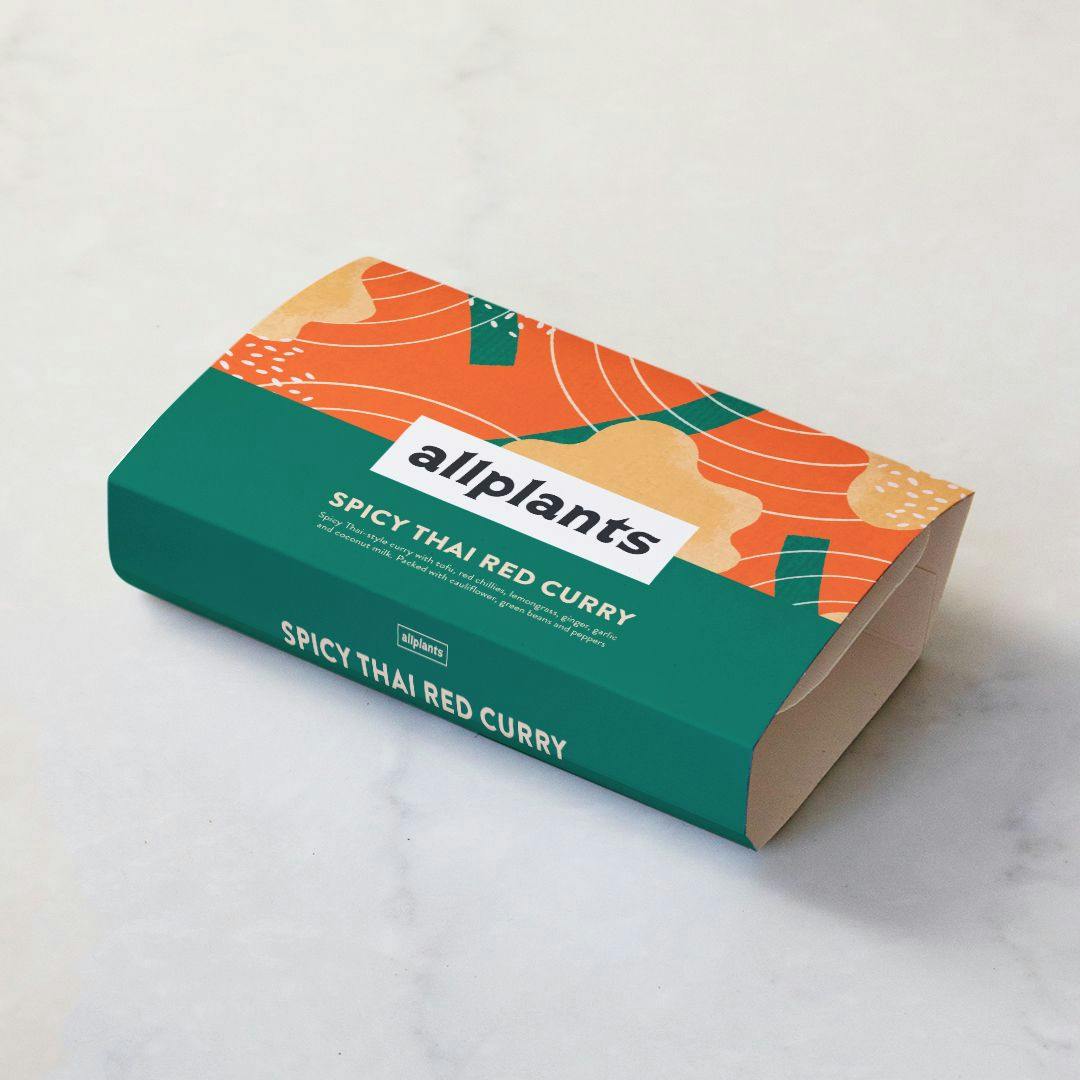 ---
By Fabian Jackson
Fabian is one of our lovely Content Marketing Assistants who loves writing almost as much as he loves coffee, old episodes of Escape to the Country (no judgement here), and cooking up a storm in his kitchen.
---
Let us take care of dinner
We help to make eating more plants easy and delicious. Fancy letting us take care of dinner? Check out our delicious meals here.