Lifestyle
 A Simple Guide to supermarket Vegan Meats
4min read
There are loads of different vegan meats that have hit the shelves at your local supermarket, so follow our guide to have your questions answered about vegan meat and discover our favourite brands!
As veganism becomes more and more popular, supermarkets have stocked shelves with great alternatives to meat, like Linda McCartney's range, Vivera and Sainsbury's own line of vegan meats; Plant pioneers (shoutout to their vegan caramelized onion shroomdogs, which completely changed the vegan sausage game). 
Let's take a closer look at two of the most well-known and loved vegan meat brands – Quorn and THIS – and see what they're made of!
What is Quorn?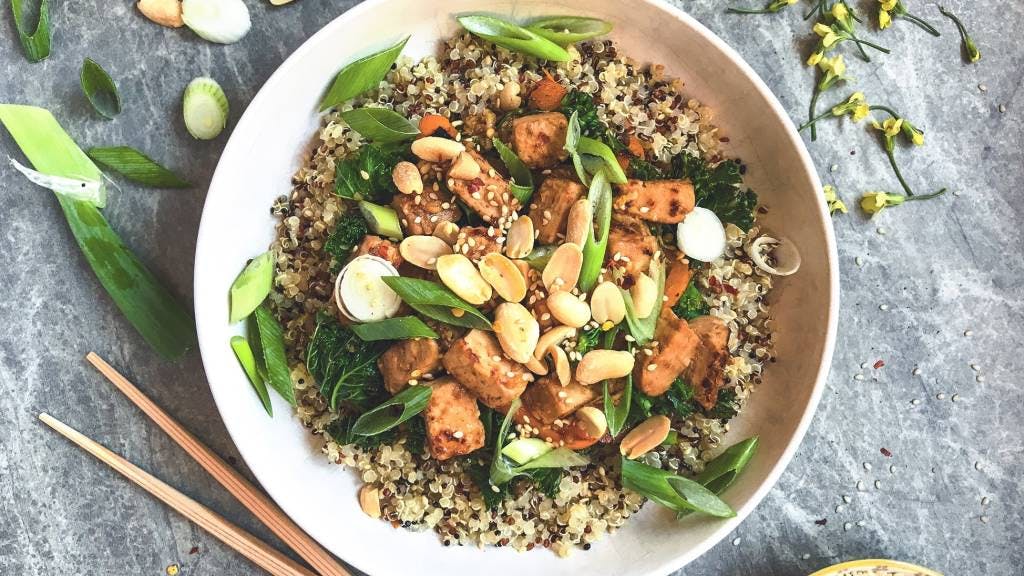 Photo Credit: Quorn UK
Quorn is the name of a brand that sells various forms of plant-based meat substitutes. Over time, it has become synonymous with the name of the main ingredient of Quorn products, although the actual name for this is mycoprotein. Mycoprotein is a single-celled protein made from a natural fungus known as Fusarium venenatum. Mycoprotein is a source of protein, whilst also being low sodium, sugar and in saturated fat. It is made using a fermentation process that is similar to the process of brewing brew beer, or making bread. Check out our article on whether yeast is vegan to find out more.  
So Quorn is vegan, right?
While all the products are vegetarian, some Quorn products aren't vegan due to the use of rehydrated egg whites and other dairy products. But no need to worry! Quorn also has a great and vast range of vegan products too. Look out for a big green tick on packaging to figure out what products are vegan. We recommend Quorn's hot and spicy vegan burgers, especially thrown on the grill at a summer barbeque. 
What about THIS? What is it?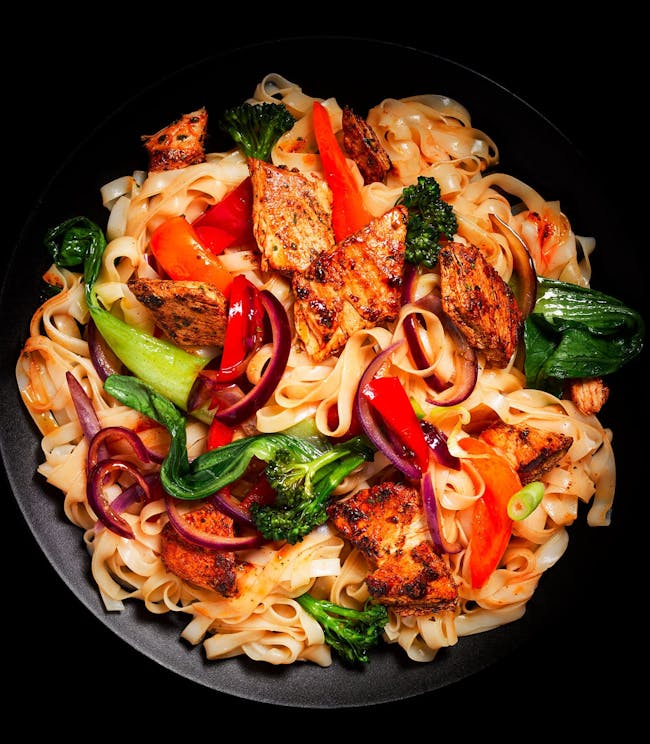 Photo credit: THIS
THIS is also a brand that sells plant-based meat substitutes, and is made from soya protein concentrate to replicate the texture and bite of meat products. This means it is a great source of protein, whilst also being jam-packed with iron as well as vitamin B12. In fact, it contains more protein than many cuts of meat, tofu, lentils, tempeh and most vegetables, too.
So is THIS vegan too?
Absolutely! The THIS range is vegan and it is known for being so good it could trick even the biggest meat-lover among us into thinking it was real. Created by two former burger chain founders, the THIS range contains some of the most realistic vegan meat on the market — and it's available at supermarkets near you. See for yourself by trying their vegan chicken tikka pieces, or their vegan bacon rashers! 
---
By Toni Olukiran
Toni is one of our lovely Content Marketing Assistants, and when she's not writing posts about everything from Jamaican cooking to vegan champagne, she's making a Spotify playlist (she was at 200, at her last count) or playing tennis in the park.
---
Let us take care of dinner
We help to make eating more plants easy and delicious. Fancy letting us take care of dinner? Check out our delicious meals here.