Lifestyle
Black-Owned Vegan Food Businesses To Support In The UK
4min read
Support and celebrate black food businesses in its many forms the next time you're hungry for some quality food. Here's a directory to some amazing black-owned restaurants in London and beyond. 
Vegan food is intrinsic to lots of black cultures and communities all over the world. As veganism continues to become popular and the restaurant business has opened up to the world of plant-based eating, Afro-Caribbean cuisines and beyond are paving the way for delicious, creative vegan food. The next official Black Pound Day is the 3rd of October, which occurs the first Saturday of every month and encourages everyone to spend and shop at black-owned businesses to supporting the growth of the UK's black economy. So why not start with these fantastic restaurants? 
From Jamaican street food to authentic Ethiopian classics, to your favourite vegan junk foods, these are the black-owned businesses you've got to visit. 
London-based black-owned vegan restaurants
London is a treasure trove of amazing food from around the world, and the vegan eats are no exception. Here are just a few that are black-owned, serving up vegan delights.
135A Rye Ln, Peckham, London SE15 4ST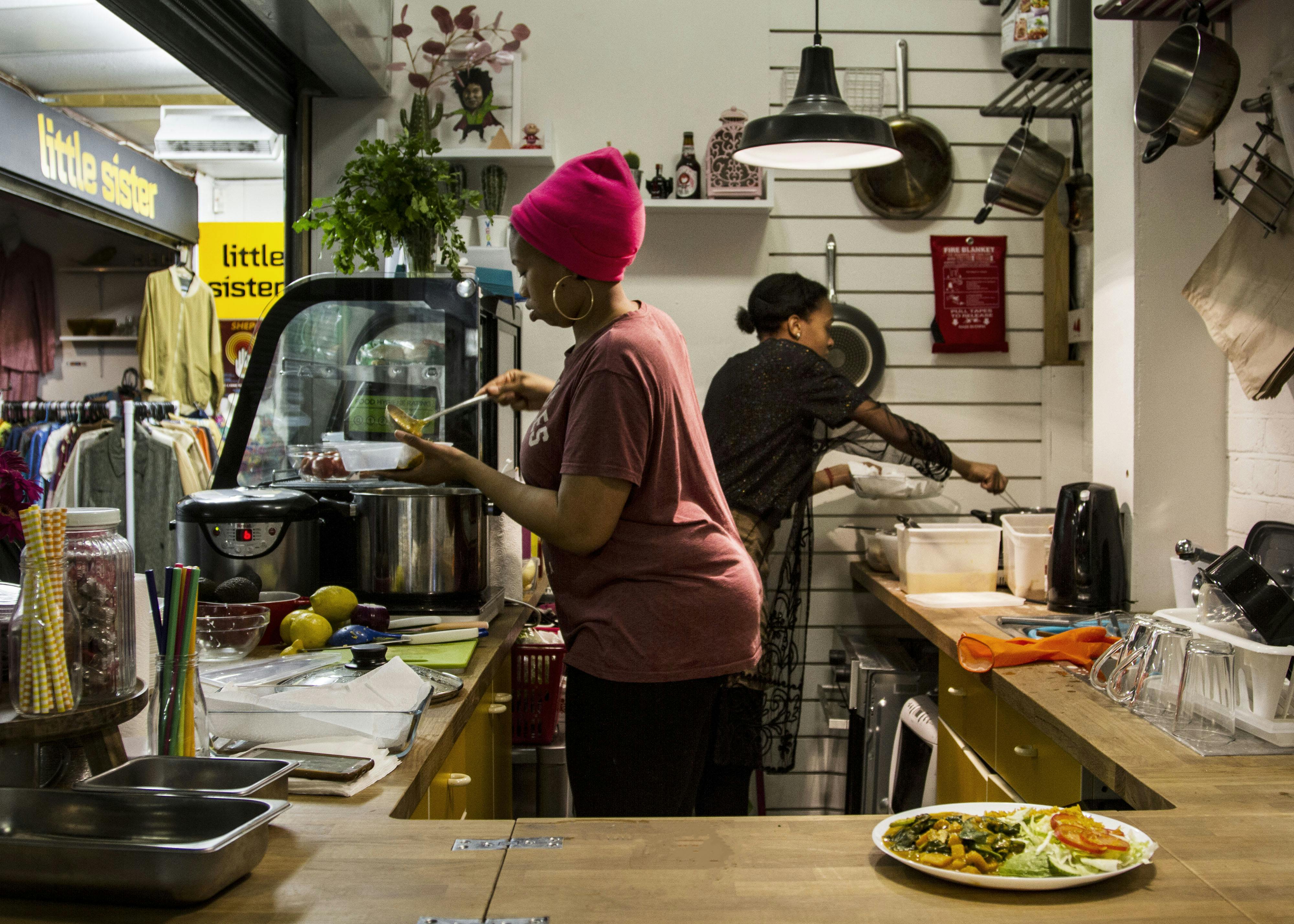 Deserted Cactus is a unique and exciting eatery where there's no menu. Instead, Esme, the owner and the only chef, serves a dish of the day, and the food is always delicious. It's not surprising that she sometimes runs out of food and has to shut up shop for the day — that's how much people love it. Expect hearty vegan soul food: vegan mac and cheese, stews and southern fried jackfruit. It's great food with chill vibes. 
 8A Sayer St, Walworth, London SE17 1FH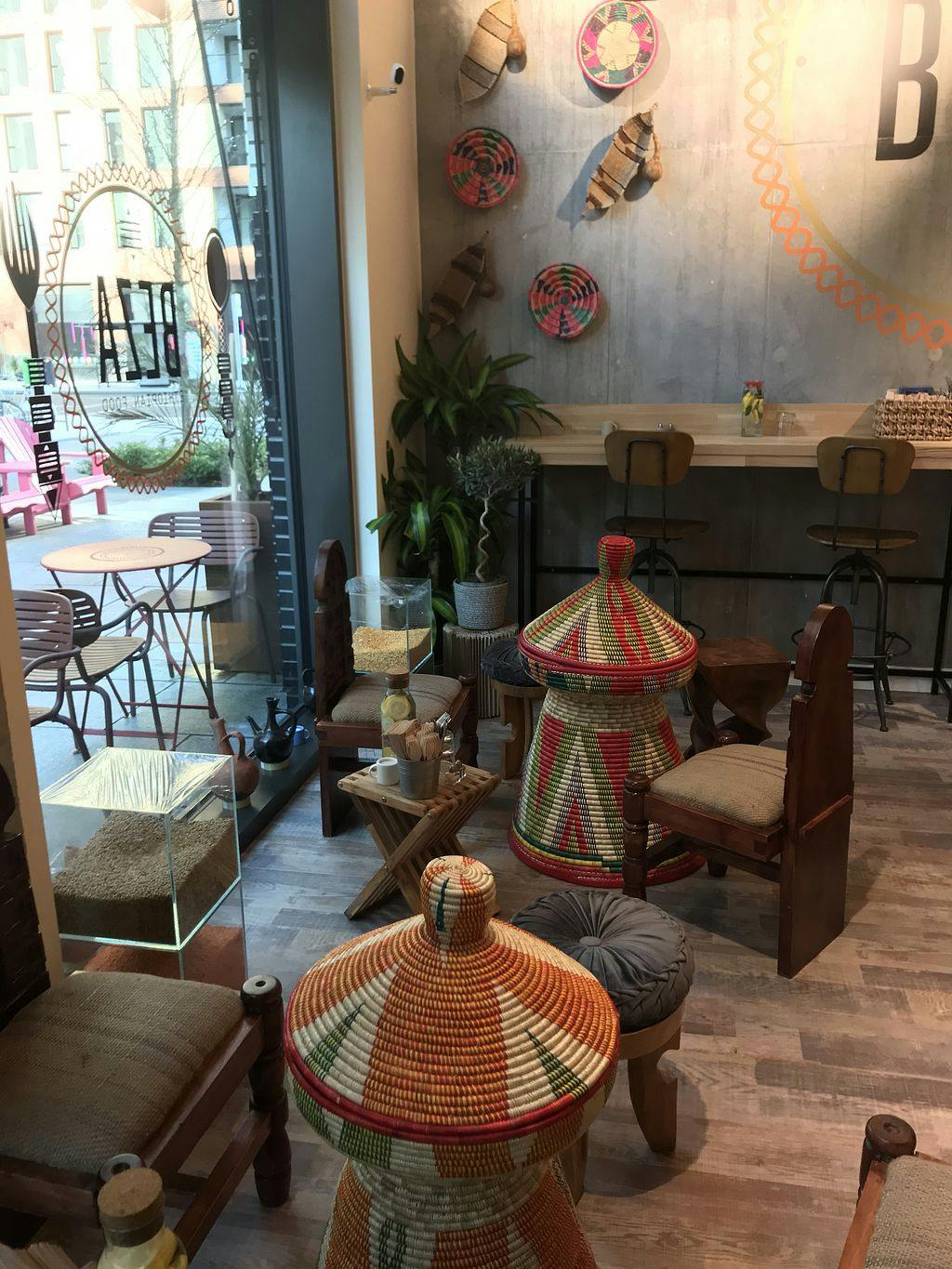 Beza is a vegan restaurant making authentic, flavourful Ethiopian dishes in Elephant and Castle. Making East African Cuisine accessible, Beza represents just one community in Africa in which veganism has been a part of the culture for centuries. Healthy seasonal food in a welcoming and cosy setting means you've got to check it out.
Unit 4, Brixton Village, Coldharbour Ln, Brixton, London SW9 8PR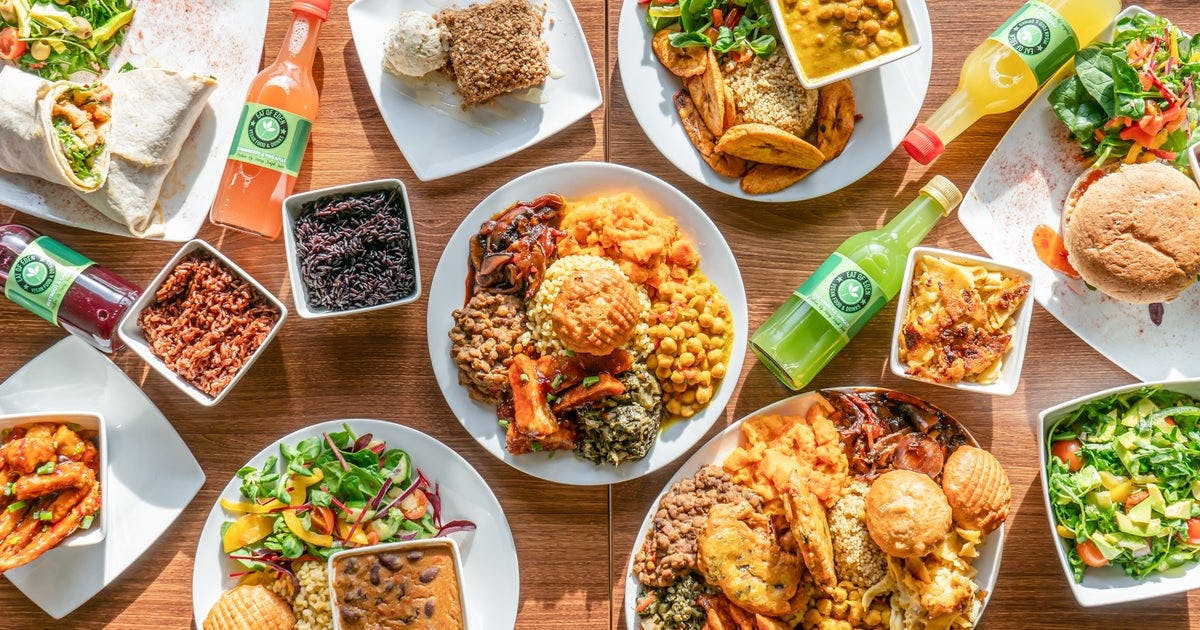 Eat of Eden is for the people with big appetites for lots of vegan food. With massive portions of fantastic vegan food, you'll feel stuffed for hours with this fantastic Caribbean food. Be sure to try the vegan patties for flaky and authentic pastries of plant-based goodness. A staple in Jamaica (and one of my absolute favourite foods in the world), patties are the ultimate street food and are destined to be a favourite of yours too.
Market, Surrey St, Croydon CR0 1RG
Livity is all about the Jamaican philosophy of ital: derived from the word vital, it's about celebrating and nourishing your body with the best the earth has to offer. Livity is run by two twins who keep this at the centre of their restaurants, providing hearty dishes like jerk lentils and stewed peas. Livity should be your go-to for rich curries and stews, bringing out the best of all things plants.
Vegan black-owned restaurants outside London
Vegan restaurants from black owners aren't limited to London. Here are some amazing restaurants outside the capital that also deserve your attention:
184 Rochdale Rd, Manchester M40 7RA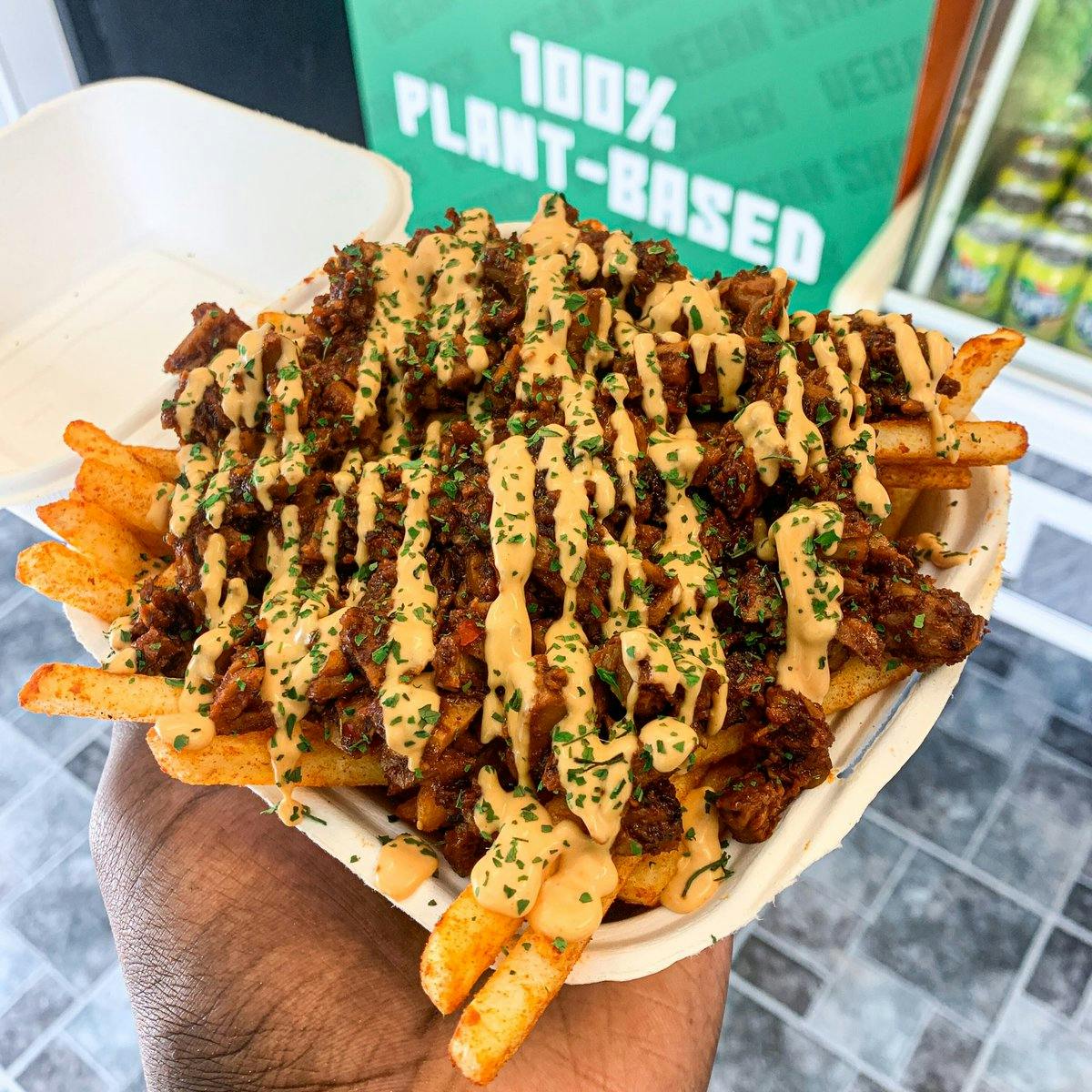 Based in Manchester, Vegan Shack serves up a range of street and healthy junk food vegan eats. They're known for their fast-food style breakfast menu including veganised versions of the McDonalds' sausage and egg muffin, but also knock it out the park with their main menu. From BBQ loaded fries to vegan burgers, from 'chickn' tenders to plant-based freakshakes, Vegan shack is your destination for the best vegan fast food.
165 Portobello High St, Portobello, Edinburgh EH15 1EU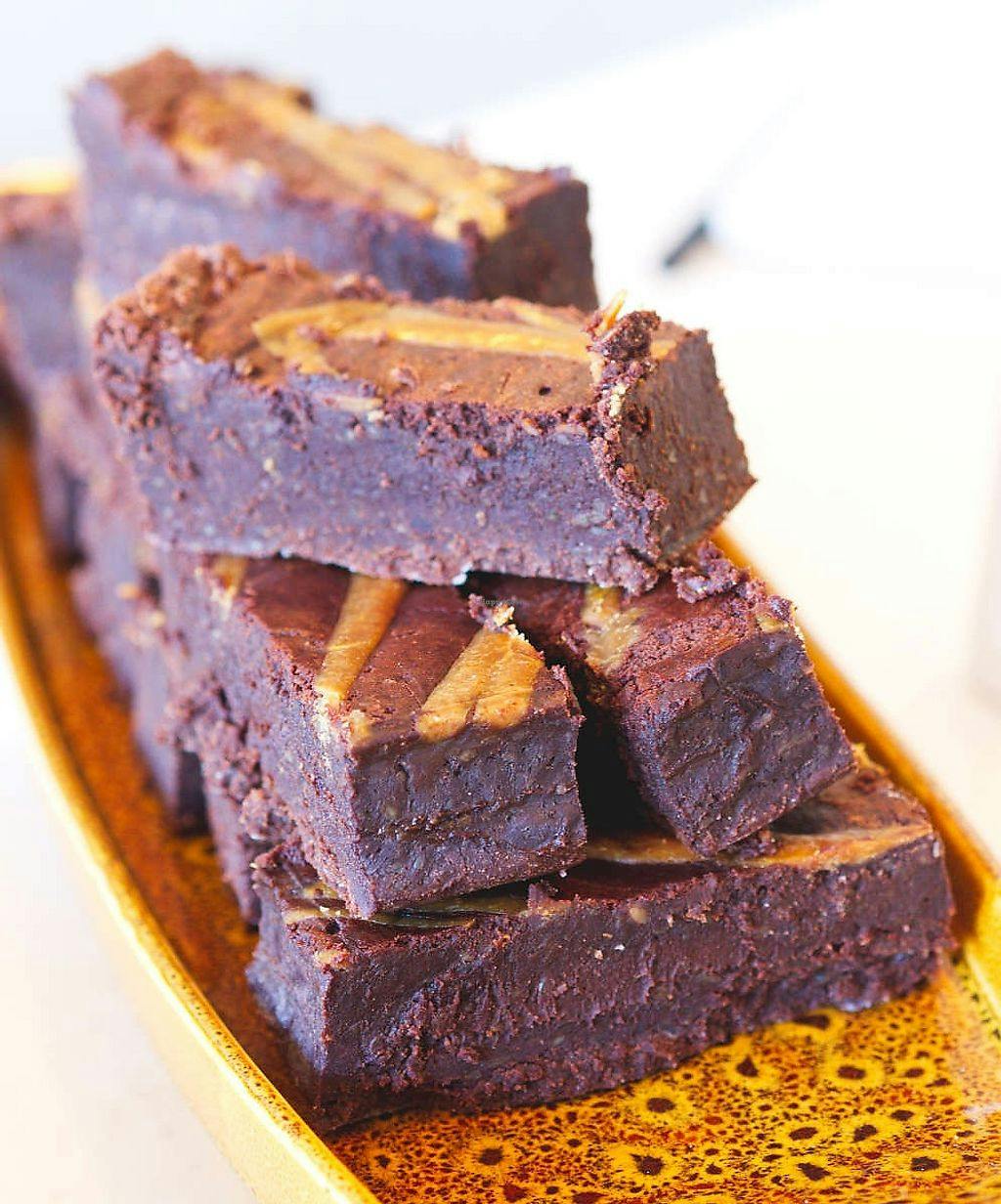 For the best vegetarian-vegan cafe in Edinburgh, check out Gogo Beets. Dog-friendly and plant-powered, this little spot is perfect for all your sweet treat needs. Vegan rocky road, smoothie cake and Biscoff brownies are just some of the bakes you'll have to choose from, which will no doubt be the most difficult decision you'll have made in a while, considering they're all drool-worthy. 
180 High Street Deritend, Deritend, Birmingham B12 0LD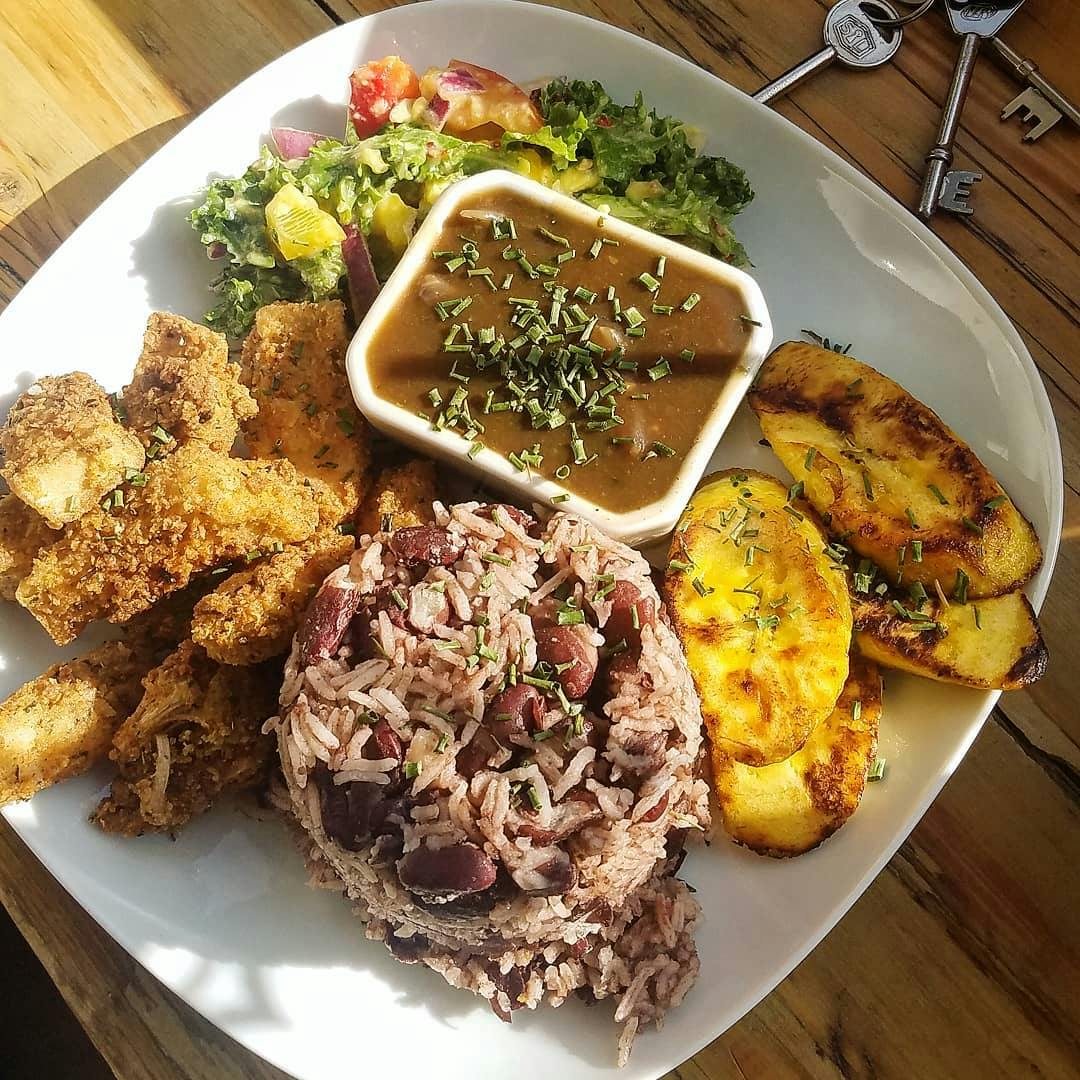 Sharing the vegan Caribbean love elsewhere in the UK, Earth's Kitchen will transport visitors of the Birmingham-based restaurant straight to the West Indies with their amazing dishes. If there's one thing you need to do, it's check out the 'jackfruit bumpling' on offer: fried jackfruit with fried Jamaican dumpling as buns? Insane.
120 Eastgate St, Gloucester GL1 1QT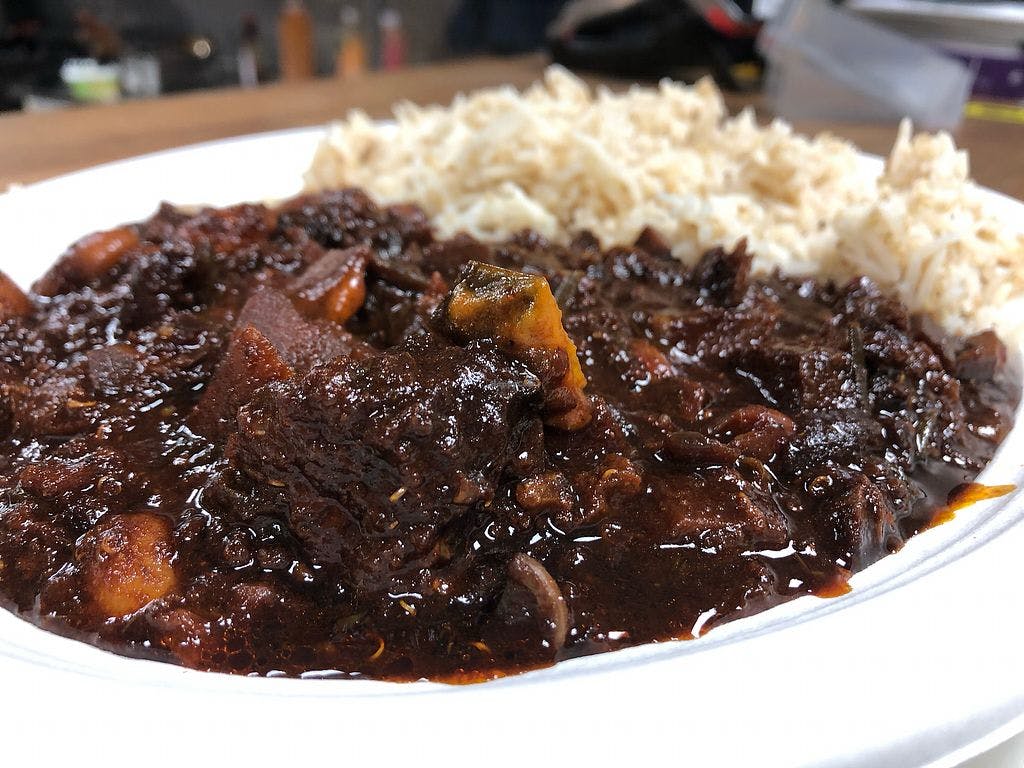 As the name implies, this Gloucester-based eaterie specialises in vegan soul food. Whether you want a warming gumbo, stew or curry to beat the winter chill, or a vegan burger the size of your head, Sowl Fuud has something for everybody— and it won't disappoint. 
---
By Toni Olukiran
Toni is one of our lovely Content Marketing Assistants, and when she's not writing posts about everything from Jamaican cooking to vegan champagne, she's making a Spotify playlist (she was at 200, at her last count) or playing tennis in the park.
---
Let us take care of dinner
We help to make eating more plants easy and delicious. Fancy letting us take care of dinner? Check out our delicious meals here.