Lifestyle
Confessions of an Occasional Vegan: On being a nugget addict
by Katie McLurg
5min read
Hi I'm Katie, a (partially) reformed nugget-enthusiast and long time milk chocolate lover. After joining what was then a small, wonderfully welcoming but entirely vegan allplants team in 2018, I have learned more than I ever thought there was to know about life on the inside. Call me the Louis Theroux of plant-munching. I'm here as your part-cheese spirit guide to help you navigate the world of vegan adjacent living.
Suffice to say I wasn't Googled before I landed the allplants gig. Had you done so in 2018 one of the first results in image search was of my face Photoshopped onto a chicken nugget (still is). And who is knowingly hiring that person for an all-vegan brand? Nobody, that's who. 
Such unapologetic obsession with McDonald's, KFC and the simple pleasures of a box of nuggs had led me to give them up (along with all other forms of fried chicken) for a year as part of a charity fundraising venture. How far I then travelled between that and last Veganuary, which found me Photoshopping my face onto beetroot for new heights of food-based sponsorship.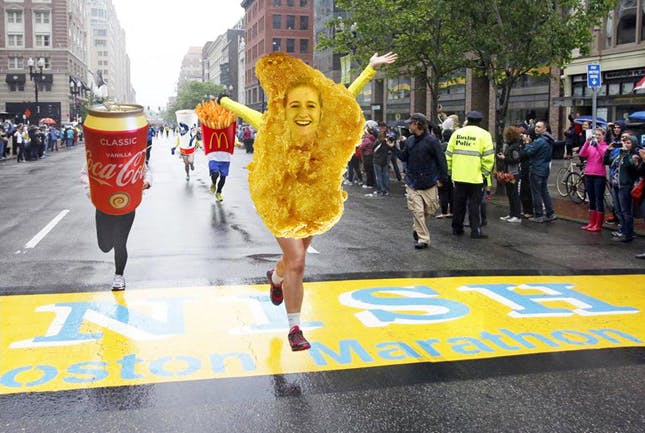 Run nugget, run
For all those naysayers who rattle on with "why do vegans eat fake meat" I used to be you. Since then I have come to understand there are plenty of reasons people choose to eat less or no meat, many of which are simply nothing to do with not enjoying or craving the taste and texture of it. 
In fact, lots of our community cite McDonald's as their Achilles heel when breaking their plant-based plans. And take it from me first hand; giving up Maccies Chicken Selects isn't an easy ask. They don't make it any easier with their veggie dippers, which I can only describe as akin to deep fried Cuppa Soup. All chicken substitutes are not created equal.
If you're looking for some tips to reduce your meat intake or kick the nug habit for good, you have come to the right place.
Marli's Kitchen Chick'un is the one: I'll be honest, I haven't tried the Seitan, but I swear by the oyster mushrooms. With Marli's perfectly balanced spiced batter, coating surprisingly meaty mushrooms, you'll be reaching back in the bag to cook some seconds in no time. I promise.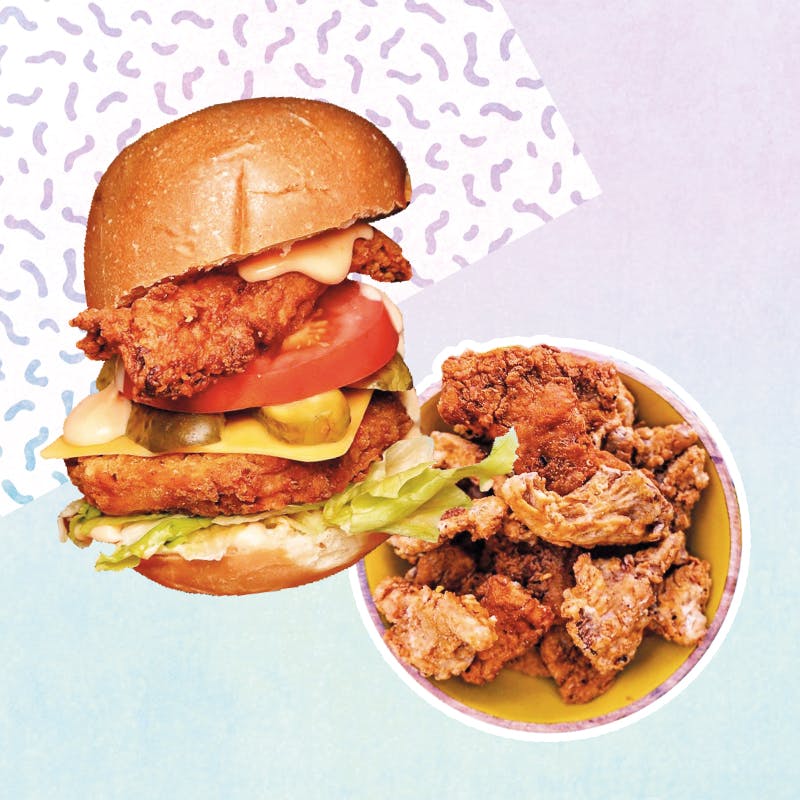 This is not just fake meat, it's M&S fake meat: Don't @ me, you clicked on an article about chicken nuggets. The M&S Plant Kitchen Chicken Kiev made a weekly appearance during my Veganuary last year. If what you're missing is the simplicity of meat-based cooking and just need something to bang in the oven, this is your guy. They have also just added chicken tenders and chunks to the range. I make no promises on the health benefits, but again...here you are reading a chicken nugget article.


Goodbye Gastro Pub: If you're a meat- and- two- veg type chef it's time to get some new recipes under your belt. A lot of British and European dishes rely too heavily on the umami of the meat for flavour for us to make simple swaps, and that's why you might be feeling disappointed. I firmly believe Eastern recipes are the key to lasting longer on a plant-based diet. The fragrant spice mixes and endless possibilities mean you aren't looking to get your flavour from the meat, and therefore it's easily subbed out for veggies without missing it. I recommend grabbing a copy of Meera Sodha's East or looking up her Guardian column; she knows how to work a vegetable.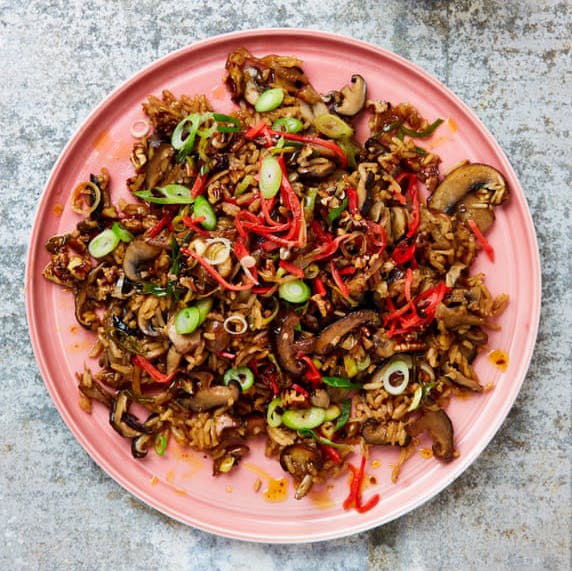 In need of a nug fix: When you just want nuggets pure and simple then I think Quorn's Crispy Nuggets are hard to beat (sorry, THIS™). They aren't chicken tender convincing, but they aren't far off your basic nugget entry level. 


Stay away from tempeh and tofu: Gasp. I said it. Dip a toe when it comes to subbing out meat, don't dive in with both feet straight away. I assure you that going zero to tempeh is going to have you running back to the Colonel's embrace faster than you can say nugget. I'm not suggesting you can't enjoy them (and might even on your first try) but I would recommend pacing yourself around the more, ahem, vegan tasting of our friends until you've built up a good repertoire. 
Disagree with my position on fake meat? Got some tasty recipes or recommendations? I would love to chat with you in the comments.
----------------
At allplants we make trying to eat more plants an easy, judgement-free choice. Get yourself an Udon on me. Shop now and use OCCASIONALVEGAN10 for £10 off your first order.
---
By Katie McLurg
Katie is our Head of Creative, head of crafts (ask her about her Harry Potter-themed gingerbread houses) and head of looking-after-allplants-pups, which is totally a thing. As well as baking, painting, drawing – you get the idea – on her day off you'll find her giggling with her godson, or eating our Mushroom Risotto.
---
Let us take care of dinner
We help to make eating more plants easy and delicious. Fancy letting us take care of dinner? Check out our delicious meals here.