Lifestyle
Three Cheers for Chia Seeds: The Small But Mighty Superfood 
by Laura Barns
6min read
If you're looking for plant-based protein, you may have heard of chia seeds.
If your chia seed knowledge isn't amazing, 1. We'll let you off, and 2. It will be after you've finished reading the below. Don't thank us, it's what we do.
What are chia seeds?
Many people are surprised to learn that the chia plant – Salvia Hispanica – is a member of the mint family. It's native to MesoAmerica, and the tiny seeds of the plant have a long history of use. The Mexican Tarahumara tribe (Born To Run, anyone?) ate them for strength and endurance, and an Aztec warrior would carry the seeds as part of their rations. 
The Mayan word 'chia' means 'strength', and the benefits of chia seeds reflect this and more. They have long been considered medicinal and were even used instead of gold for trade.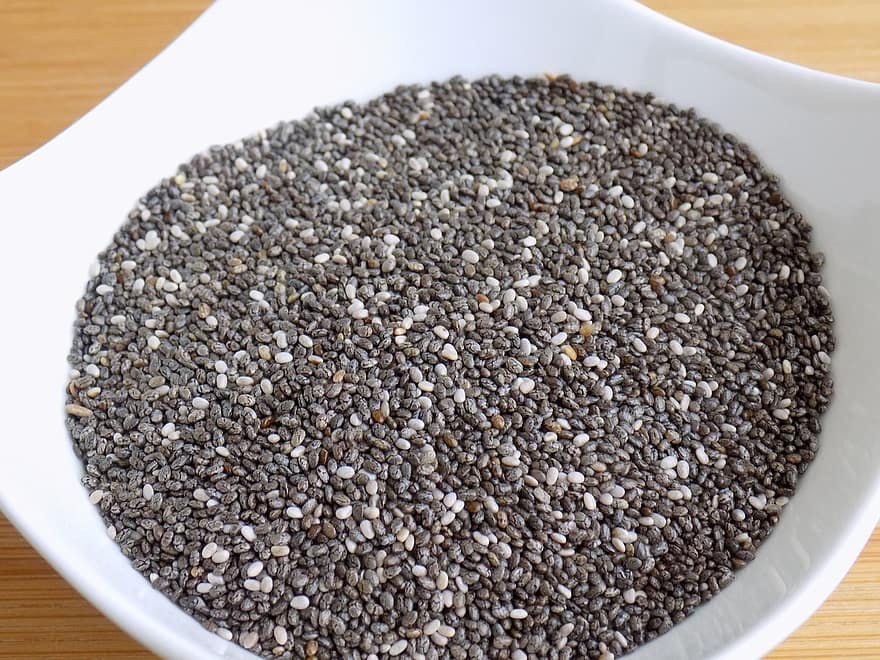 Are chia seeds healthy?
Put simply, yes. Though they may be small, these tiny seeds are certainly mighty in terms of nutritional value. They contain all nine essential amino acids, which gives them complete protein status, helping the body build and repair muscle. This is a big reason for their popularity throughout history, and today. 
They are a great source of plant-based protein, making them a favourite with vegans and veggies, and not only that, they are also high in omega-3 fatty acids which have an anti-inflammatory property – perfect for plant-based athletes.
Chia seeds are similar to flax seeds in terms of their appearance and versatility, but thanks to their antioxidant properties, they have an awesome advantage. They also contain B vitamins and are very high in minerals, containing more iron than spinach, and more calcium than dairy milk – winning! Magnesium, phosphorus, zinc, copper, manganese, potassium and selenium make up the rest of their powerhouse properties.
What do chia seeds taste like?
Chia seeds are pretty mild in flavour, which is another reason why they're so versatile and popular as a way to boost your protein count. You can add a couple of tbsps into most vegan-friendly recipes, like soups, stews and smoothies.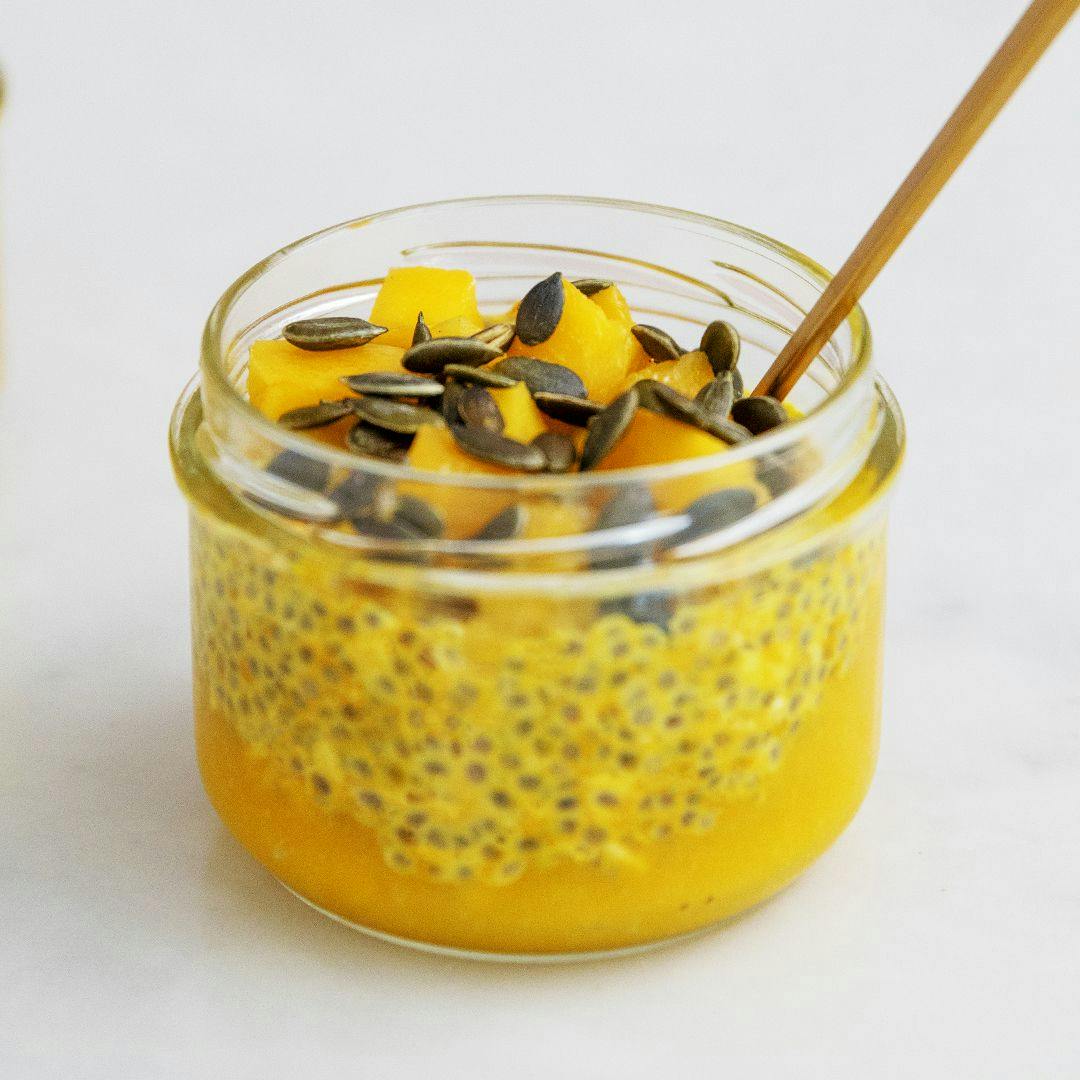 How to cook with chia seeds
From pancakes to puddings, and the three mentioned above, there are a million and one things you can do with chia seeds in the kitchen. 
When combined with liquid, chia seeds grow and form a gel-like substance that can be used as a good substitute for eggs in vegan baking. Simply mix 1 tbsp of seeds with 3 tbsp water to get the equivalent of one egg, and bake away!
This gel also works really well for making chia pudding for breakfast, though if you don't fancy the faff, you'll be pleased to know we've done the hard work for you. You can add a chia seed pudding to your next allplants order for the perfect morning-kick-starter. 
What else can you use chia seeds for?
Did you know that chia seeds aren't just heroes in the kitchen? In fact, thanks to their high levels of Vitamin E, they can be used to make the perfect vegan face mask. Simply combine with coconut oil and massage onto your face, for a gentle, nourishing DIY face scrub.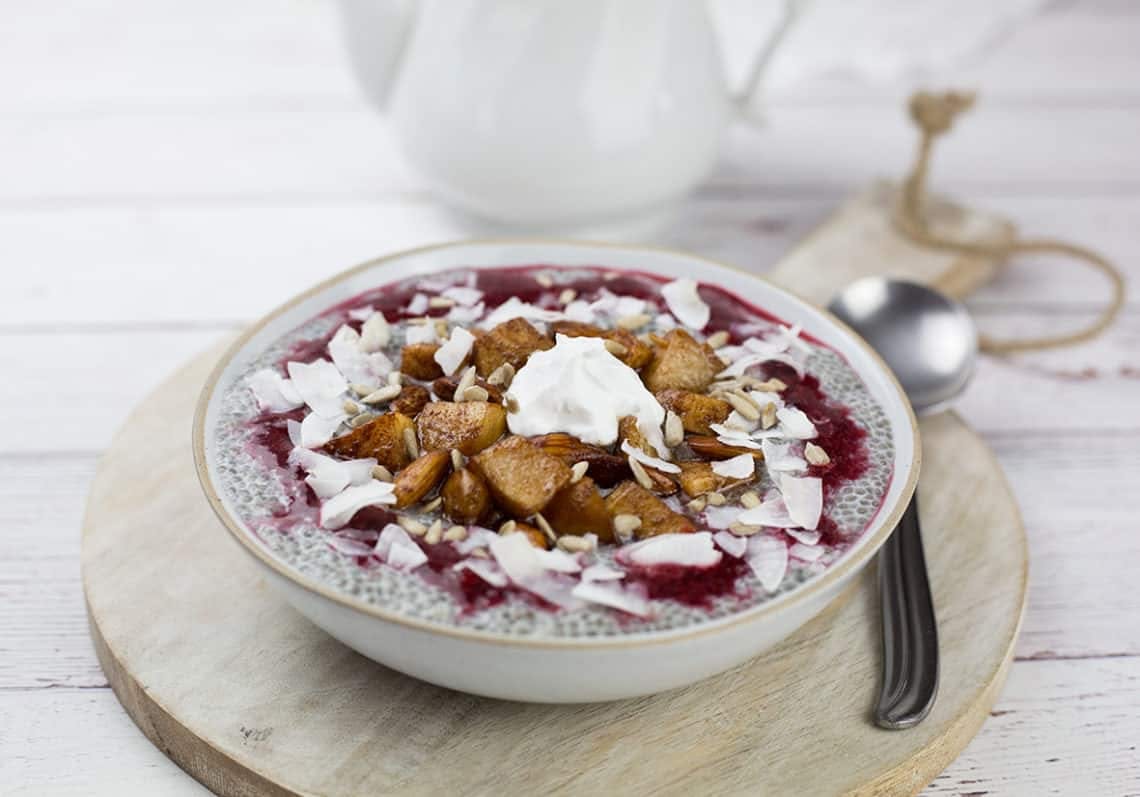 Are chia seeds expensive?
On average, chia seeds tend to be about £3 per 100g, meaning they are quite pricey. This is largely due to importation costs. The good news, however, is that you only need one or two tbsps a day to soak up all their goodness, so a small pack should last you a couple of weeks.
Where to find chia seeds 
Chia seeds are growing in popularity, so you can now find them in the health section of most large supermarkets. If you want to keep the costs down as much as possible, it's a good idea to consider buying in bulk from health or vegan-focused stores.
---
By Laura Barns
Laura is our Copywriter, who is obsessed with the Hearty Roots Stew (and has been known to eat a double serve for lunch on more than one occasion). On her day off you'll find her walking her puppy Ralph, stopping off at bookshops and cocktail bars along the way. 
---
Let us take care of dinner
We help to make eating more plants easy and delicious. Fancy letting us take care of dinner? Check out our delicious meals here.
Shop now