Lifestyle
Cooking With Tofu: The Basics
4min read
Want to know how to get your tofu nice and crispy, or maybe you need it silky and smooth? Welcome to our guide of essential info for basic cooking with tofu.
Tofu is used often as a replacement for meat in vegan cooking, but if you're new to the plant-based game it can be a little difficult to know how to cook it and what to make with it. So we're here to help: here's all you need to know about cooking the best vegan food with tofu.
How to get crispy tofu
To get your tofu crispy, you need to make sure that it doesn't have too much moisture in it that prevents it from crispening up when frying or baking. To do this, you should buy firm or extra firm tofu, and press it to remove the moisture. This also ensures that your tofu takes on more flavour, as it can better absorb marinades or sauces when cooked. 
Pressing tofu is easy: simply place some paper towels on top and underneath the block of tofu, and place a heavy object on top. People use everything from wooden cutting boards, to books, to skillets— whatever you have around that is heavy enough so that the moisture will be squeezed out of the tofu. Leave it for around 30 minutes and it will be ready to cook with and get crispy. You can then either coat it in cornstarch or simply pan fry in a non-stick pan, and it will get crispy and golden. And with that knowledge, you've got to try this stir fry recipe: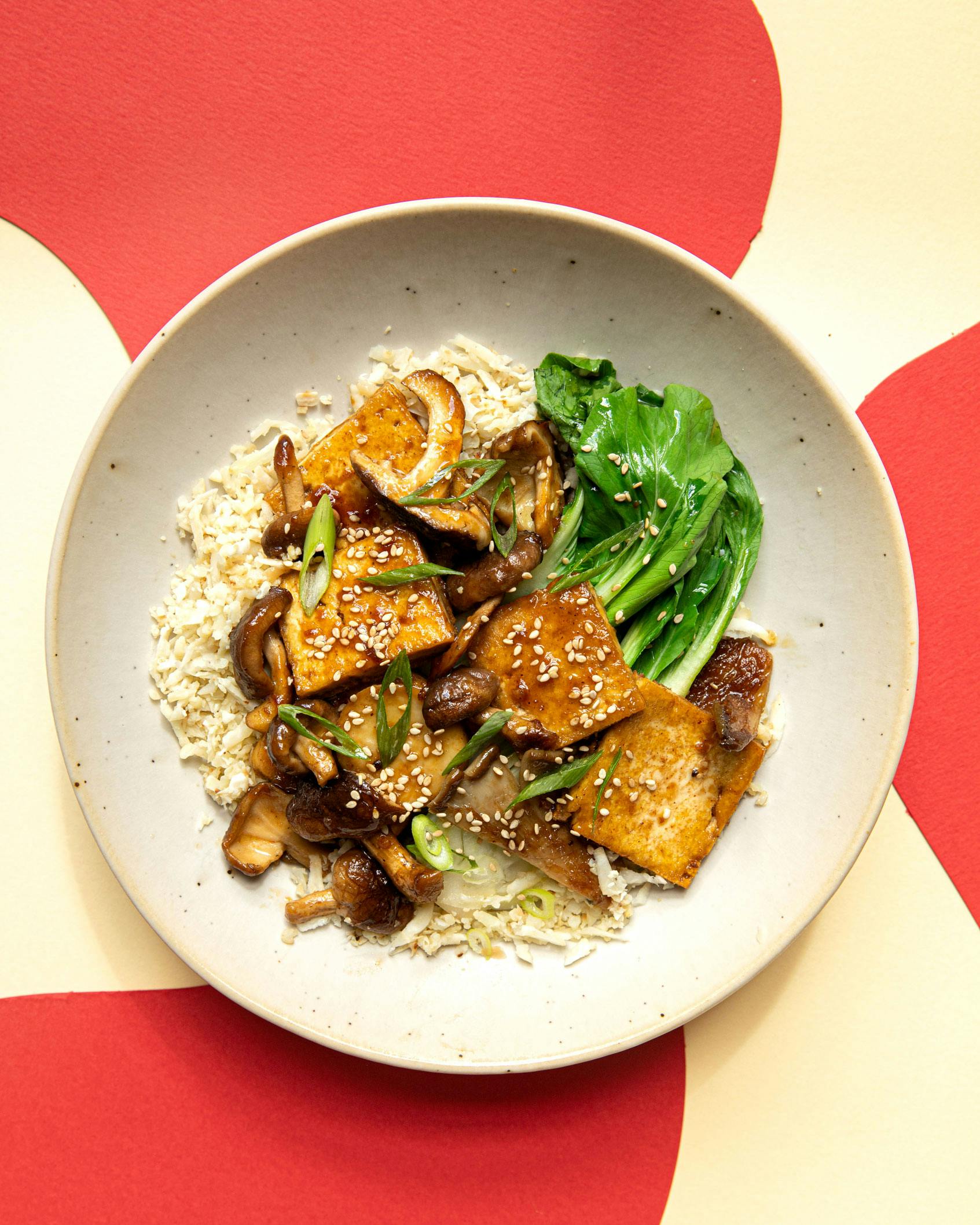 This stir fry features crisp tofu tossed in a sweet, salty and sticky sauce, and comes together in 25 minutes, making it a great go-to midweek. Combined with crispy mushrooms and steamed bok choy, this dish has texture and flavour down, making it a surefire way to shake up your tofu game. 
How to use tofu for silky sauces
Tofu can also be used to create creamy or cheesy sauces, as silken tofu lends well to the consistency of a carbonara or alfredo sauce. For this, you combine your silken tofu with plant-based milk or cream along with seasonings like paprika, garlic and the vegan holy grail that is nutritional yeast, which adds a cheesiness to sauces. The best example of this is our very own rigatoni: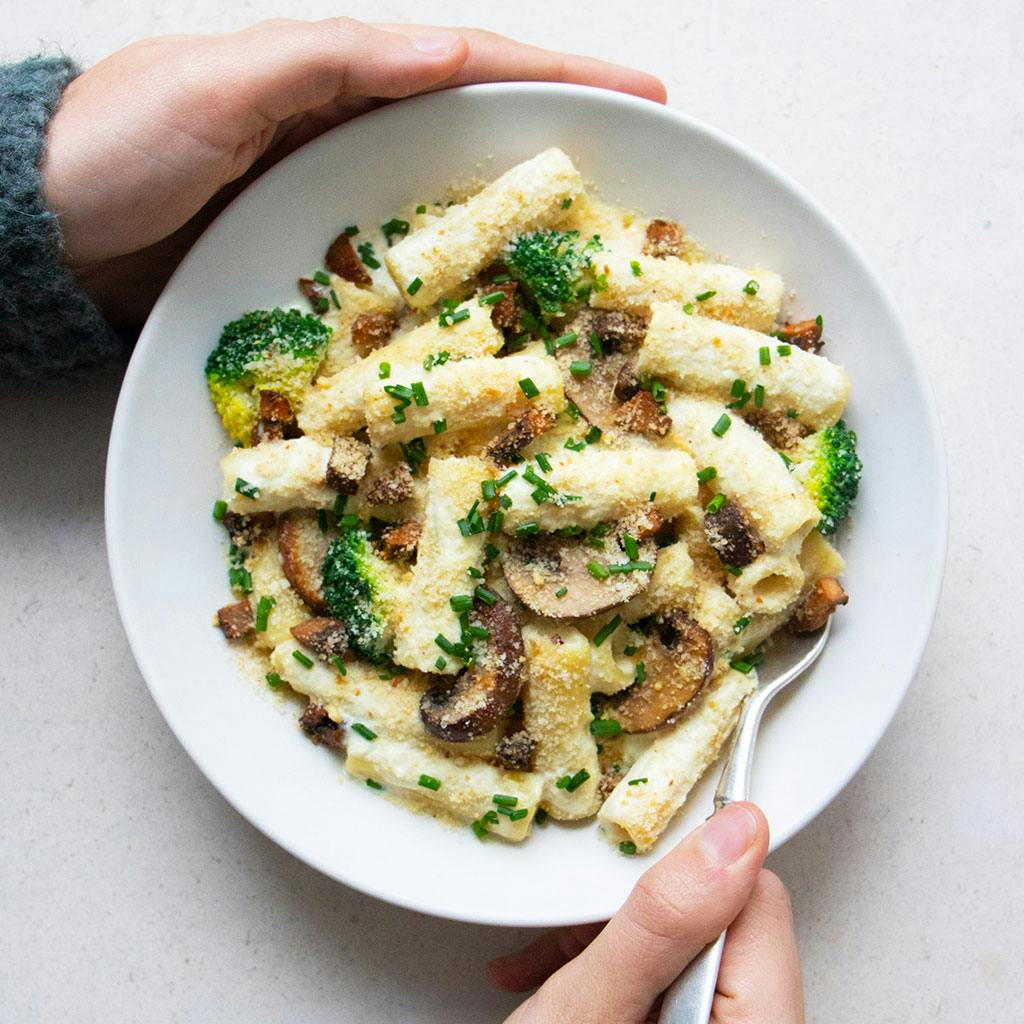 This creamy rigatoni carbonara is an allplants fave, and it's pretty obvious why: creamy, salty, cheesy and the ultimate comfort dish, it's pure plant-powered goodness. The sauce is a mix of cashews and silken tofu with some spices added to the mix for a deliciously silky carbonara that is the very definition of moreish.
---
By Toni Olukiran
Toni is one of our lovely Content Marketing Assistants, and when she's not writing posts about everything from Jamaican cooking to vegan champagne, she's making a Spotify playlist (she was at 200, at her last count) or playing tennis in the park.
---
Let us take care of dinner
We help to make eating more plants easy and delicious. Fancy letting us take care of dinner? Check out our delicious meals here.
Shop now