Lifestyle
Encouraging Young Kids To Care About The Planet: A Chat With Parent, Fil 
by Laura Barns
6min read
With Earth Day just around the corner, at allplants I've been chatting with some of our key planet heroes to talk all things plants for the planet, in our bid to stand up for what we stand on. 
Today, I sat down with Head of Customer Delight (and parent of four year old Grayson) Fil, to chat about encouraging kids to think, care and act for our planet. And with a four year old, it might not be the easiest task in the world, but she's shared why it's so important to her that her family is having these conversations early on, and how you can do the same. 
Why do you think it's important for us to teach our young children early about how to look after and respect our planet?
I think it's really important to embed good habits in our children from the get-go. The more we normalise things like looking after our planet and each other earlier on, the better they'll be set up for doing so throughout their lives. They don't have to be difficult conversations, or heavy ones, just simple lessons here and there as you go about your lives together; these behaviours can have a really lasting effect on our kids. 
And it feels like we're reaching a tipping point with our planet at this stage – it's not just important to teach our kids to be kind to themselves, their friends, family and to animals, but also to our earth. Because ultimately, it's going to impact them in the long run more than it will us. 
I obviously don't talk about the urgency of the situation with my four year old, but I do tell him we all need to work together to make change. And this conversation can be centred around something as little as taking out the recycling together, or putting our rubbish in the bin together.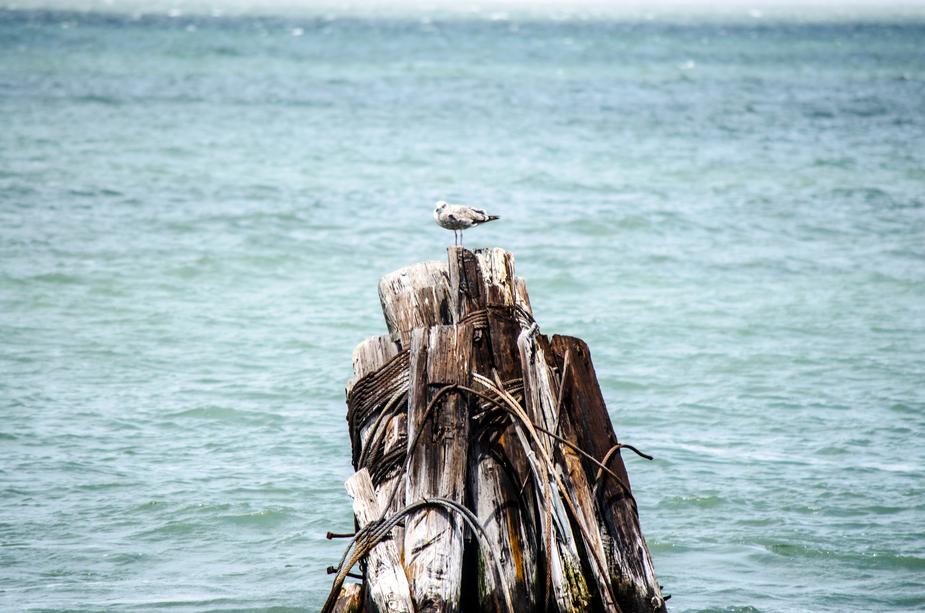 Does he ask you many questions about looking after our world?
He's not at the stage where he's asking too many planet-specific questions, but he'll question why we do certain things like always make sure we clean up after ourselves when we've been out at the beach, for example. He loves the sea, sharks and whales, so I can use things like this as a talking point to explain why you shouldn't litter, why you shouldn't use plastic bottles and bags, and why we need to turn the tap off when we brush our teeth. It's all very light touch at this stage, but he does recognise 'bad' behaviours now, and says it's 'naughty' when he sees people littering!
How do you begin conversations about our world and what you can do as a family to help?
We're really lucky because in a lot of the kids shows that are on at the moment, there's usually an angle or storyline dedicated to the planet. My son loves Peppa Pig (like pretty much every kid in the UK I think!) and there's even a song about recycling in it, which we sometimes sing when we do the recycling – zero regrets. 
But for me, the best way to get him talking and thinking about our planet is to gently get him involved in some of the tasks I do to help. I've mentioned recycling, but there are other things we do as a family, too. We compost our food waste which he helps with. And he helps us water the plants, which I've explained is a very important job as they have a very important job – they help us breathe. 
I can never be 100% sure of how much this stuff sinks in, but I always think the more I speak about these things, the more it will. And above all else, if we're kind to people and the planet, they'll be kind to us.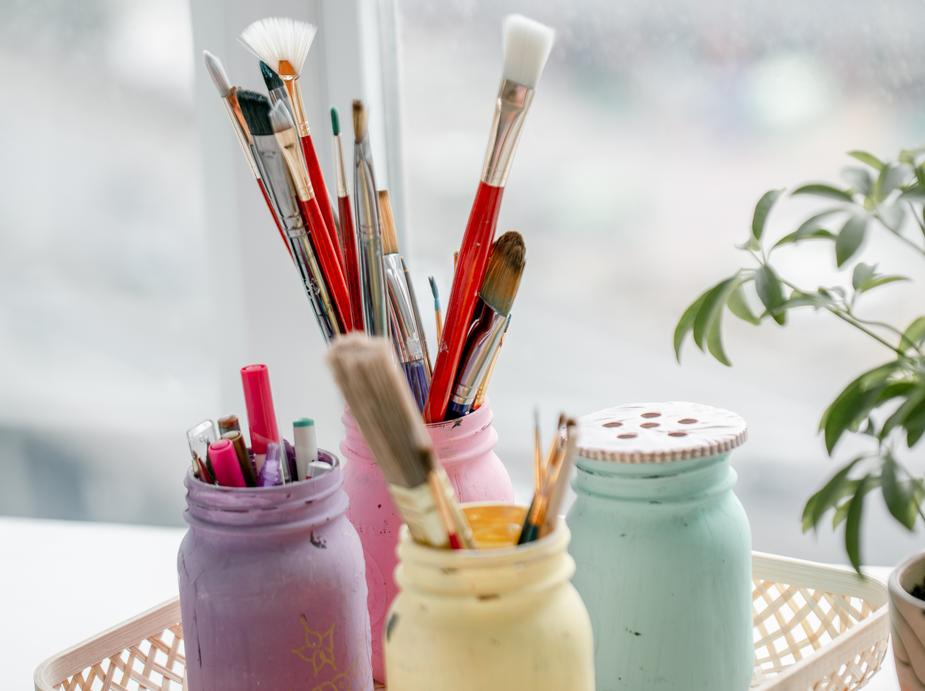 Have you got any tips to share with parents of young children who want to get their kids more involved/excited about saving the planet?
Grayson loves arts and crafts, so we'll always try to reuse empty plastic or glass jars. We'll turn them into tealight holders, or plant stuff in them, or use them as paint pots, for example. Basically, we'll save them up to do something kind with them. 
He also loves trips to the bottle bank to recycle our old glass bottles – he always thinks of it as a little adventure which is really fun.  So I'd say turn really normal, mundane things into mini adventures, by reusing and recycling what you're about to throw away in new ways. 
And in terms of continuing a conversation, I think utilising the resources you already have access to is the best and easiest way to make a conversation with your kids impactful, interesting and natural. Nursery has been really good for this; we ask the staff what they've been up to that day or week, and whatever that topic is, we keep the conversation going at home. For example, if he's been learning about farm animals, we'll take a trip to a farm and talk about all the reasons why the animals are so important and why we need to look after them. After all, he's at nursery more than he's at home during the day, so having that consistency has been really useful for us. 
Likewise, engaging with the TV shows your kids watch is a good one for sparking conversations. We're always talking about what Peppa Pig did that day, just as much as we talk about what we did, sometimes! Then you can continue the lessons from there.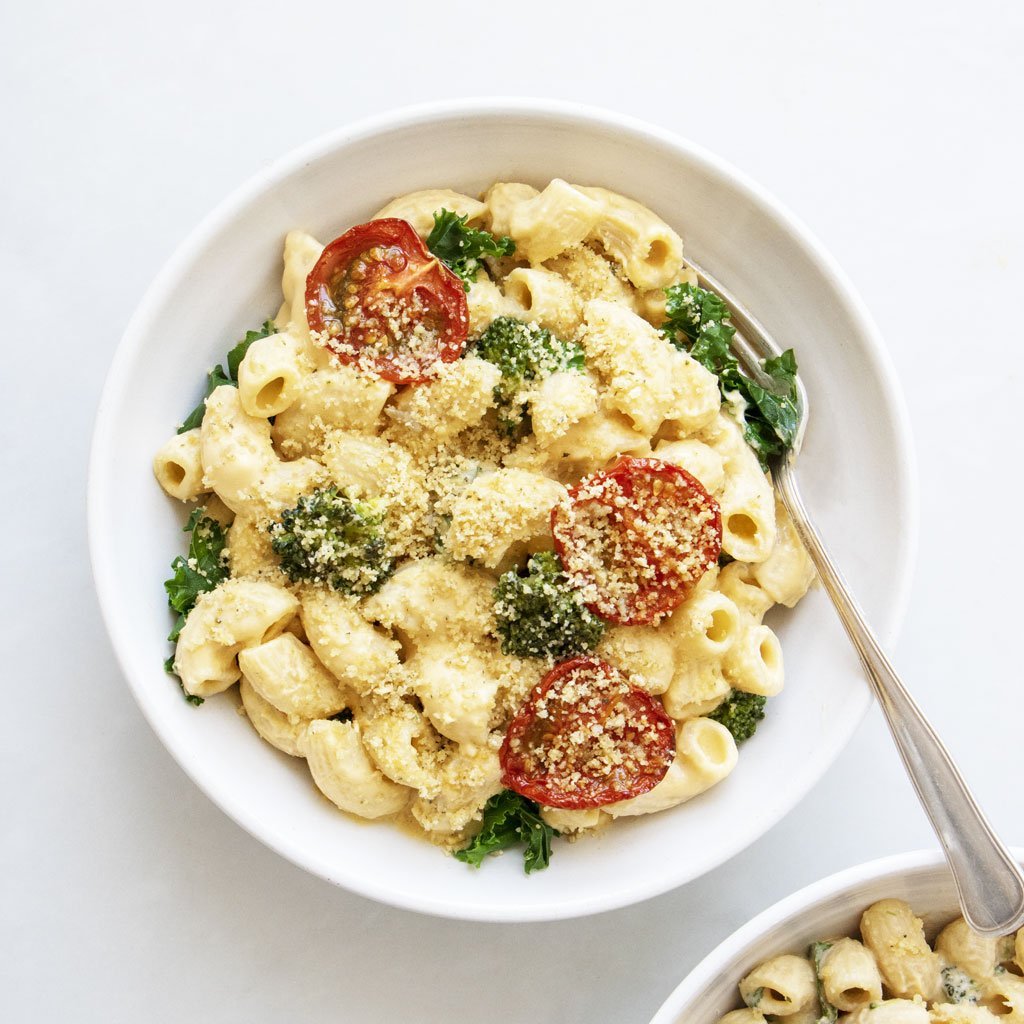 And, because why not, what's his favourite allplants dish? 
He's a HUGE pasta lover, so Mac + Greens or the Basil + Cashew Fusilli would have to be the winners. 
Do you have any questions for Fil about continuing the conversation with kids? Let us know in the comments
---
By Laura Barns
Laura is our Copywriter, who is obsessed with the Hearty Roots Stew (and has been known to eat a double serve for lunch on more than one occasion). On her day off you'll find her walking her puppy Ralph, stopping off at bookshops and cocktail bars along the way. 
---
Let us take care of dinner
We help to make eating more plants easy and delicious. Fancy letting us take care of dinner? Check out our delicious meals here.