Lifestyle
Filo Pastry: Is It Vegan?
6min read
You'll be relieved to know that filo pastry is completely vegan-friendly. So now we've cleared that up we can look at how to make your own, where to buy it from and great recipes to bring your vegan filo to life – both sweet and savoury.
Filo pastry is a staple of Greek cooking, with the name phyllous meaning leaf-like in the Greek language. The thinner-than-paper sheets of pastry form the perfect crispy and crunchy plant-based casing to so many wonderful Mediterranean and Middle Eastern dishes and have done so for thousands of years. 
What is filo pastry typically made of?
Filo pastry is made from an unleavened dough (meaning there's no rising agent) of vegetable oil, a dash of salt and warm water added to plain flour that's then kneaded and stretched by hand until it's thin enough to see through. Quite often vinegar is added to the mix as the gained acidity lends itself to a more flexible gluten content and a stretchier dough.
Photo credits: The Spruce Eats
Making or buying vegan filo pastry 
The making process of filo pastry at home can be time-consuming and physically hard work, largely because of all the kneading involved. Fear not, however; there are plenty of shop-bought options that will save your energy and won't cost the earth.
You can't go wrong with Theo's ready-rolled filo pastry sheets – they'll make the perfect casing for anything you could imagine baking. We also recommend Jus Rol's equivalent and Sainsbury's own brand, too.  

Photo credits: Theo's
If you are up for the challenge of making your own filo pastry, then why not give this recipe a go? 
Recipes using vegan filo pastry
Savoury vegan filo recipes: 
Inspired by the Greek classic, we love this vegan spanakopita recipe from our very own Val. They're perfectly filled with spinach, garlic, leeks and vegan feta, and make a perfect lunch, picnic or party favourite.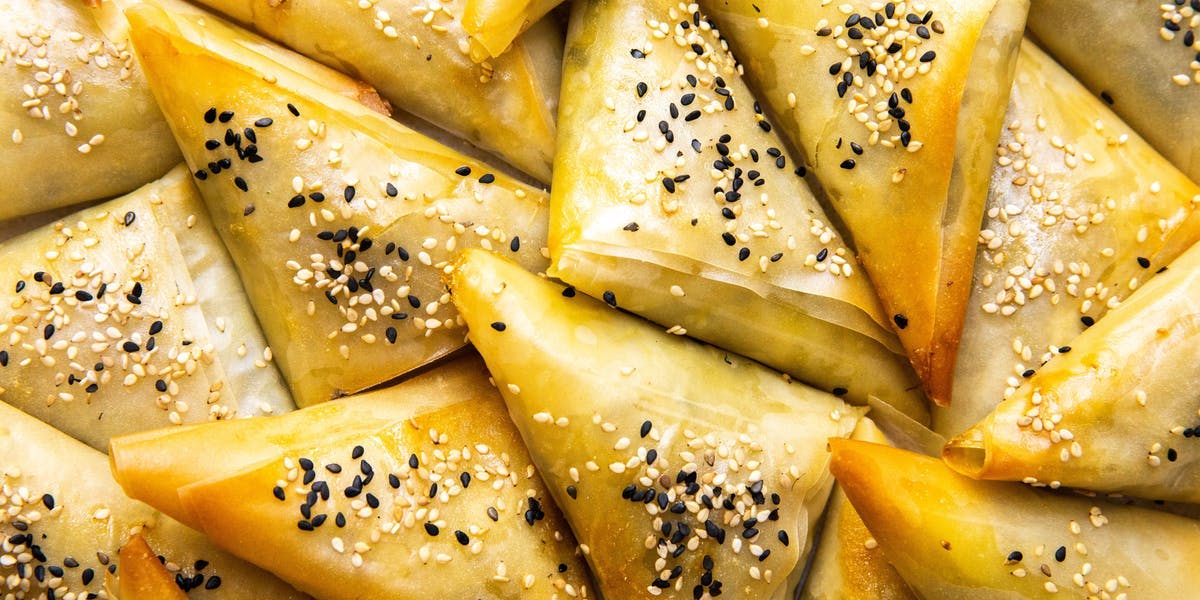 Why not try Aliza's recipe for vegan Lumpia (fried spring rolls) inspired by her Filipino heritage? Whilst the dish might traditionally be made with egg crepes rather than filo, we love this rendition and its powerful flavours.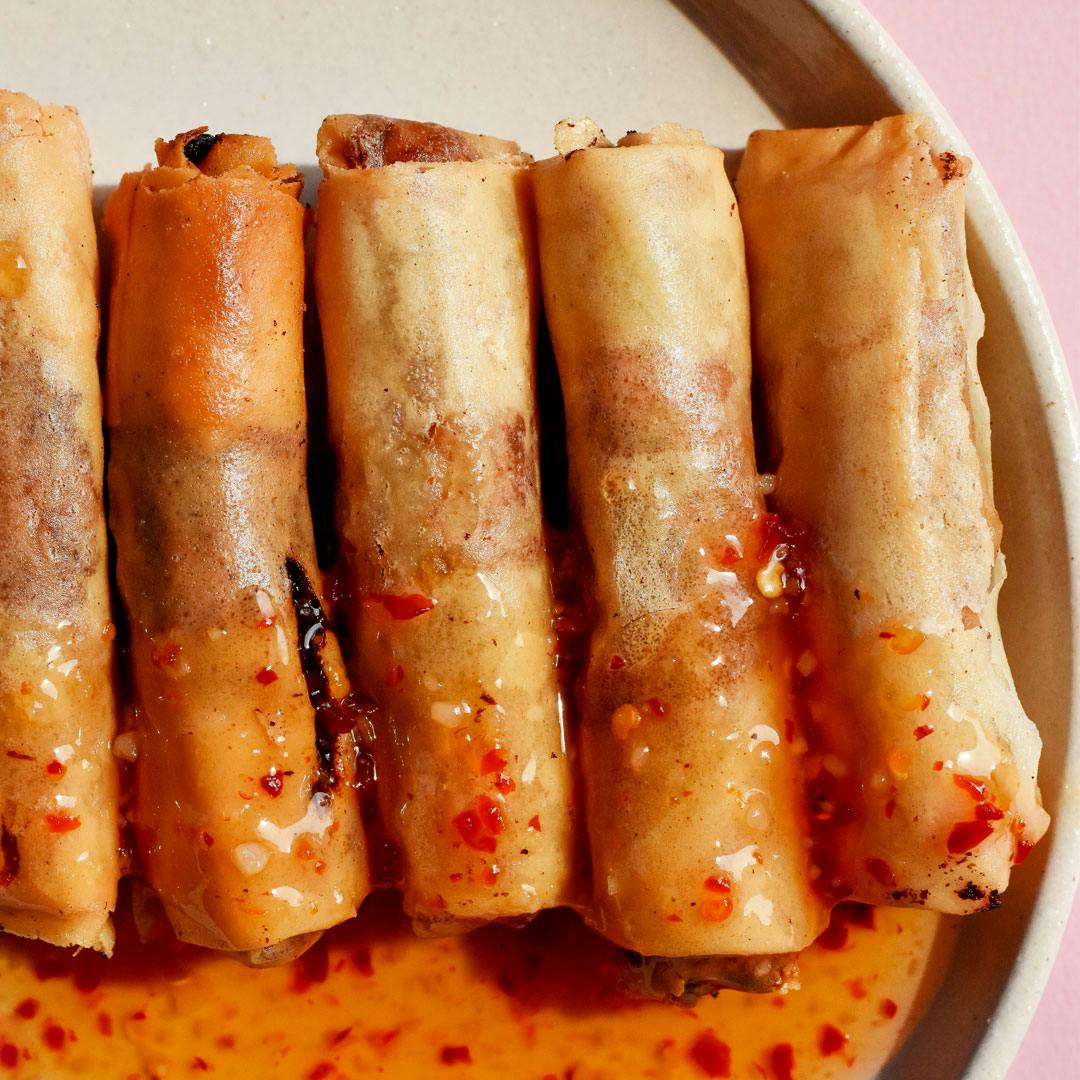 You'll be sure to enjoy eating these curried lentil hand pies from Happy Cow. They're packed full of aromatic vegetables and hearty lentils, the best answer to what to have for dinner on a chilly evening.
Sweet vegan filo recipes:  
Been having serious sugar cravings? Then try this recipe for vegan Baklava from Yup, It's Vegan this weekend to help satisfy your plant-powered sweet tooth.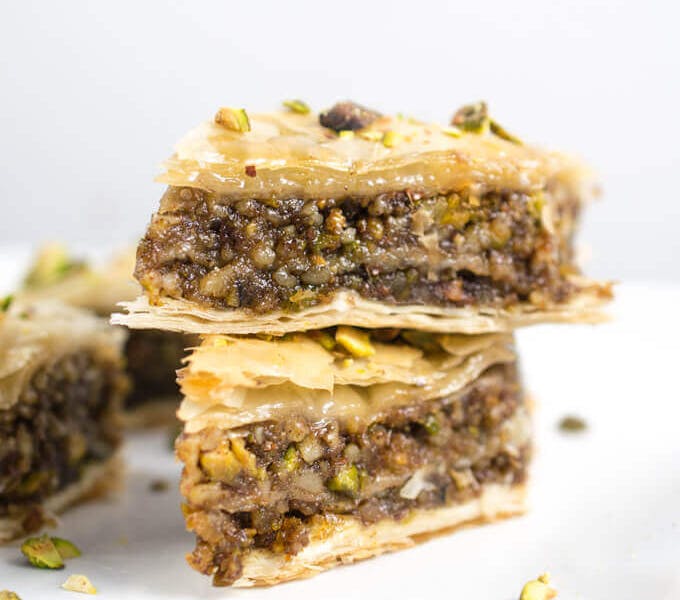 Photo credits: Yup, It's Vegan
If you've got plenty of apples to use up, then this recipe for filo maple and apple tart from Very Vegan Val is the dessert for you.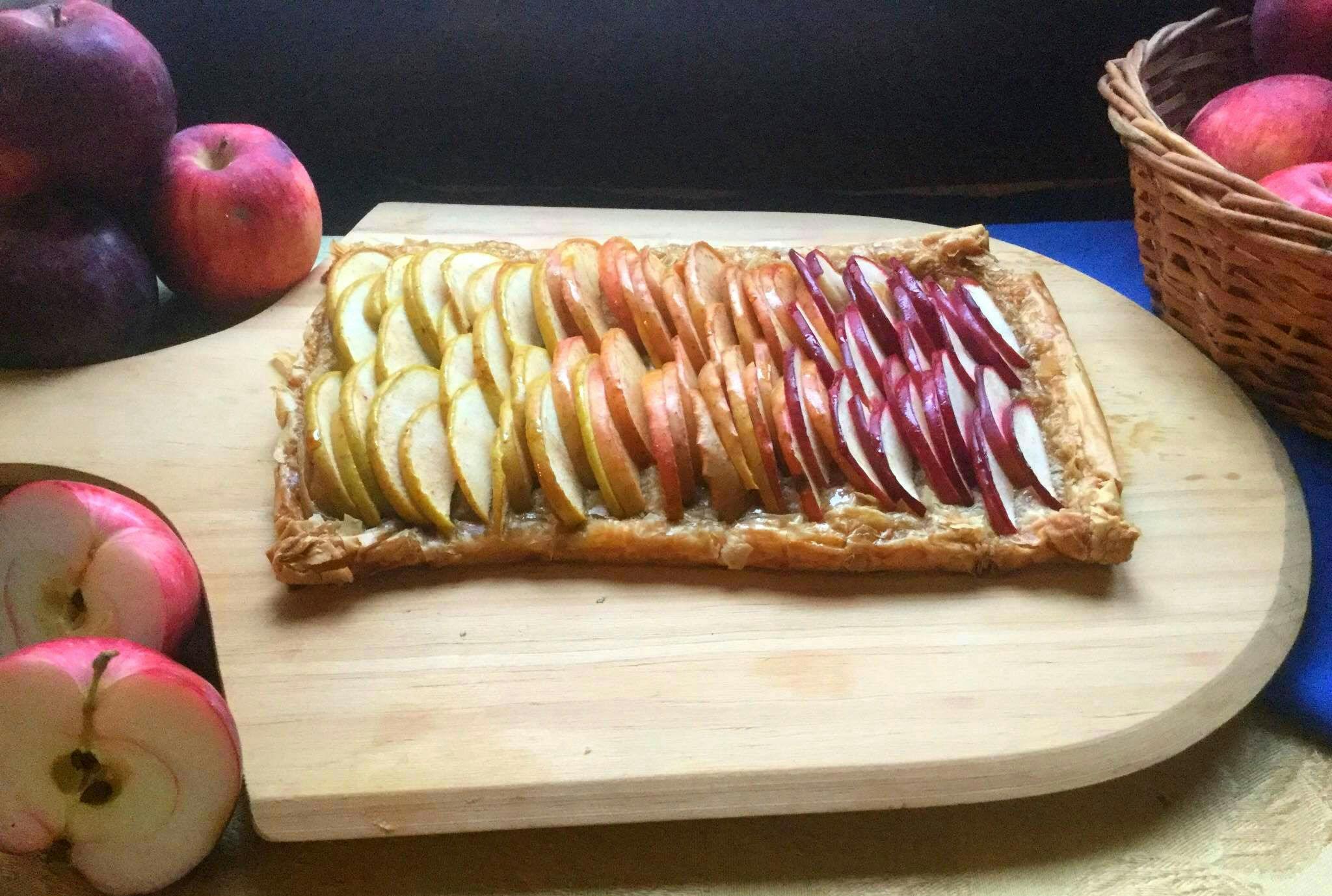 Photo credits: Veery Vegan Val
Or, because blood oranges are a spectacle to look at and eat, why not champion them by using this recipe for maple syrup and blood orange filo tart from The Balanced Kitchen? 
---
By Fabian Jackson
Fabian is one of our lovely Content Marketing Assistants who loves writing almost as much as he loves coffee, old episodes of Escape to the Country (no judgement here), and cooking up a storm in his kitchen.
---
Let us take care of dinner
We help to make eating more plants easy and delicious. Fancy letting us take care of dinner? Check out our delicious meals here.
Shop now