Lifestyle
Below Zero Hero: A Quick Freezer Guide
by Joey O'Hare
4min read
What's the confusion around freezing food?
Few people understand how freezing protects food and may get anxious about the process, but now is the time to master your freezer at home. After all, it's nature's greatest preservative.

By freezing food, you're pressing the 'pause' button; it will not lose any nutrients or deteriorate in any way. There is power in frozen food – it's a great way to preserve vegetables and fruit that pack a nutritional punch.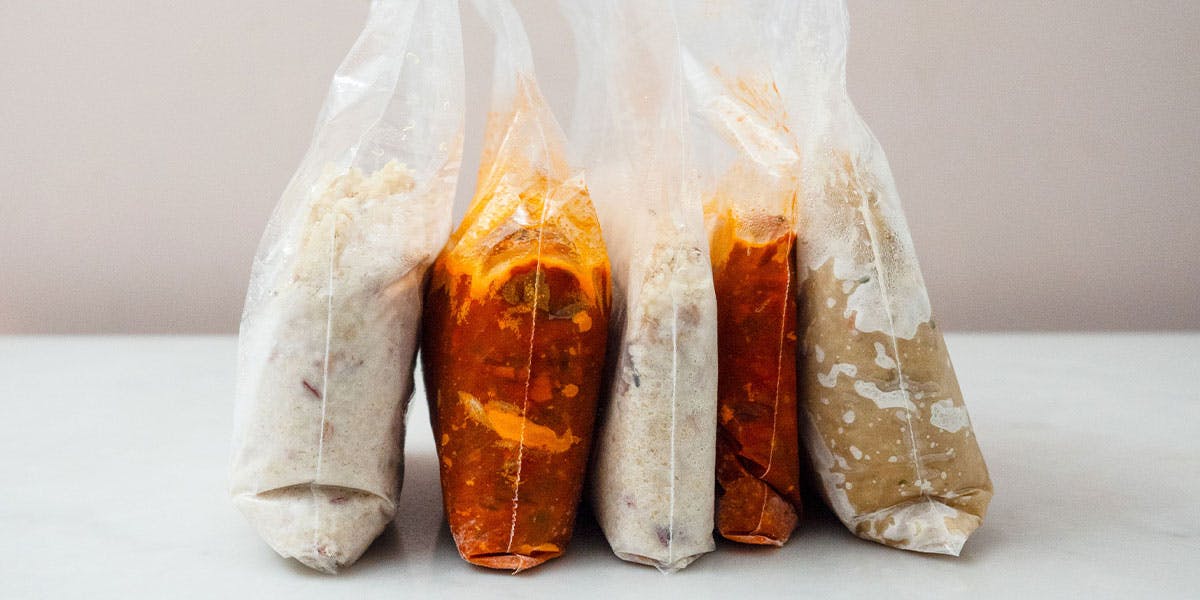 What can you freeze? (HINT – much more than you think!)
BREAD: Sliced bread, bread crumbs, and any baked goods
FRUIT: Frozen berries, sliced bananas, pineapple, mangoes and peaches which are perfect for making smoothies or topping yogurt and oatmeal.
HERBS: Hard herbs, or ice cubes of soft herbs in oil
LIQUIDS: Homemade stocks or soups
MEALS: Left-over curries, stews and dahls 
VEG: Chopped onions and tomatoes; blanched broccoli florets; green beans; spinach; cauliflower; chopped butternut squash can form the foundation of the majority of your meals.
TOFU: Sliced tofu (with parchment paper between!)
And what should you not freeze? (Very little!) 
Veggies with high water content and delicate leaves - cucumber, salads, lettuces etc.
Eggs (unless cracked into small containers)
Artichokes, chicory, aubergine, potatoes (unless they're mashed), radishes, or sweet potatoes don't freeze well. 
One key rule of thumb is that there ought to be a culinary process between defrosting and using something from the freezer, and then refreezing. This is key if you eat meat and fish.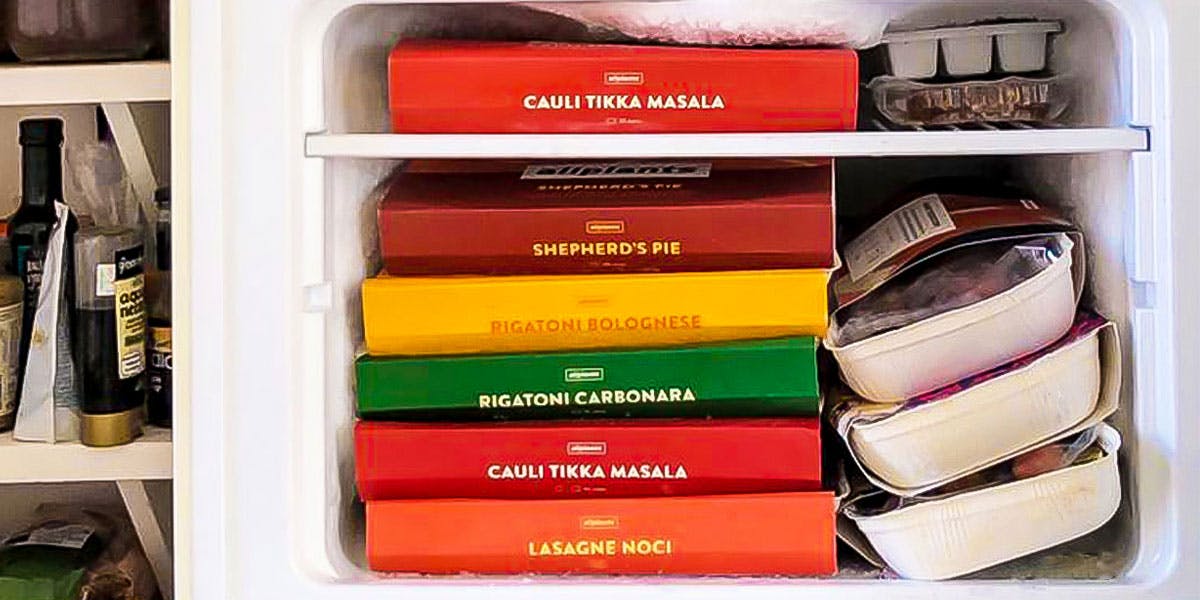 Do some foods do better than others in the freezer, and why?
Foods with higher water content freeze less well. This is due to the fact that water expands as it freezes; the water content of each cell breaks through its cell walls within the food, and thus on defrosting can present a soggy mess! This is often why we see so much fluid present around food that's been taken out of the freezer to thaw overnight. 
For me, pre-prepared, cooked food is far better. Tupperware for batch cooking is perfect. Curries, dahls, soups, stews, etc. all of these slow-cooked 'one-pot' style dishes freeze totally perfectly.
---
By Joey O'Hare
Joey is our Head of Food Development, running our dishes' journeys from ideation to launch. (With lots of taste-testing in between). When she's not cooking up a storm in our kitchen, she's doing so in hers. After a trip to the local farmers market of course, for seasonal veg, and her swear-by-staples – extra virgin olive oil, Maldon sea salt and lemons. 
---
Let us take care of dinner
We help to make eating more plants easy and delicious. Fancy letting us take care of dinner? Check out our delicious meals here.