Lifestyle
Green Halloween: Should We Ditch Pumpkins?
by Laura Barns
4min read
Calling all spooky-season lovers, check your calendars… Halloween is finally almost here! 
If you want to make sure your Halloween is as green as it is scary, have a read of our guide to making your Halloween more sustainable here. One of the biggest questions around making your celebrations more planet-kind is around pumpkins – to carve or not to carve?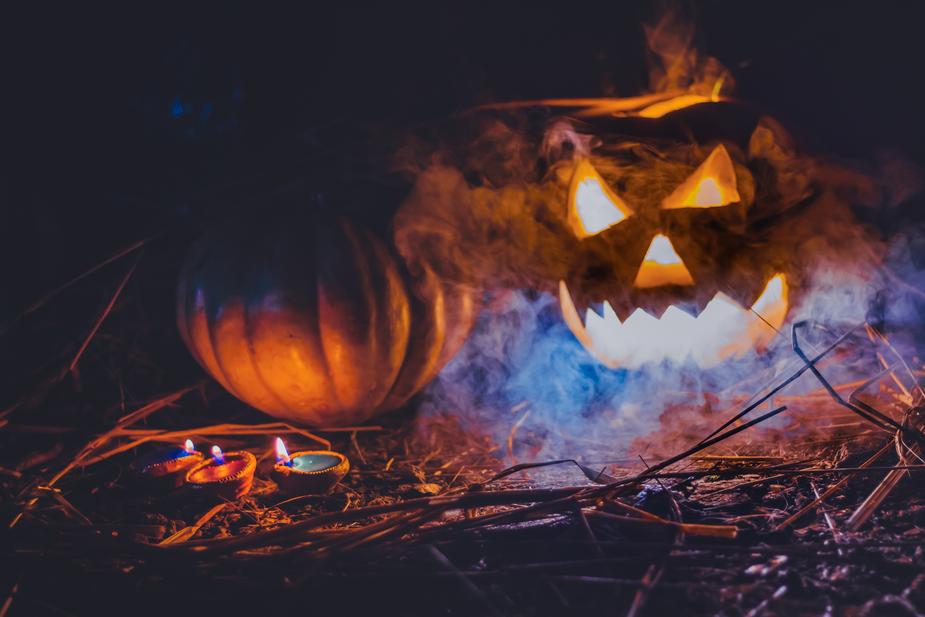 The scary problem of pumpkin waste 
Carving pumpkins is a treat for the whole family, but is this Halloween tradition playing a trick on our world? 
It's estimated that in Britain alone, this year we're expected to reach record levels of food waste, adding to that, thousands of tonnes of pumpkin flesh during November, according to the Guardian. 
A study by Knorr and the environmental charity Hubbub state that more than eight million pumpkins are likely to be binned. This is the equivalent of more than 18,000 tonnes of (perfectly edible) pumpkin flesh.
Hubbub says that pumpkin waste generated in the UK during Halloween celebrations is 'enough to make a bowl of pumpkin soup for everyone in Britain'.
While 40% of UK shoppers buy fresh pumpkins to hollow out for their Halloween decorations, 60% admit to not using the flesh. When they are only used for carving, this contributes to the £15billion of food waste in UK homes every year.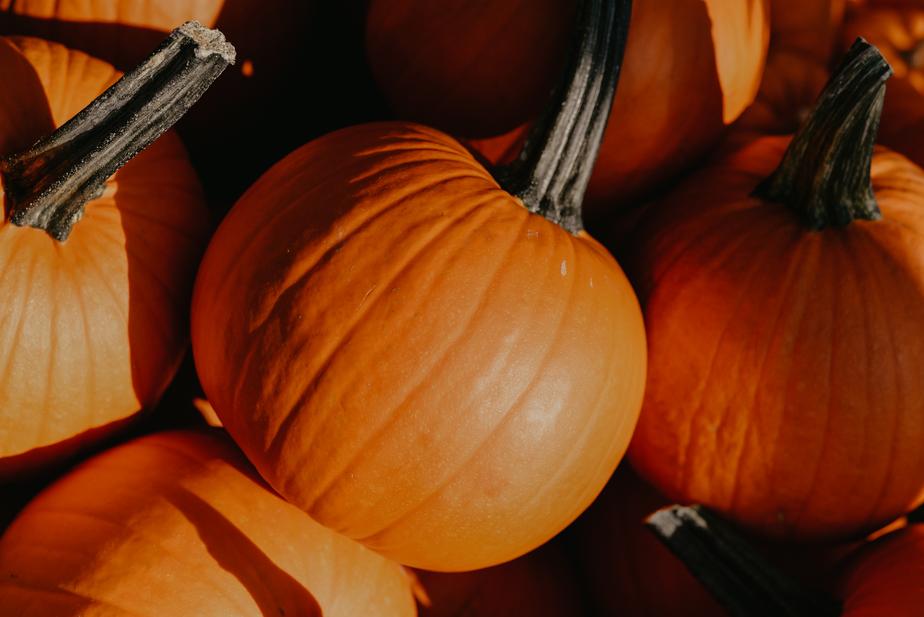 The solution to pumpkin waste during Halloween
Though there is a solution to the above problem, and there are ways in which you can make this Halloween ritual greener. 
The most obvious way (and the tastiest) is to use the flesh of your pumpkins, turning them into delicious, vegan-friendly autumnal recipes to delight (not fright) your loved ones.
Our favourite vegan-friendly pumpkin recipes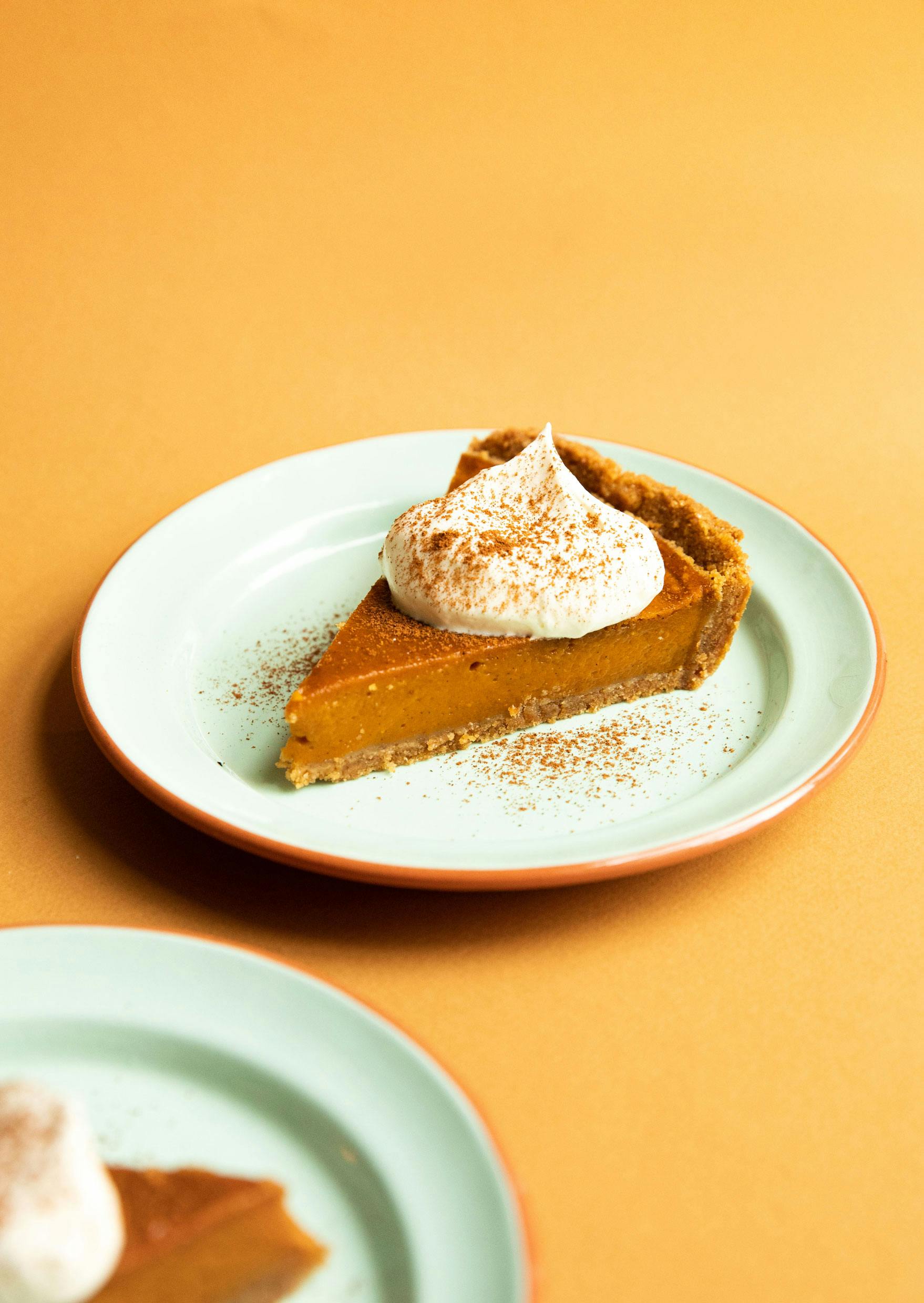 It's not Autumn until the first pumpkin pie rolls out. This one has a rich, creamy and warming filling and a sweet and salty crumble crust. Best of all, the filling here comes together entirely in a blender, and the crust requires no chilling or rolling out. It's the pie we all need in our lives.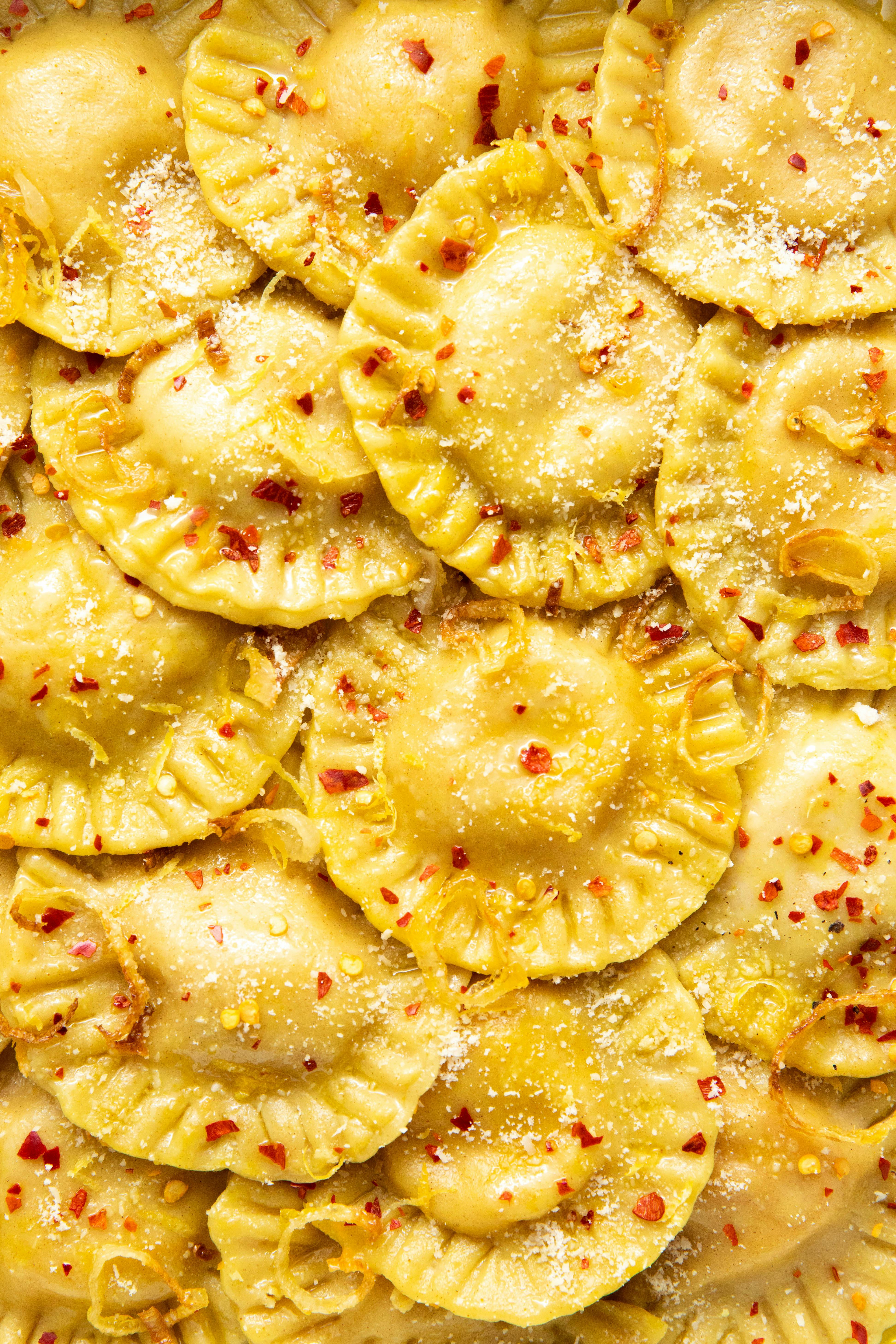 Extra points for you if you make these vegan ravioli from scratch, but this easy four-ingredient sauce also tastes delicious on store-bought ravioli.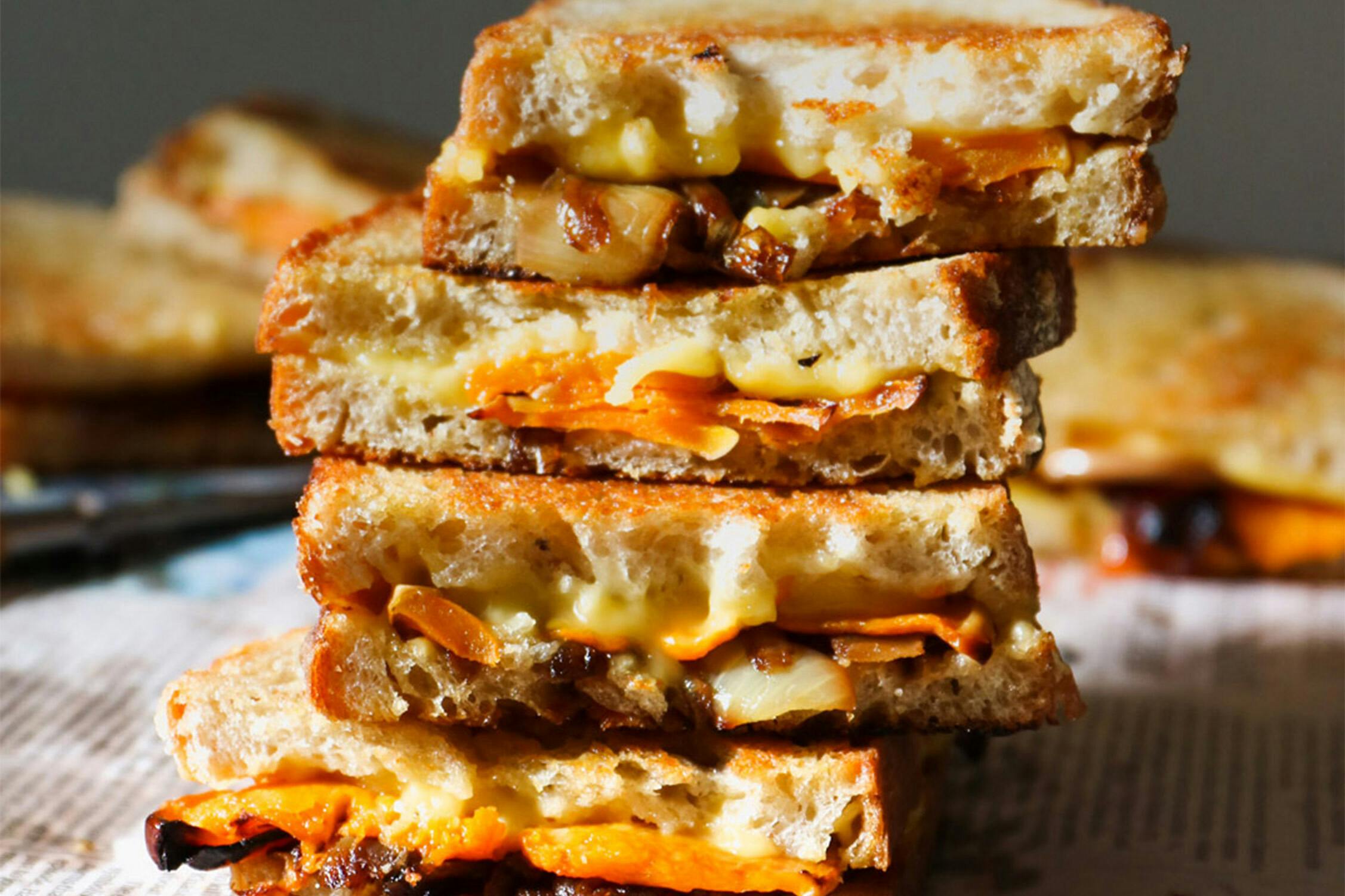 Sweet, salty, melty - perfect. There's a toastie, then there's this. Sure, it might seem a little tedious to have to use your oven, it's a toastie after all, but we promise the extra steps will go a long way in creating melty cheezy magic. Best of all, you can prep these and have them ready to whip up at the snap of a finger.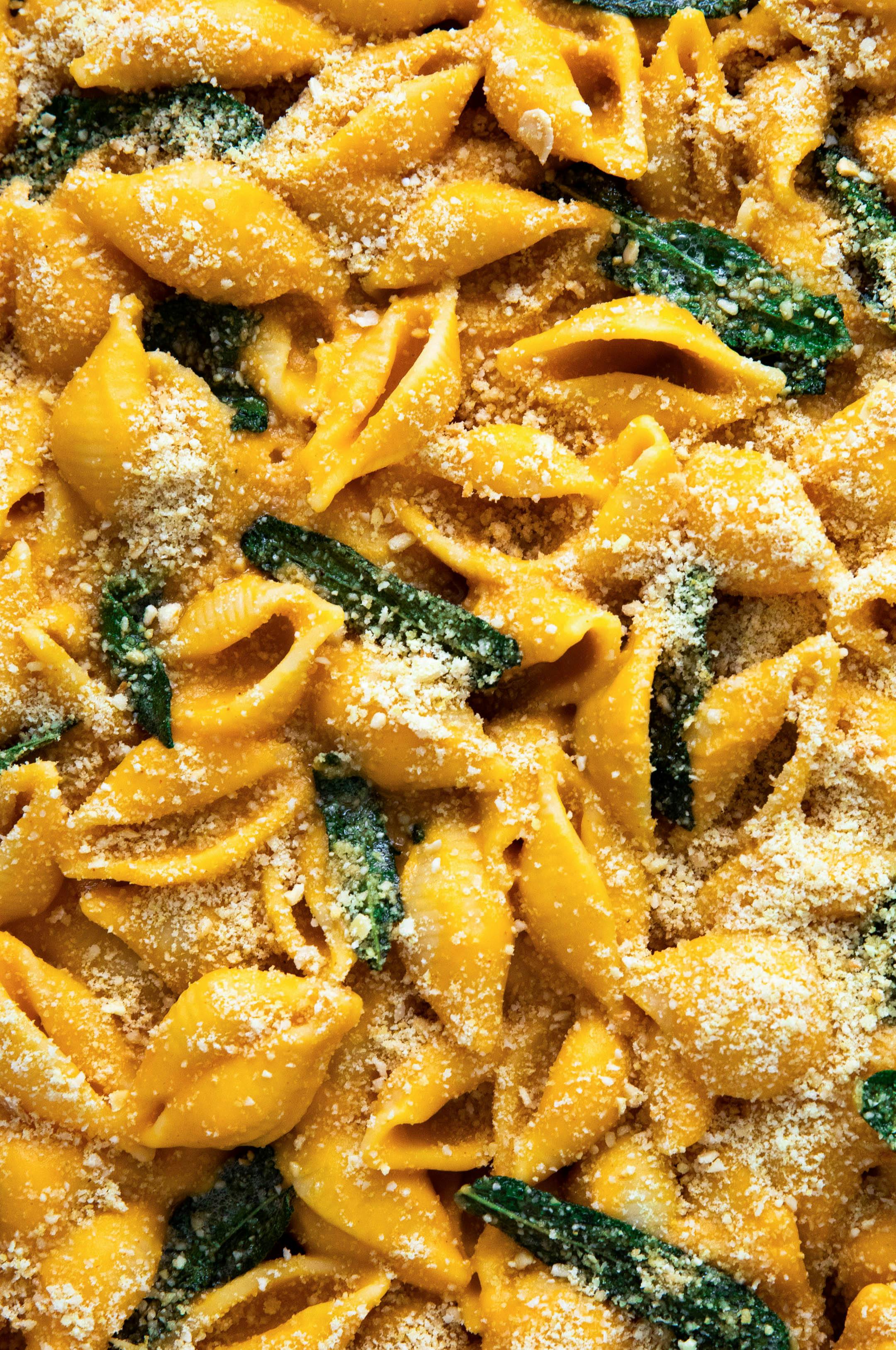 Creamy and saucy middle, crispy top. Everything you want a pasta bake to be. It's also packed with flavour and some hidden protein. Need we say more?
Other ways to reduce your pumpkin waste this Halloween
As well as getting creative in the kitchen, there are plenty of other ways you can reduce your footprint on our planet with your pumpkin fix:
Buy fewer pumpkins for carving: it seems a little obvious, but it's always a good thing to think about. Consider buying pumpkins to carve in pairs/groups, and/or dedicate just one day to pumpkin carving rather than a few
Buy reusable pumpkin decorations: if you rely on pumpkins to transform your house in a spooky haunt, have a look into pumpkin decorations you can save and crack out year after year. Check out Etsy for great options for all budgets
Dispose of your pumpkin leftovers sustainably: on November 1st, you can put your pumpkin's decaying remains in your backyard compost bin, or have it collected by your local council to be disposed of as food waste and turned into compost

Will you be ditching pumpkins this year, or will you be trying some of our tips above? Let us know in the comments.
---
By Laura Barns
Laura is our Copywriter, who is obsessed with the Hearty Roots Stew (and has been known to eat a double serve for lunch on more than one occasion). On her day off you'll find her walking her puppy Ralph, stopping off at bookshops and cocktail bars along the way. 
---
Let us take care of dinner
We help to make eating more plants easy and delicious. Fancy letting us take care of dinner? Check out our delicious meals here.