Lifestyle
How (And What) To Cook With Beetroot
4min read
Beetroot is a bright and colourful addition to any dish— distinct in its earthy flavour and bright purple colour, it can liven up so many meals. So, want to get cooking with it? Here's a guide to beetroot, including how to cook it and what to make with it.
Beetroot is used in lots of different cultures and cuisines for bold colour and subtly savoury flavour. Curries, soups, salads and more are livened up by its addition, but it can be a tricky one to know what to do with at first. If you're unsure how to cook with beetroot, you're not alone: it's a question many people ask as there is some prep required to get the most out of its texture, flavour and colour.
When prepping beetroot, regardless of whether you are roasting or boiling it, it's best to leave them whole rather than to chop it up. Simply wash your beets, cut off the stems, leaving about 2cm left, and add to your pot of water. Or to roast, wrap in foil and place on a baking tray. You will know it's ready when it's fork-tender. You can then peel the skin once it has cooked.
Cooking with roasted beetroot 
Roasting beetroot is one of the best ways to cook beetroot, to maintain its bite while enhancing its flavour. In the oven, all of its sweetness concentrates and balances the earthy flavour perfectly. It's extremely versatile when roasted, making it great to add to salads or to enjoy on its own when roasted with other vegetables tossed in your favourite herbs and spices. 
Our favourite roasted beetroot recipe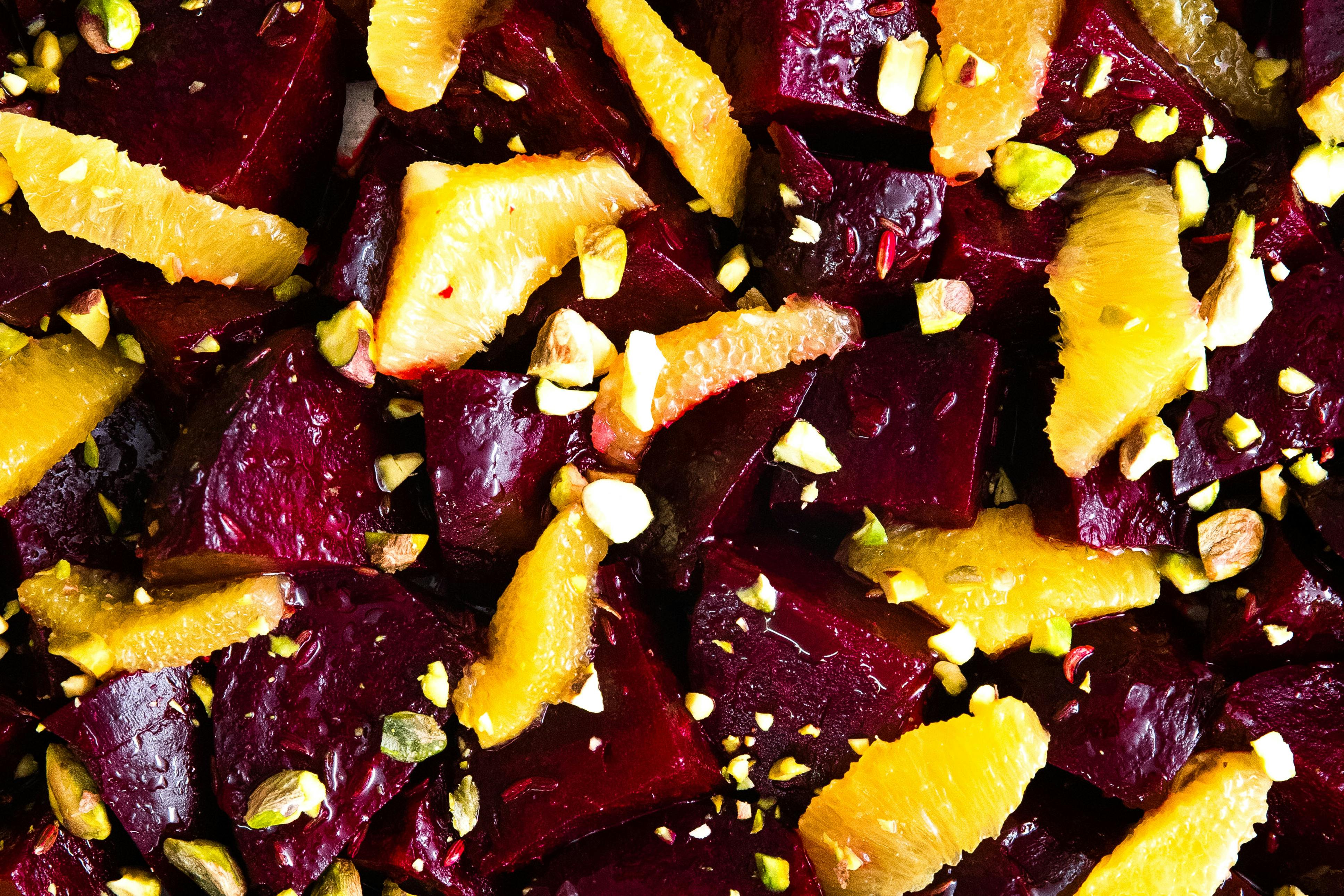 Citrus Roasted Beets with Toasted Pistachios: This traybake is a deliciously bright and zingy addition to salads or a great lunchtime side. The sweetness of the beetroot coupled with the fruity tang of the oranges is a match made in heaven, blurring the lines between a sweet and savoury dish in the best way. With a hit of cumin and coriander seeds, it's earthy, spiced, and a welcome addition to our midweek meals.
Cooking with boiled or steamed beetroot 
Boiling or steaming beetroot is best for when you need its flavour more than its texture. Boiling beetroot is quicker than roasting it, so it's best to boil it when adding to soups, sauces or stews for its colour and earthy notes. 
Our favourite boiled/steamed beetroot recipe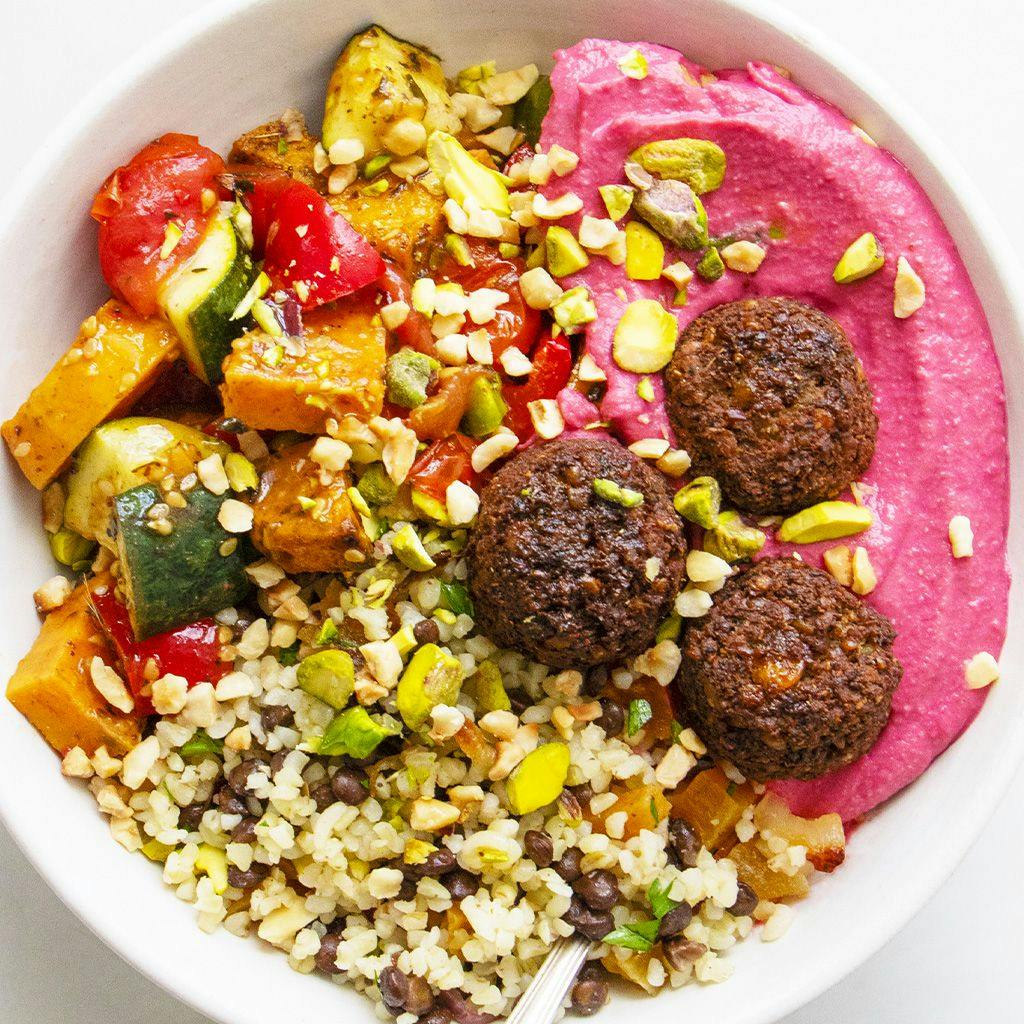 Rainbow Falafel Mezze: This falafel mezze is a great example of how versatile beetroot can be. Blended with chickpeas and seasoned with cumin, lemon juice, tahini, garlic and salt, a bright, flavourful and smooth hummus is born. And it's an absolute hero combined with crisp falafel and juicy Mediterranean vegetables. 
---
By Toni Olukiran
Toni is one of our lovely Content Marketing Assistants, and when she's not writing posts about everything from Jamaican cooking to vegan champagne, she's making a Spotify playlist (she was at 200, at her last count) or playing tennis in the park.
---
Let us take care of dinner
We help to make eating more plants easy and delicious. Fancy letting us take care of dinner? Check out our delicious meals here.
Shop now