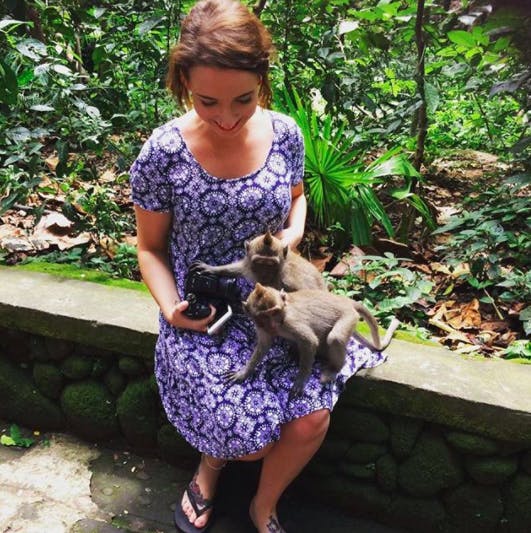 I remember never wanting to be in the kitchen when my mom (don't @ me, it's how we spell it in Birmingham) or nan was cooking chicken/turkey/lamb/beef, and I couldn't understand how the heck they could touch it. My nan once said to me (with a hand inside a chicken) 'you'll learn one day'. But I couldn't ever imagine myself learning, or wanting to. I asked her if we could make biscuits instead(she said yes, which was great as her biscuits were sent directly from angels). 
I first gave vegetarianism a proper go when a friend took me camping in Wales when I was 15. We shared a field with some sheep, and so my 'how I went vegetarian' story is basically the same as Lisa Simpson's. I made friends with the teeniest, cutest lamb, and that was it. Well, except a holiday the following year in Spain, where I lived on chips and eggs for three days before finally giving in to my mom's pleas to eat something that wasn't beige. 
Going from vegetarian to vegan
I know a lot of vegans start out as veggies, and to me, that was only ever going to be the approach I'd take. Kudos to vegans that go full cold turkey (tofu?) as it's a big lifestyle shift that isn't always easy. 
I went fully vegetarian at 18, and was really passionate about what I ate and where it came from (and where it didn't). But, as with a lot of vegetarians, at some point I started to dig a little deeper. I started researching the dairy industry, and it made me just as uncomfortable as the meat industry did. I always thought I was doing something positive as a vegetarian, and I'll always believe that. For me, it was a case of going all-in (vegan) or all-out (eating meat again). I think the title is a bit of a spoiler for what I chose.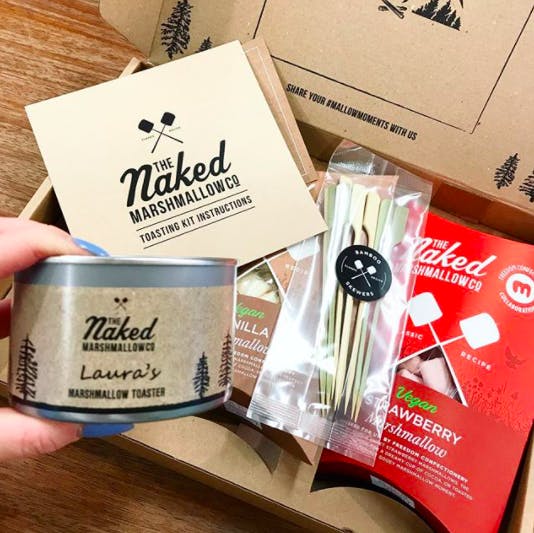 What I found hardest about going vegan
I went vegan roughly five years ago, and it's only been in the past year or so that I haven't thought about marshmallows and/or honey every day. When I went vegetarian, there was a veggie marshmallow brand on the market that got me through – they didn't contain gelatin but did have beeswax in them. They don't sell them anymore, which is probably helpful now I'm vegan. Freedom Mallows were my gateway vegan marshmallow, but there are loads of other tasty options now. Dandies do s'mores style giant vegan marshmallows, and I was once even gifted a vegan toasting marshmallow set which was life-changing. 
I feel like I've talked about vegan marshmallows for about seven years, but that was genuinely the main thing I found tough. Living without cheese wasn't the easiest adjustment because as a veggie, I ate it probably 12 times a day. There's a lot of vegan cheese on the market now, and even if those don't float your boat, you can sub it with other things, or just take it out. (Trust me, if you've got enough toppings on a pizza, after a few orders, you won't miss cheese. No, honestly!). You could even make your own nut-based cheese sauce like the one we use in our vegan Mac and Greens recipe = yum.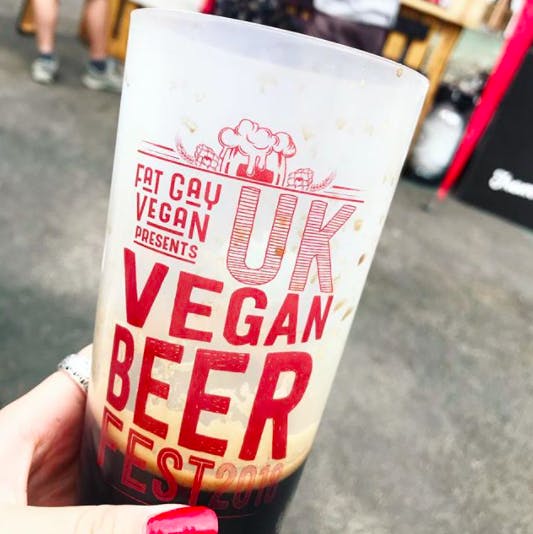 The best part about going vegan
When I first went vegan, I was in the best shape of my entire life. This was probably because I was no longer living on cheese and chocolate (an enjoyable diet but I doubt it's the healthiest). It also forced me to experiment in the kitchen in ways I never had before, discovering weird and wonderful vegan ingredients along the way. 
I was also welcomed into a new community of like-minded, passionate people both in real life and online. People who owned vegan businesses in the UK and beyond, vegan bloggers and Instagrammers, and just ordinary people like me who loved great food without any animal products in it. I really recommend going to vegan markets, like the Fat Gay Vegan Market and Vegan Nights to try loads of amazing food and drink, and to meet new people.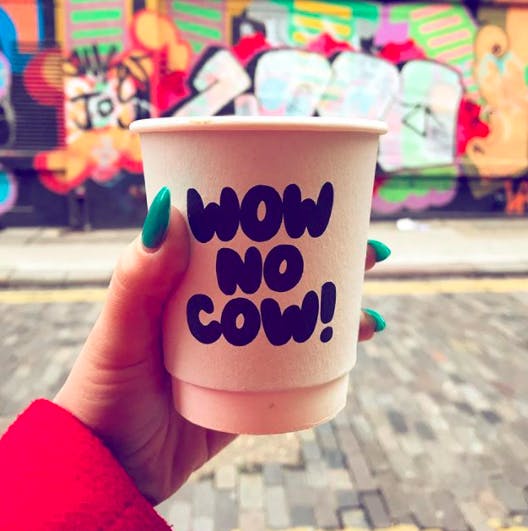 How to go vegan
If you're interested in going vegan, here are some of my personal tips:
Take it step-by-step: don't be afraid to go 'veganish', especially at first. Think you could go vegan apart from cheese? Then do that! Any step towards that direction is a great move, don't worry about how long it takes you or if you're 'doing it right'.
Surround yourself with a positive vegan community: as I mentioned, this was a big help for me. Be active on Instagram, follow local vegan hashtags (my favourite is #VegansOfLdn) and engage with supportive, humorous, inspirational and informative accounts. (Some of my favourite vegan Instagram accounts to follow: UK Vegans of Colour, Ugly Vegan, Accidentally Vegan UK and OF COURSE allplants). 
Be open-minded: not everyone in your life will 'get' it, and that's ok – they don't really need to. As long as you are free to eat the way you choose, not every mealtime has to turn into a debate.
Forgive yourself when making mistakes: whether it's a drunken Friday night kebab or you discover the bag of crisps you've just eaten had milk powder in it (WHY), don't worry. We've all been there.
Don't be afraid to opt for convenience: I really wish allplants had been around when I first went vegan, and I'm not just saying that because I'm biased. Having healthy, frozen vegan meals in your freezer is a great way to make sure you've always got something nutritious and quick to come home to, which can be a godsend after a meal out at a non-veg-friendly restaurant. It's also great to see more options popping up on the high street for vegans, from the likes of Pret, Starbucks and even Greggs.