Lifestyle
How To Pimp Up Your Salads
1min read
Salad is more than just soggy iceberg, so if you've ever made a salad that tastes bland — you're making it wrong (and trust us, we've all been there). Here are some top tips to transform your salads from sad to sensational.
Add some herbs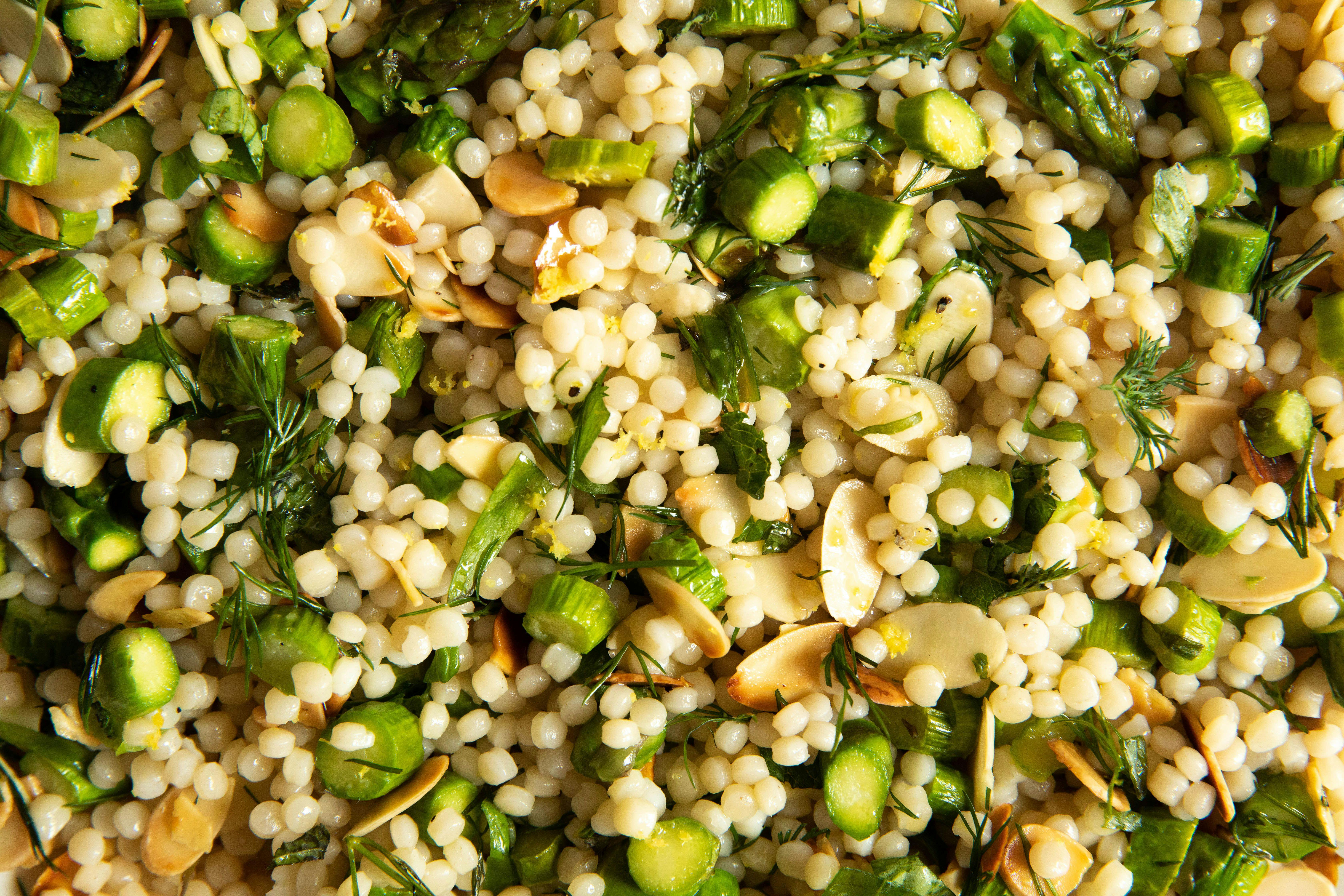 One of the easiest ways to get some flavour in your salad is to mix up your leaves with bright herbs that pack a punch. Plants like parsley, dill, mint and coriander can really kick your salads up a notch and give them some (much needed) depth and can give a great dose of flavour in every bite. Check out our asparagus grain salad recipe for some inspiration. 
Use your favourite carbs and grains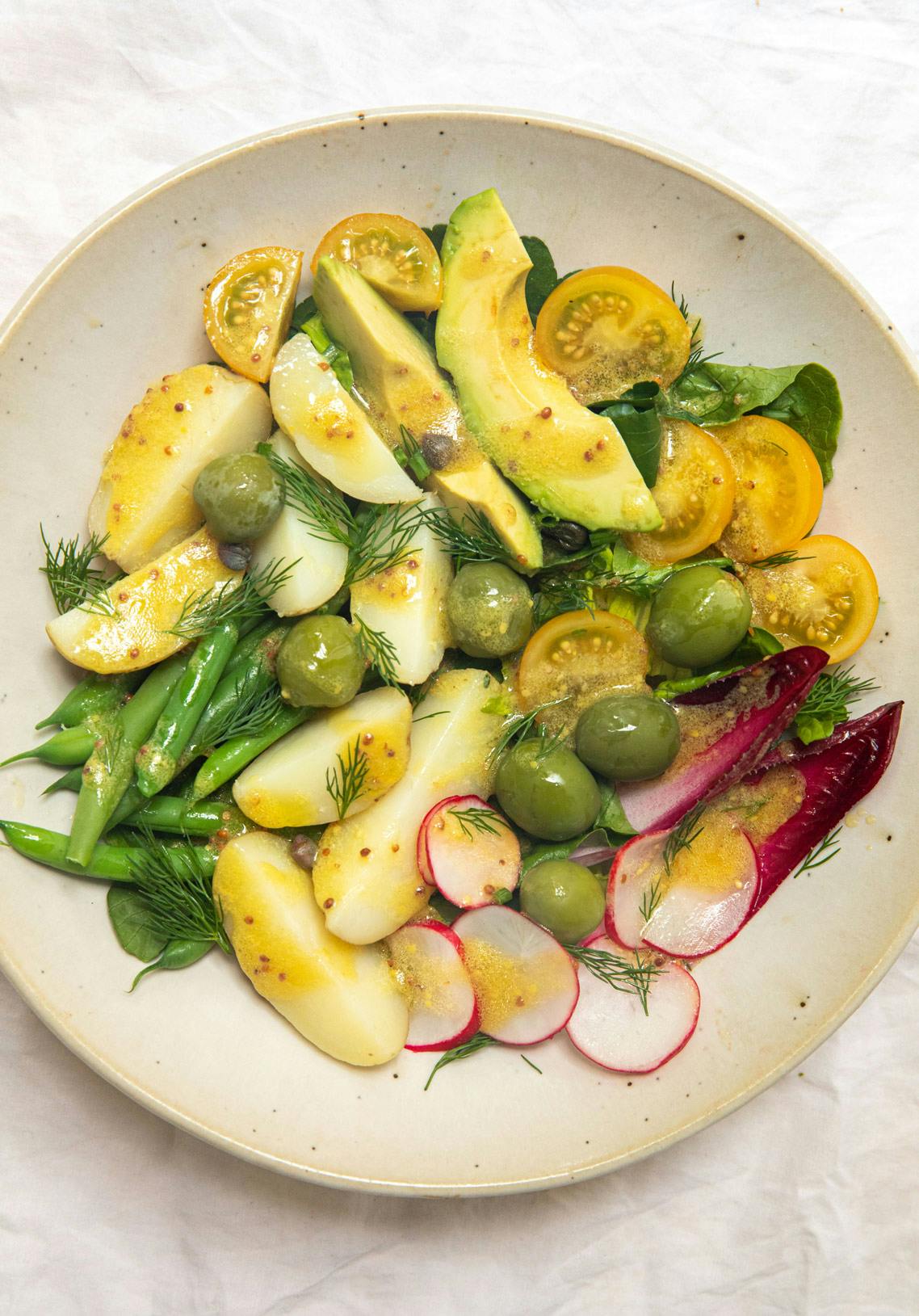 Salad doesn't have to mean just lettuce leaves if that's not what you're after — it can have couscous, pasta, and even potato in it. So if you're looking for a salad recipe that'll keep you feeling full, you've got to try this vegan nicoise salad which is the perfect work-from-home lunch. Have some leftover potatoes that need using up? This recipe is perfect for you. 
Use fun fruits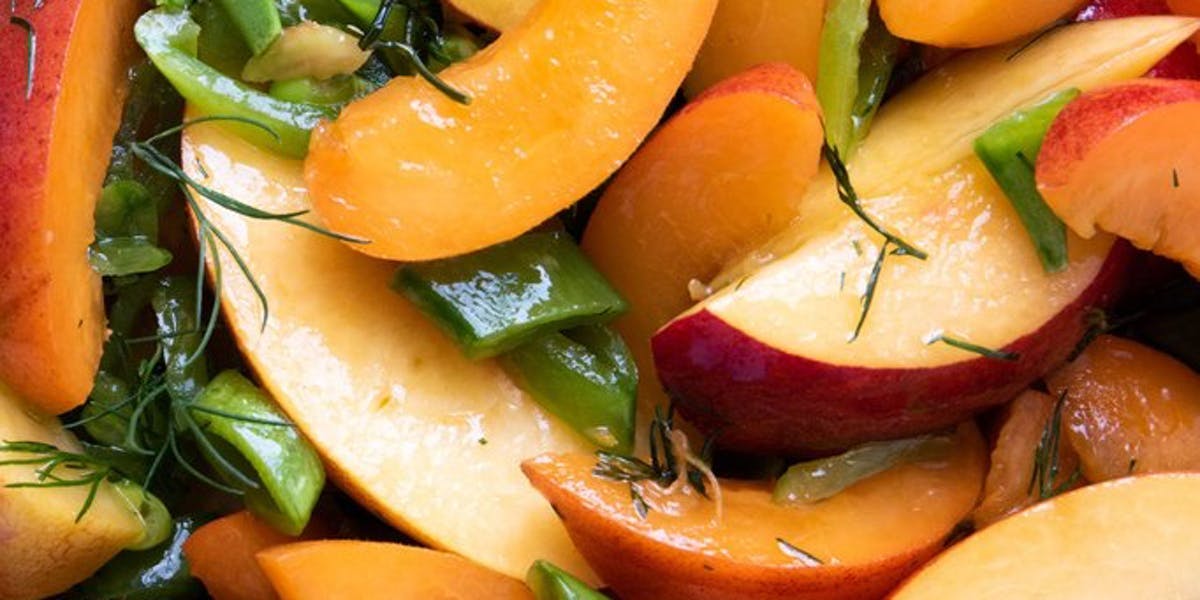 A savoury salad? With fruit? Absolutely. A hint of sweetness from fruits like apples, berries, peaches and pears are great additions in lots of salads. These salads are perfect for summer, and a space should be cleared at every barbecue for these creations. One bite of our savoury peach salad you'll understand exactly what the fuss is about. 
Give it some crunch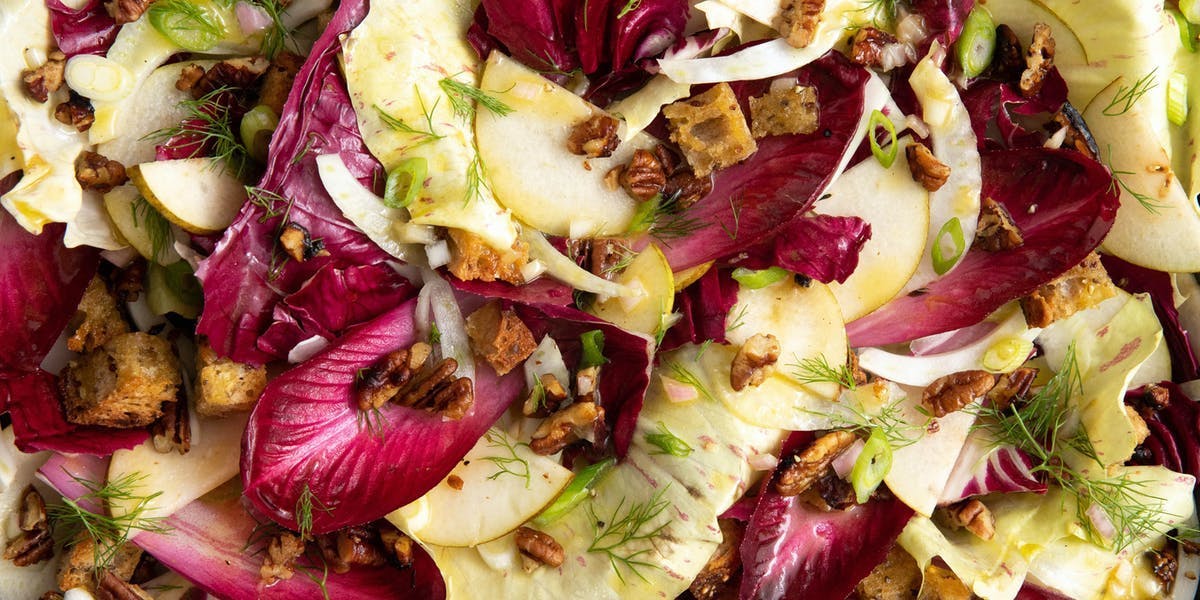 The best salads will have not just a variety of flavours, but also textures, too. That's why we love adding nuts to our salads for a bit of extra crunch. It's always never a bad idea to throw in some croutons, which is why this radicchio salad with fennel, pear, caramelised pine nuts and sourdough croutons is the best of both worlds.
Season it accordingly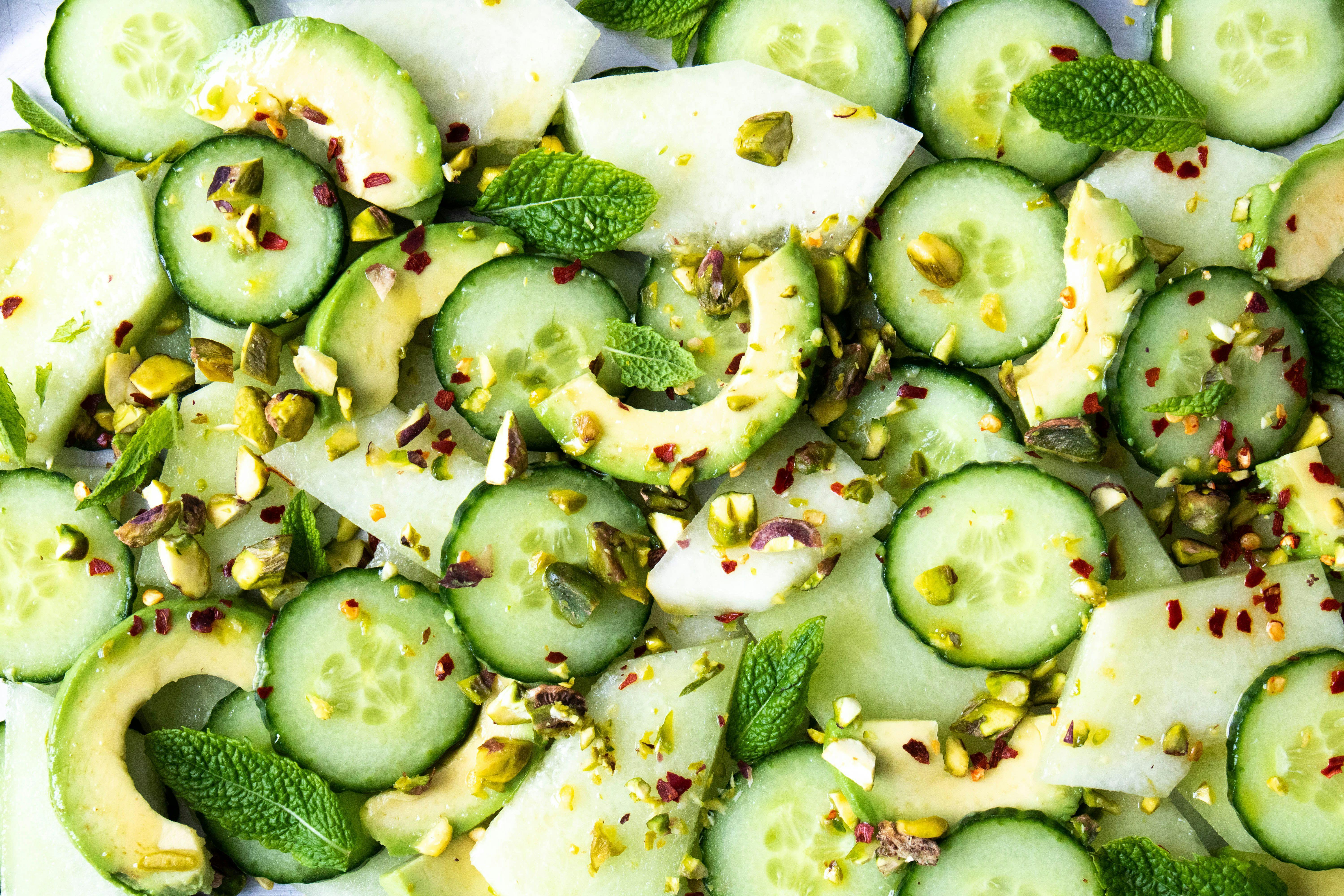 It sounds basic, but the best salads use seasonings and delightful home-made vinaigrettes. A classic combo of salt, pepper, olive oil, lemon juice and chilli flakes is super easy to make and can make any salad absolutely delicious — just like this melon, cucumber and avocado concoction that we love. 
---
By Toni Olukiran
Toni is one of our lovely Content Marketing Assistants, and when she's not writing posts about everything from Jamaican cooking to vegan champagne, she's making a Spotify playlist (she was at 200, at her last count) or playing tennis in the park.
---
Let us take care of dinner
We help to make eating more plants easy and delicious. Fancy letting us take care of dinner? Check out our delicious meals here.
Shop now