Lifestyle
How to replace eggs in everything
by Joey O'Hare
5min read
You were raised on sunny-side up, can't crack a meringue without it's whites and a yolk-free cake mix just sounds wrong. Well, we're over easy. Prepare to impress the most passionate baker with our best ways to replace eggs in everything. Because chickens are so last decade.
Eggs are really useful. We use them for baking, scrambling, binding and don't forget: chewy, crispy, melt-in-your-mouth meringues - yes, it's possible! So, starting from the top, here are our favourite allplants solutions to both your everyday, and most indulgent foodie needs!
Baking
Bake 'til you drop with these nutritious kitchen cupboard ingredients, it's easy.
Baking Soda + Apple Cider Vinegar - Whip together this combination for light, fluffy bakes, everytime.
Use for : Cakes, muffins, pancakes, cookies and breads.
How much: 1 egg = 1 tsp baking soda + 1 tbsp of vinegar or lemon juice.
What to do: Follow the recipe as normal, adding the vinegar last, so the bubbles stay in.
Chia or Flax Egg - When you need a binding agent, to stop your cookies from crumbling, the chia or 'flax egg' are ready in just 15 minutes.
Use for: Brownies, cakes, pancakes, cookies and pies.
How much: 1 egg = 1 tbsp of milled flaxseed or chia seeds + 3 tbsp of water. 
What to do: Whisk together and stand for 15 minutes, to thicken.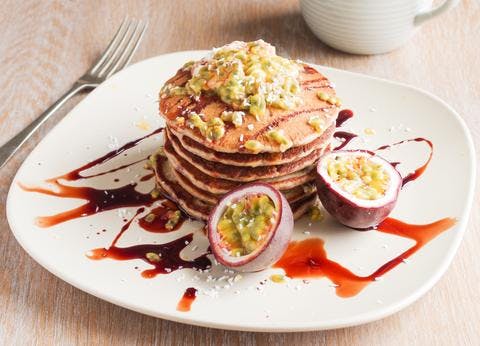 Binding & savouries
Savoury foods rely on eggs to bind crumby ingredients together, this stops crumbling. So whether you're making falafel, burgers or waffles the following tips may come in handy.
Chickpea Flour - Chickpea flour firms up as it heats - making it a fantastic binder - it's also yellow in appearance, so your senses won't get confused.
Use for: Burgers, falafel, pancakes, flatbreads and scones.
How much: 1 egg = 3 tbsp chickpea flour + 3 tbsp water.
What to do: Whisk together well and leave to thicken for 5 minutes.
Chia or Flax Egg - Chia and flax eggs do the same job - chia eggs work best in darker recipes and flax eggs stay camouflaged in lighter recipes.
See above for methods.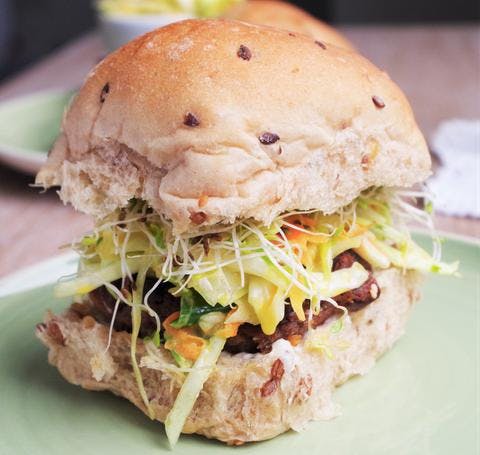 Scrambling
When we said you could scramble plants, you didn't believe us, so here it goes. Add your favourite flavours and seasonings along the way.
Tofu - Both firm and silken tofu can be used to replace your morning scramble - add a little turmeric for colour and you're good to go! Scrambled tofu can be used in your favourite breakfast and even added to rice, to fulfil your 'egg' fried rice dreams.
Use for: Scrambled egg or a dreamy 'egg' fried rice.
How much: 1 block of pressed tofu will usually serve 2 people.
What to do: Drain your tofu well, then cook with 1/2 tsp turmeric and your favourite seasonings - we recommend adding some nooch (nutritional yeast!). For those in the know - add a little black salt for that sulphur, eggy flavour.
Chickpea Flour - High in protein and even more eggcellent in your favourite recipes. Cook well and this ingredient is pretty neutral tasting, but it may not be the replacer for raw cookie dough!
Use for: Scrambled egg, chickpea pancakes, frittatas, tarts, as a quiche filling, or to bind your tofu quiche.
See above for method.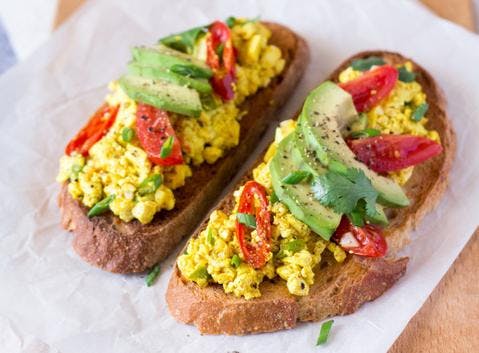 Egg whites
Aquafaba - This is going to shock you. The miracle juice found in unsalted chickpeas can be whisked into a firm egg white peak.
Use for: Meringues, macarons, mousse, ice cream, butter cream, marshmallow fluff, mayo, marzipan.
How much: 1 egg white = 2 tbsp liquid.
What to do: Drain the liquid of a can of unsalted chickpeas, transfer to a stand mixer and whip for 10-15 minutes. Individual recipes will have varying ingredients and instructions, so be sure to follow these for best results!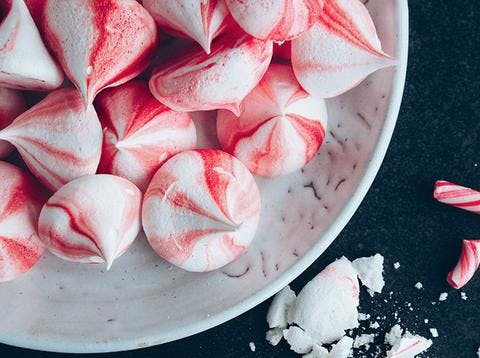 So, here are our favourite allplants ways to boost your breakfasts, bakes and more - enjoy!
---
By Joey O'Hare
Joey is our Head of Food Development, running our dishes' journeys from ideation to launch. (With lots of taste-testing in between). When she's not cooking up a storm in our kitchen, she's doing so in hers. After a trip to the local farmers market of course, for seasonal veg, and her swear-by-staples – extra virgin olive oil, Maldon sea salt and lemons. 
---
Let us take care of dinner
We help to make eating more plants easy and delicious. Fancy letting us take care of dinner? Check out our delicious meals here.