Lifestyle
How to Shop for Vegetables like a Pro
by Laura Barns
4min read
Those with heavy hands it's time to unlearn everything you remember about vegetable shopping from school (ok, which is probably not a lot) and take the gentle, simple approach. 
Here's what to look out for, and what to ignore when buying vegetables in supermarkets and food markets.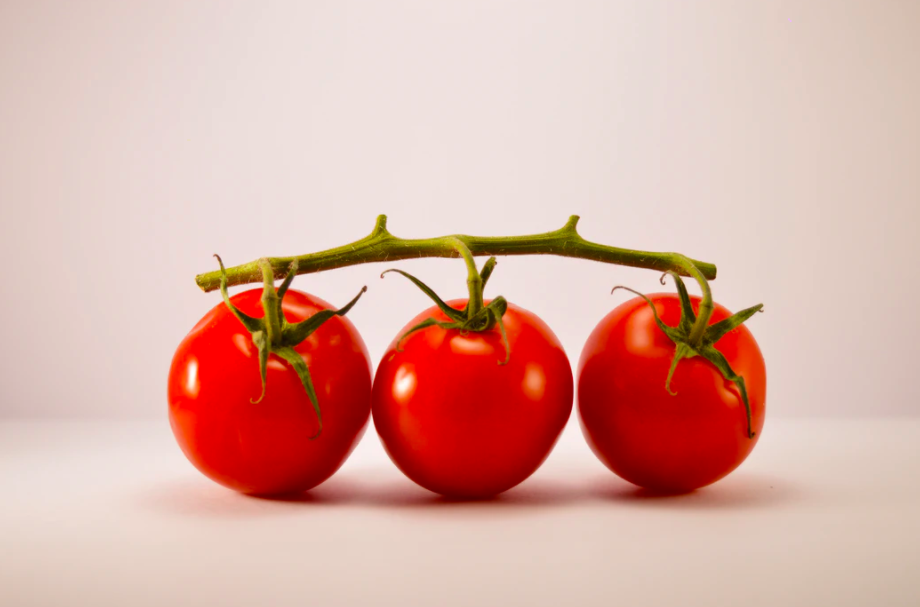 Tomatoes
Ok, 'tomatoes are a fruit' people, use them in a fruit salad and come back to us.
Now you're back, be sure to look for bright red tomatoes that are firm to the touch. Unless you're planning to use them the same day, firm tomatoes will last you a good few days longer than soft ones.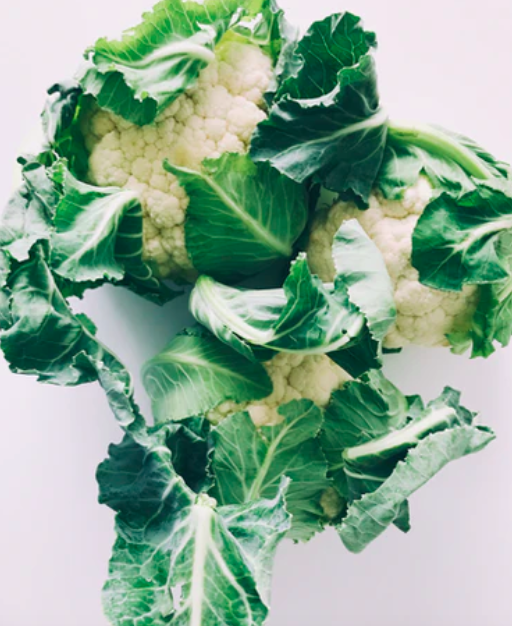 Cauliflower
Hunt for cauliflower that has no marks on it, which means it's fresh and isn't the home (or lunch) of bugs, which is a bit of a concern when shopping for organic veg. Another good indicator that your cauliflower hasn't been eaten by the very hungry caterpillar and co is to check the leaves – if there are no holes in them, you're good to go and make tasty vegan cauliflower tacos.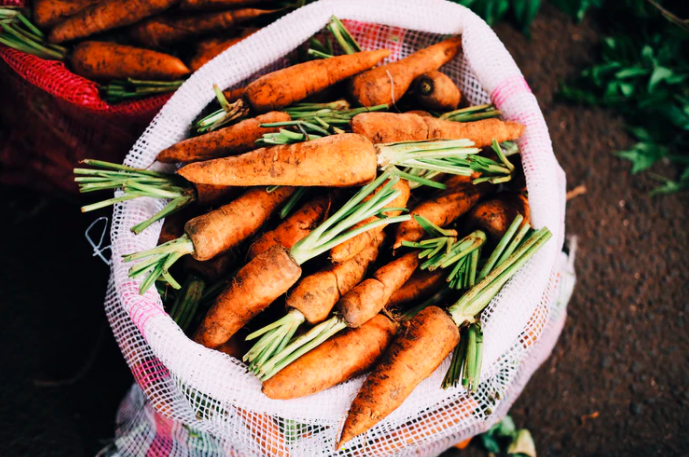 Carrots
When shopping for carrots, it's a good idea to go for thick ones rather than skinny ones. Skinny carrots have a habit of shrinking, especially when popping them in your fridge (who knew?). Though if you're a fan of sweet carrots, look for little ones that are bright in colour. But the best way to test how good a carrot is, is by snapping it. A good, fresh carrot will snap cleanly and fairly easily. (Though don't go around snapping carrots in shops and blaming it on us).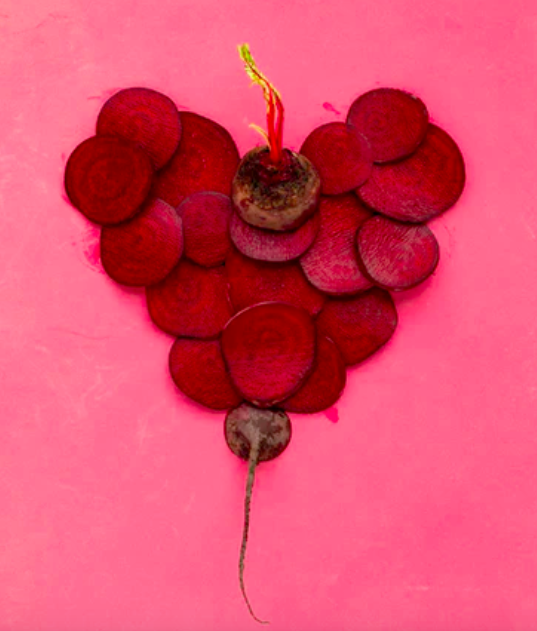 Beetroot
If you'd like to experiment with fresh beetroot rather than the pickled stuff, there are a few tricks you should know when buying them. If the leaves are still attached, that means they're really fresh. If the leaves have been removed, you'll want to look at the top of the beets to check they're not too dry and dehydrated. The skin should also be smooth and light. If this is your first time buying fresh beets, opt for smaller ones, which are sweeter and more tender than the bigger ones.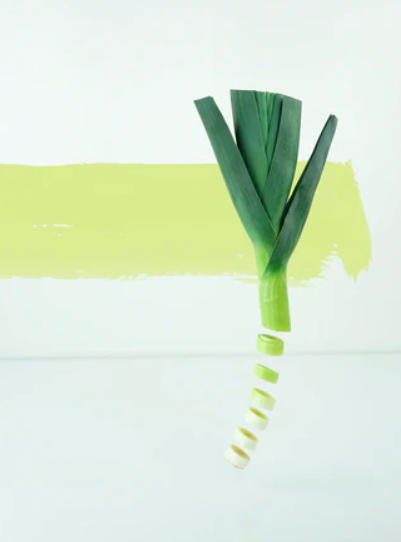 Leeks
As subtly as you can, try and give the leeks a quick sniff (if you linger too long, you will get some strange looks). They should have a sweet, onion scent rather than a sulfuric fragrance. And try to opt for ones that still have their full, pointy leaves at the top as these tend to last longer than ones that have been snipped.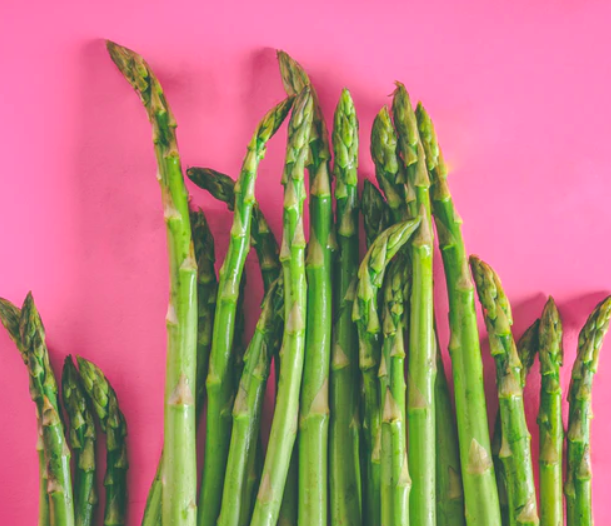 Asparagus
As you know by now, because you're a fruit and veg-shopping hero, the tops (and bottoms) of fruit and veg can be very revealing in terms of taste and freshness. This is especially true of asparagus – the spear tops should be tight and compact, and you should check that the bottoms are dry. Also, go for the ones greenest in colour as asparagus's colour will fade as it ages past its freshness prime.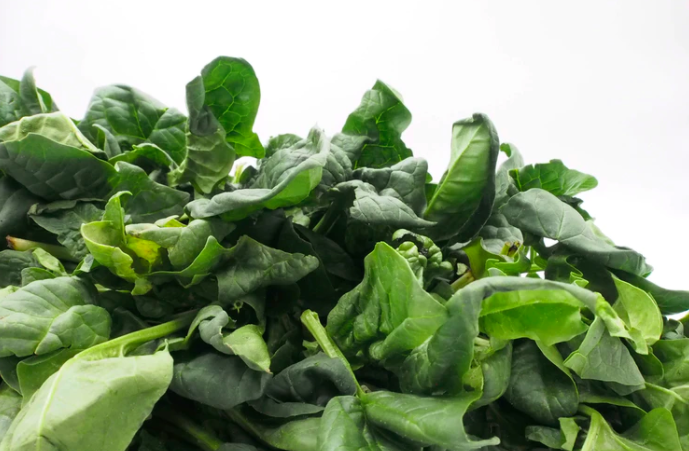 Spinach
Another one that's a big favourite with insects like worms and caterpillars, check as best as you can that the spinach doesn't have any holes in it. If you're not planning on using the spinach the same day, opt for leaves that aren't wrinkly, as spinach with flatter, straighter leaves will last longer.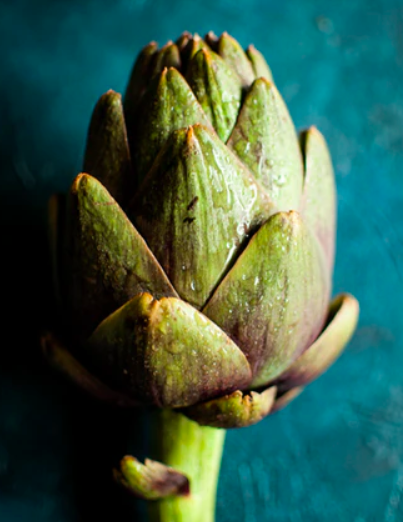 Artichokes
Shopping for artichokes fills people with fear, but together, we CAN do this. Look for artichokes that are pistachio green in colour, with purple tones and a compact, tight head. In fact, the head of the artichoke should be so tight that when you squeeze it (gently) it should make a slight squeak.
---
By Laura Barns
Laura is our Copywriter, who is obsessed with the Hearty Roots Stew (and has been known to eat a double serve for lunch on more than one occasion). On her day off you'll find her walking her puppy Ralph, stopping off at bookshops and cocktail bars along the way. 
---
Let us take care of dinner
We help to make eating more plants easy and delicious. Fancy letting us take care of dinner? Check out our delicious meals here.